19 Jan
Dezember 2003 : Weihnachten feierte ich mit der Crew am Pazifik in Kanada.
Ein "Besuch der LCDH in Vancouver" war natürlich Pflicht – nur war sie natürlich geschlossen … aber es gab "Cubans" an jeder Ecke in der Stadt.
Christmas dinner in Vancouver December 2003
Dezember 2003 : Ich hatte die Ehre in Buenos Aires den "Erstflug eines LH A-340-600" zu übernehmen und über die Anden nach Santiago de Chile und zurück nach Bs As zu begleiten. Das längste Flugzeug der Welt – oder die "lange Zigarre vom La Plata". Die Feierabendzigarre zum Steak war verdient !
First passenger flight of a LH A-340-600, we tookit  over in Buenos Aires for the flights to Santiago over the Andes and return – world's longest civilian aircraft.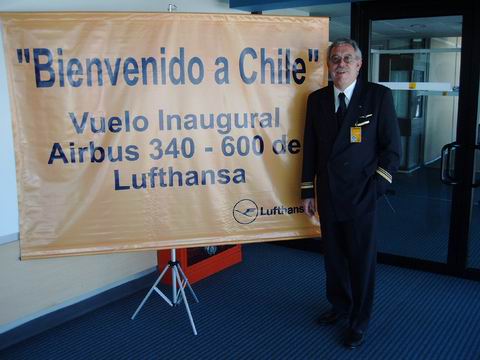 Erstflug A-340-600 FRA-EZE-SCL in Santiago de Chile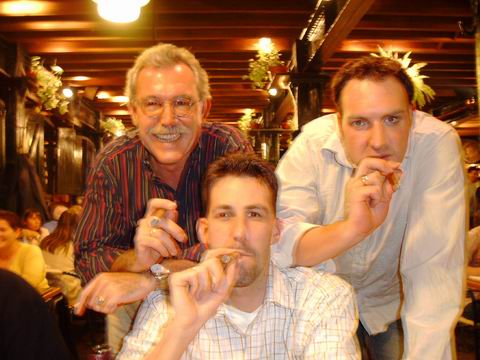 Feierabendzigarre in Buenos Aires
Dezember 2003 : Mein erster Flugbericht / Flying Cigar war ein "Besuch der LCDH in Buenos Aires" – ein beeindruckendes Erlebnis eine Casa del Habano zu besuchen !
My first "Flying Cigar report" – a visit to the Buenos Aires LCDH.
Zigarrentastings im Dezember : "Bolivar Corona Gigante" –"Davidoff Lonsdale Millennium Blend" – "Zino Princesse" – "Punch Double Corona" – "RyJ Hermosos Nr 1 EL 2003" – "Diplomaticos Nr 4"
November 2003 : Hier die verhängnisvolle "Smoke Night im Dürkheimer Faß" – aus einem Hobby wurde ein (fast)… ernsthafter Umgang mit Zigarren …
Smoking good cigars in the world's largest wooden barrel (vat).
November 2003 : Zigarrentastings  : Por Larrañaga Monte Carlos

Ramon Allones Small Club Corona
La Libertad Robusto

November 2003 : Im Nachbarort Vendersheim trafen wir uns zu "Hundertjährigen Zigarren und Neuen Wein" – die Rheinhessenraucher nahmen Gestalt an.
Smoking 100-year old cigars in the next village.

Oktober 2003 : Hier bin ich schon auf den Weg zu guten "Zigarren bei Gil in Offenbach" und zwar mit meinem Lieblingsapotheker Andreas "Rheinhessenraucher".
Visiting a good cigar merchant with my pharmacist.
Zigarrentastings im Oktober : "ERM Choix Supreme" – "Punch Royal Selection Nr 11 Cabinet" – "Partagas Serie D Nr 4"

Oktober 2003 : Hier mein erster Bericht – ich war auf dem "Holzweg zum Humidor" – und bevor Marc Andre mich freundlicherweise aufklärte hatte ich den Fehler bereits begangen. Ich kann nur raten : Erst lesen, dann Humidor bauen !
My First report –  painful lessons while having a humidor custom built.
News 2001 :
Von zwei guten Freunden und passionierten Zigarrenrauchern bekam ich freundlicherweise folgende Reiseberichte aus dem Jahr 2001 für meine Seite zur Verfügung gestellt :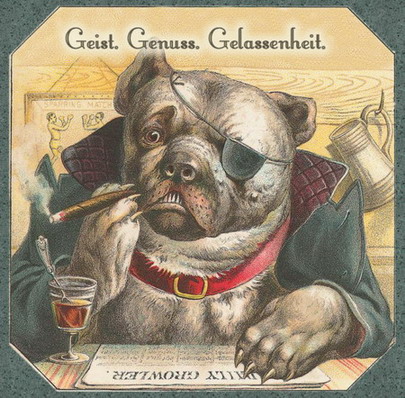 I don't neccessarily mean what I say ( Marshall McLuhan )
Mira, soy español y los españoles tenemos muy mala leche – y sabes porque ?
Porque comemos garbanzos, Coño ! ( Nino )
Graphik : Archi Berchlenberg
Copyright 2003 – Ninos Flying Cigar

Copyright Policy

The following sets out the copyright and usage policy for information and images on this website:
Information

Any information on this website may be freely used. If this information is to be used in another website or a forum, an acknowledgement would be appreciated.
Linking to this website or to individual web-pages is permitted.
Direct duplication of web-pages is prohibited!

Images
All images are copyright.
The use of these images, other than for private, individual, non-commercial use is prohibited!