21 Aug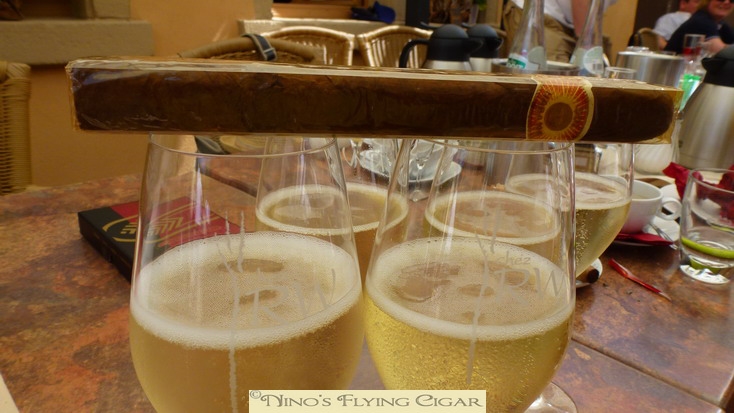 1930's SOL Aromosos Imperiales
I had the pleasure to smoke a 1930's SOL Aromosos Imperiales from the box that MRN sent to fellow blogger Robert "Montehiba" :

www.cigarjournal.co/index.php/us/home/725-apackagefromhongkong

and whose history and background can be seen here :

skydrive.live.com/?cid=9881abe0b974828f&id=9881ABE0B974828F!472

Robert and I have been in contact for years and I was very happy that my introduction to the great man and personality would result in this amazing investigation project to solve the puzzle.

I had wanted to smoke this cigar with Andreas but we never find the time to sit down despite hanging around almost constantly together, so I decided to celebrate the great
cigar week-end meeting smoking it with friends while David McGrane, managing director of JJ Fox would receive another SOL from me and review it, for which I'm grateful.

The beverage was an Alsatian Cremant and my usual Roseschorle.

Duration was 1h40 minutes.

These are my very quick notes – as always.

Very dark stained, oily cellophane with the imprint of the band on it from all the years.

A dry, musty smell.

After cutting, first cold draw, found an absolutely sharp, very pronounced mothball
smell and taste, ( according to Rob Fox : Creosote ).

After
lightning immediately a very pleasant aroma, no trace of mothball, nothing,
just nice bouquet, aromas still present right from the beginning.

Incredibly perfect, dry fruit, nutmeg, perfume after 10-12 puffs.

Exemplary draw, razor sharp and very firm ash with a solid structure, no trace of stalks.

I passed the cigar for puffs to Alex, Dara, Christoph and Rob and all were impressed and
surprised at the vitality and aromas the cigar still had.

A very cool draw, no heat in the cigar when drawing.

Lovely herbal aromas half-way, still intense after all these years ( comparing this
cigar to the best cigar I've smoked, a 1970 MRN Lancero, I'd say that there was
ca. 40% intensity in this cigar – amazing feat ).

Acidic last minutes, but then OK again until it began to burn and taste overly acidic in
the lips.

Nino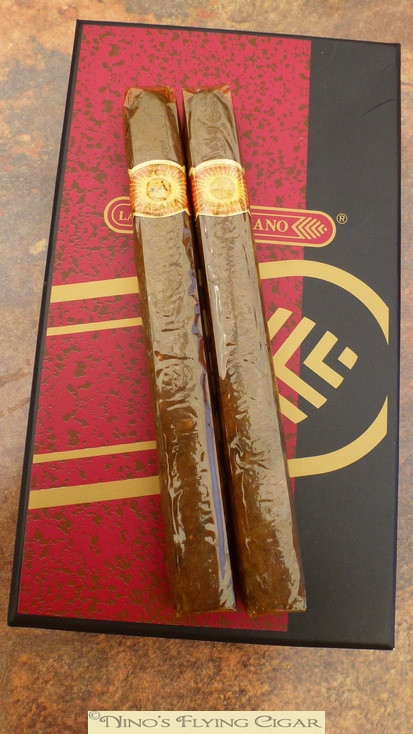 1930's SOL Aromosos Imperiales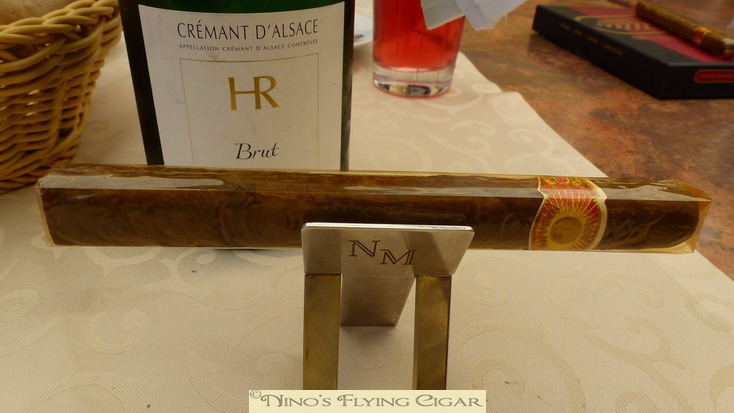 1930's SOL Aromosos Imperiales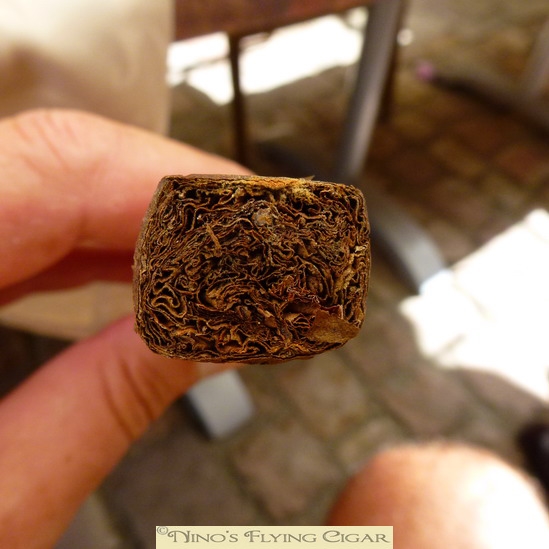 1930's SOL Aromosos Imperiales – Extremely Box-pressed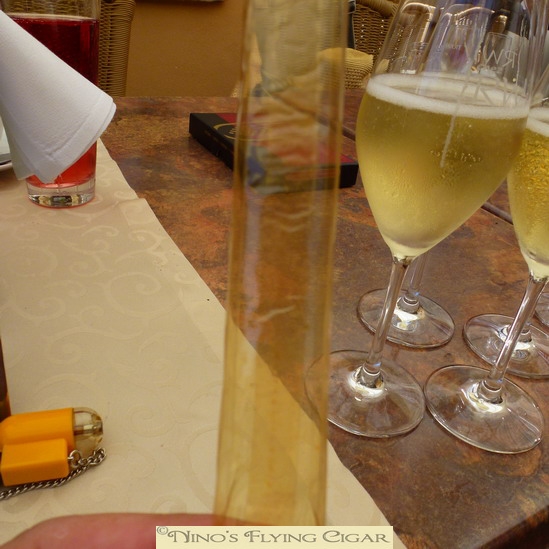 1930's SOL Aromosos Imperiales – Cello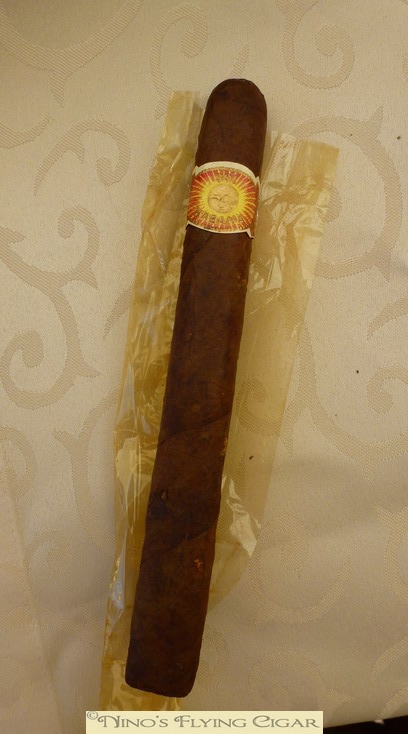 1930's SOL Aromosos Imperiales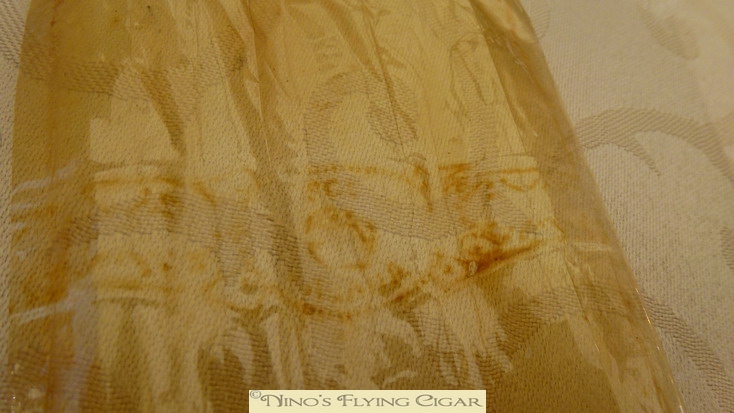 1930's SOL Aromosos Imperiales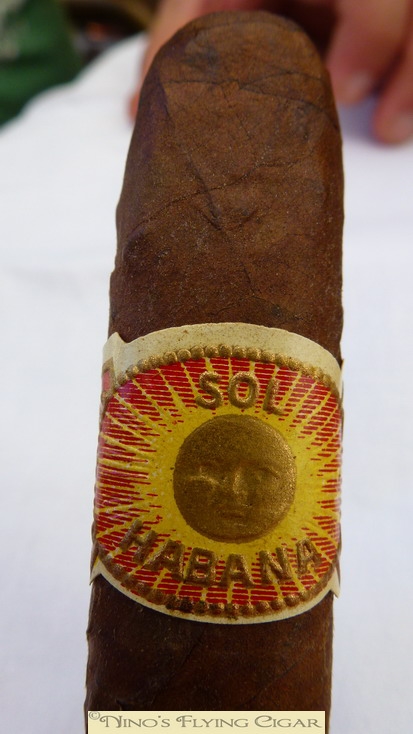 1930's SOL Aromosos Imperiales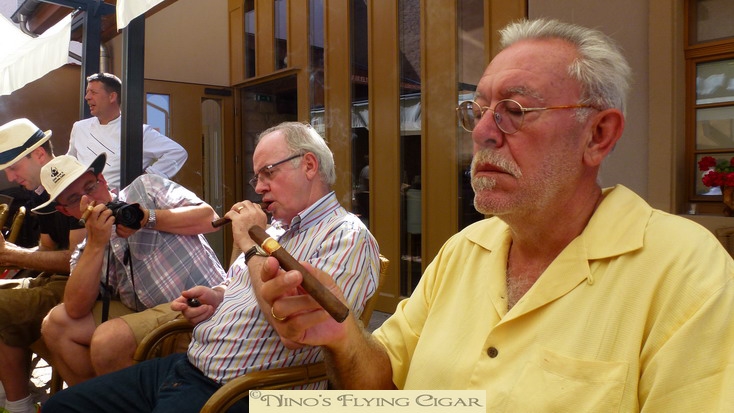 1930's SOL Aromosos Imperiales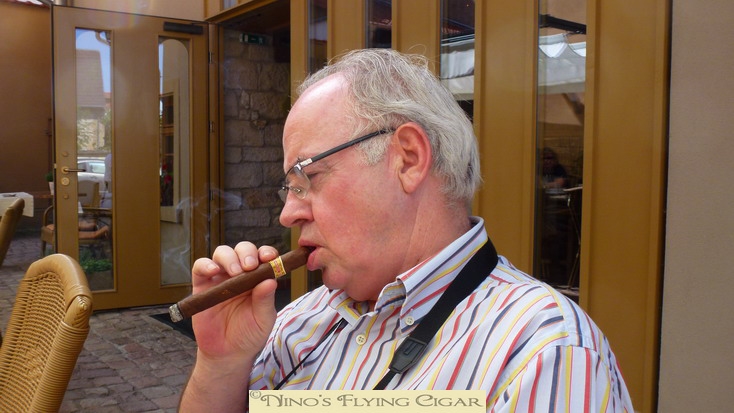 1930's SOL Aromosos Imperiales – David McGrane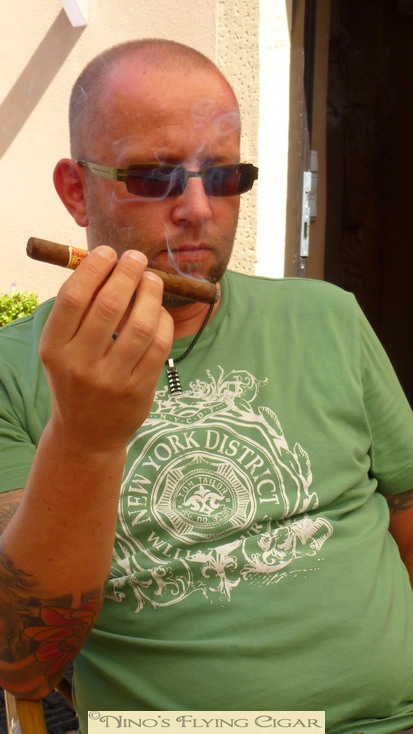 1930's SOL Aromosos Imperiales – Alex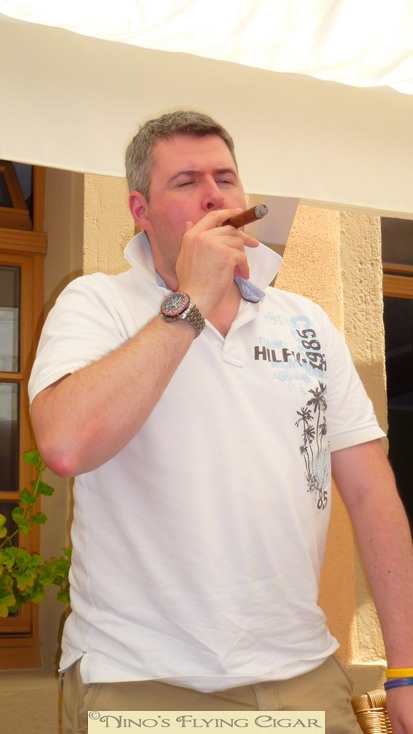 1930's SOL Aromosos Imperiales – Dara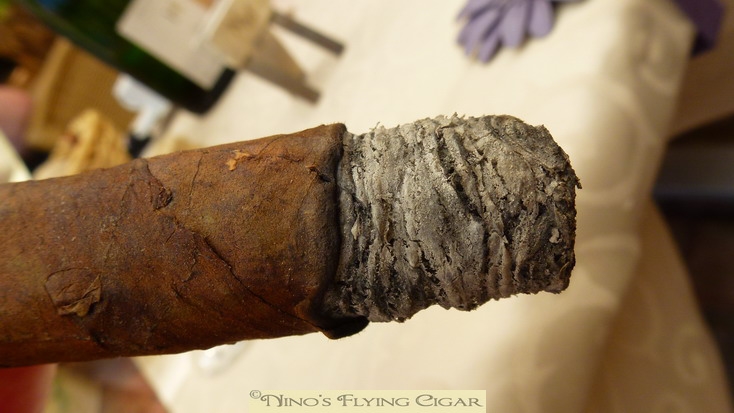 1930's SOL Aromosos Imperiales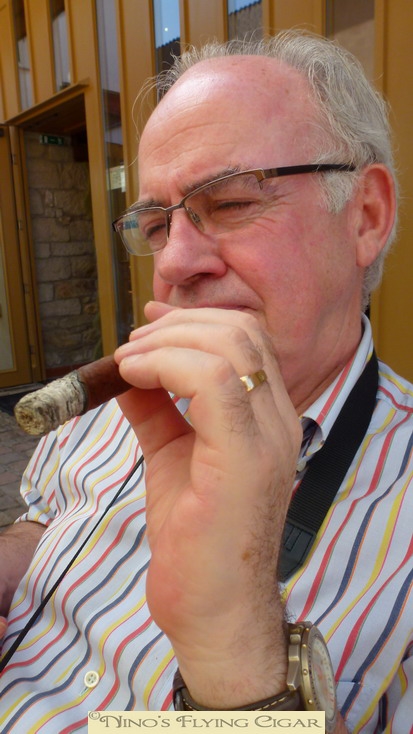 1930's SOL Aromosos Imperiales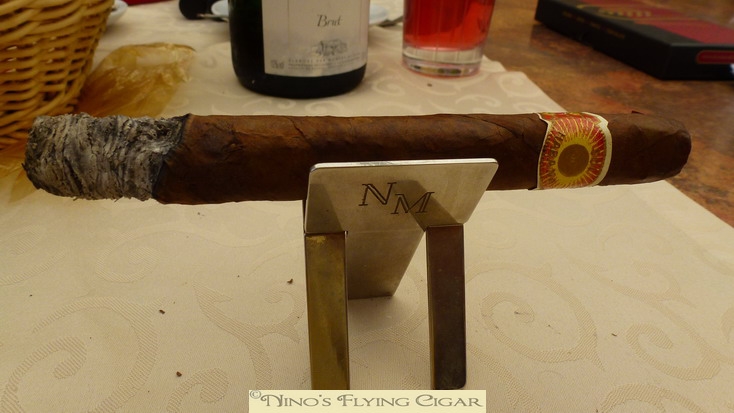 1930's SOL Aromosos Imperiales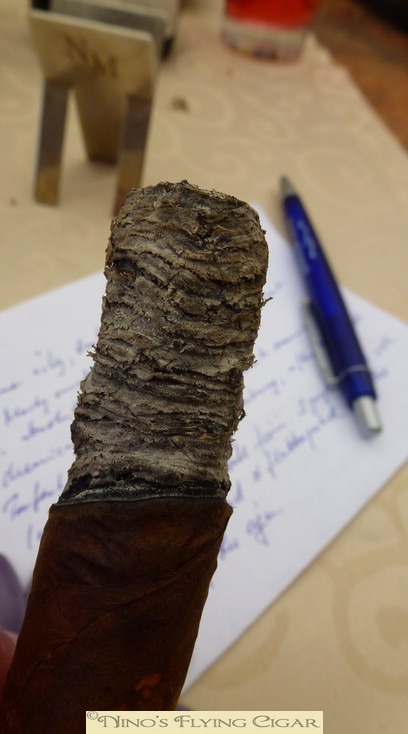 1930's SOL Aromosos Imperiales
1930's SOL Aromosos Imperiales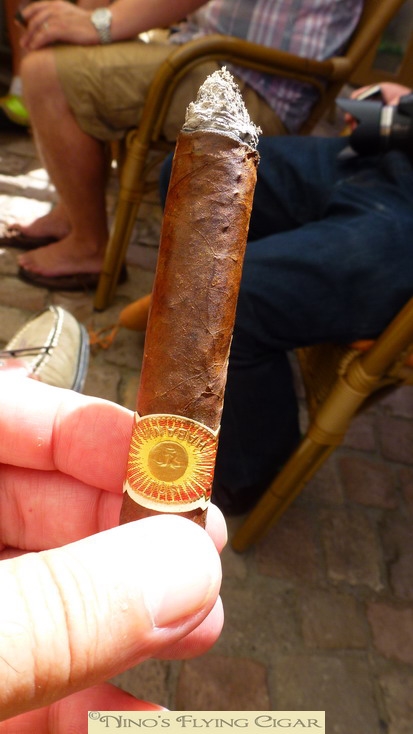 1930's SOL Aromosos Imperiales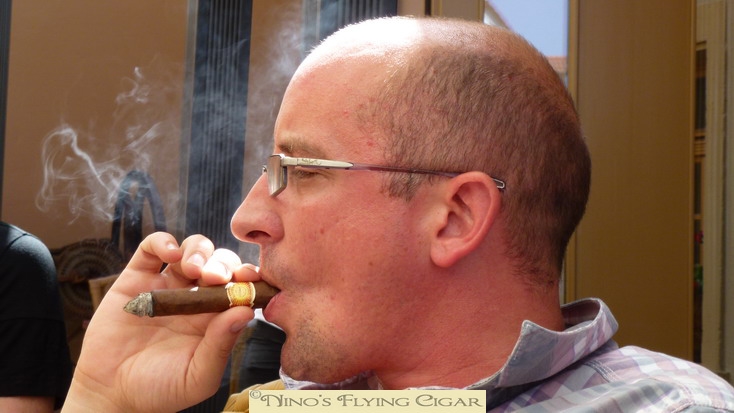 1930's SOL Aromosos Imperiales – Robert Fox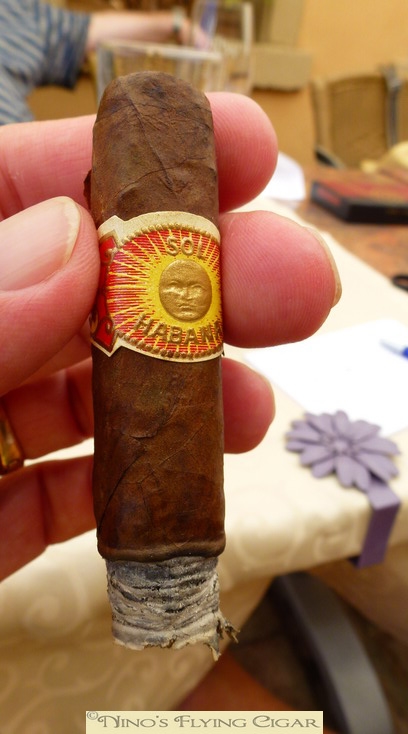 1930's SOL Aromosos Imperiales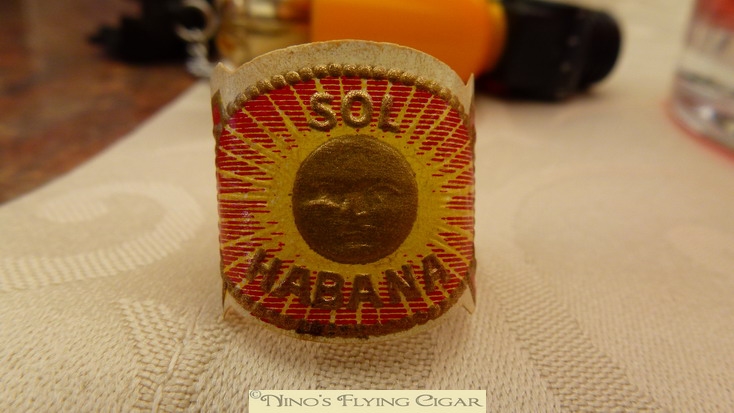 1930's SOL Aromosos Imperiales
Copyright 08-2012 © Ninos Flying Cigar