24 Aug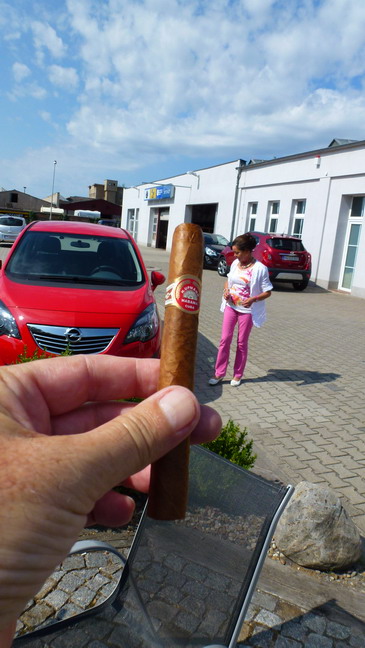 Inge's new set of wheels – Majestic
Very intense day.

We flew to Berlin to pick up Inge's new car.

All went absolutely smooth.

Bernhard picks us up at 0600 and drives us to FRA.

Sunny weather all over Germany.

Smooth flight and, because we flew up front, we receive a decent breakfast on
this 45 minute hop.

Hop into the bus at Tegel airport to Berlin central station, passing the Chancellery and the Reichstag, interesting sightseeing.

Catch the train an hour ahead of our schedule, nice ride, were even offered beverages in
a regional train.

Good service at the car dealer, coffee, cookies, a nice garden to enjoy a '07 H.Upmann Majestic while waiting for the paperwork to be completed.

Inge does a test drive and all is fine.

After the new licence plates are put on the car we drive through the southern Berlin countryside, then onto the Autobahn and straight down home on brand new, quite empty and speed limit free motorways.

One pit stop for coffee and a Montecristo Nr 5 at the former Inner-German border in
Herleshausen after 350 km.

We arrive back home late afternoon after a ride of 565 km in 4h20′.

Smooth as silk.

Nino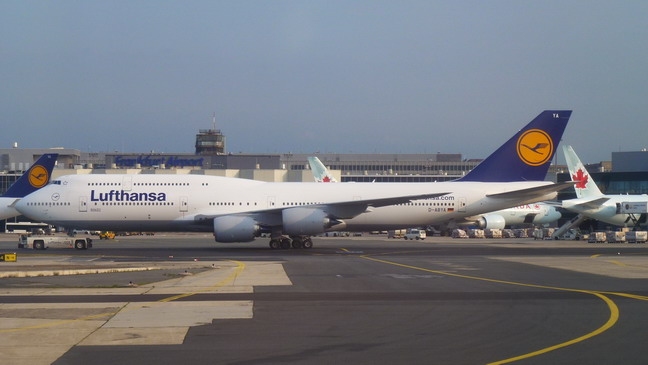 LH's new B-747-8 in FRA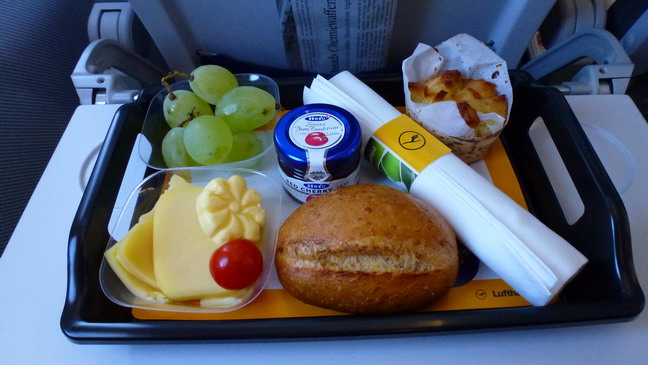 Breakfast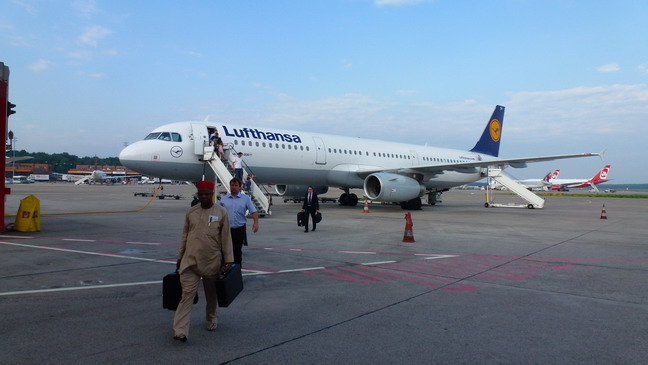 Deplaning in Berlin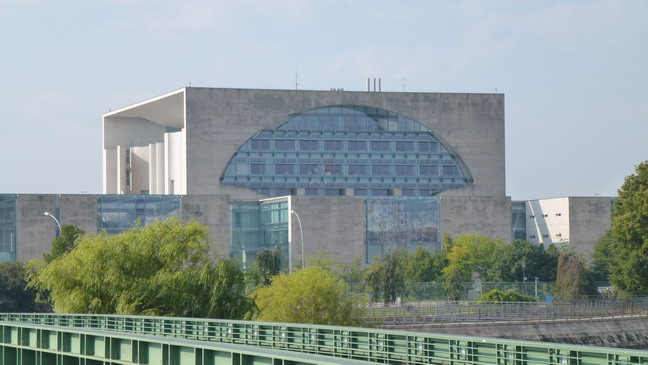 Chancellery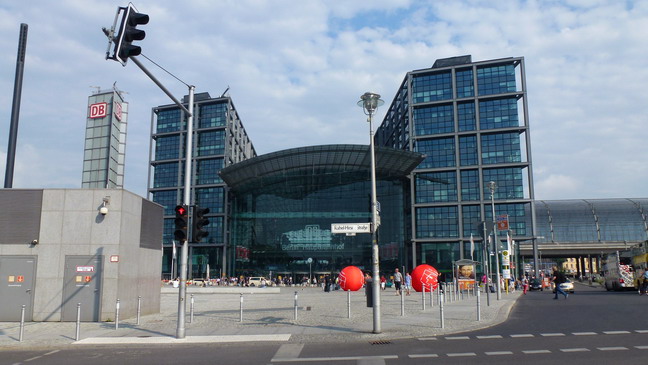 Berlin Central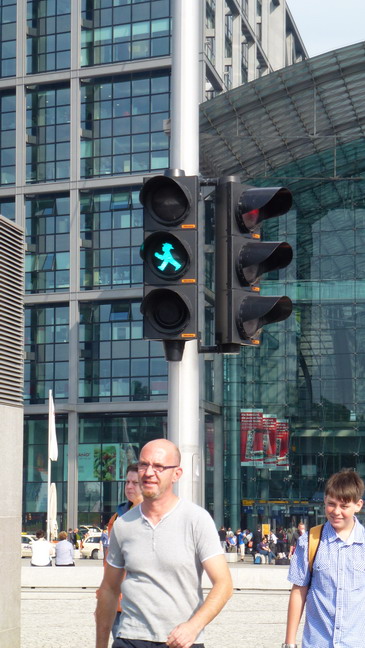 Nice green relic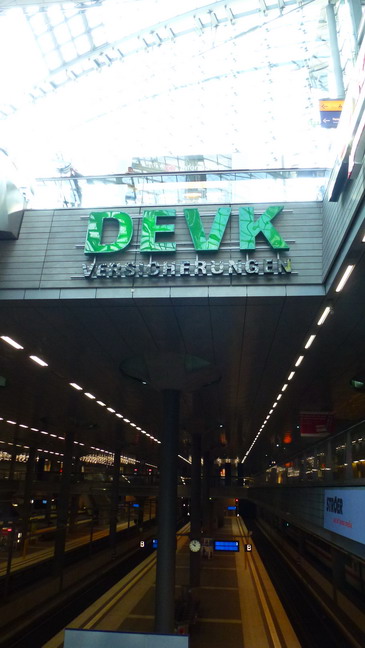 Berlin Central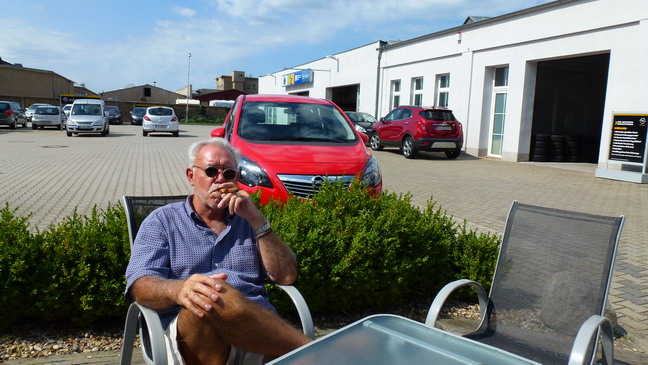 '07 Majestic while waiting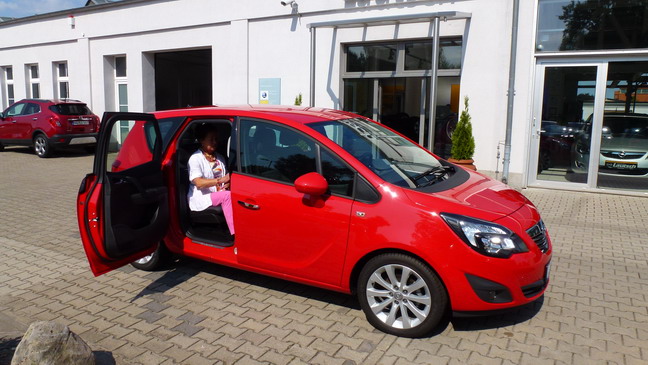 Space & Comfort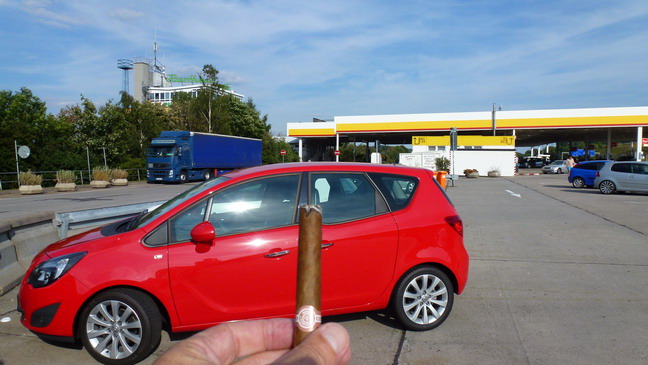 Pit Stop in Herleshausen
Copyright 08-2012 © Ninos Flying Cigar