21 Aug
Wörrstadt vineyards
Day Three / 19.08.2012
Walking in the shade to the next village of Rommersheim, dodging people mad enough to participate in a Triathlon when it was already 35 C at 0930 hrs, we met at Herve's Chez RW for a excellent breakfast cum brunch.

All of us enjoyed fine cigars and relaxed in the shade of the courtyard before the
farewell started.

It has been a fantastic week-end of friends, cigars, wine and food !

See you next year

PS : Frank – see you in 2 weeks :-))

Nino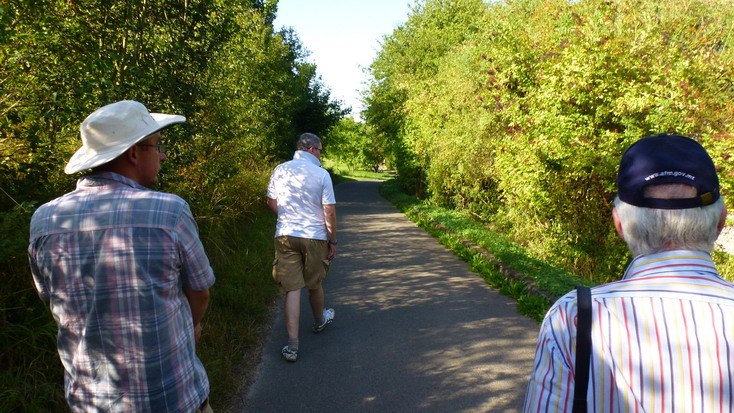 Walking to Rommersheim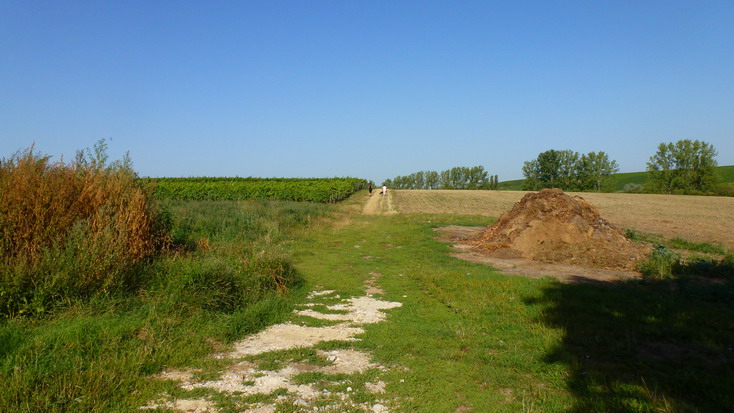 Walking to Rommersheim
Chez RW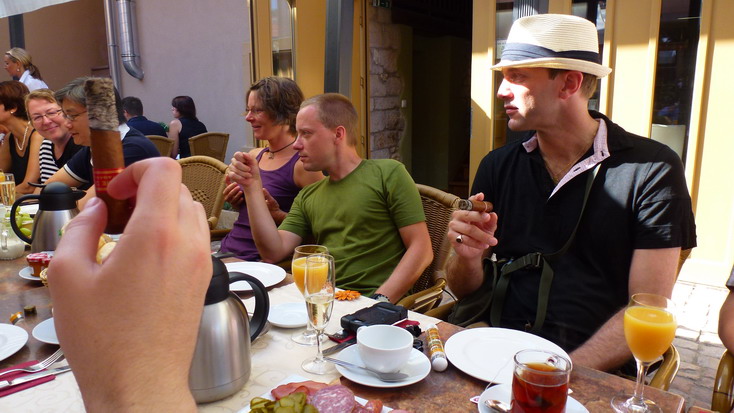 Chez RW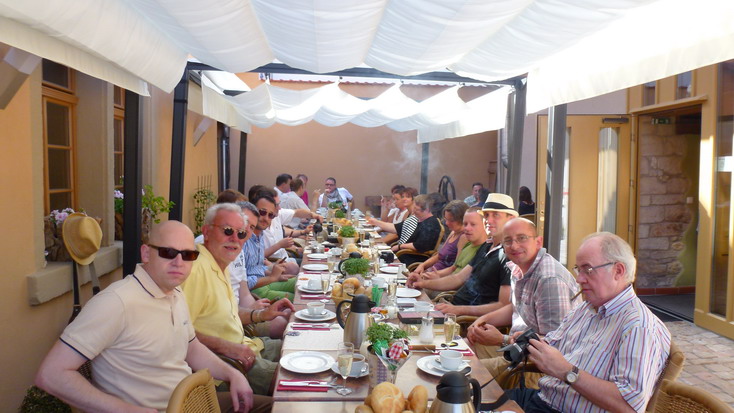 Chez RW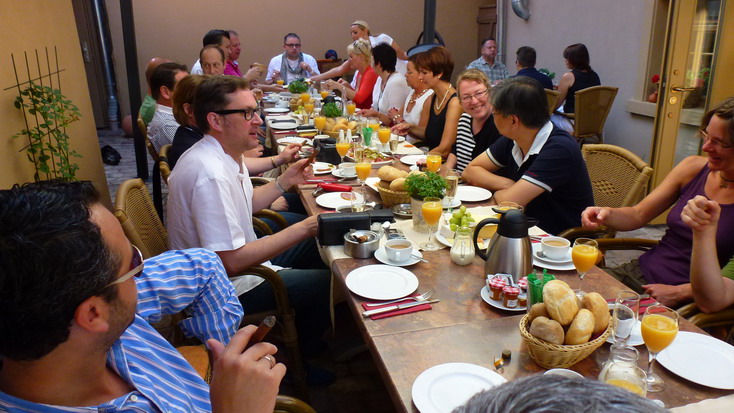 Chez RW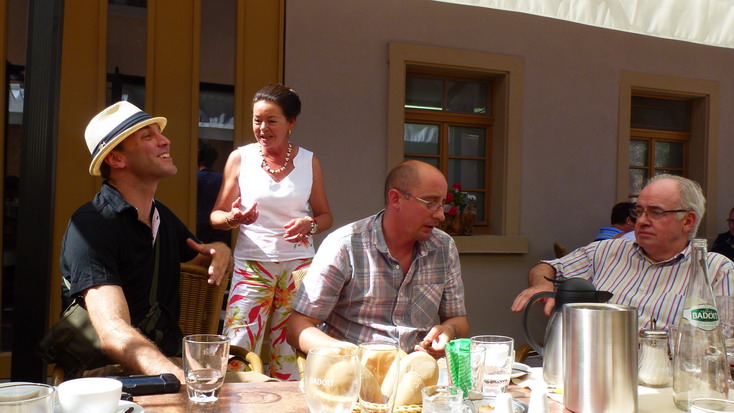 Chez RW
Copyright 08-2012 © Ninos Flying Cigar