4 Jul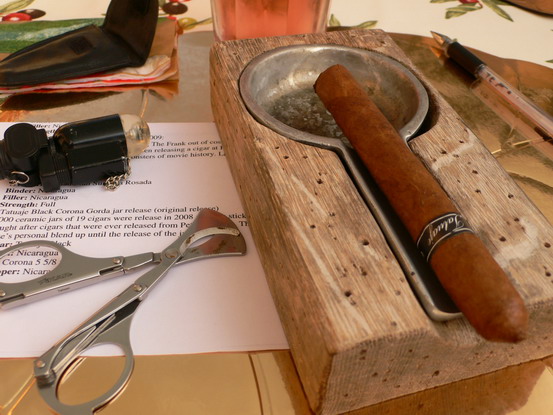 Tatuaje Black
Happy 4-th of July / Tatuaje Black Jar
A very happy 4-th of July to all my US friends !
I remember being in New York on this day back in 1976 and sharing the celebrations with all the tall ships anchored in the harbour and the fireworks by the Statue of Liberty – impressive !
Very hot again, with a thunderstorm passing by after dinner.
This cigar is the Tatuaje Black Corona Gorda original jar release.
100 ceramic jars of 19 cigars were released in 2008 and this stick is one of the most sought after cigars that were ever released by Pete Johnson.
The blend is supposedly Pete's personal blend up until the release of the jars in 2008.
Cigar : Tatuaje Black
Origin : Nicaragua
Size : Corona Gorda 5 5/8 x 46
Wrapper : Nicaragua Corojo 99
Binder : Nicaragua
Filler : Nicaragua
Cold draw was delicate but it started with a solid tobacco taste. Good wrapper, shaggy foot.
No comparison to a Cuban like the Trinidad Short Robusto I had a few days ago, lacks complexity and depth.
Easy and smooth, quite light.
Perfect and straight burn, light and flaky ash.
My wife took a few puffs, was not impressed, too "shallow and biting" for her.
I enjoyed the 1h15 minutes smoke, but consider it to be too light with an "under-impressive-performance" for a Tatuaje.
Nino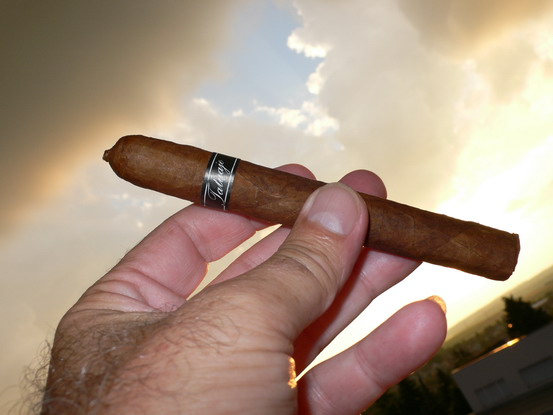 Tatuaje Black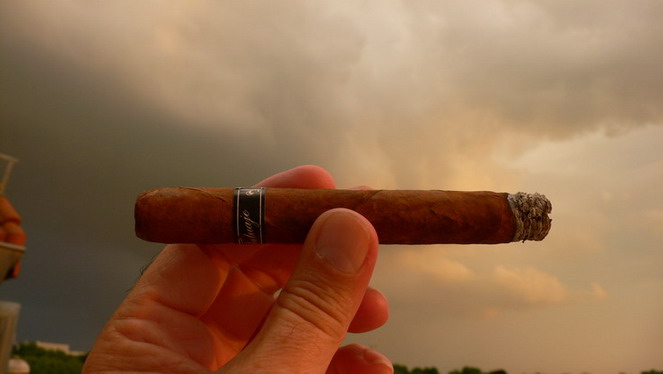 Tatuaje Black
Tatuaje Black & Inge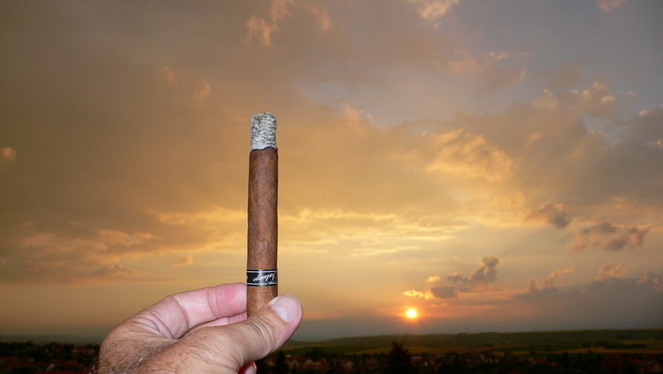 Tatuaje Black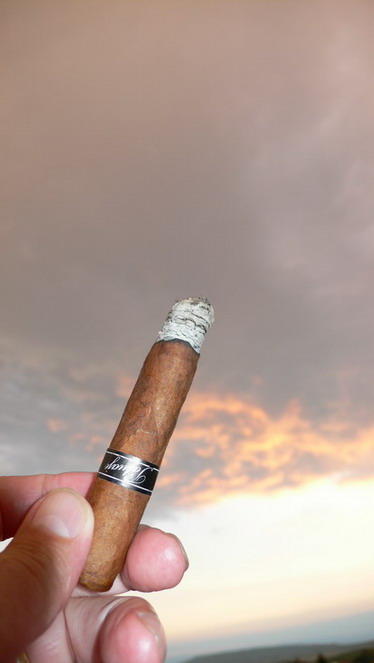 Tatuaje Black
Copyright 07-2010 © Ninos Flying Cigar