7 Jul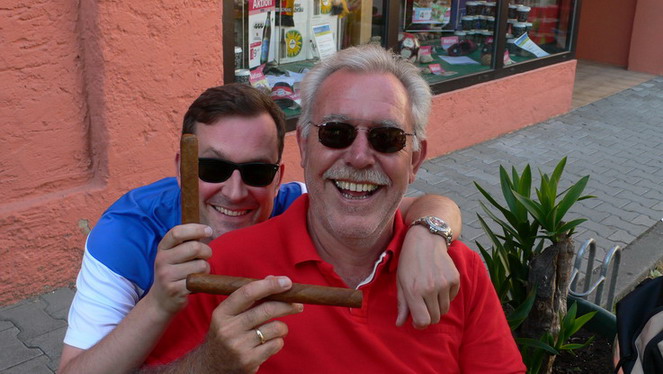 With Andreas & Maravillas before the match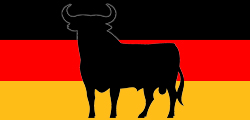 Germany vs Spain
Mara-VILLA for Germany vs Spain
Getting ready for tonight's match of two great teams.
I planned to smoke a Diadema tonight with Andreas watching the match just like 2 years ago when Spain won the European Championship.
I've changed my mind and chosen 2 Mara–VILLA's by Reynaldo from 2006 as they will give us more than ample time for the game, possible extra time, shoot-outs and the obligatory celebration.
It's going to be difficult to squeeze the round thing into the square box, see :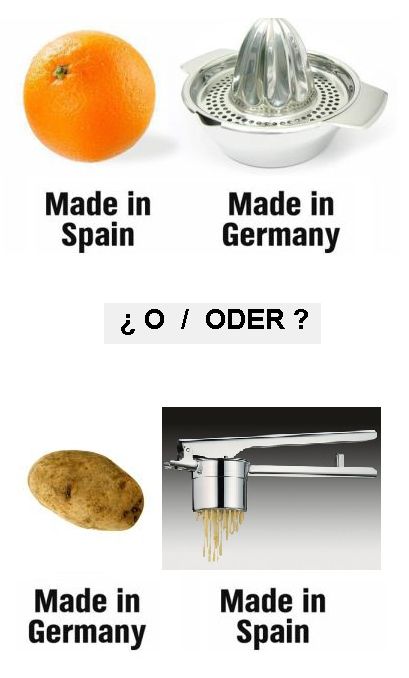 Que sera, sera
May the best team win tonight !
———————
PS : And here's how I watched the game at Andy's Pub with my friends.
Andy presented me with "World Cup" star he cut off the England jersey.
And now – let's go and eat the cheese……..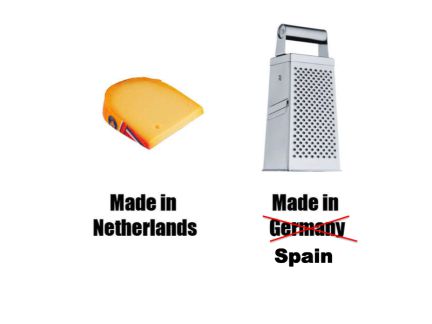 For the NED-ESP Final …….
Nino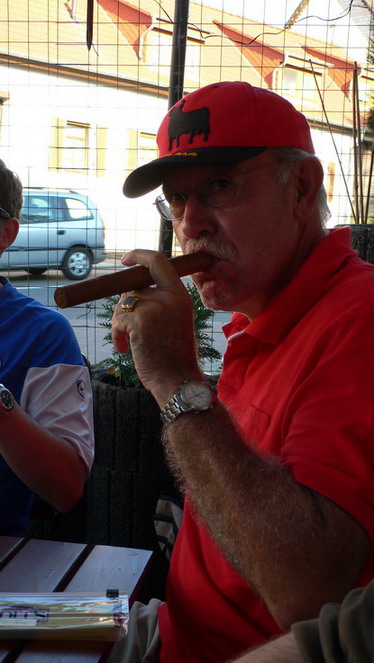 La Furia Roja fumando Maravilla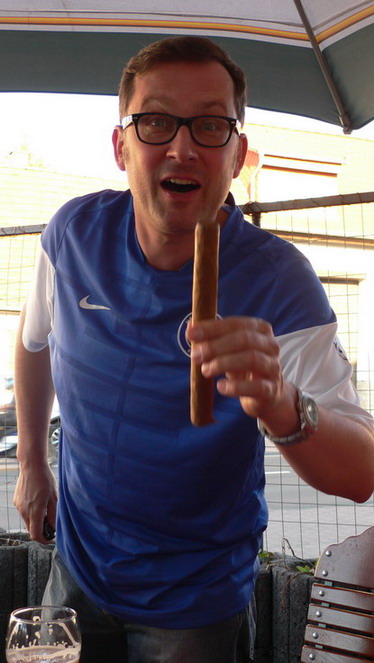 Andreas "Hertha BSC" Berlin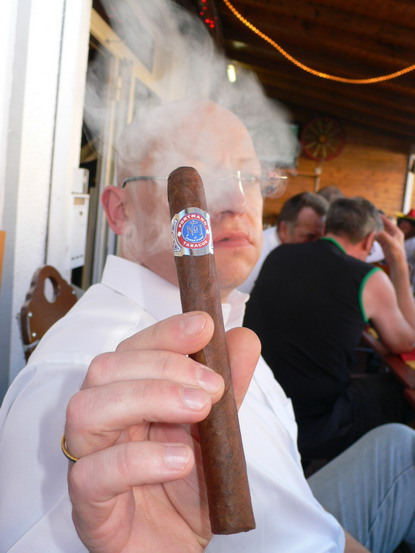 Gabriel & Portmann Nr 1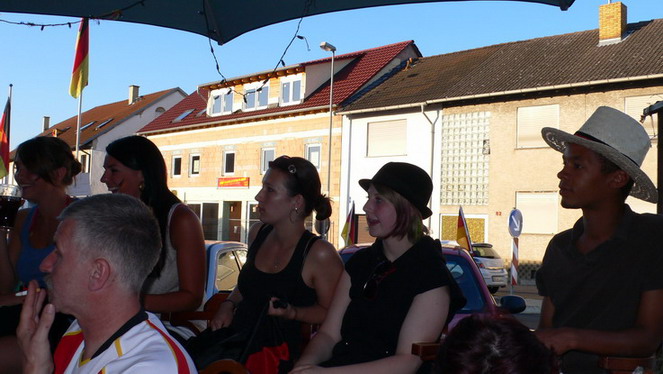 Getting started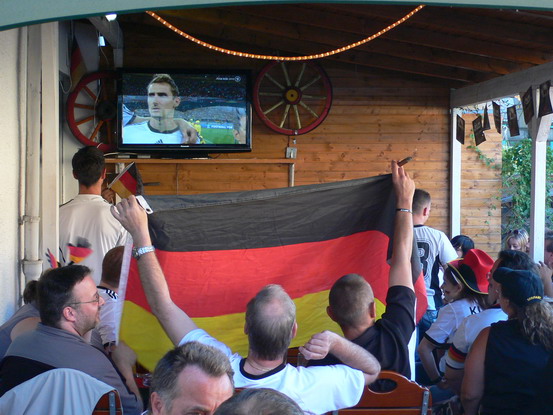 Andy's Pub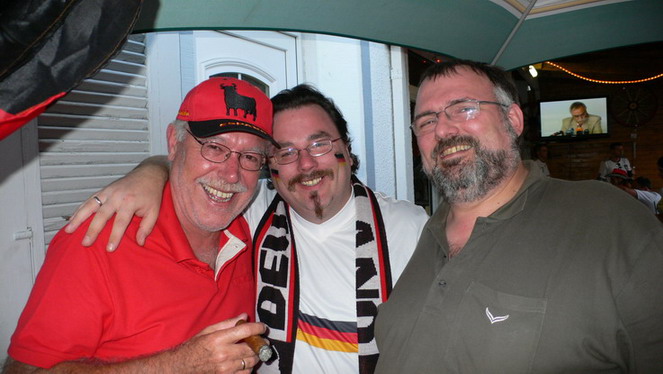 Freddy & Christoph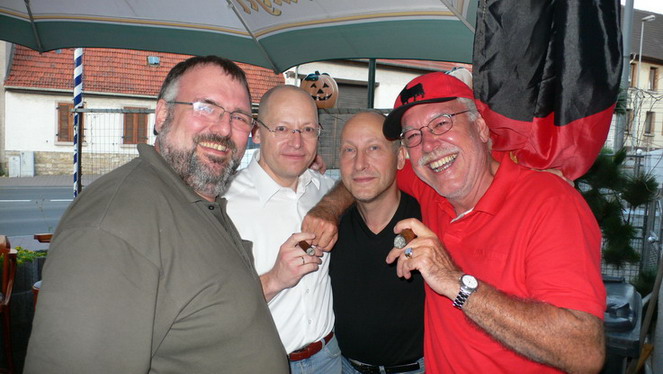 Having fun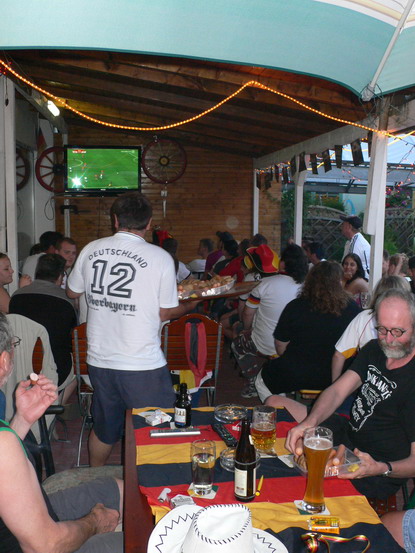 Andy's Pub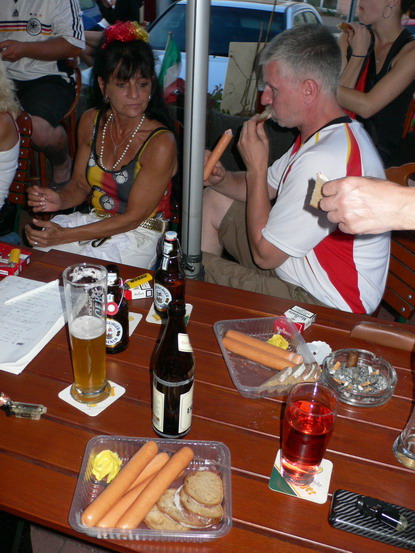 Half-time sausages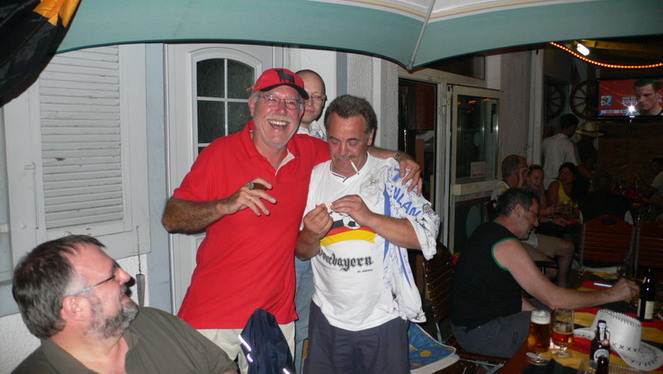 Getting the first star
Copyright 07-2010 © Ninos Flying Cigar