24 Jun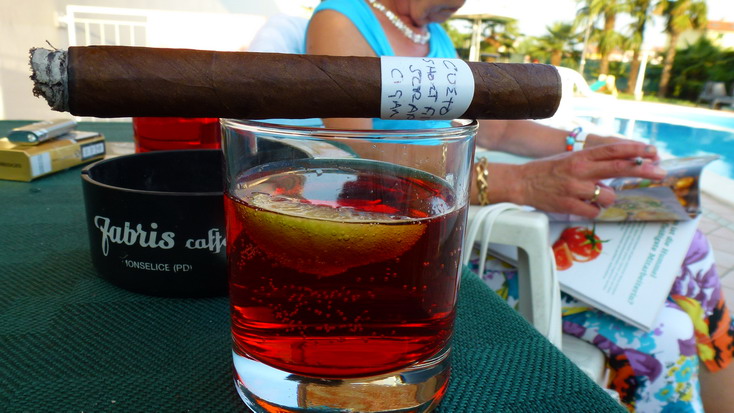 Relaxing by the pool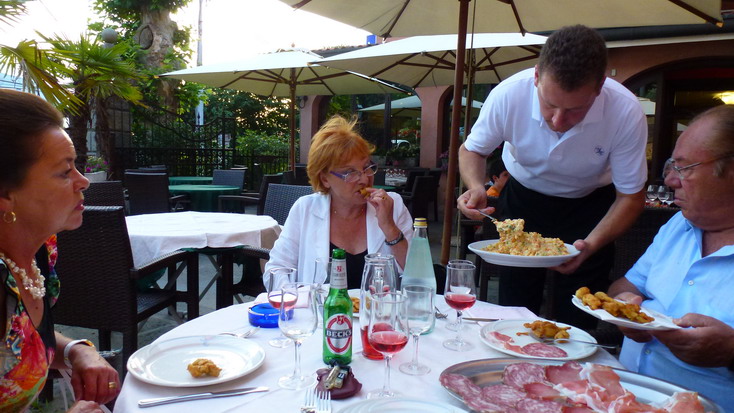 Over the hills of Padova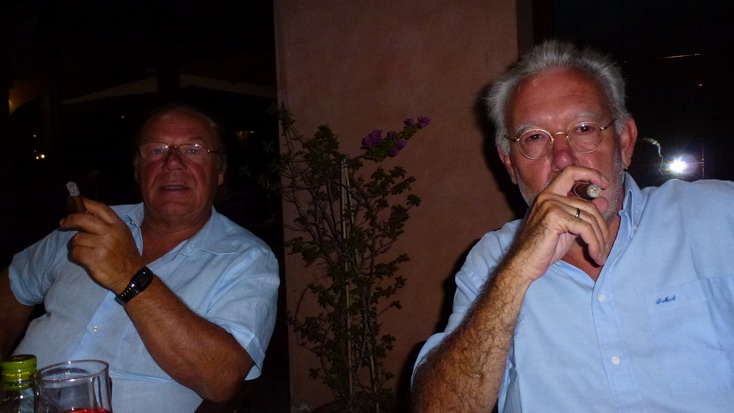 Smoking with Renzo again
Visiting Renzo – June 2012
Something we could  (and should ) do anytime with our airline staff travel privileges but we hardly have done since retiring : fly to an interesting destination for a few days of sightseeing, good food and discovery.

When I met Renzo in Havana earlier this year, see :

http://www.flyingcigar.de/travel_cigars/2012_03_cuba_2012_renzo_pasta_and_tarara_beach.php

he invited me to northern Italy where he lives near Padova.

A lovely region and a good enough reason to travel there for a few days.

Another reason is that he was kind enough to bring and store a few bundles of good
Habanos for me at his home.

The Italian gastronomy was a good excuse to "seduce" Inge to fly along, as she is
a keen and good cook, takes classes at home and loves trying out any quality food.

Leaving FRA at 18 C and continuous rain showers we arrived just an hour later in Venice to 37 C and a heat wave.
Nice to be greeted at the aircraft door with a handshake by the Captain with whom I had
flown with during my career.

Renzo picked us up at Venice airport for the 25 minutes drive to the Hotel he owns on the outskirts of Padova.
Another 25 minutes later I was swimming in the pool with Renzo and his enlarged family
including the 6 grandchildren.

Reminiscing about Havana and Cuba we started planning our next visit there plus a joint vacation in Portugal.

A quick shower and off we took to the surrounding hills of the Padova region.
After a winding drive through the small and charming spas that dot the area we arrived
at a small village 4-500 meters above the plain, it was a bit fresher there, but still above 30 C.

At the trattoria that Renzo had chosen we enjoyed a long and fantastic dinner of
antipasti, primo & secondo piatti, dolce, caffe – in short : la dolce vita in the glorious reality of the country that invented it !

As in Cuba, Renzo smoked a half Corona with me after dinner, a pleasure we started in Havana.

Returning to the Hotel we sat by the poolside for drinks, conversation and a cigar.

Next day it was even hotter, the temps reaching almost 40 C, but we had to visit Padova.

Renzo dropped us at the Prato della Valle, one of Europe's largest squares and one of the three "senza" that give Padova a local saying.
It is remarked that the Prato della Valle is the only "Prato senza erba" or pasture without grass.

From there we walked through the old streets of Padova, to the Santo Antonio Basilica,
which left us impressed by its splendour and size plus its shaded patios and the largest magnolia trees we've seen.
Started in 1231 and completed at the beginning of the next century, it holds the body of
Santo Antonio and is the object of pilgrimages from all over the world. It contains numerous works of art among other by Altichiero and Giusto de' Menabuoi ( 14-th century ) and by Donatello.
Santo Antonio is know as the "Santo senza nome"  as he was from Portugal and nameless.

On we walked past the old University, the narrow lanes to Caffe Pedrocchi, an institution from 1831 known as the "Caffe senza porte", the Cafe without doors, as it's open 24/7/365.

Nearby we watched in delight as some newly graduated Doctors went through a ritual of
public celebration and fun with friends.

We reached the Piazza delle Erbe and sat down for some coffee and a breather from the
heat, watching the unhurried daily life and the elegantly dressed citizens enjoying their lives.
We thenwalked on to the Piazza dei Frutti and Palazzo della Regione ( known as Il Salone, built in 1218 and housing a busy daily meat market on the ground floor ) before arriving at the Piazza dei Signori.

The Palazzo del Capitanio incorporates the Torre dell'Orologio with an astronomical clock
dating from 1344.

One more Cathedral, the Duomo, designed in part by Michelangelo, and it was time for a
rest and a lunch of panini and tramezzini in a quiet piazza.

We kept on walking until we reached the Piazza Garibaldi but it was just too hot, so we
were back by the pool early afternoon pool but not before having endured a walk of one hour in the relentless heat after leaving the bus too short of our destination …

We deserved a treat for that walk in the sun and it came with another fantastic dinner,
this time in nearby Torreglia at the historic and elegant Antica Trattoria Ballotta founded in 1605.

Great local wines, excellent regional food and fantastic service made the dinner an experience.

Another culinary experience was had the morning before our departure when we went to
shop for fresh Pasta, fresh salsiccia, cheese, Salamis, Ham and other delicacies like Vinsanto and Nonino grappa.

We said farewell to our friends and, due to a strike by ground handling staff, had a 4
hrs delay to make yet another culinary experience at Venice's Marco Polo airport – we must admit : excellent food in an airport !

Nino
Cigar before boarding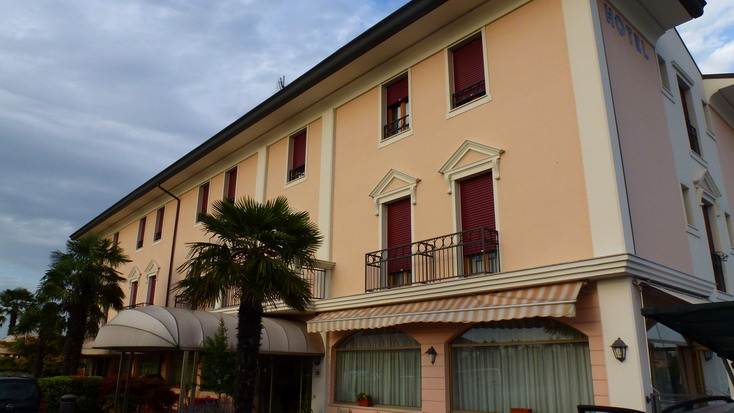 Renzo's Hotel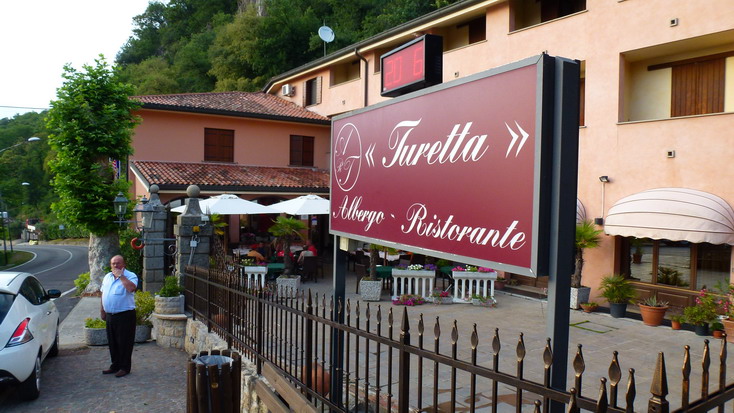 On the hills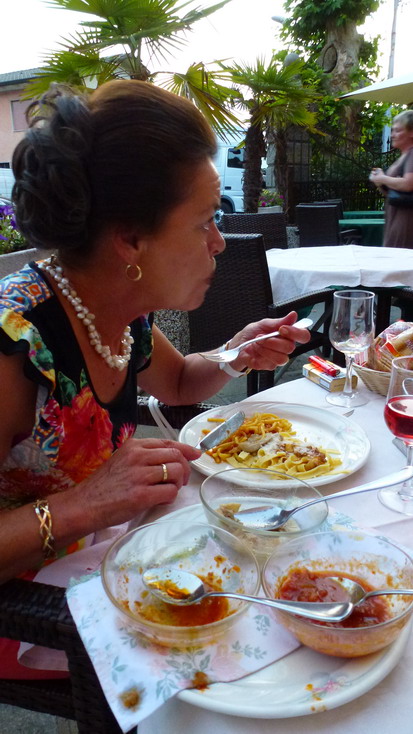 Pasta !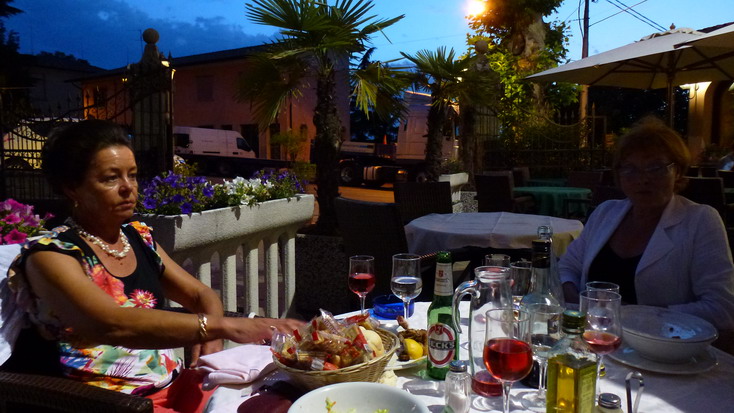 Full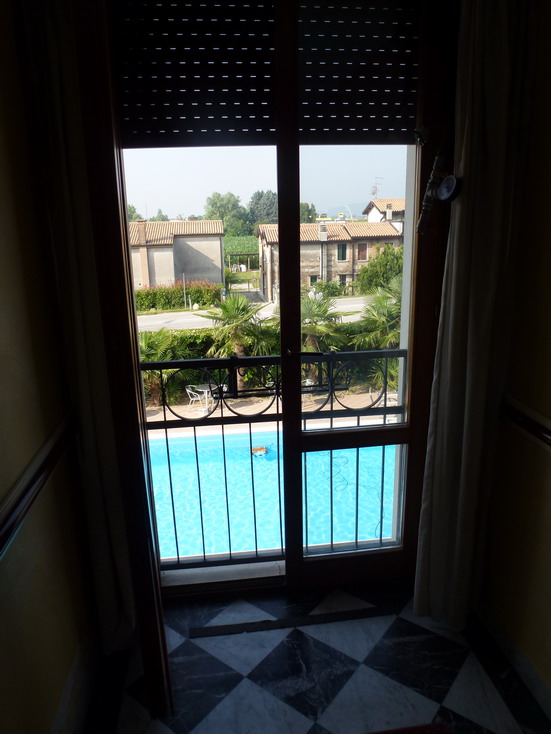 Sunny day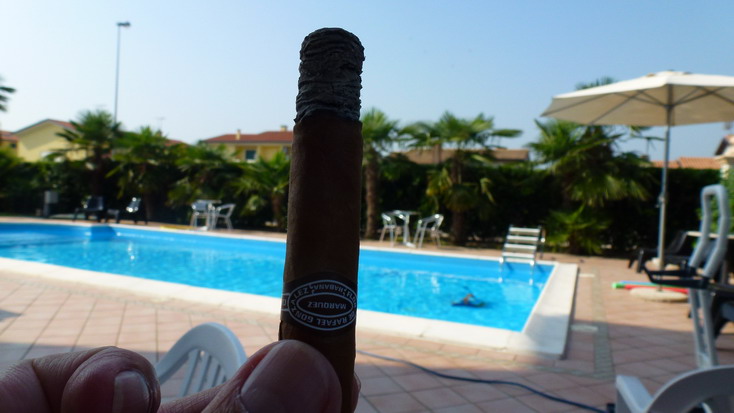 Breakfast Perla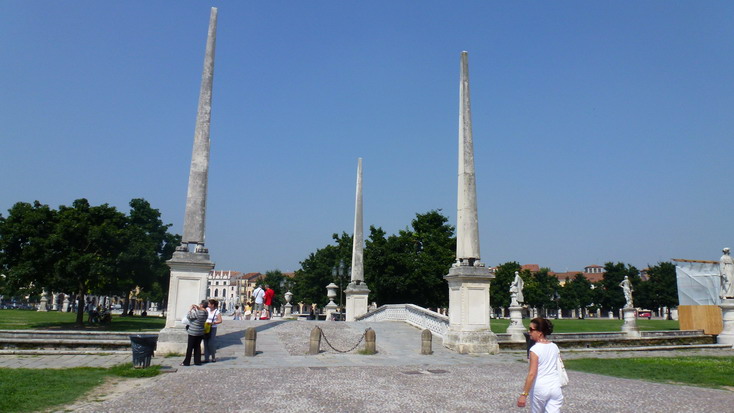 Padova – Prato dell Valle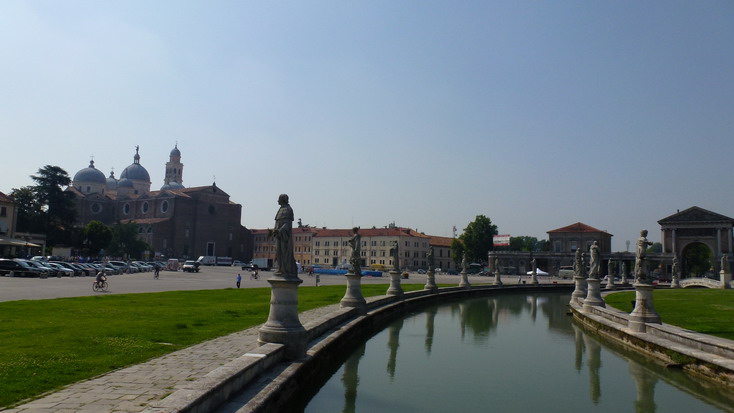 Padova – Prato dell Valle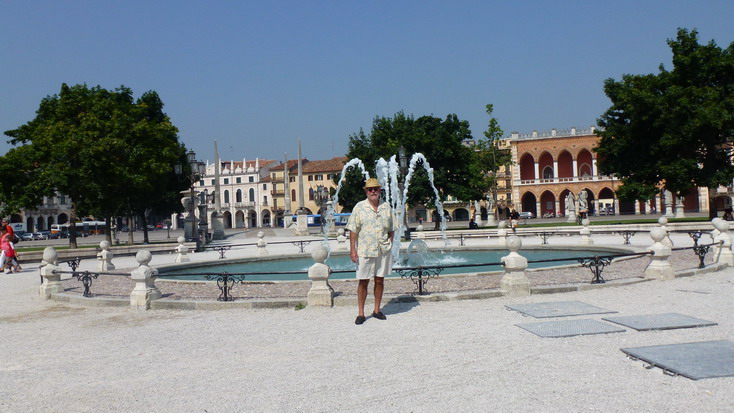 Padova – Prato dell Valle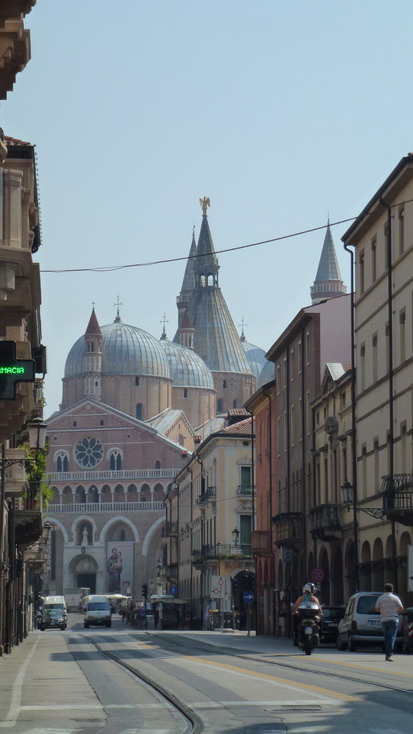 Santo Antonio Basilica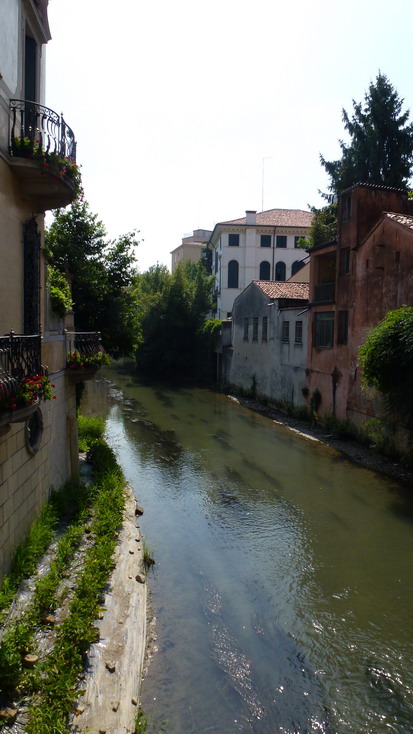 Padova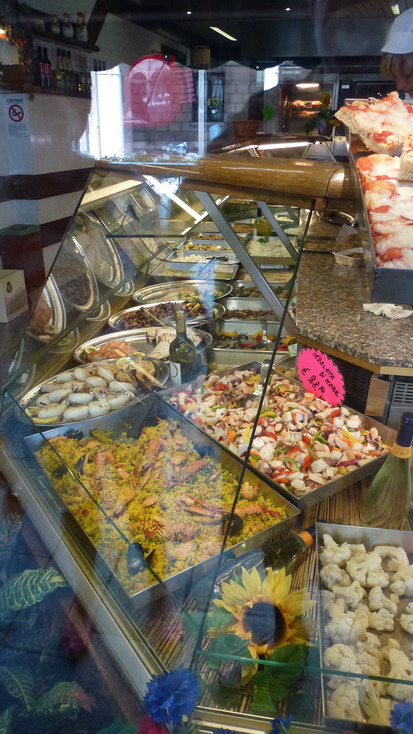 Padova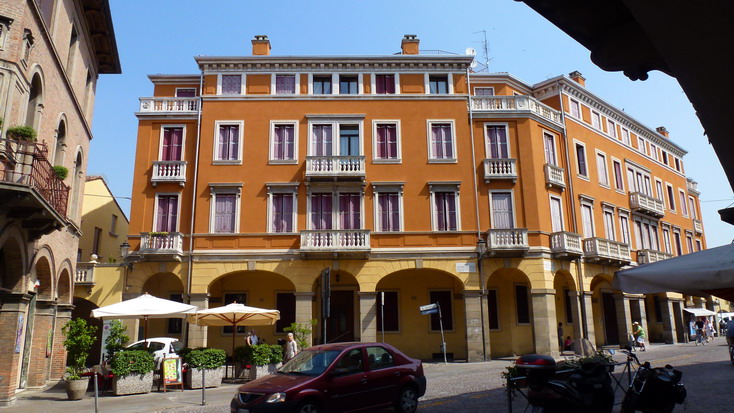 Padova
Santo Antonio Basilica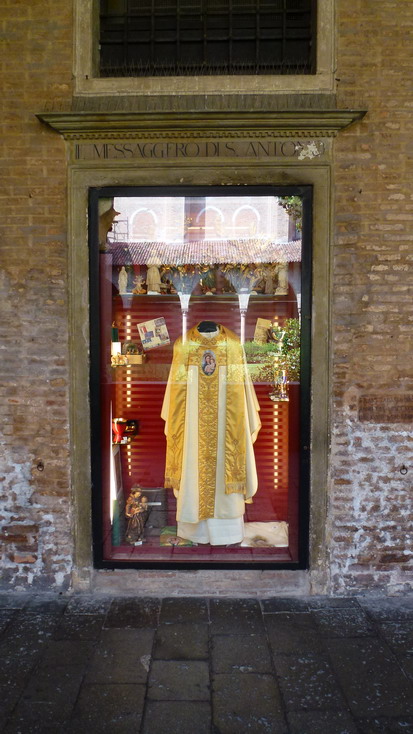 Santo Antonio Basilica
Santo Antonio Basilica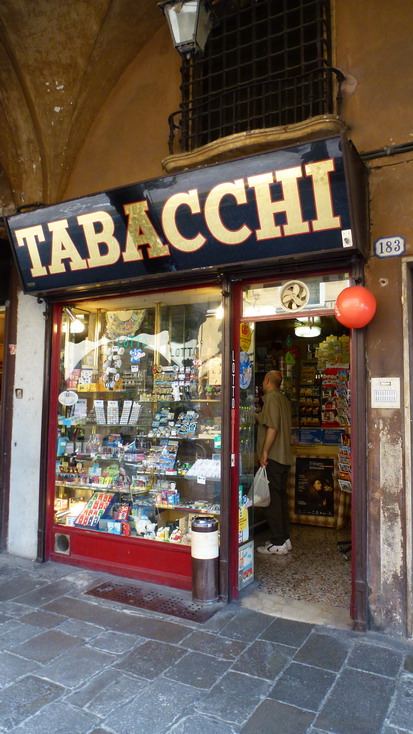 Padova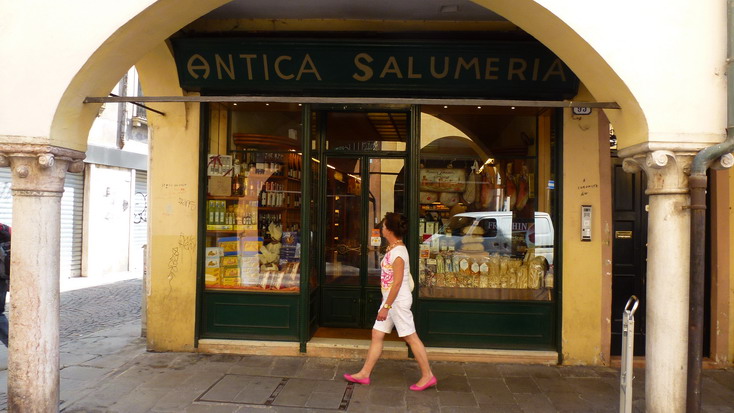 Padova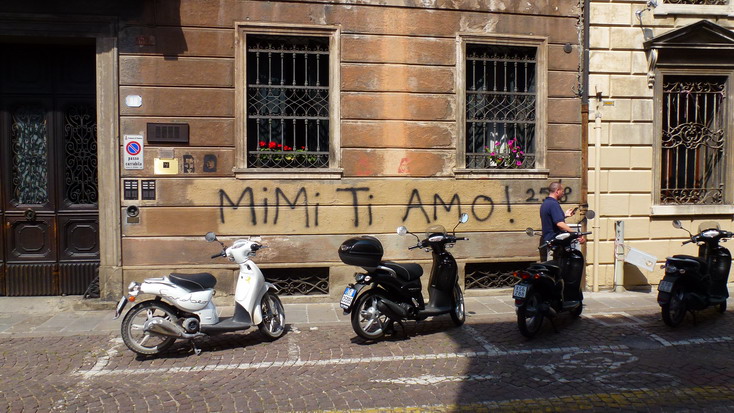 Padova
Padova
Padova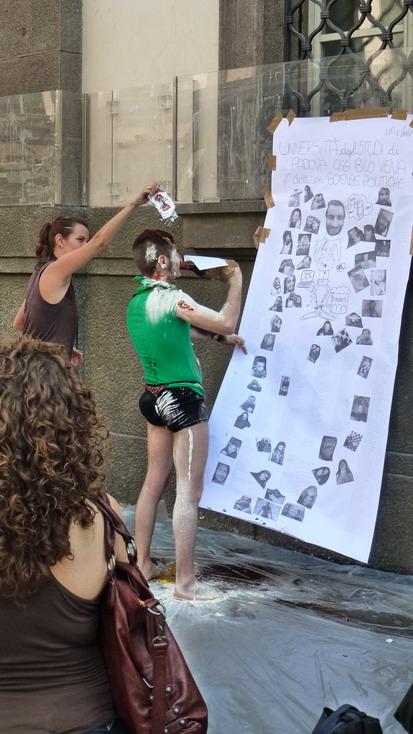 Padova – Celebrating the Doctorate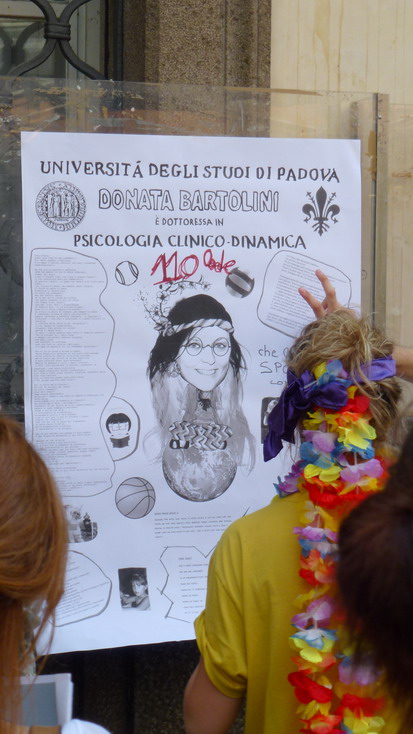 Padova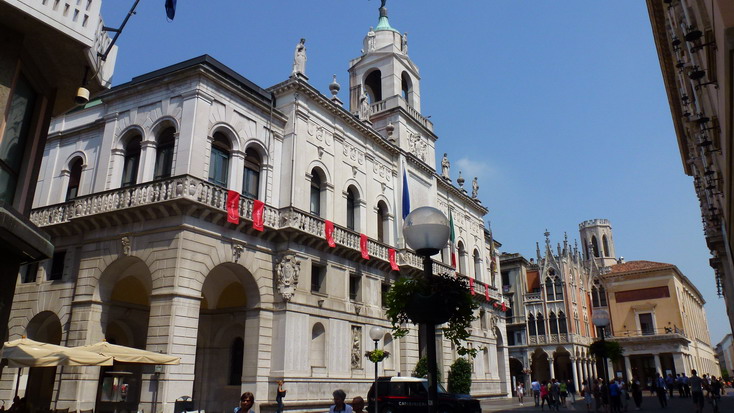 Padova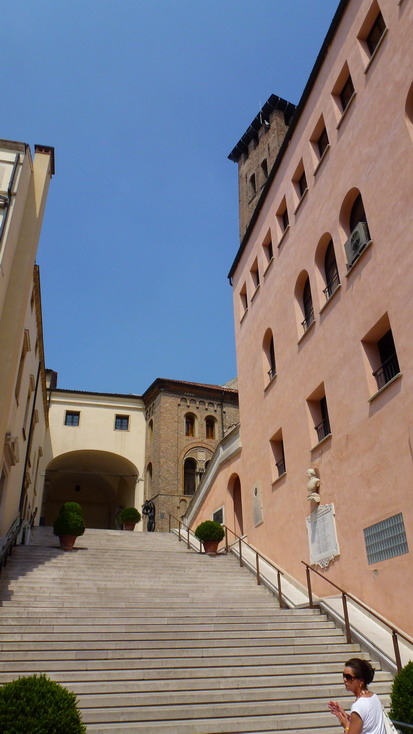 Padova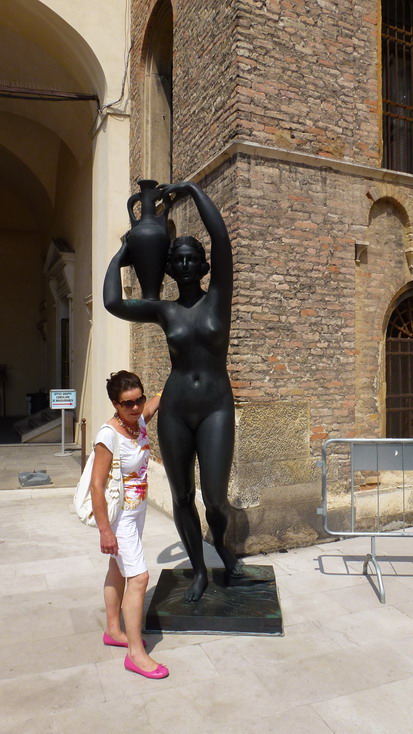 Padova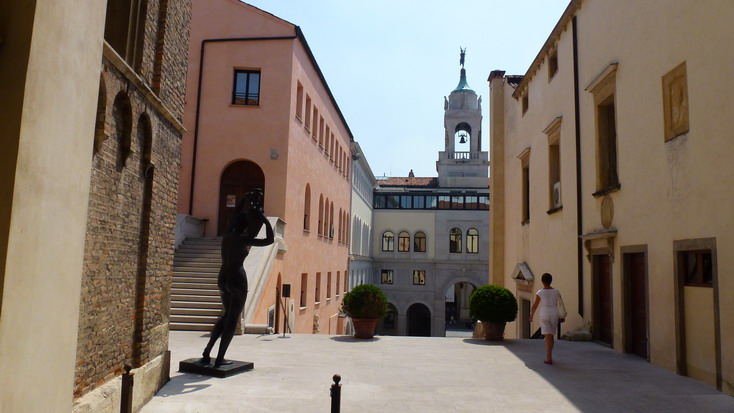 Padova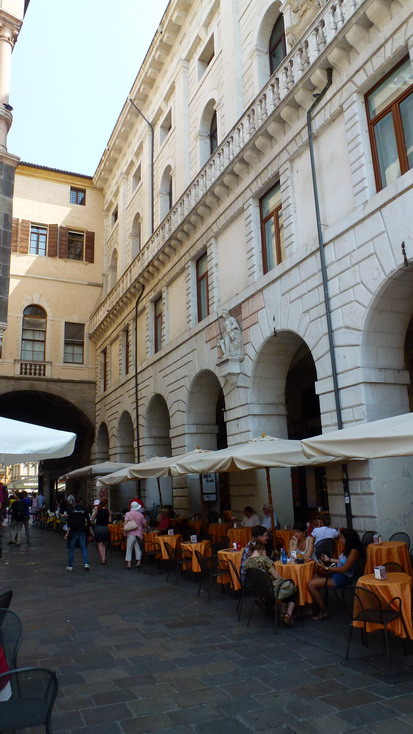 Padova
Padova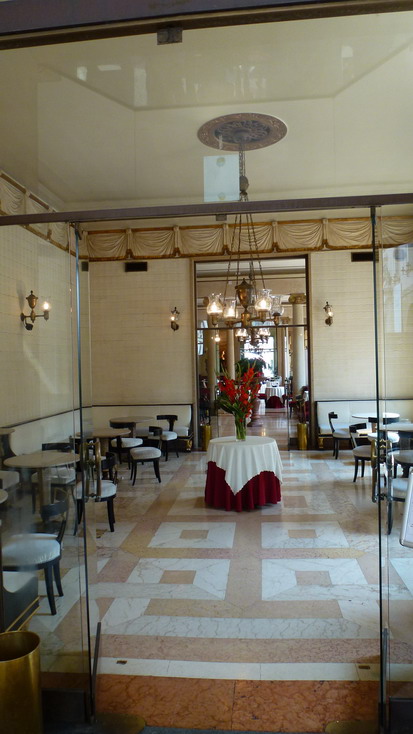 Padova – Caffe Pedrocchi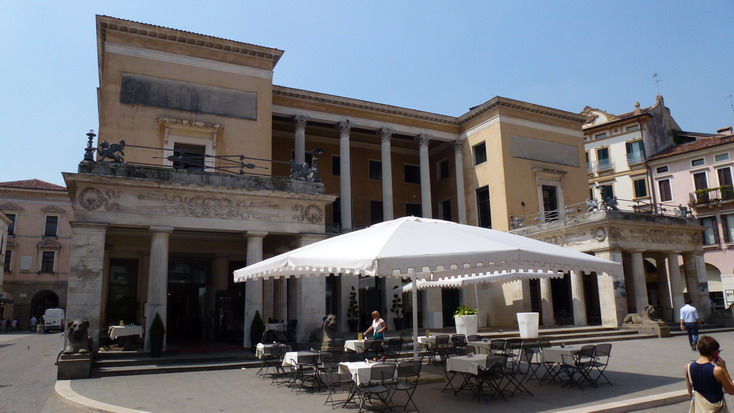 Padova – Caffe Pedrocchi
Padova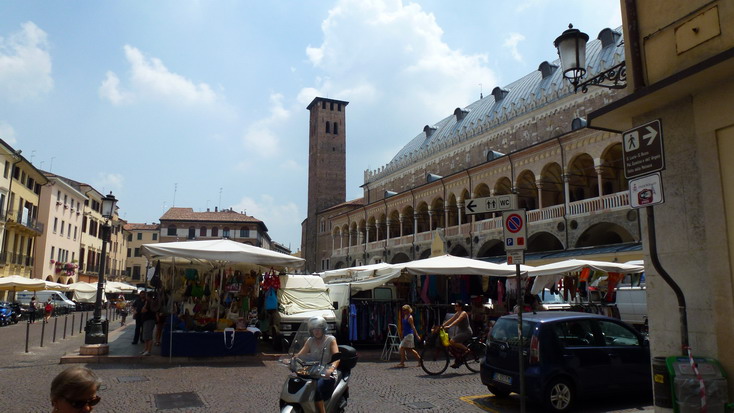 Padova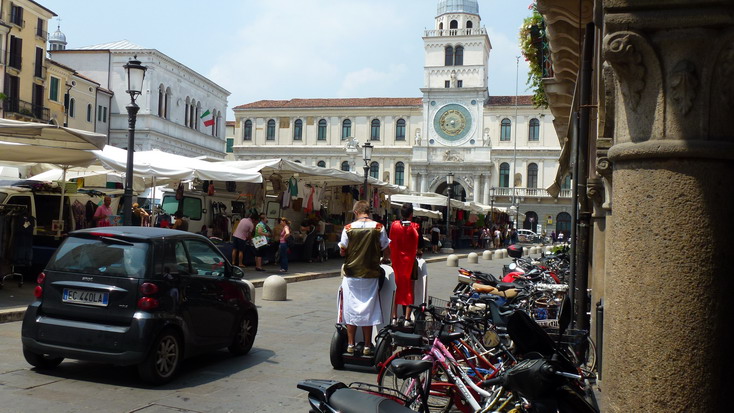 Padova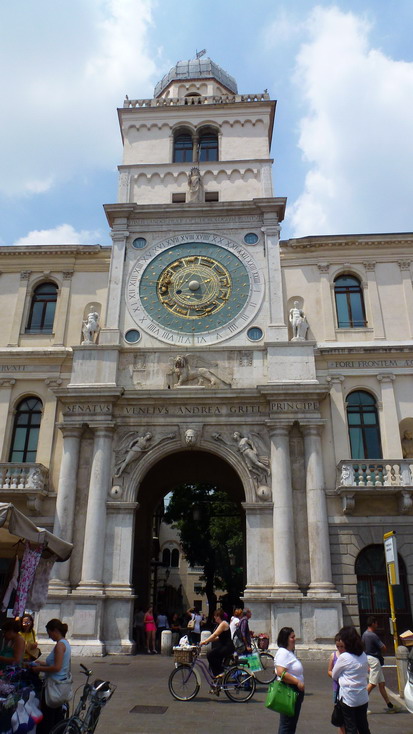 Padova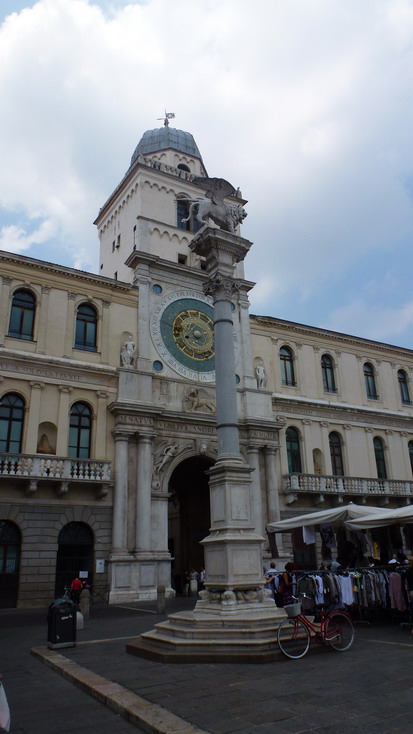 Padova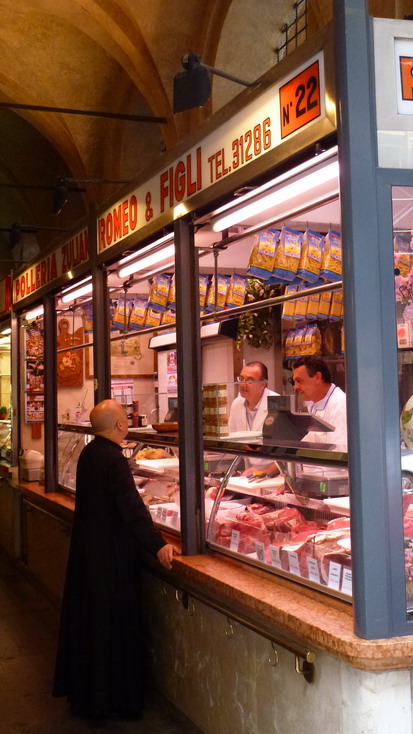 Padova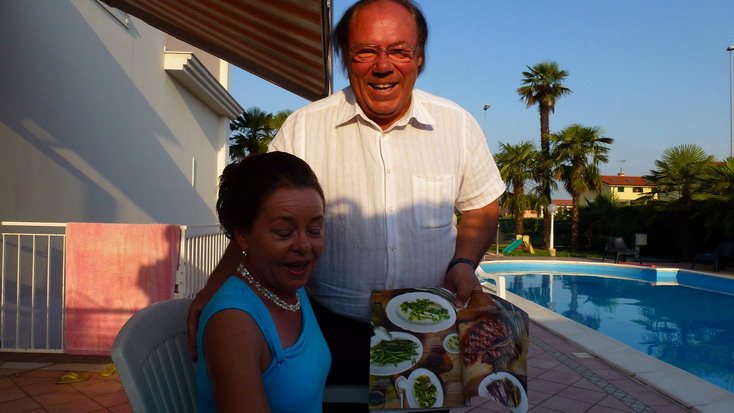 Cooks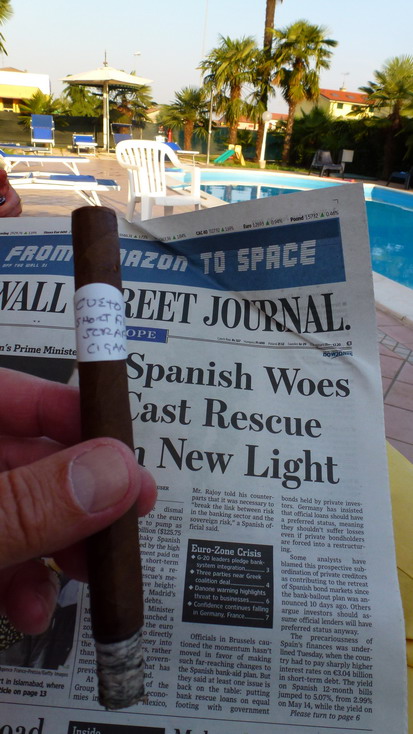 Smoking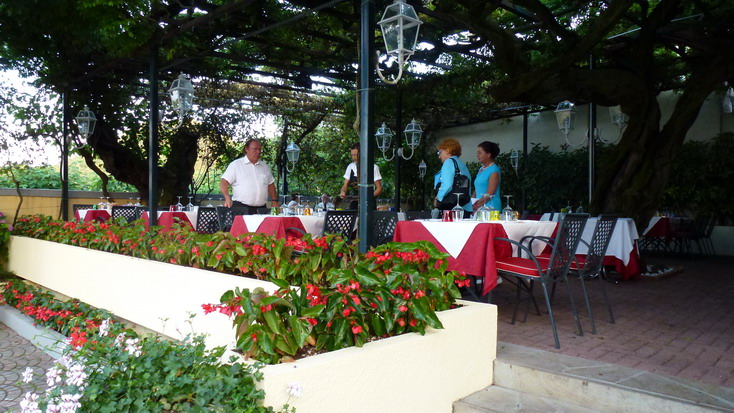 Trattoria Ballotta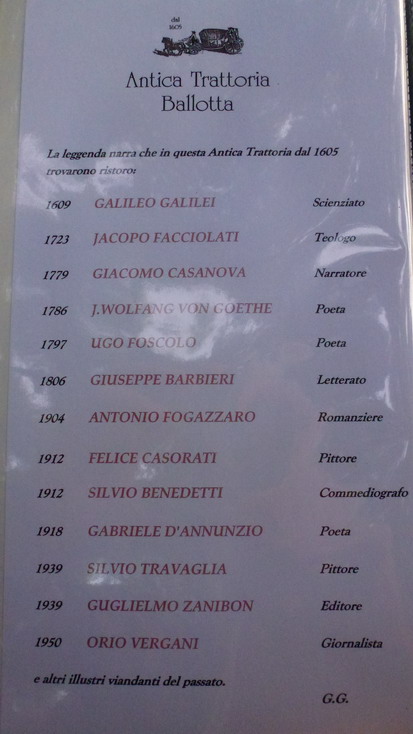 Famed visitors to Trattoria Ballotta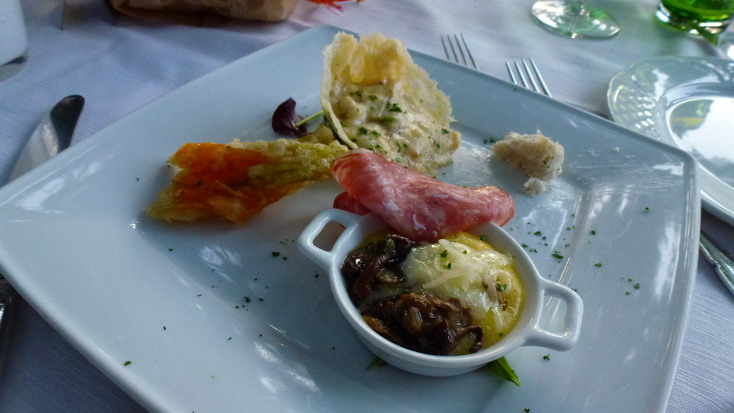 Trattoria Ballotta
Trattoria Ballotta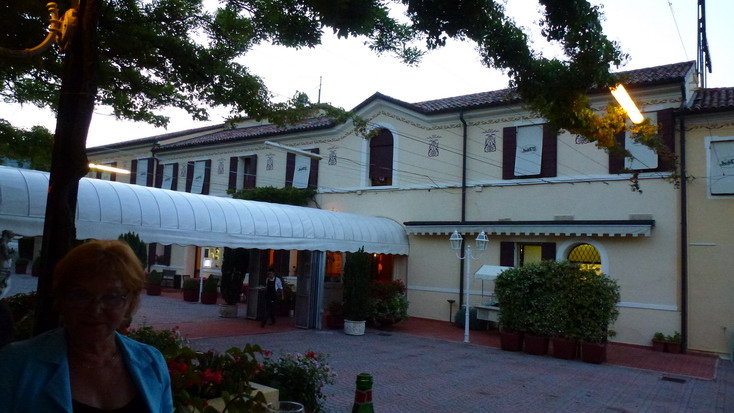 Trattoria Ballotta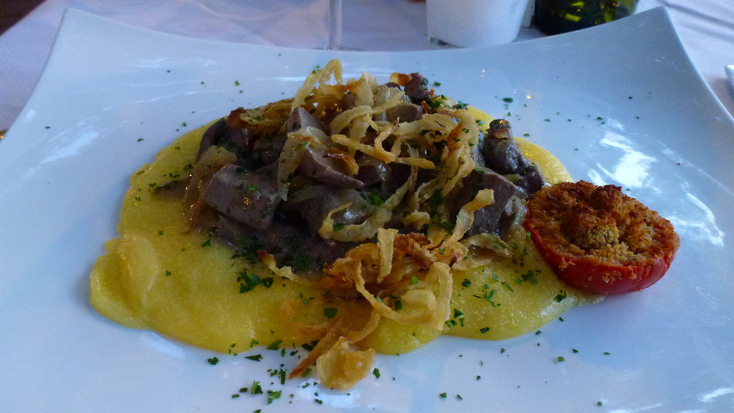 Trattoria Ballotta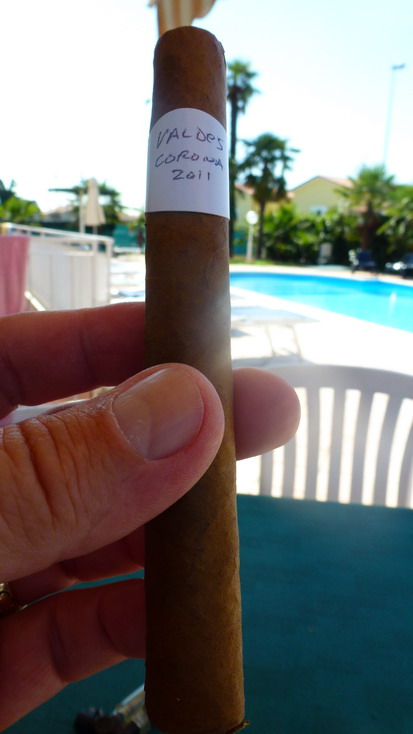 A fine cigar before departure
Copyright 06-2012 © Ninos Flying Cigar