1 Jul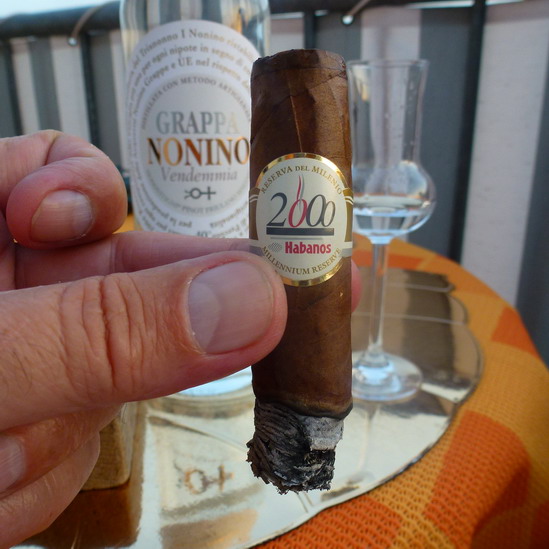 Montecristo Millennium
July 2012
Just back from a few fantastic, very intense days in Switzerland with good friends and,
after so many good cigars there, had to finish off an Italian dinner by Inge with a Montecristo Millennium Robusto.

A cigar that is all mildness and can almost be inhaled, at least the rich creaminess
would induce one to absorb the delicate aromas.

But underneath there is still enough backbone to last it for a while.

An excellent cigar – happy to have it and : happy to smoke it !
Proves that being patient and using "discipline" pays off – just like with a OSU 03-2002 box of RASS I opened yesterday, perfect !
Nino

PS : A detailed report on the Switzerland trip will follow …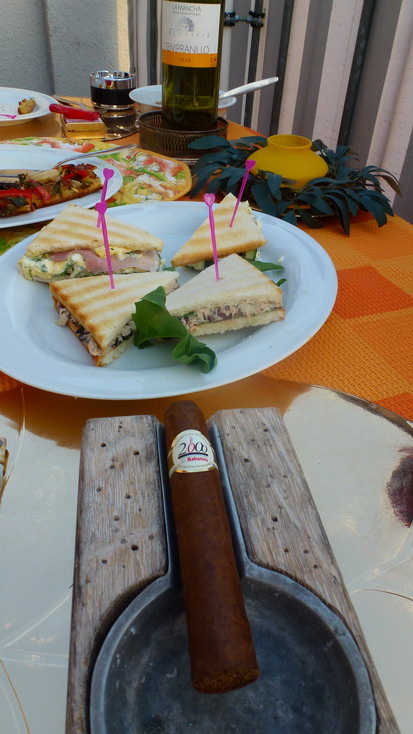 Montecristo Millennium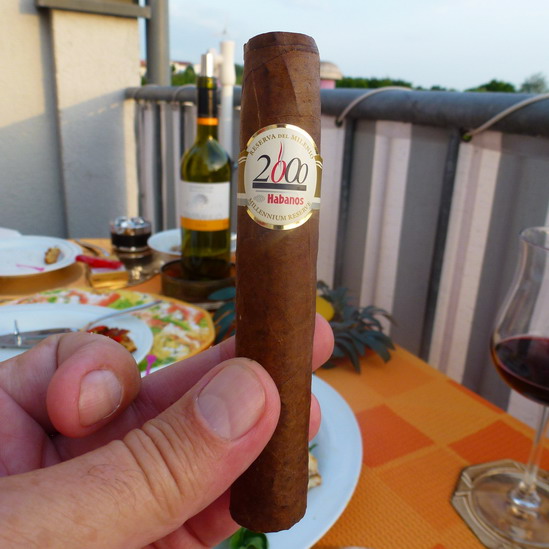 Montecristo Millennium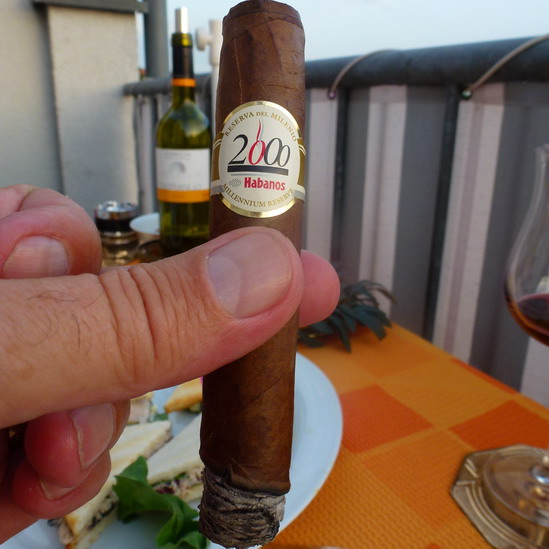 Montecristo Millennium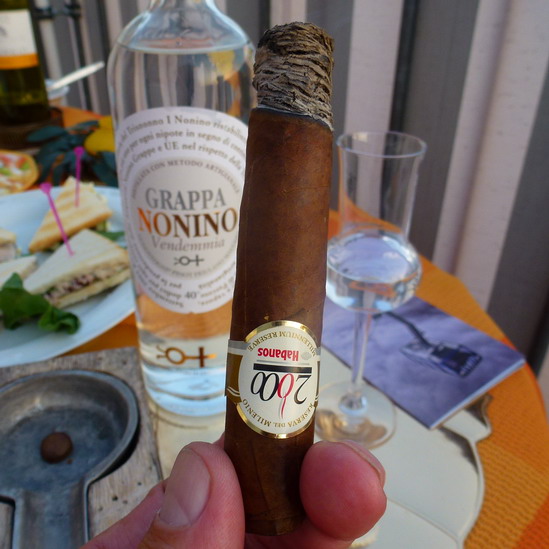 Montecristo Millennium
Copyright 07-2012 © Ninos Flying Cigar