24 Jun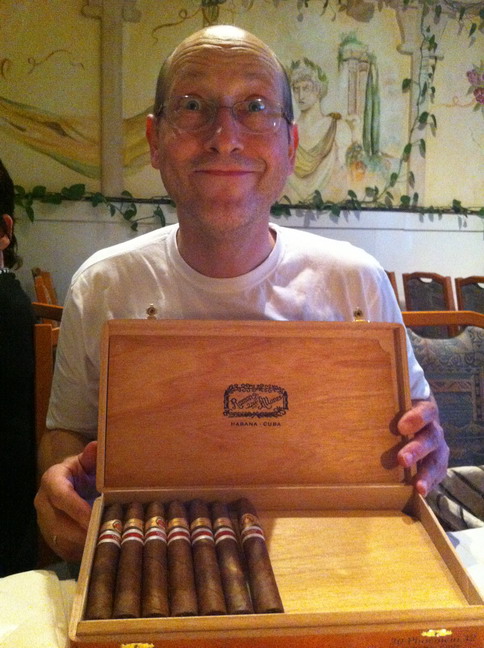 Hav-a-Phoenicia
June 2012
To be honest, I am not sure whether it was a Phoenicia 32 or a 30 – might have been a 30 for all I care, Phoenicia ER Lebanon it was for sure.

We had just arrived  from Venice with a 5 hr delay due to a strike by Italian ground handling staff and I had missed the first half of the Germany-Greece quarter finals at my Irish pub, so after dropping Inge at home I went down to Massimo's trattoria to meet Bernhard and Andreas there and watch the second half with them.

Good match for Germany and lots of fun as usual.

Bernhard offered a box of Phoenicias and the cigar was very good, creamy and lot's of good smoke.

Good to be home !

Nino
All pictures taken by Andrea's iPhone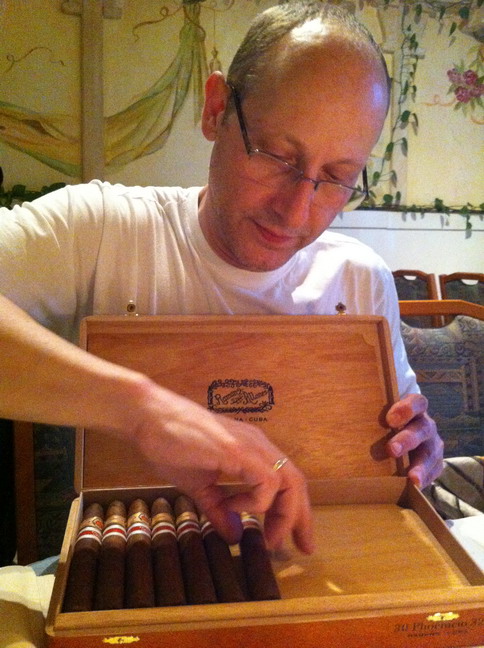 Choosing carefully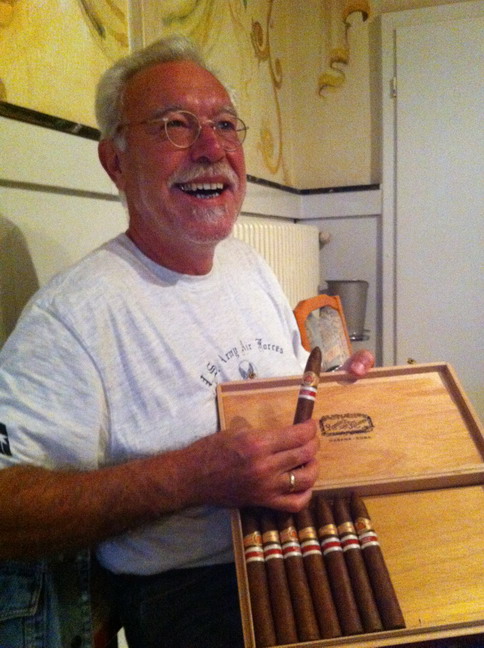 Grabbing blindly
Doing the scissor twist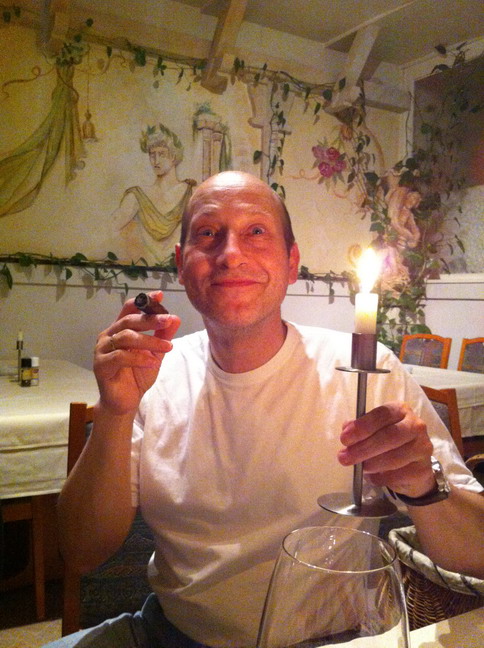 Brightest candle in town, Bernhard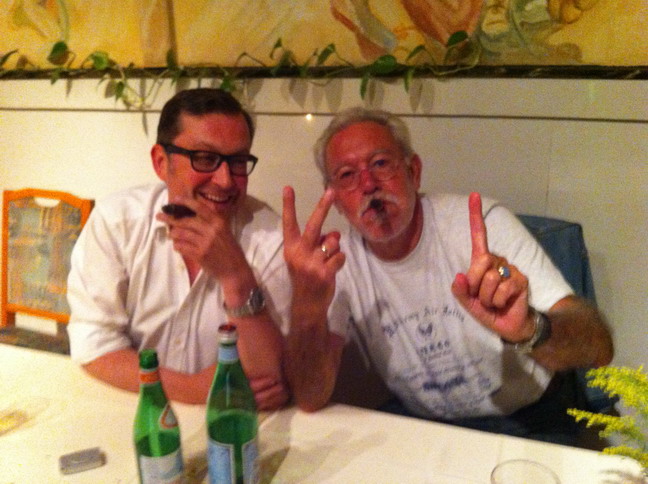 Leading 2-1
Copyright 06-2012 © Ninos Flying Cigar