11 Apr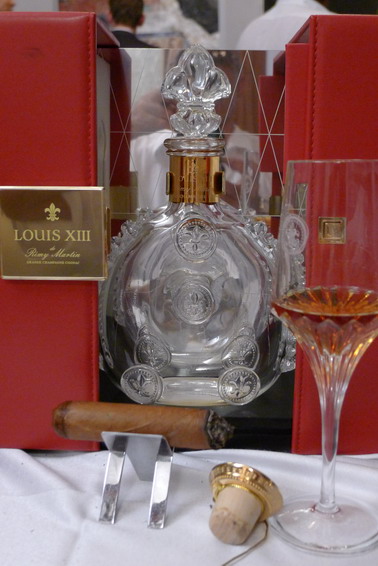 The Louis XIII Tasting in Havana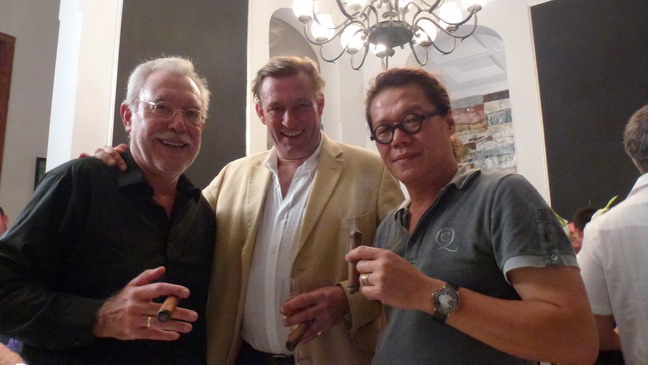 With Organizer Toby, center, and Jimmy Ng from Singapore
April 2012
A tasting sponsored by Remy Martin and organized by Toby Brocklehurst of InCloud9, a Havana based British friend whose travel agency specializes in exclusive arrangements on the island.

Remy Martin sent two fantastic "Ambassadeurs" in Anne-Laure and Alexandre, both UK-based, to represent the brand and introduce the fine and rare 100 yr old Cognac and its "marriage" to fine Habanos.

en.wikipedia.org/wiki/Louis_XIII_de_R%C3%A9my_Martin

www.louis-xiii.com/en#/collections/louisxiii/carafe

www.louis-xiii.com/en#/roi-des-cognacs/un-siecle

www.cognacfans.com/tag/louis-xiii/

The venue was the private Paladar "Le Chansonnier" in Vedado, a newly opened and very tasteful restaurant – perfect setting for this exclusive event that took place in the Festival week.
Everything was perfectly arranged and no efforts had been spared – the British chef Sarah Saunders of www.gourmetanywhere.com had been in Havana a week ahead to prepare the finger food that would accompany the tasting, a task in which she was supported by Toby.
Smoked Marlin was procured, among other delicacies, and she performed brilliantly.

The event was a brilliant success closely followed by both press and TV teams.

Jimmy Ng from Singapore was selected to open one of the fine Baccarat decanters, a task he is well used to in his Singapore lounges.

The cigars smoked were Cohiba BHK 56 and the match was made in heaven.

Don't expect me to even try to describe the aromas and flavours on the palate of this Grande Cognac assembled with more of a thousand different eau de vie, some a century old and then aged in hundred year old oak barrels in its own cellar. Suffice to say that it was one of the most delicious and extraordinary palate sensations I've had.
I will leave it to Jimmy's comments that he expressed in a TV interview after the tasting.
Both Anne-Laure and Alexandre gave an overview of the making of this extraordinary Grande Cognac and Jemma Freeman introduced the cigar.
I believe that it was one of the most exclusive non-official events, on a scale with the Festival's Gala dinner, celebrated in Havana this year, an opinion shared unanimously by all guests.

Nino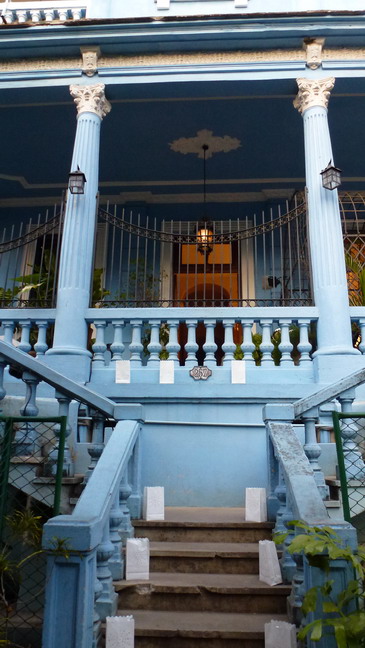 Le Chansonnier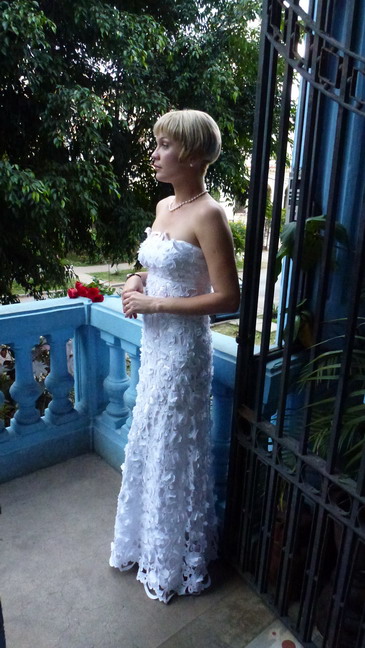 Palace Guard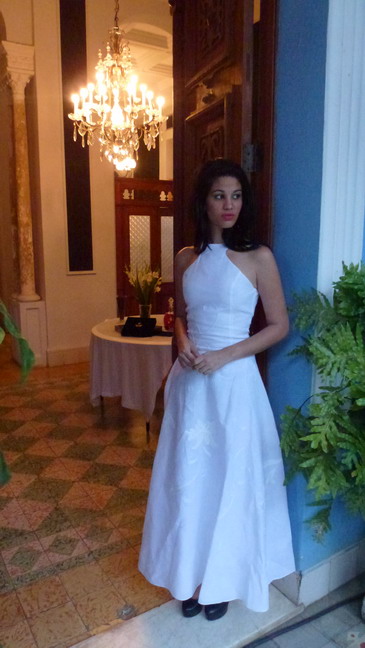 Welcoming Committee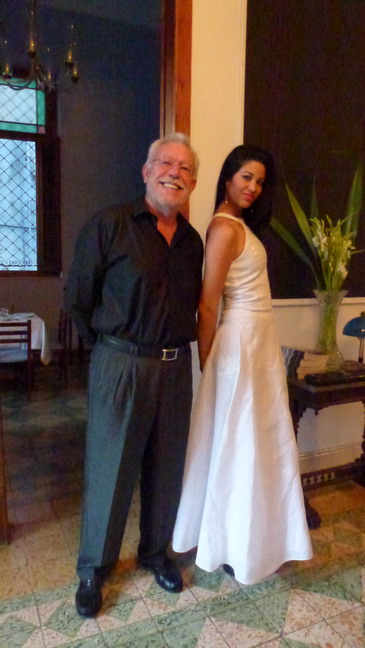 Beauty & Beast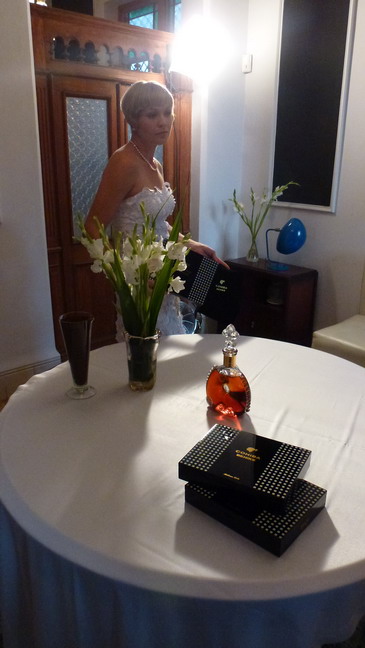 Crown jewels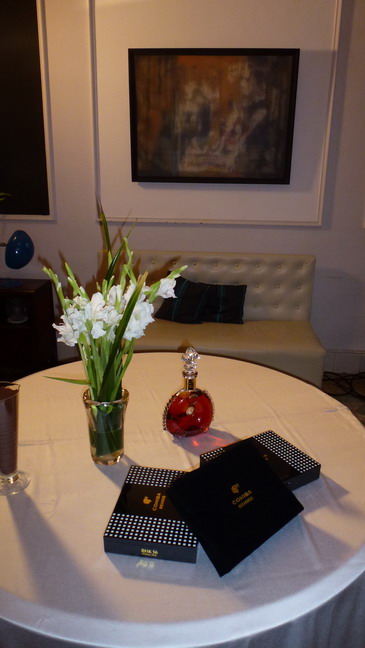 Still life at Le Chansonnier
Alex & Louis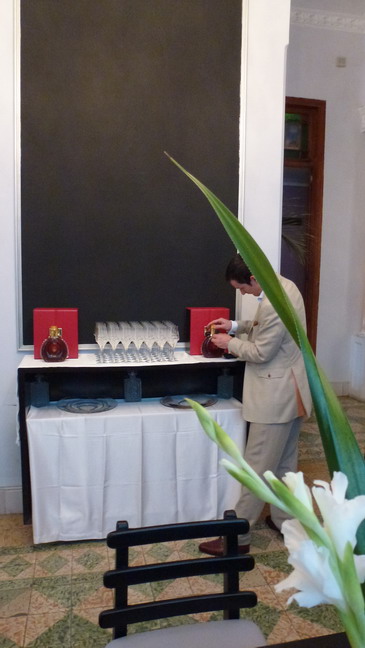 Perfect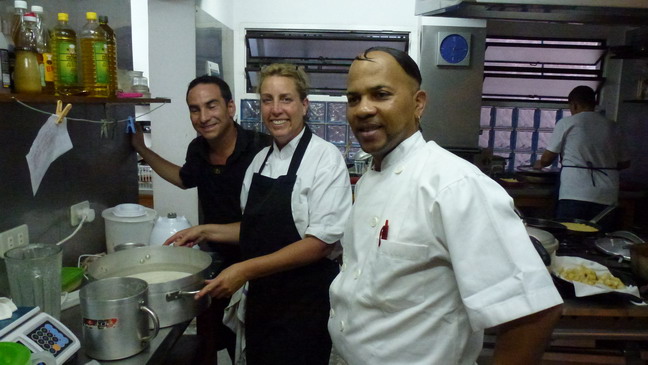 Sarah Saunders with Cuban staff at Le Chanssonier
Reception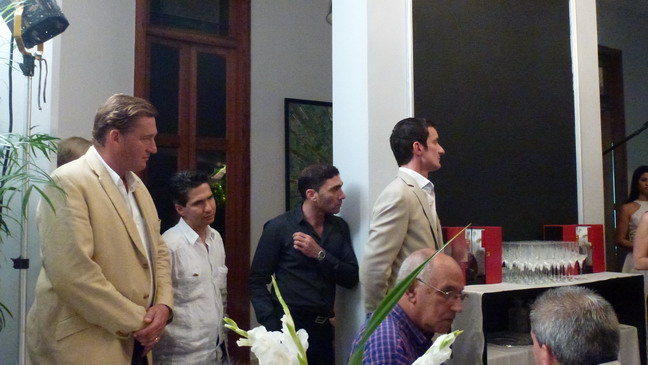 Welcome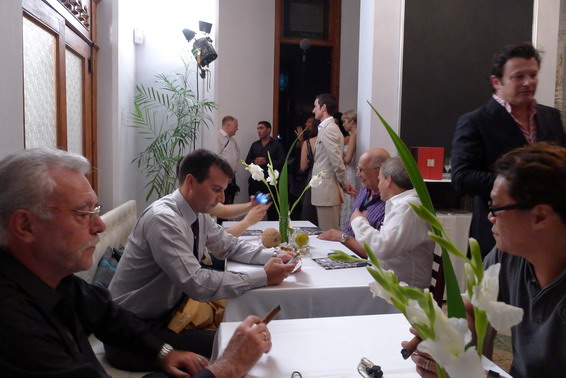 Welcome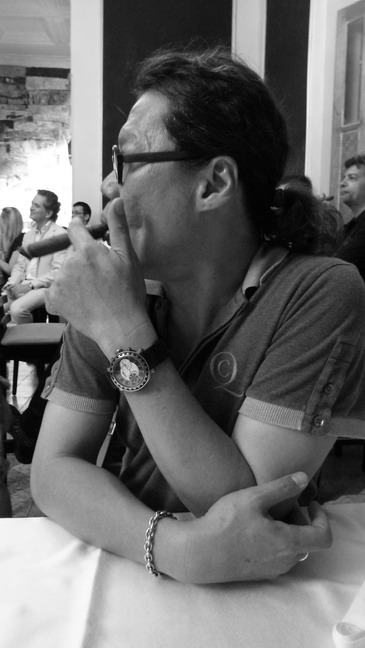 Jimmy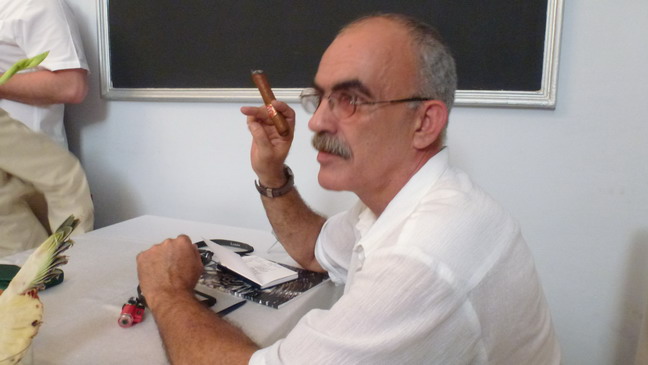 Luis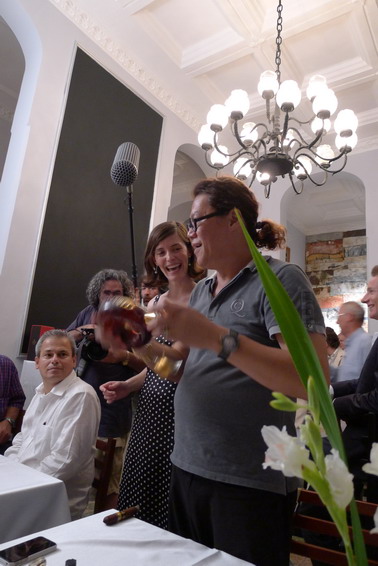 All eyes on Jimmy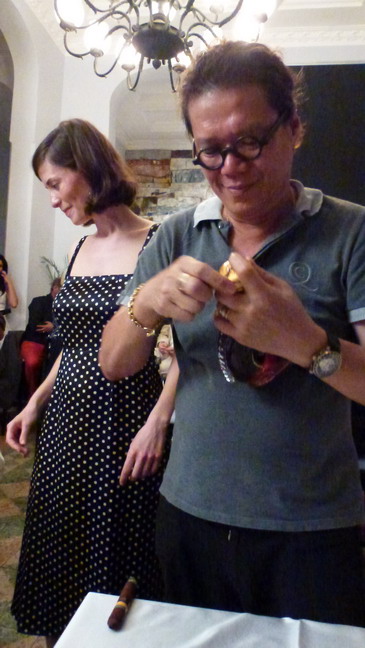 Jimmy opening the Decanter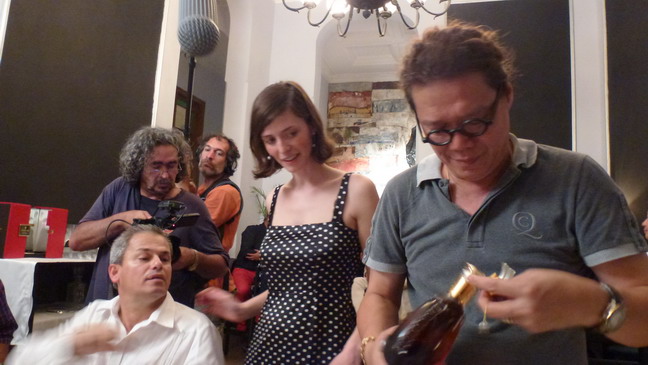 Done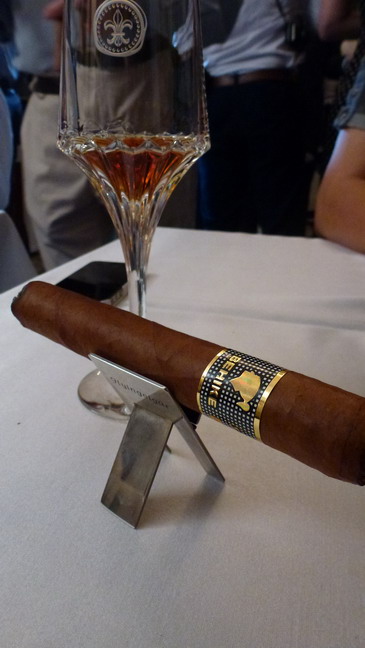 Heavenly match
Alex Iapichino and James Suckling attended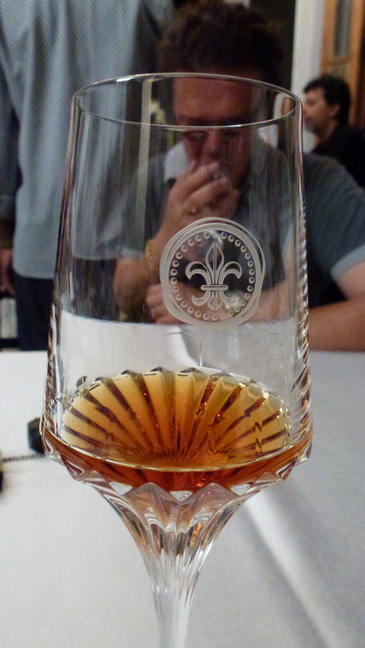 Bouquet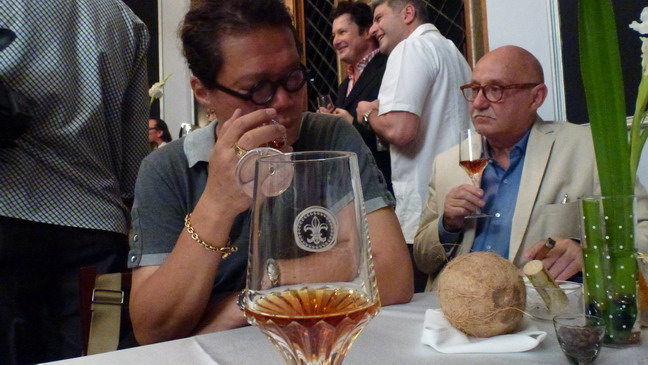 Nosing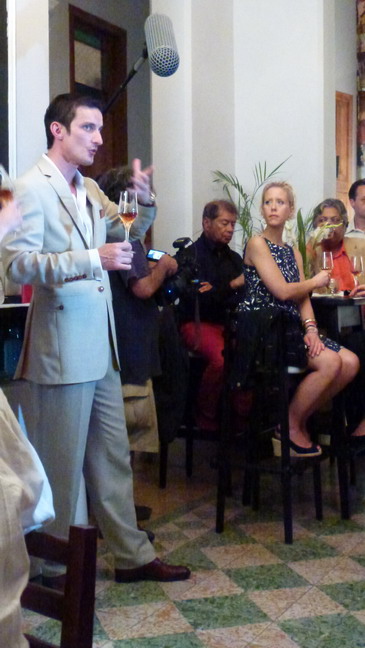 Explaining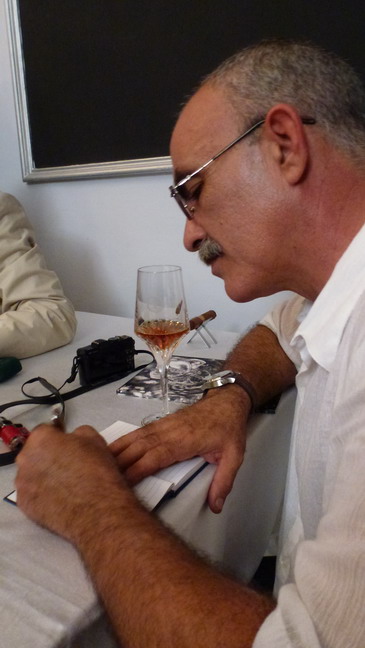 Tasting notes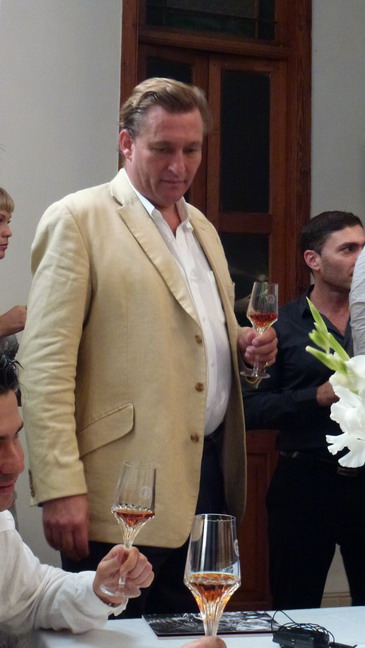 Eye on detail by Toby
Jemma introducing the BHK 56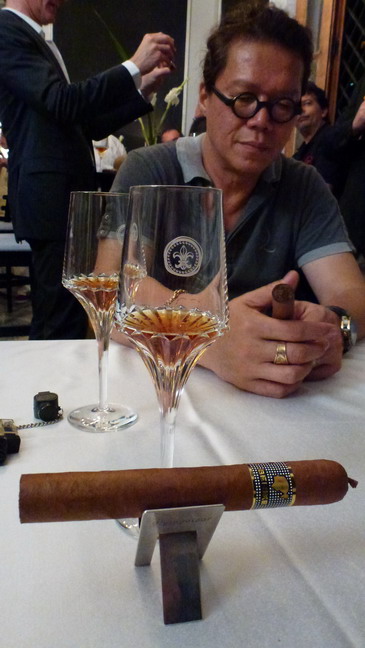 Glorious combo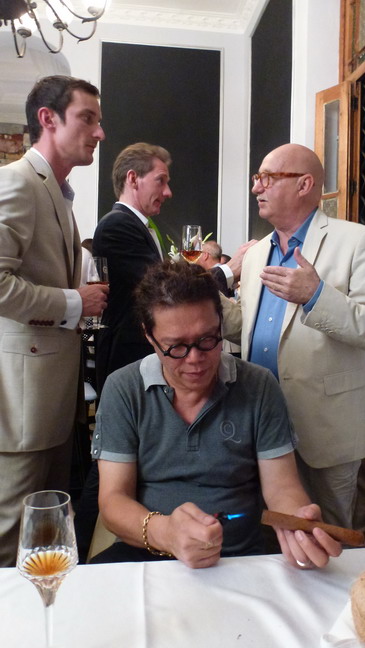 Concentration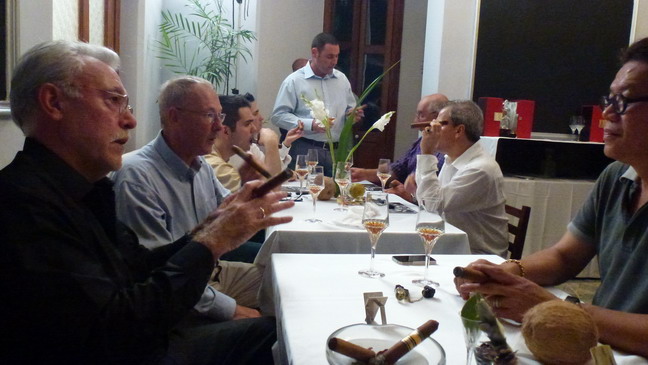 Discussion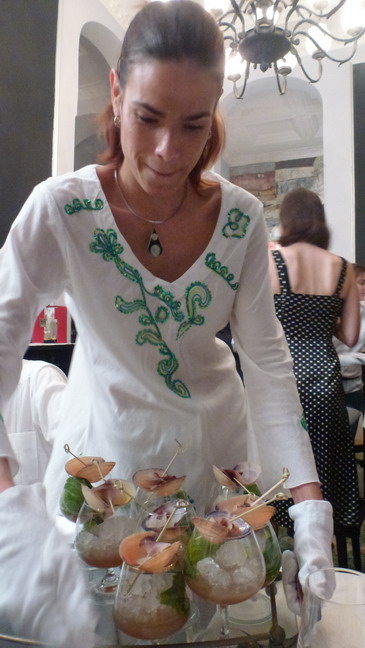 Style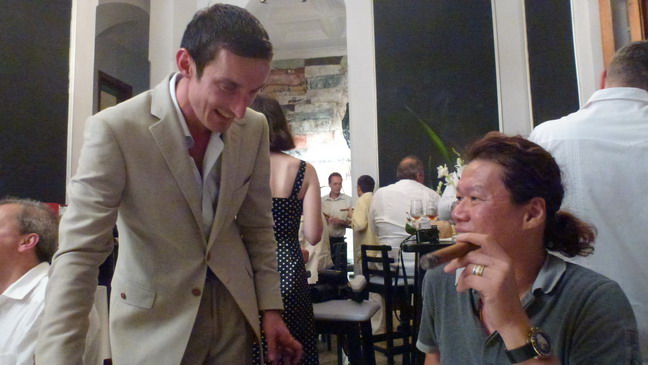 Details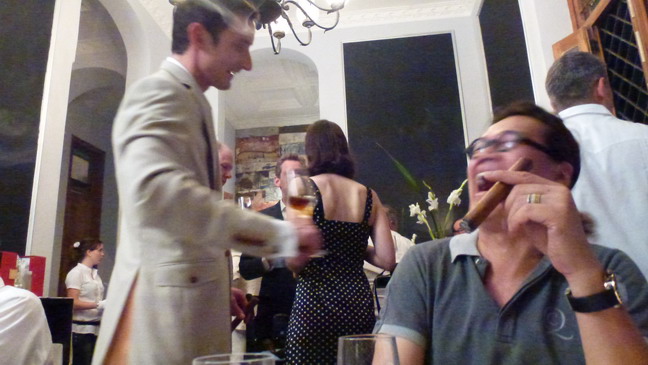 Laughter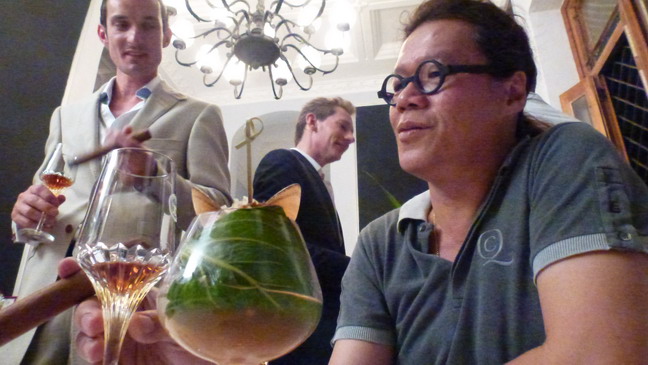 Details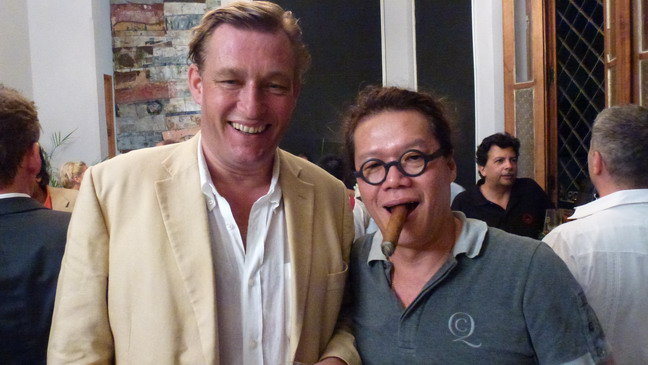 Match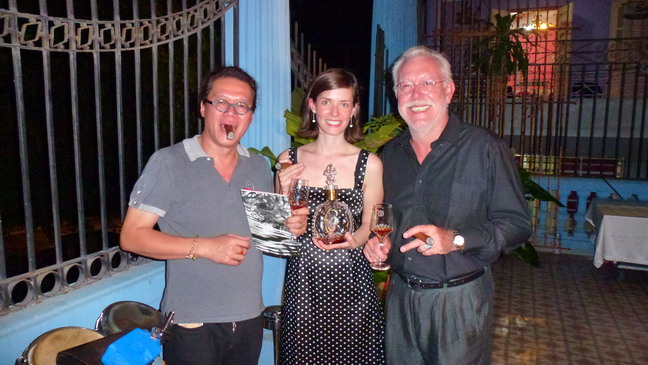 Merci Anne-Laure !!
Copyright 04-2012 © Ninos Flying Cigar