12 Apr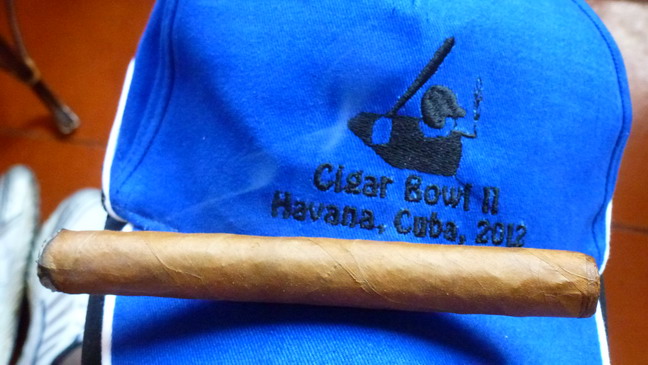 Cigar Bowl II and Hoyo from 2000 / Havana March 2012
April 2012
The second edition of a by now classic baseball match of Cuban rollers and tobacco industry people vs a bunch of International cigar merchants and plain cigar lovers.
A private event initiated and sponsored by the Fox Bros of Ireland, Rob and Stuart, with assistance from guys like Andy, Harry, Dara, Nic, Ajay, Simon (both Chase & McGrane) and countless other passionate cigar people.
It gives visitors and enthusiasts the chance to meet Cubans from the cigar industry not commonly met during official events for a day full of fun, camaraderie, cigars, beer, rum, fried chicken with rice and beans and more beer and rum and cigars …

This year the Portmann group joined the fun with Marc and Mario playing in the Intern. team and Hans, Rabih and Urs sharing the fun.

Also present and playing was Koen van Zandweghe from Belgium's Aroma de Cuba cigar club who was delighted by the atmosphere and by meeting the "godfather" of his club, Ignacio Balmaseda.

In the Cuban team were legends like Hamlet, Ignacio, Armando, Arnaldo, Jose Antonio "Punch Joe", cheerleaders like Berta and again, countless other brilliant people from the cigar industry.

Jose Antonio was in charge of organizing the field and, as the Guanabacoa stadium was taken by Cuba's junior league, he arranged for a stadium next to the Malecon and the Almendares river, much more practical as we almost stumbled into El Aljibe  next door post-match for a celebration.

A great video of the match by Ajay Patel can be seen here :

www.youtube.com/watch?v=cKYdN8cyYok&feature=share

You are welcome to watch my celebratory "rain dance" after I managed to  hit the ball – until someone told me I had to run, well, how was I supposed to know … playing for the first time !

Most certainly THE funniest and most civilized drunken brawl in the history of cigar smoking sports ………….. :-))

BTW : The International team won something like 17 to 14 or maybe it was the other way 'round, I mean, who gives a flying … cigar :-))

Nino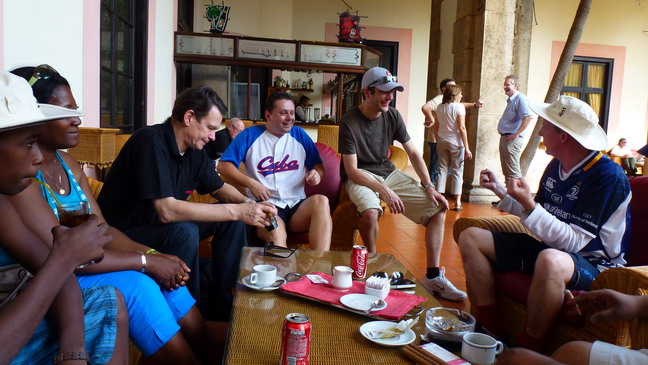 All dressed up …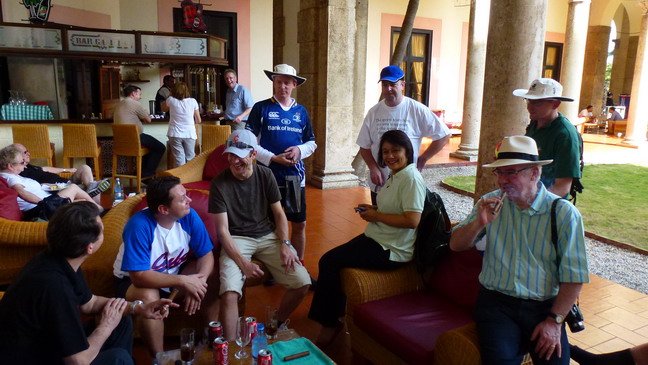 and waiting for action
Dara at the Nacional terrace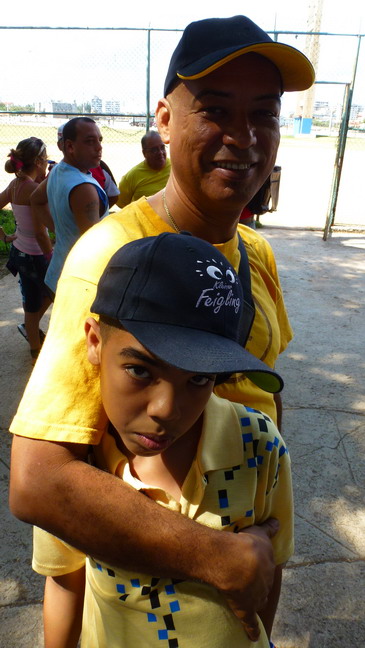 Arnaldo & Frankie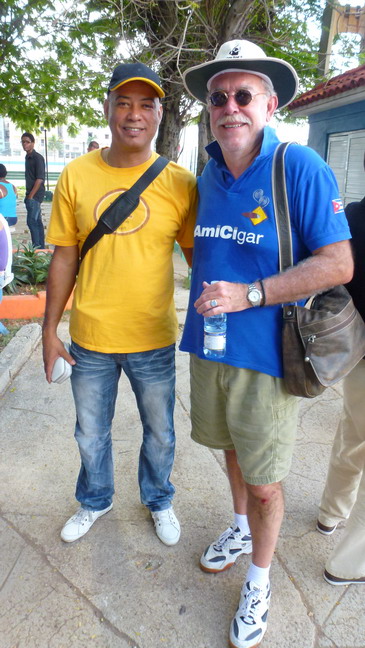 With Arnaldo, director El Laguito
The Yumas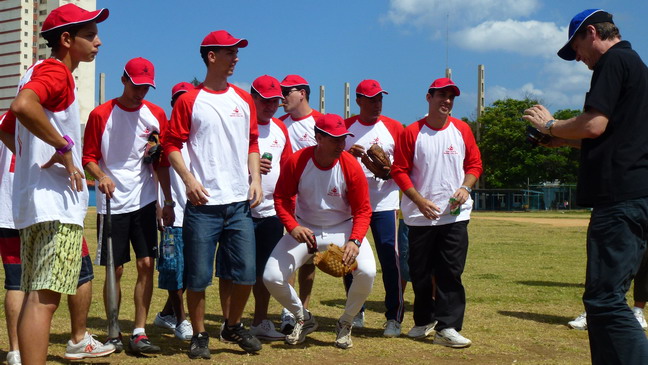 The Cubans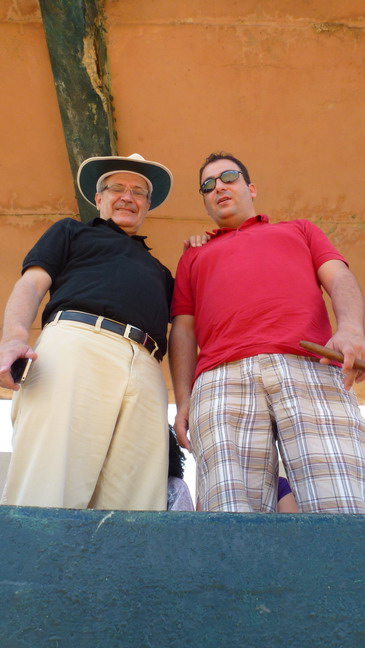 Urs & Rabih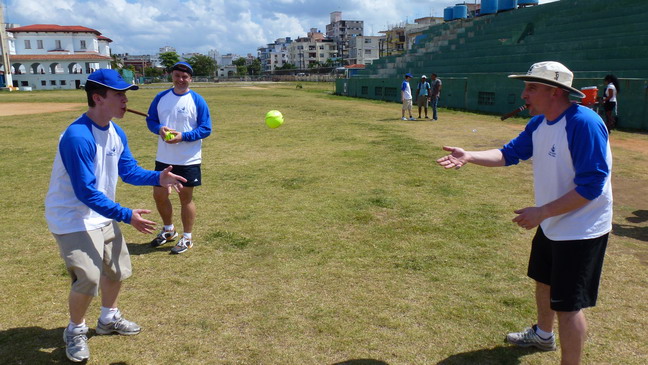 Harry & Rob warming up. Mario watching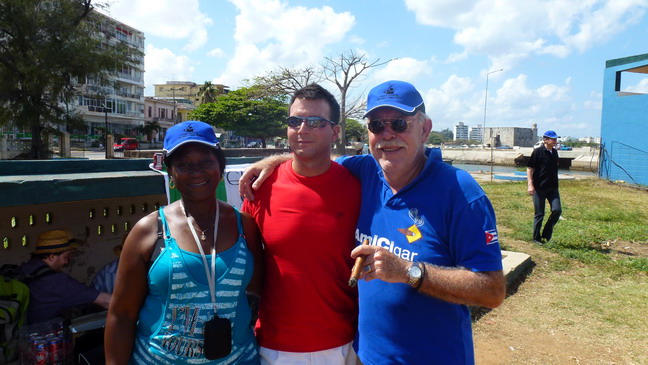 With Berta & Alex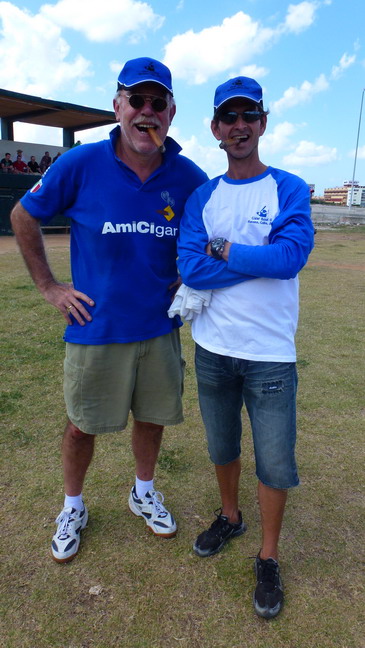 Gracias Jose !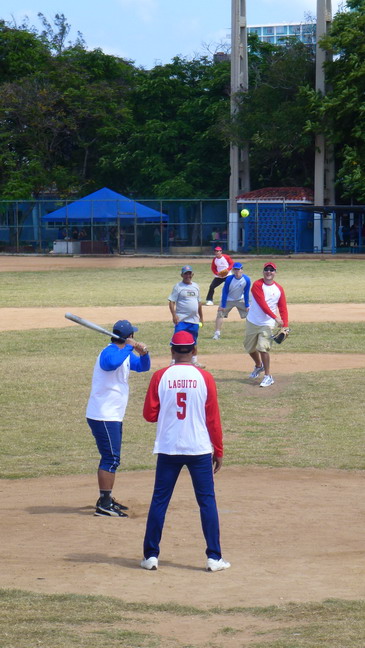 Hamlet throwing, Armando hitting, Arnaldo catching … ???
Rob having a running smoke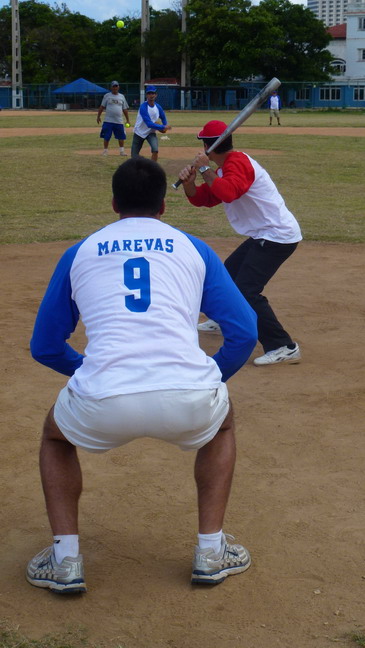 Punch Joe throwing, Alex catching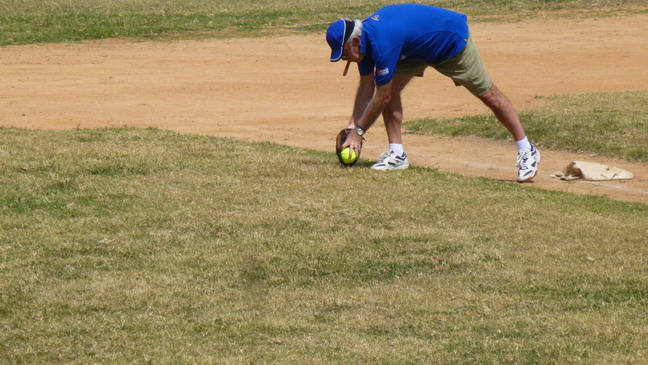 Easy grabbing for me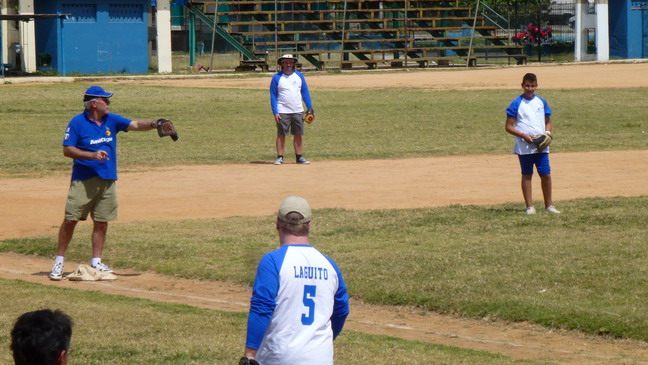 Here, there, anywhere ??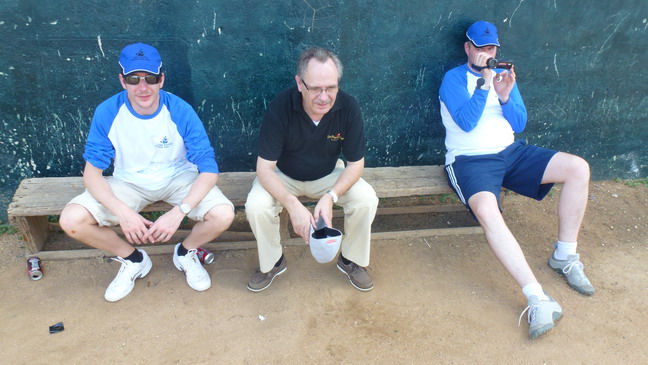 Taking a break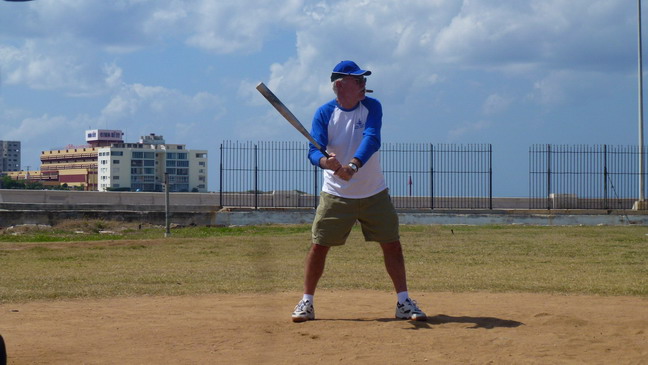 Nino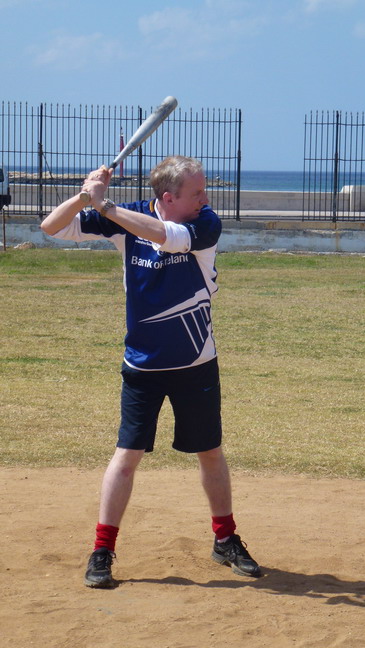 Stuart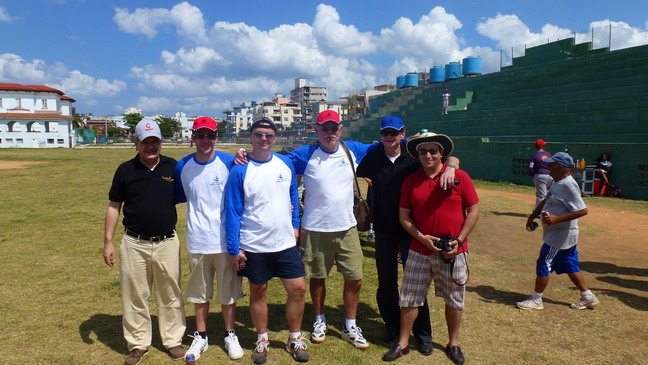 The Swiss-Austrian-German-Lebanese group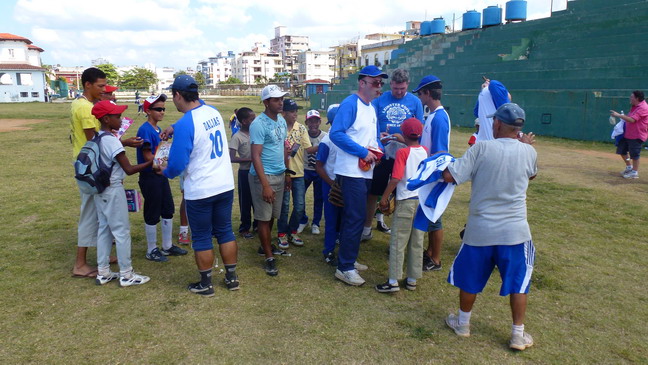 Happy kids after the match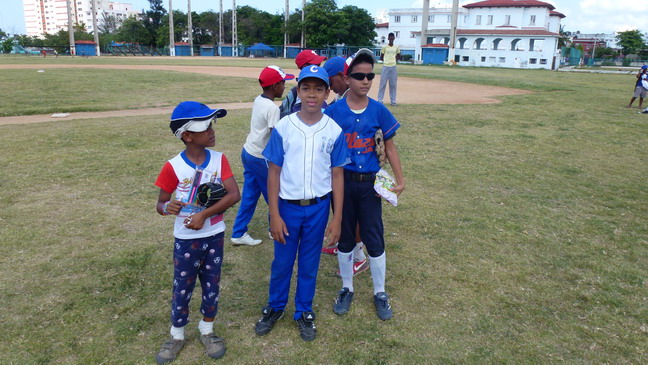 Happy kids after the match
Arnaldo & Son
Lunch at El Aljibe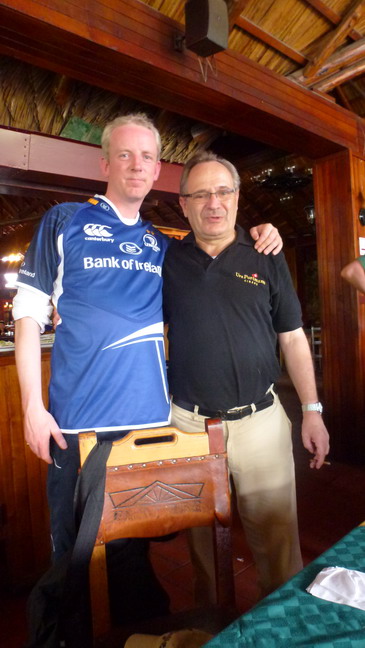 Stuart & Urs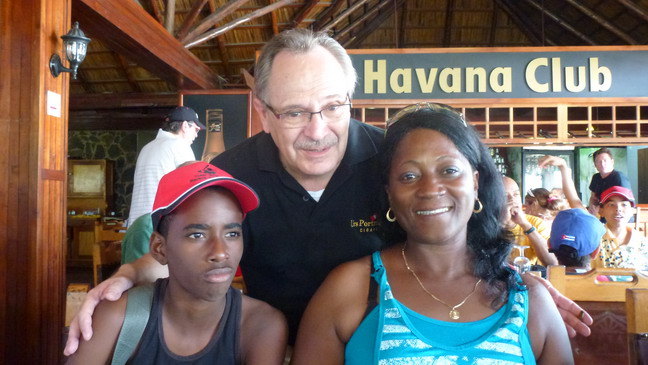 Lunch at El Aljibe – Urs & Berta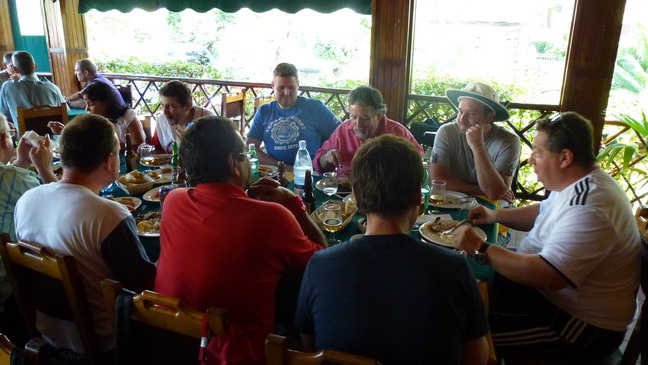 Lunch at El Aljibe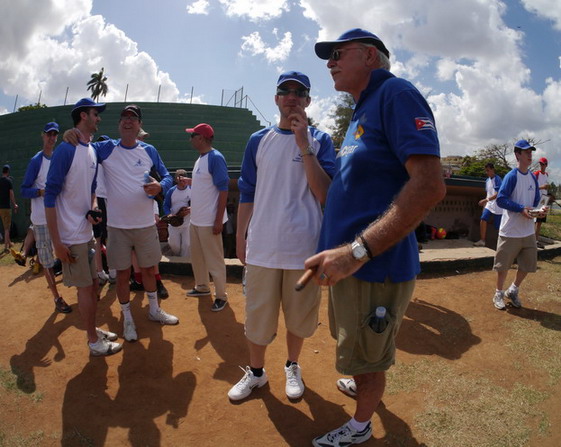 The blue team – Foto : Hans Weiss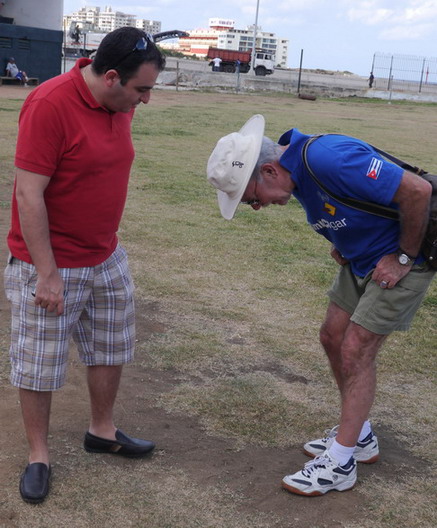 Rabih checks my knees – Foto : Hans Weiss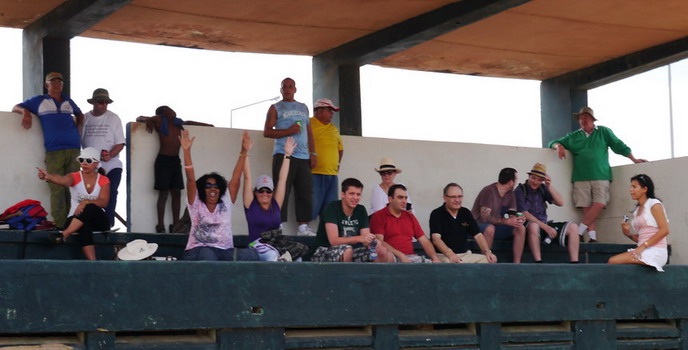 Cheerleaders – Foto : Hans Weiss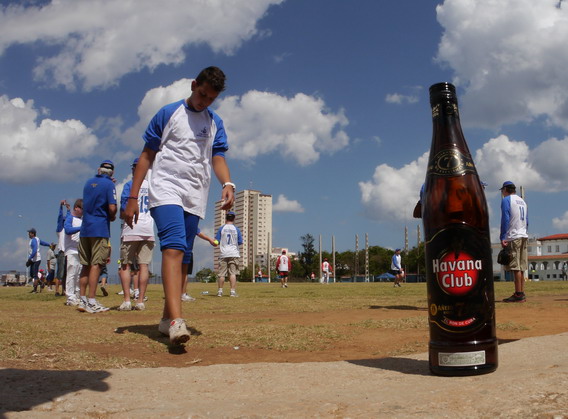 The pitch – Foto : Hans Weiss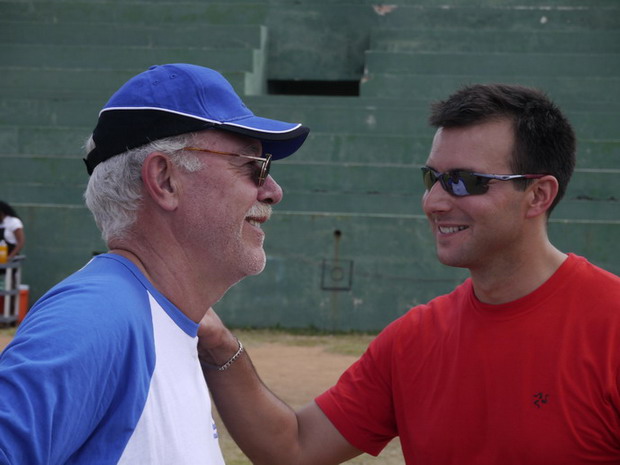 With Alex – Foto : Hans Weiss
Having fun and beers – Foto : Hans Weiss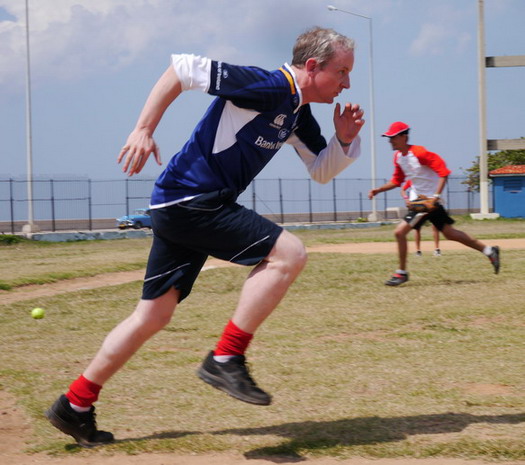 Stuart in action – Foto : Hans Weiss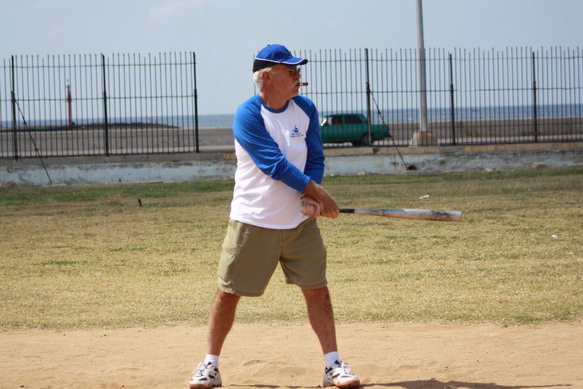 Come on, ball – Foto : Rabih
Hit it ! – Foto : Rabih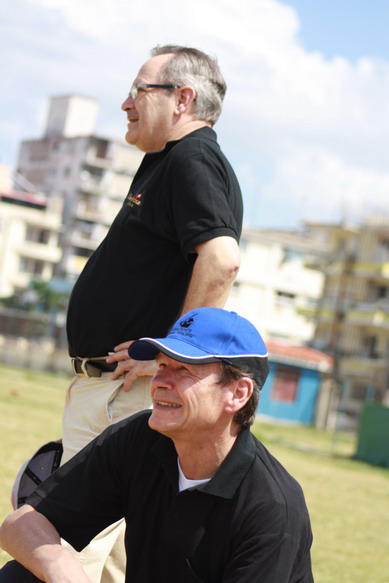 Urs & Hans – Foto : Rabih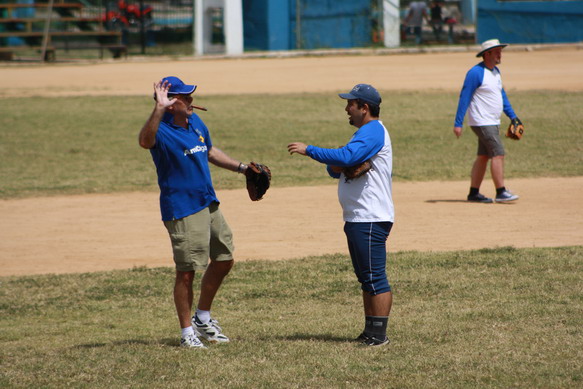 Armando takes over – Foto : Rabih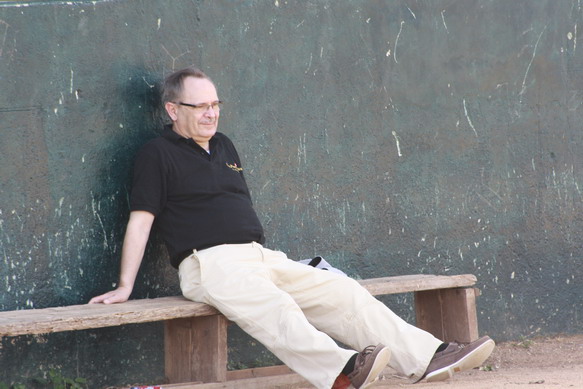 Urs geniesst ! – Foto : Rabih
Copyright 04-2012 © Ninos Flying Cigar