12 Mar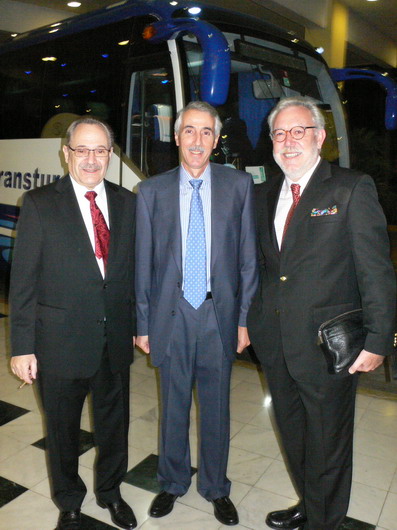 With Sr Buenaventura Jimenez – CEO of Habanos SA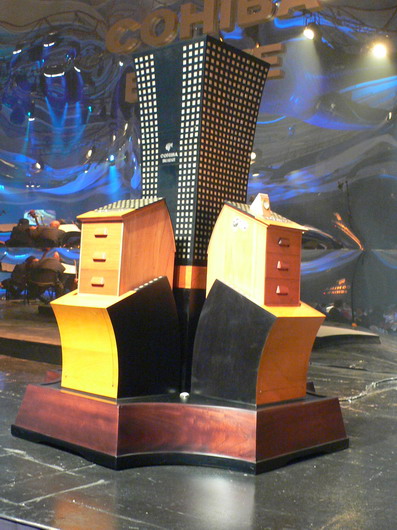 The Cohiba Humidor
Gala Dinner
Courtesy of Mr Urs Portmann, I was invited to attend the Gala dinner with him, his sons and a few good friends.
Being my second Gala dinner so far, my experience is quite limited.
I admit that I preferred last year's Gala for the more lively music & the shows, the ballet dancing, the 2 stages and the esprit it had.
This year we found the music to be kind of "elevator muzak", the show not very inspiring and regarding the informative content, we received more information during the Welcome night than here.
But the quality content, the style, the class is overwhelming.
We had the privilege of a table right next to the auction humidors and enjoyed the interest in them first hand – one of them, the HdM was acquired later at the auction  by Portmann Cigars.
I was very happy to meet Jose Ernesto Aguilera again, the young and extraordinaire artist who has created so many auction centrepieces and had the privilege of being with him on stage as he gave me a tour of his unique Cohiba humidor ( auction price 400.000 € ) that is remotely controlled.
A truly unforgettable experience.
Specially funny was that we shared the table with one of the HSA security chiefs supervising the sec detail taking care of the humidors. Less than 15 minutes after arriving at our table, while touring the hall, greeting friends and examining the humidors, one of the two glass ashtrays had disappeared from it in all the hoopla – he was kind enough to make sure a new was provided and remained on the table.
The Gala dinner is a good opportunity to meet many acquaintances and "long-time-no-see" people.
The food was good, the dessert magnificent, the drinks too, the cigars were more than smokeable and we had a good time – what more can you ask for.
Urs congratulated his namesake on winning the award and the German and Swiss participants celebrated frenetically.
As always, the Bucaneros, Añejos and the gossip at the Lobby Bar after the Gala was the most interesting part of it all.
Nino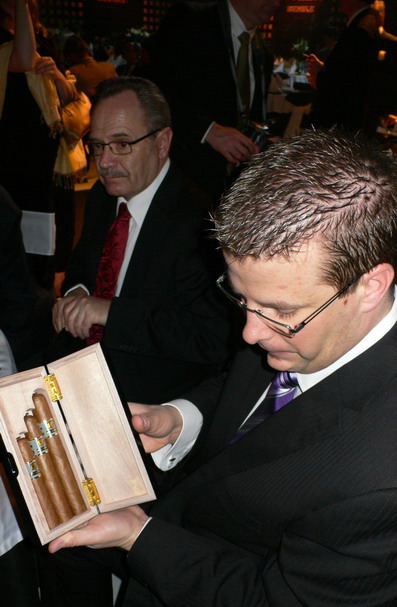 Thomas Portmann & the BHK gift box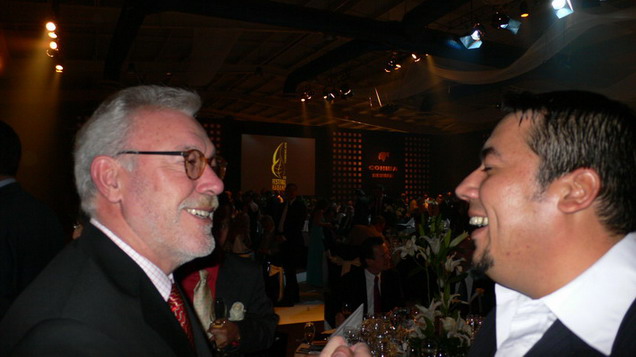 Happy to meet Jose Ernesto Aguilera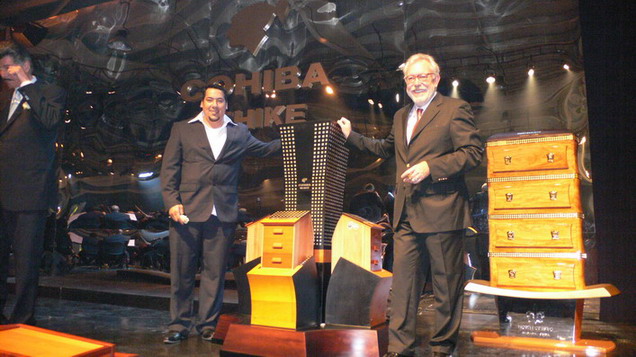 On stage with Jose Ernesto Aguilera & his art
Jimmy Ng & the Portmann's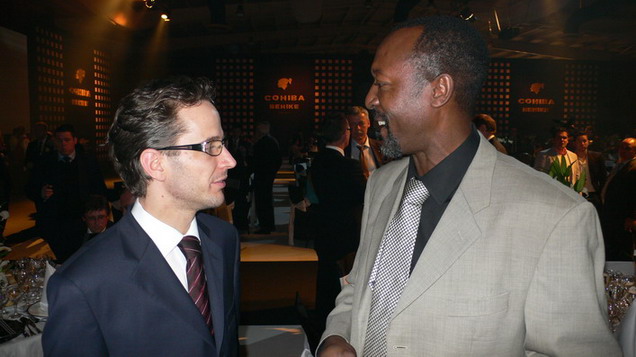 Marc & former Germany representative Dr Jorge Hernandez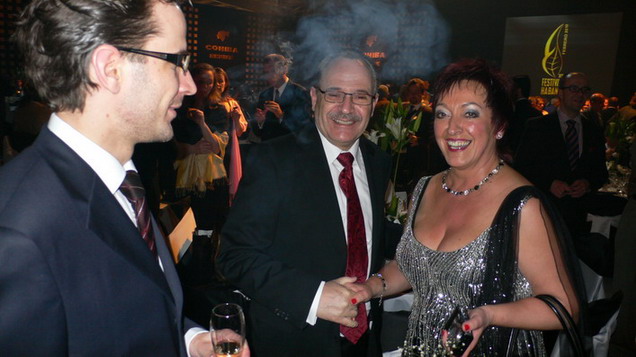 Christine Klever, Nürnberg & the Portmann's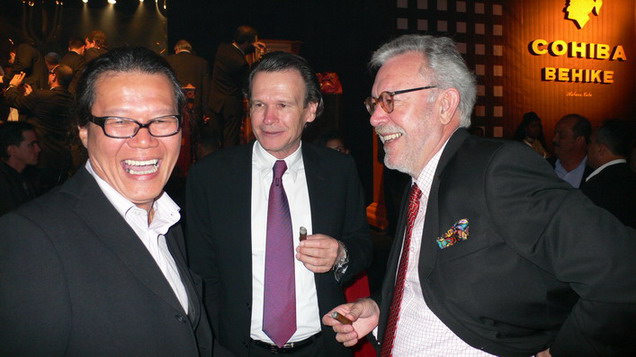 A happy Jimmy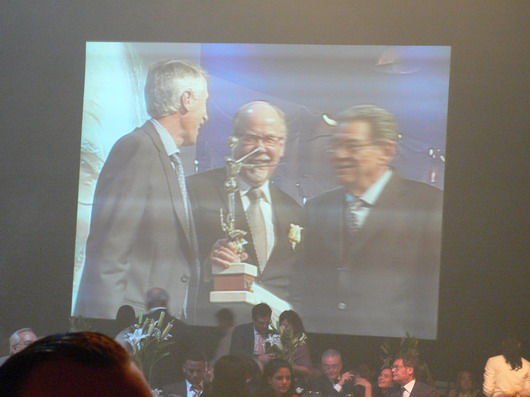 Urs Tanner receiving the Habano Man of the Year award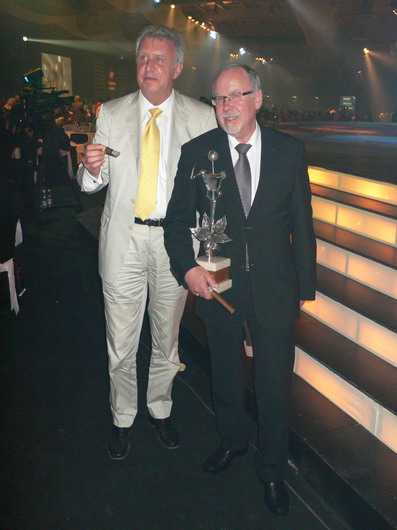 Dr Herzog, Berlin & Urs Tanner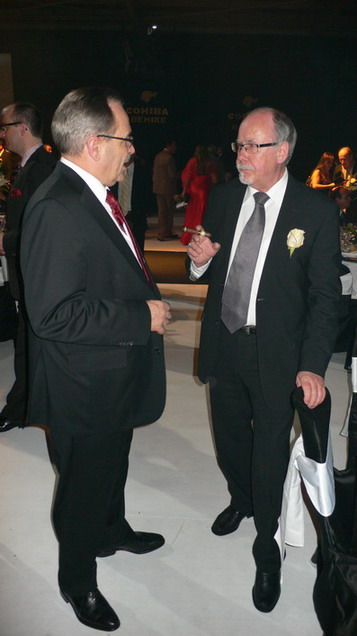 Urs congratulating Urs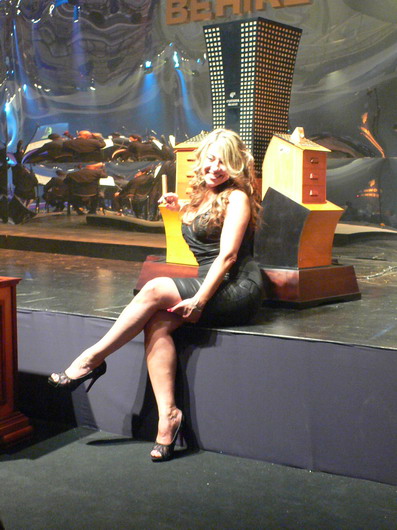 Modeling at the Gala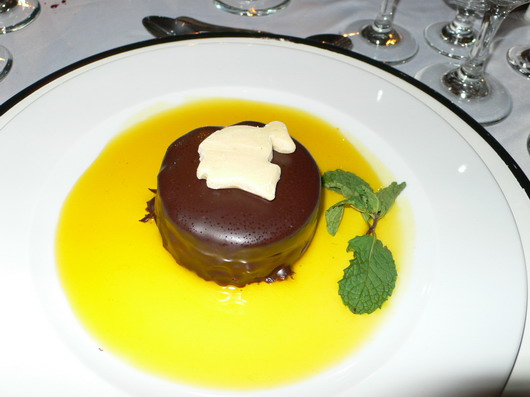 Yummy Cohiba Dessert
Copyright 03-2010 © Ninos Flying Cigar

.