11 Mar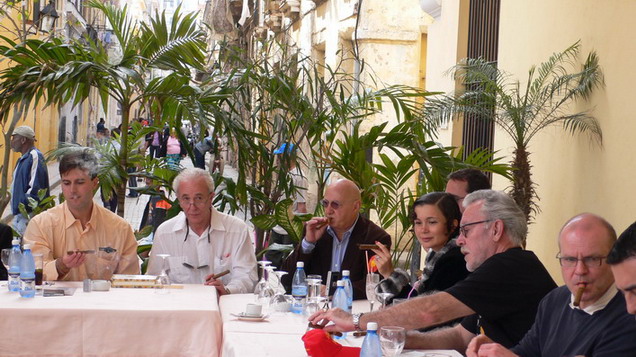 Part of the great tasting panel – Alex, Simon, Valerio, Olga, Colin, Ralf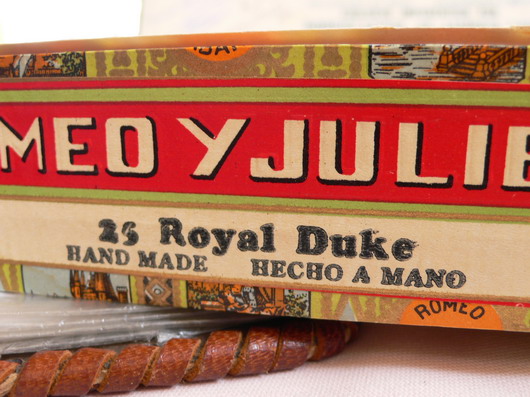 Very early 60's RyJ Royal Duke – courtesy of Alex Iapichino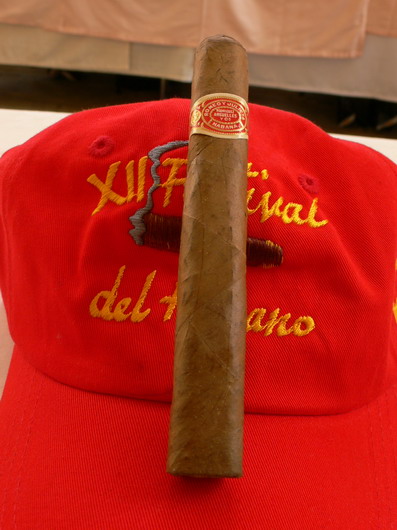 RyJ Royal Duke
RyJ Royal Duke Tasting courtesy of Alex Iapichino
A tradition by now – the private tasting organized in La Habana by Alex Iapichino.
He is the organizer of the first private vertical tasting at El Laguito 3 years ago, the vertical tasting at Partagas last year ( see my reports ) and he managed to organize an exclusive tasting of a box of his finest vintage cigars in a fantastic venue in La Habana Vieja this year.
It was a privilege to attend this tasting – plus a great joy to meet such a distinguished array of fine connoisseurs again. Tom and I attended by invitation and Ralf was accepted as our guest.
The venue, after our previous locations at Partagas & El Laguito was no less splendid – the "San Angel" Restaurant overlooking the Plaza Vieja, one of Old Havana's loveliest squares.
All in all almost 25 people turned up for this tasting with us arriving late from the El Laguito visit.
Would have hated to miss such beautiful ladies as Olga, Deborah Zulueta, Odalis, Gina …….
Or guys like Simon Chase, Valerio Cornale, Salvatore Parisi, Jimmy Ng, Lic Luis Sorinas, Colin, etc.
The round-up was a who's-who of the cigar world.
We tasted a box of privately held very early 60's RyJ Royal Duke, a Petit Corona.
The box was imported to the UK by Robert Lewis from London as can be seen from the pictures.
A most impressive and beautiful cigar that demanded full attention and rewarded the smoker with a wonderful experience.
Plenty of life and "juices" left in this cigar, smoking perfectly from the start, acquiring a very refined, tea like aroma later and not stopping to amaze us with flavours throughout from start to finish.
My friend Jimmy Ng was one of the most enthusiastic about the cigar, describing it as a "symphony", a cigar that was "talking" to him and how we were "perfuming" the air of La Habana with it. Poetic words from a very sober and rational Singaporean. Impressive.
A personal highlight for me in the Havana week – a great tasting and a great time spent with good people.
Thank you Alex for organizing this fantastic event.

Nino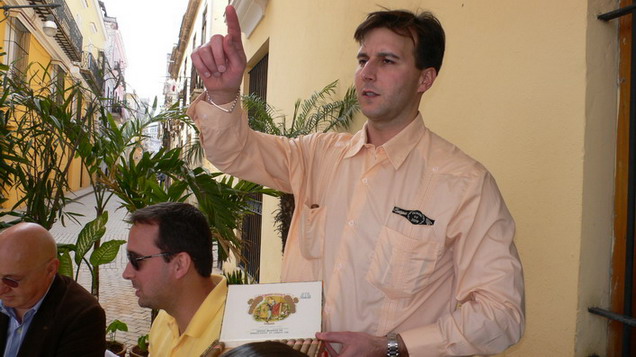 Alex passing the cigars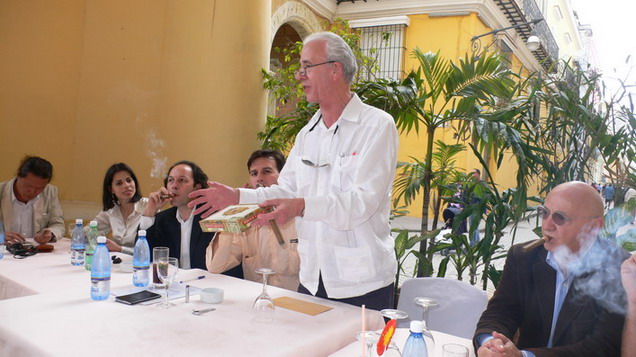 Simon giving information on the box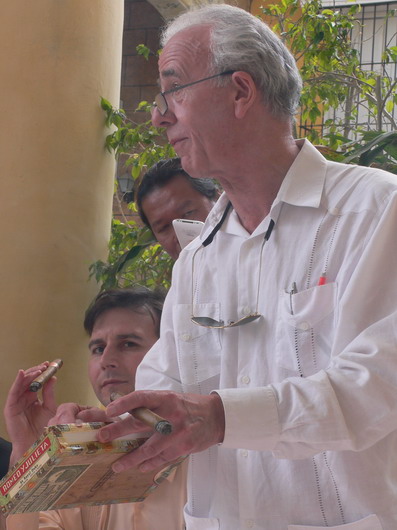 Simon explaining the box to the panel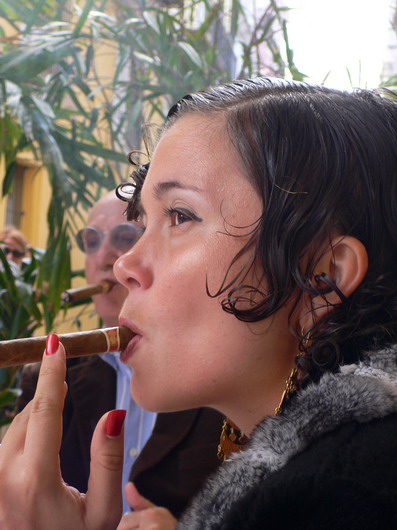 Olga – Class & Style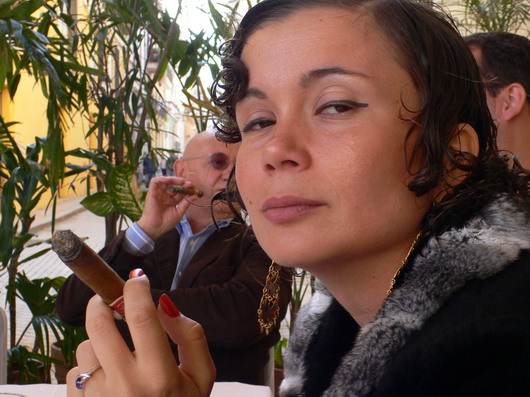 Here's loking at you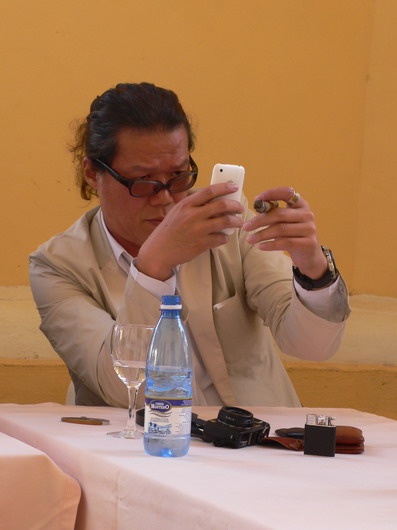 Jimmy Ng – Poetic words from him on the cigar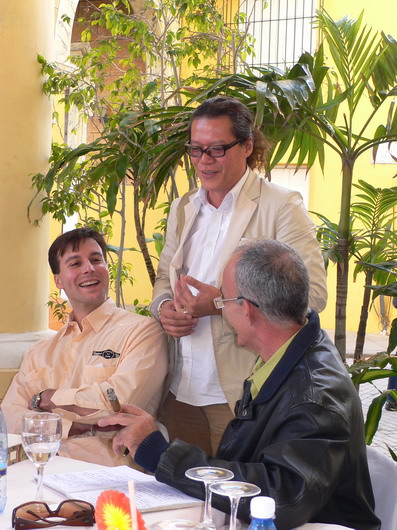 Alex, Jimmy Ng & Dr Luis Sorinas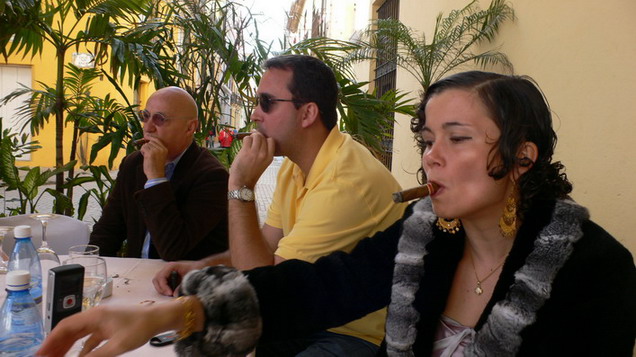 Olga, Colin & Valerio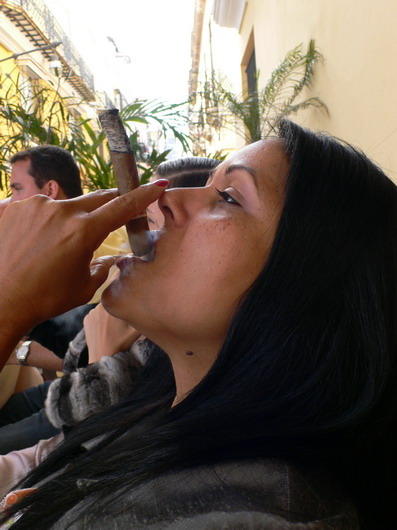 Beauty & Elegance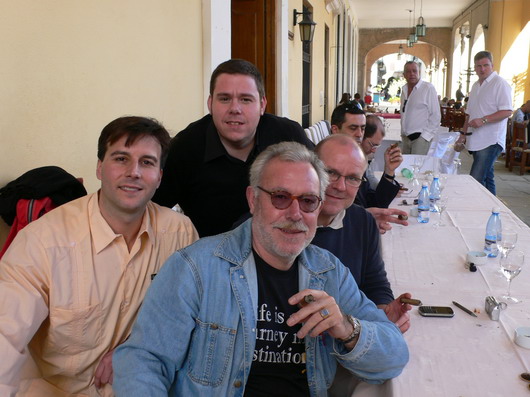 Alex with Tom & Ralf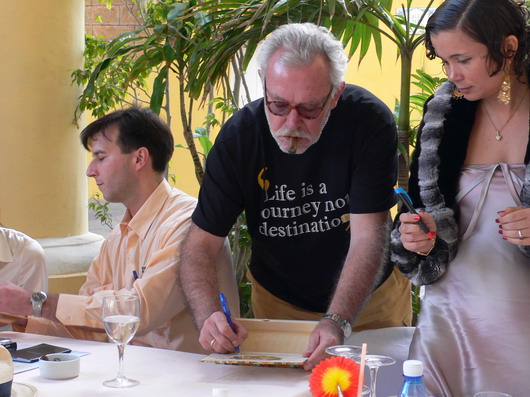 Signing the box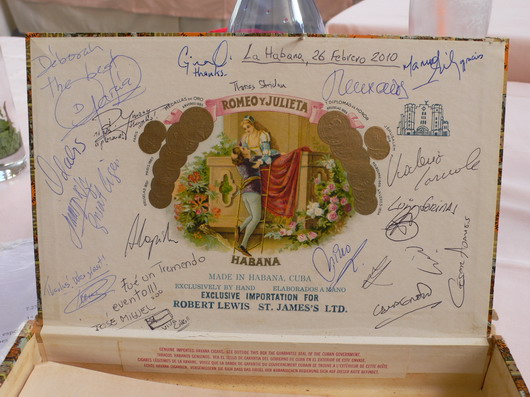 Souvenir for Alex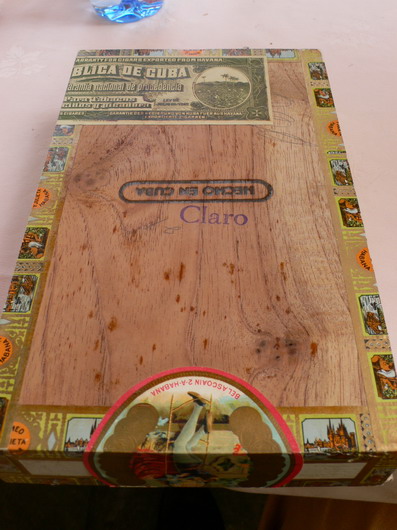 RyJ Royal Dukes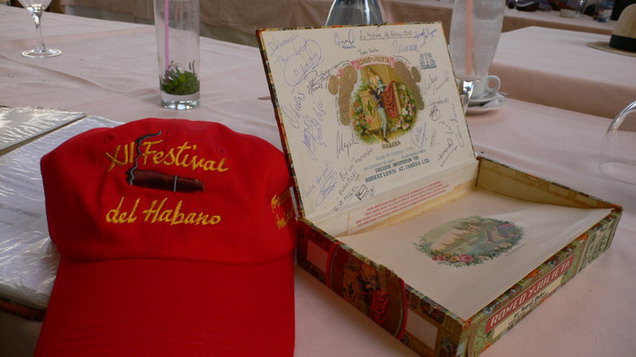 Tremendous tasting – great box
Copyright 03-2010 © Ninos Flying Cigar