8 Mar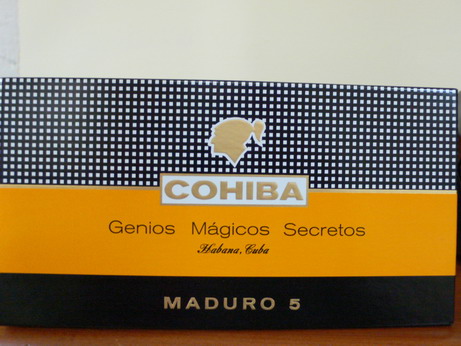 Maduro 5 – Foto Nino
Alle Fotos / All pictures Copyright @ Nino's Flying Cigar
Am 26.02.2007 bekamen wir eine Einladung zur Besichtigung von El Laguito und Eröffnung des Club Amistad Cuba-Suiza der Schweizer Fachhändler.
Hier hatten wir Gelegenheit die neue Cohiba Maduro 5 Linie zu rauchen und in der Produktion zu sehen.
Bis zum Eintreffen der Zigarren hier einige Fotos –
Viel Spass Nino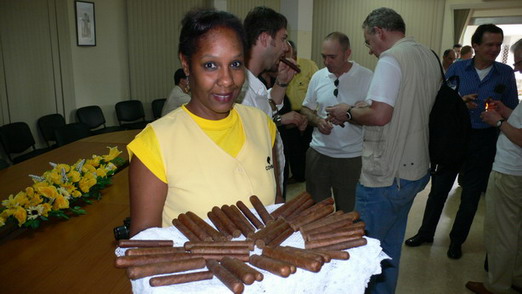 Maduro 5 Line – Foto Nino
On Febr. 26, 2007, we were invited to a visit of the El Laguito Factory and the Opening of the Club Amistad Cuba-Suiza of the Swiss Cigar Retailers.
Here we had the opportunity to smoke the new Cohiba Maduro 5 Line and to observe their production.
Enjoy the  pictures until the cigars hit the shelves  –
Nino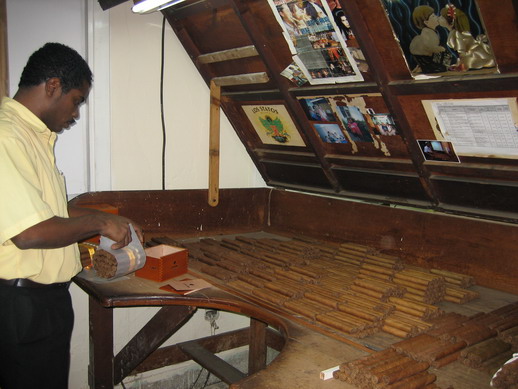 Farbauswahl / Choosing the colours Colour –  Foto "Tyremountain"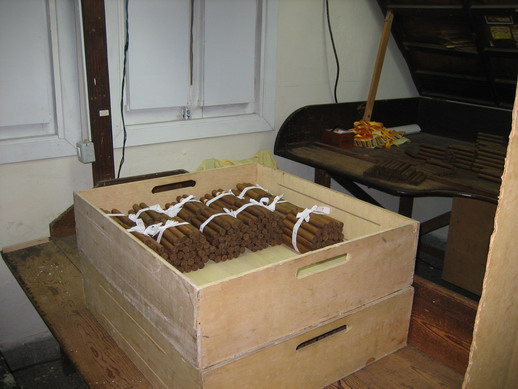 Cohiba Maduro 5 – Foto "Tyremountain"
Cohiba Maduro 5 – Foto "Tyremountain"
Cohiba Maduro 5 – Foto "Tyremountain"
Cohiba Maduro 5 – Foto "Tyremountain"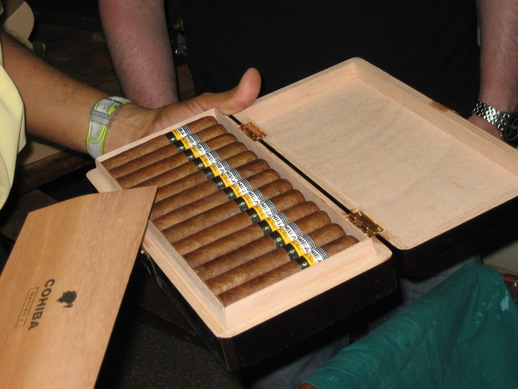 Cohiba Maduro 5 – Foto "Tyremountain"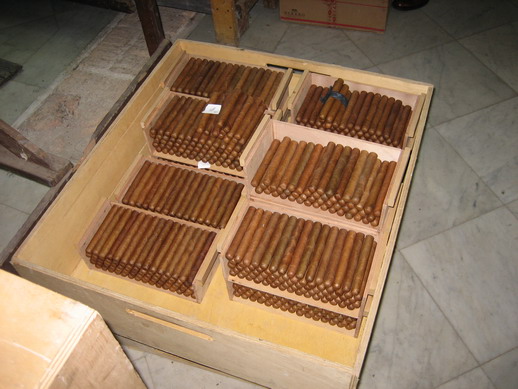 Cohiba Maduro 5 – Foto "Tyremountain"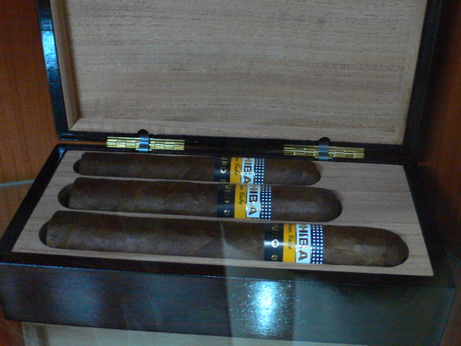 Cohiba Maduro 5 – Foto Nino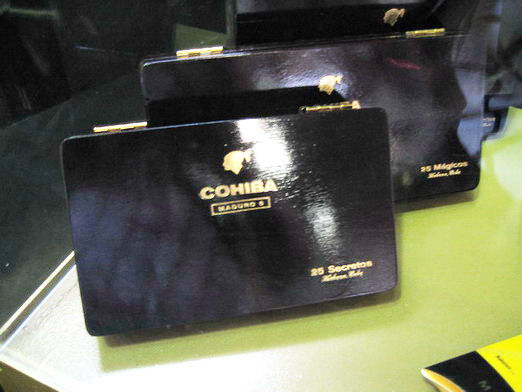 Cohiba Maduro 25 Box – Fotos Thomas "Barca"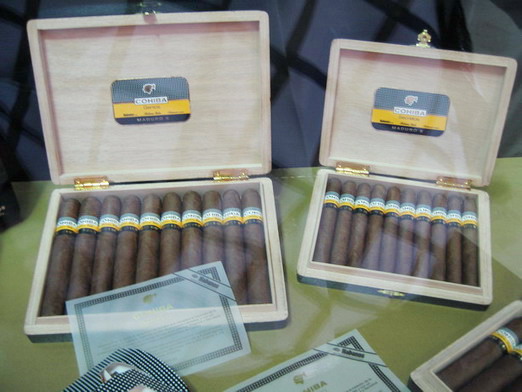 Cohiba Maduro 10 Box – Foto Thomas "Barca"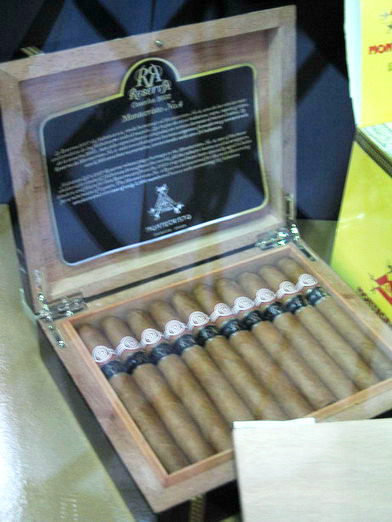 Montecristo News – Foto Thomas "Barca"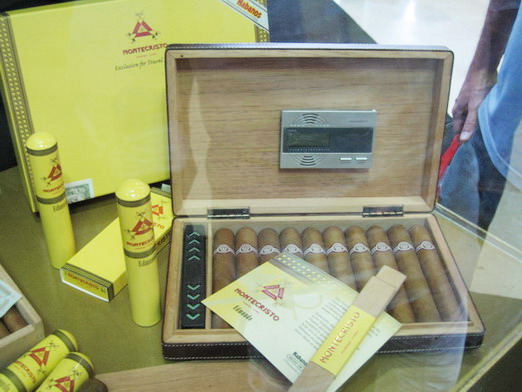 Montecristo Travel Humidor – Foto Thomas "Barca"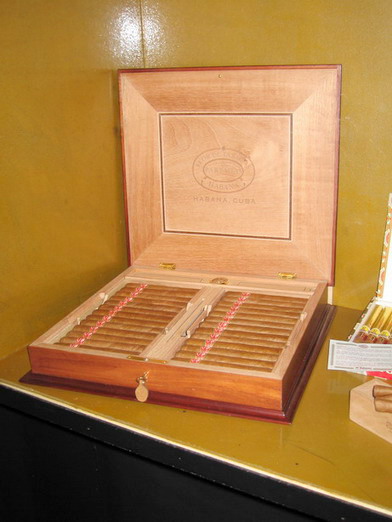 Partagas News – Foto : Thomas "Barca"
Copyright 03-2006 © Ninos Flying Cigar