12 Nov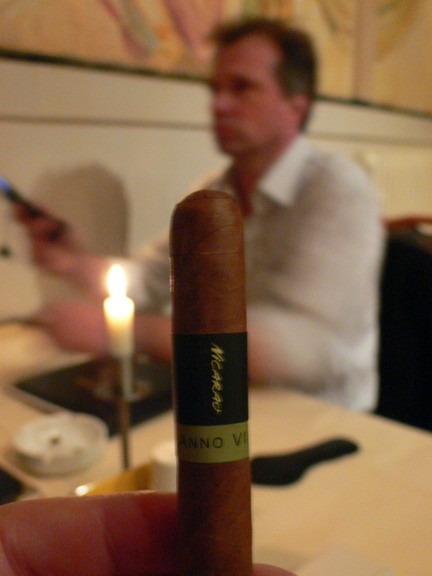 Thorsten & Nicarao Gordito at Massimo's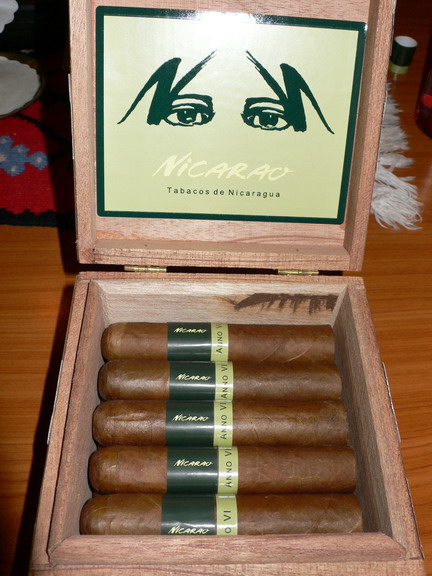 Nicarao Gorditos
Cigars By Didier Houvenaghel with Thorsten Wolfertz
Nov. 2010
Always a pleasure to meet up with Thorsten Wolfertz, especially in a small circle like we did at Massimo's for dinner and a few cigars.
Thorsten was scheduled to meet with a larger group of cigar aficionados the day after in Alzey and chose to spend the night in the village where we met for a leisurely smoke with Gottfried and Gabriel.
It was interesting as we smoked cigars produced by Didier Houvenaghel, a very knowledgeable Belgian agricultural engineer, specialized in black tobacco who studied at Pinar del Rio University in Cuba. The deep interest in cigars led him to found his own brand of cigars in Nicaragua.
See this highly interesting video of Didier introducing his book "The Cigar – From Soil to Soul" :
www.youtube.com/watch?v=6xSqksTiMkU
and also :
www.cigarworldlounge.de/public/index.php?id=9&tx_ttnews%5Btt_news%5D=52&tx_ttnews%5BbackPid%5D=23&cHash=e9217b96d90cac31f73425984bc20bdd
And Thorsten imports these cigars to Germany.
We started with a Gordito ( a small Robusto ), named Anno VI, that was perfect, strong bodied and a powerhouse.
After dinner we proceeded to smoke a Especial, a more creamier, subtle and aromatic larger vitola made from Cuban seed tobacco. Excellent cigar.
The tobaccos used for these cigars are Criollo 99 and Corojo 98 and are aged from 1,5/2,5 years on the Gordito to 2,5/5 years on the Especial, passing 2 fermentation processes.
The producer has a place in my cigar library as he has written, assisted by two Professors from PdR University, a very comprehensive book on tobacco cultivation and cigar production titled "The Cigar – From soil to soul" which I consider to be a fantastic guide to the in-depth understanding of our passion.
Highly recommended reading, the ISBN number is : 978-2-9600798-0-7 and it's in English.
It was a very informative evening with Thorsten explaining the Nicaraguan side of cigar production and his close relation to Nestor Plasencia, a great name in the industry.
From there we took off on cigar related developments both overseas and at home, from the set-back to Nürnberg's LCDH due to new smoking bans in Bavaria to the planned opening of a new LCDH in northern Germany that seems to drag on.
Next day we met again in Alzey at a Greek restaurant in a larger group, organized by Jörg Walter, a local tobacconist, to hear a chat by Thorsten and sample the cigars again along with an expert talk about cutters, blades, scissors and the details on how to best cut or punch your cigar.
Also offered by Thorsten were Cain F straight Ligero cigars and Oliva Serie V ( Double Toro ) with a Habano 2000 wrapper and double Ligero filler.
Oliva produces 15 mio cigars per year and has a warehouse containing 90 mio cigars.
All in all a very interesting 2 nights with Thorsten – always a welcome guest here in the village.
Nino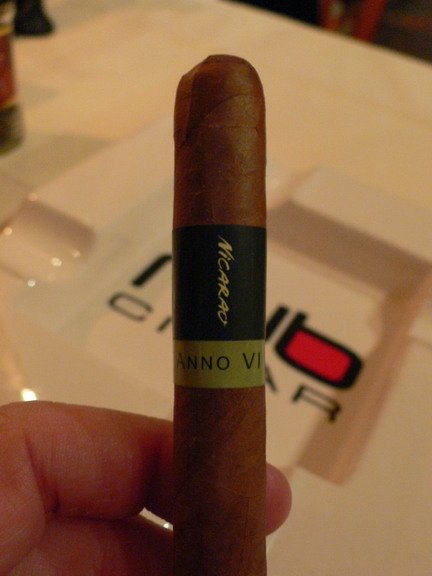 Nicarao Gordito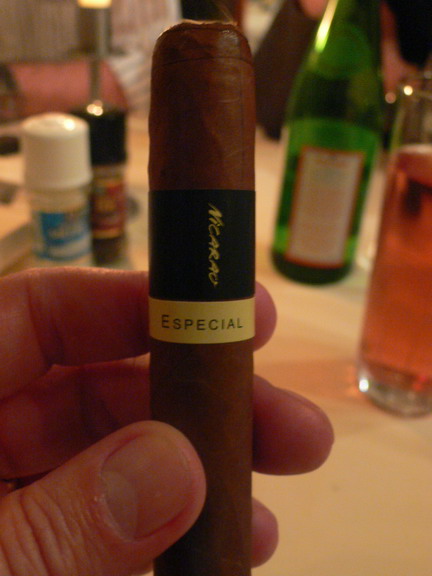 Nicarao Especial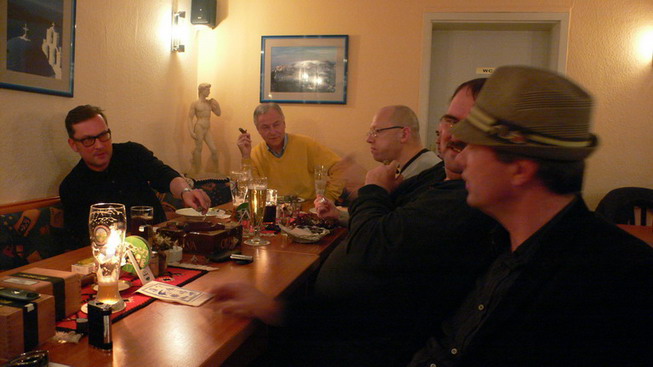 Alzey event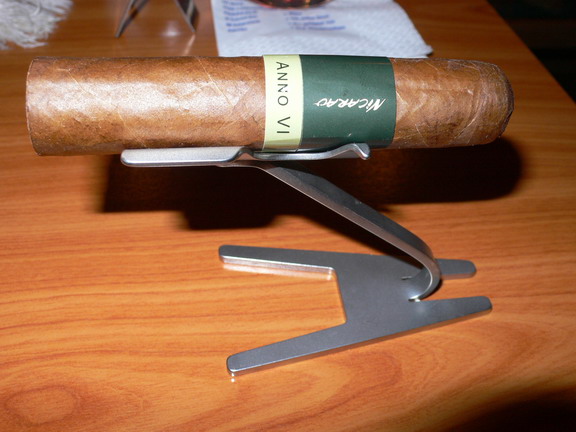 Nicarao Gordito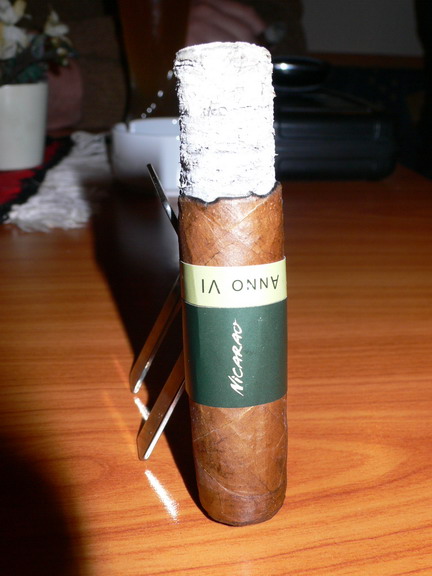 Nicarao Gordito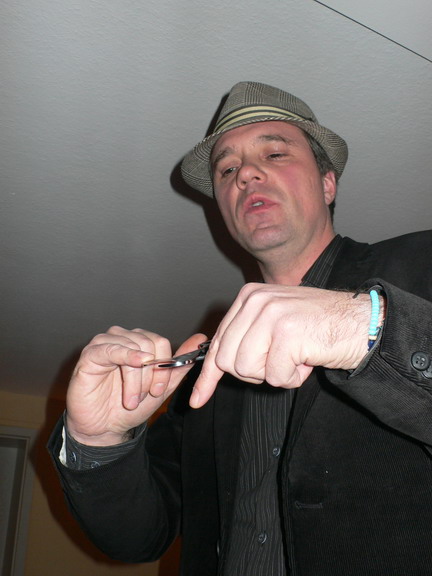 Thorsten on Blades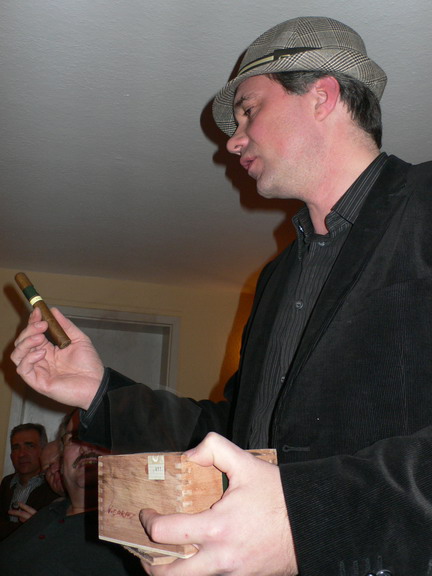 Thorsten & Nicarao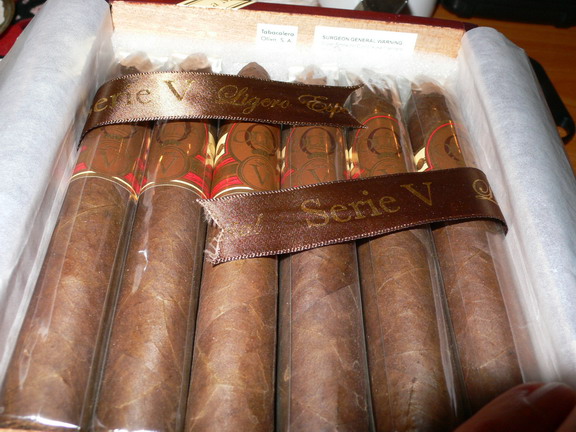 Oliva Serie V
Cain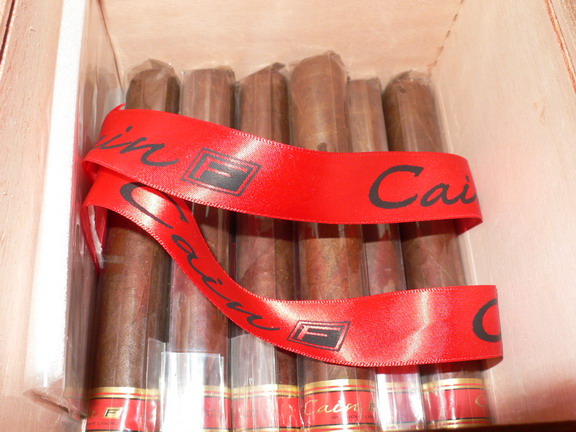 Cain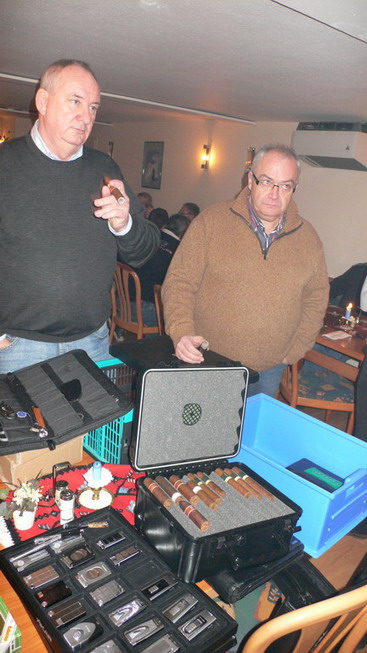 Selection of accesoires
Copyright 11-2010 © Ninos Flying Cigar