20 Nov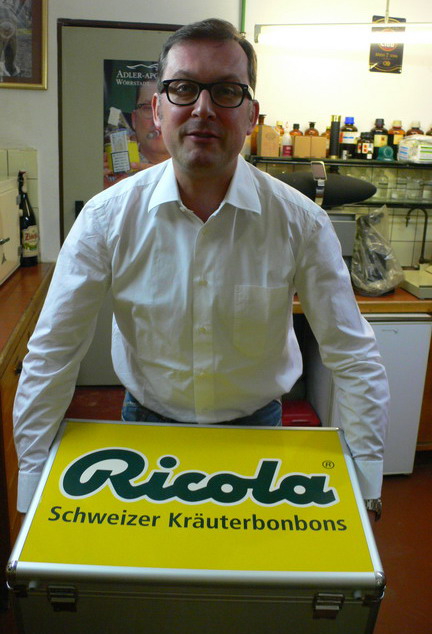 Lekkerlis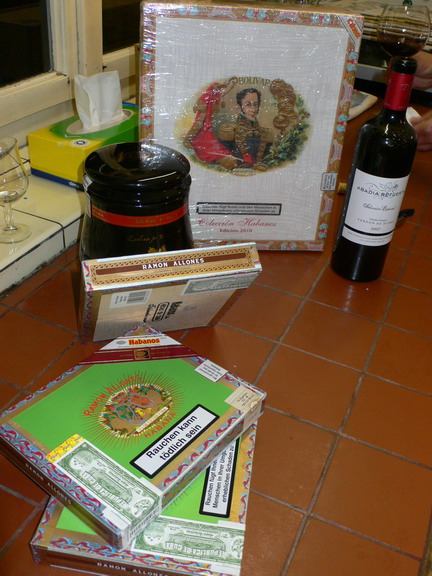 New Arrivals
Nov. 2010
Stuff newly arrived that fits well into this Flying Cigar site.
Some attractive cigar porn – A Partagas Jar, several Ramon Allones Superiores boxes and the new Bolivar 2010 book.
And some very interesting Air Force memorabilia books.
Along came a sampler of H&F 1999 vintage Bolivar Immensas and some Robustos as added bonus – we fired up the Bolivar right away to South African Red.
It was excellent all the way, perfectly constructed, creamy, a bit on that dry side I prefer, stunning cigar.
A quiet & pleasant evening in the village with Andreas.
Next day we celebrated Gabriel's 50-th birthday at the pharmacy cigar meeting and presented him with a fine leather jacket to better drive his new Alfa Romeo roadster.
Fine gathering of smokers from everywhere as always, Ralf bringing a cabinet of SLR A and Astrid a bottle of ….. Norwegian Cognac !
It's off to Asia now and some beach time.
Nino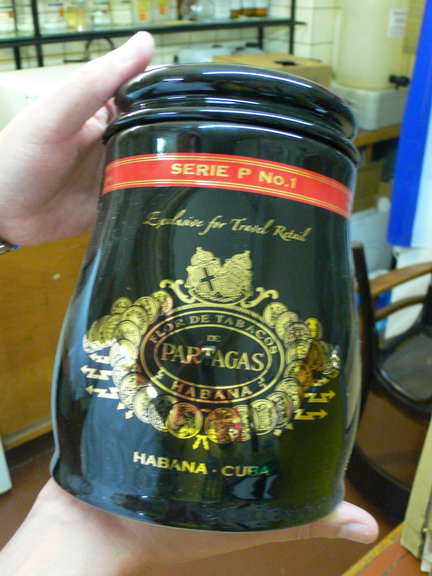 P1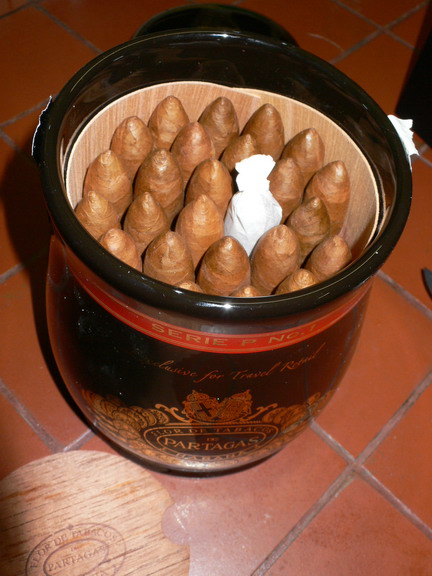 P1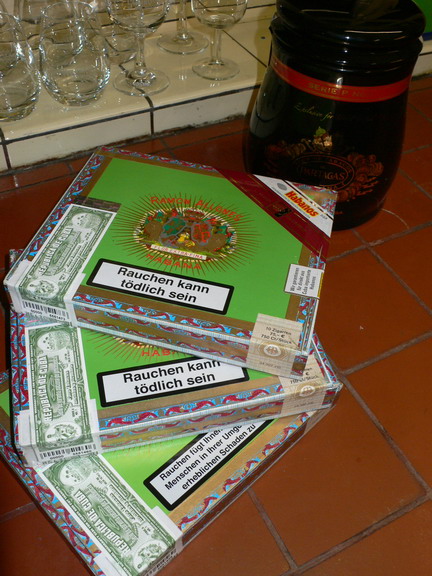 RA Superiores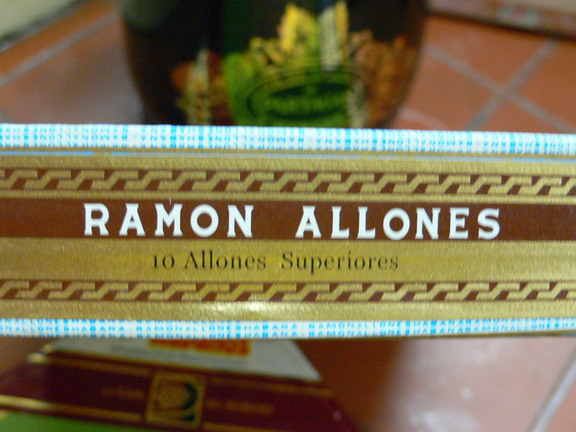 RA Superiores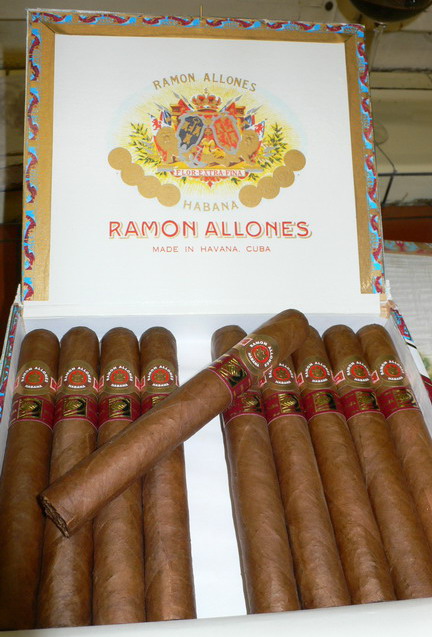 RA Superiores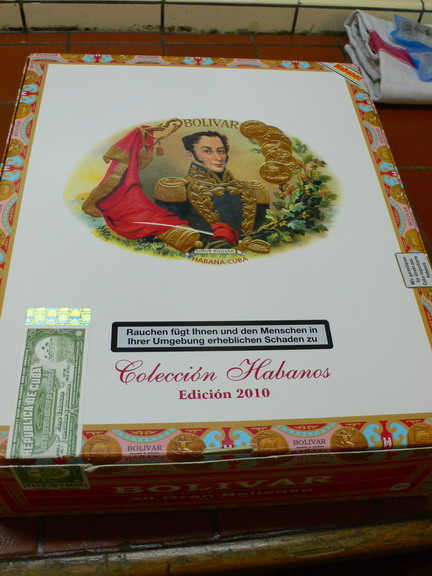 Bolivar Book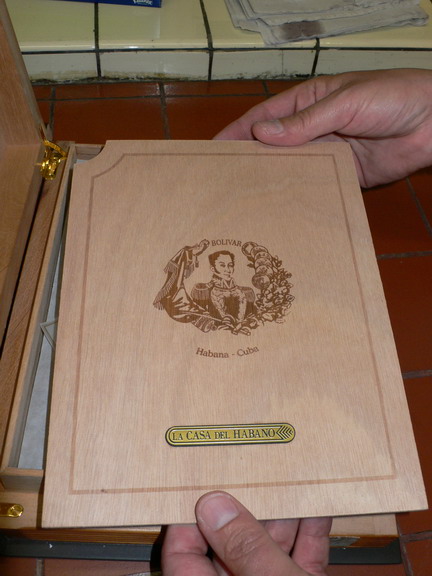 Bolivar Book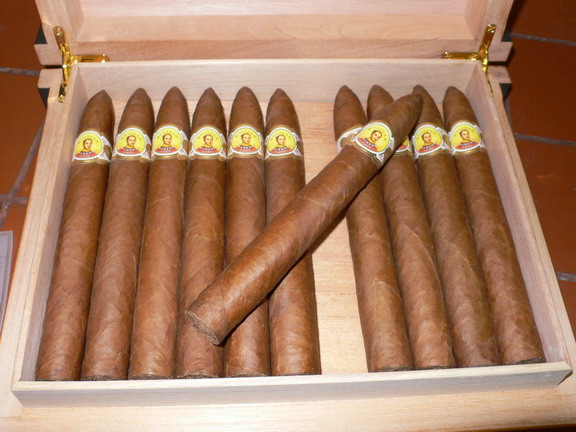 Bolivar Book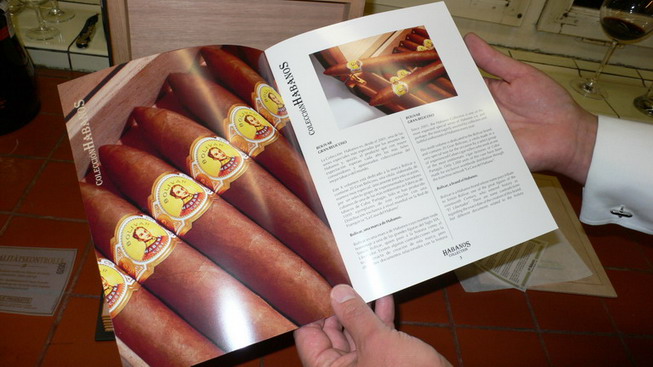 Bolivar Book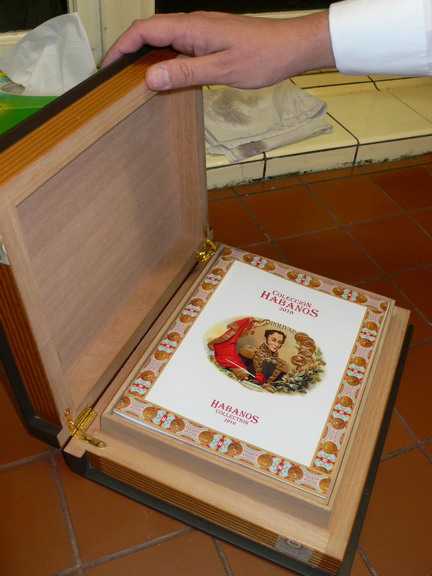 Bolivar Book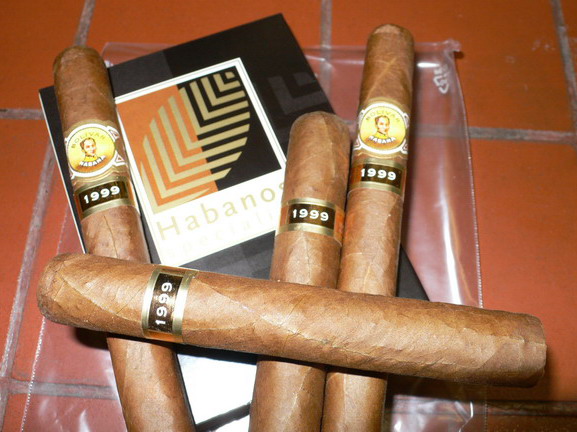 H&F 1999 vintage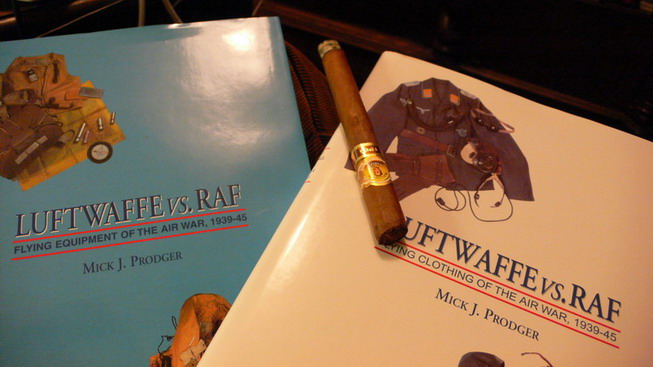 Books
Books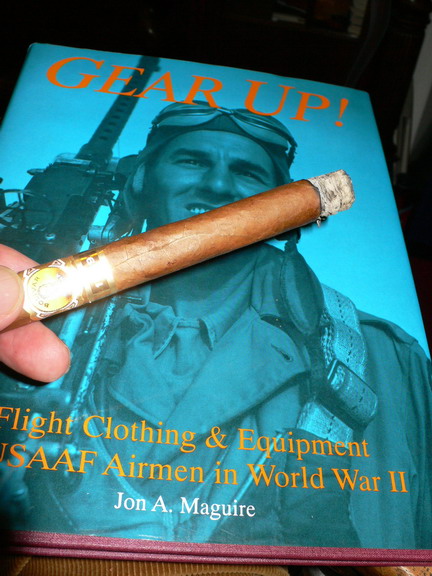 Books
Happy B'day Gabriel !!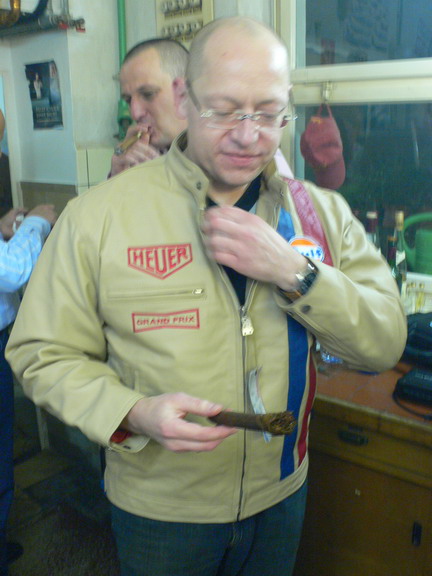 Happy Gabriel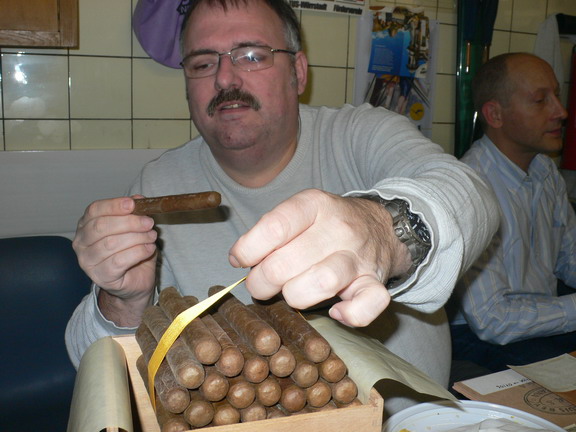 Happy Christoph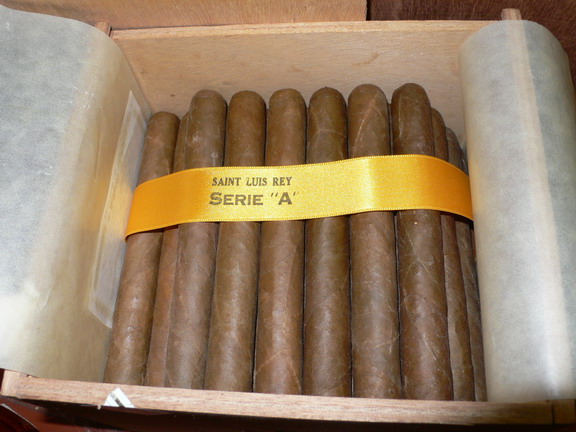 SLR A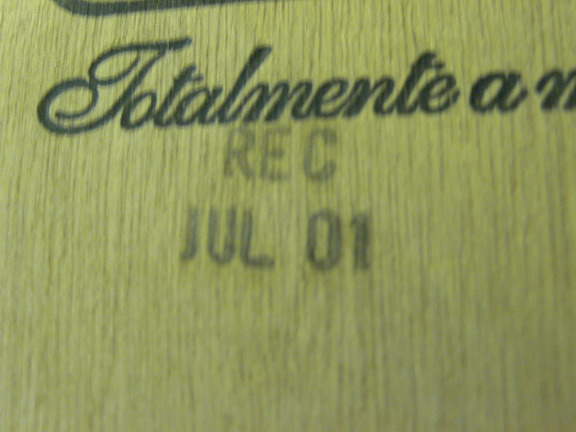 SLR A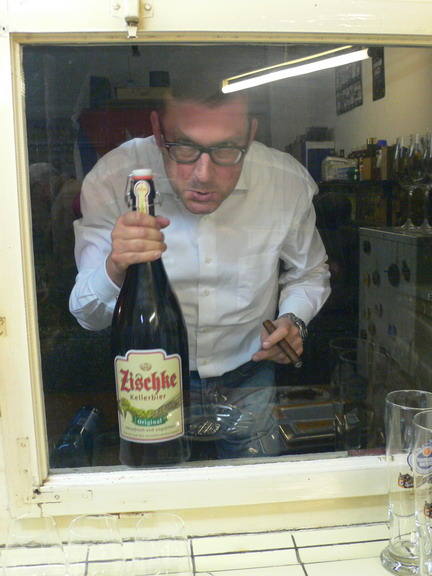 Zischke Kellerbier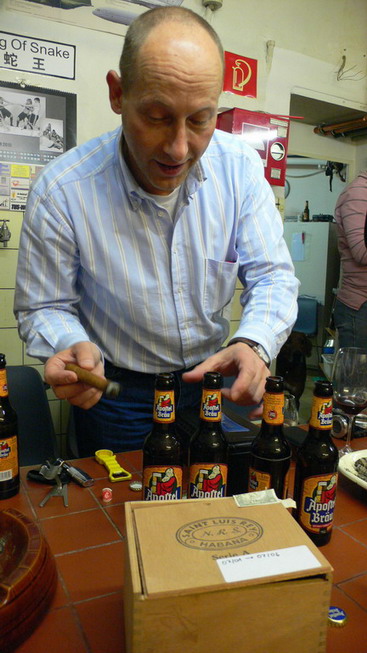 Apostel Bernhard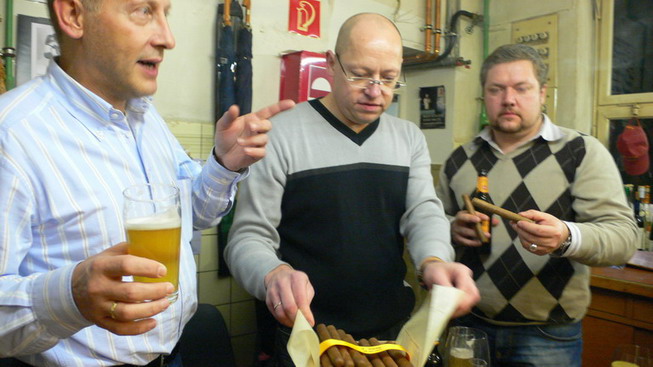 Brew & Cigars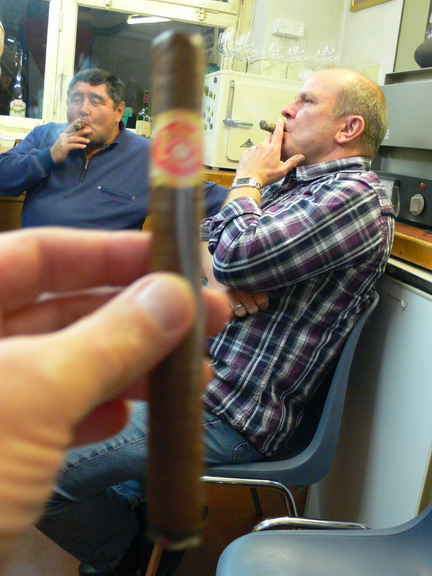 Punch Churchill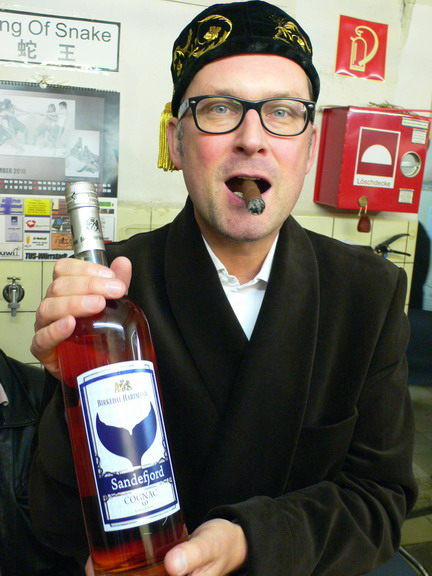 Sandefjord Cognac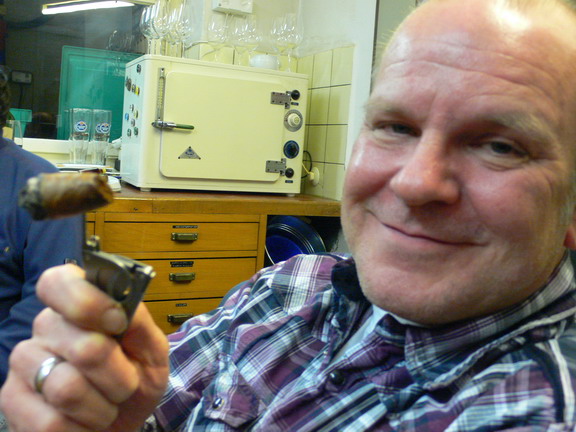 Ralf "The Nub"
Copyright 11-2010 © Ninos Flying Cigar