25 Aug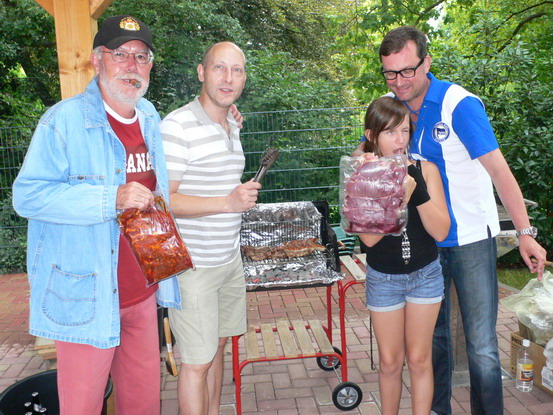 Getting the BBQ started
August 2010
Last Sunday, after bidding farewell to all fellow smokers attending the Big Pharmacy Smoke week-end, we decided to have a cosy and intimate bbq dinner for ourselves.
Bernhard and Silvia invited us and we enjoyed a good evening of fun, good food, good Robaina Padrinos and a fine drop of Cardhu 12 yr old Malt.
The lamb chops were specially tasty after receiving a dose of Partagas nub flavour.
Nothing beats the local flavour.
Nino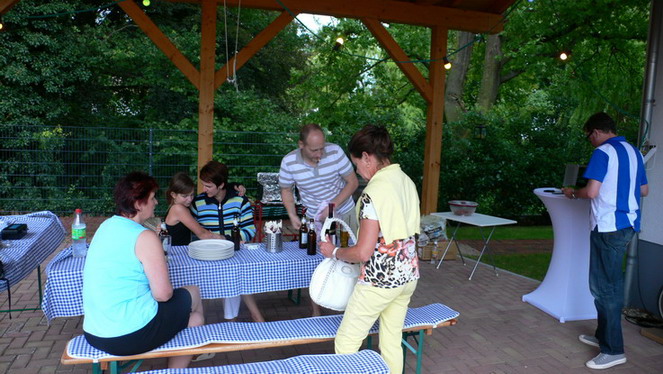 Bernhard's jungle view garden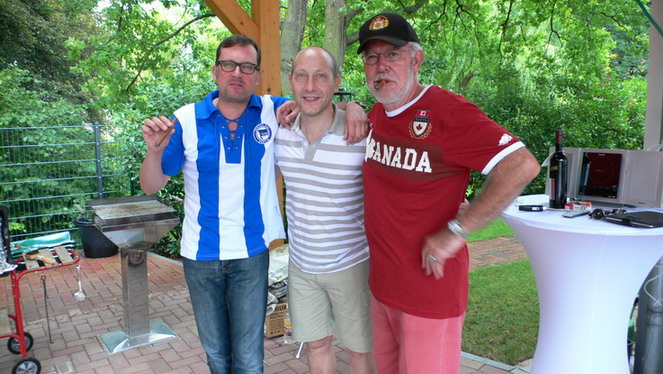 Pre-dinner cigar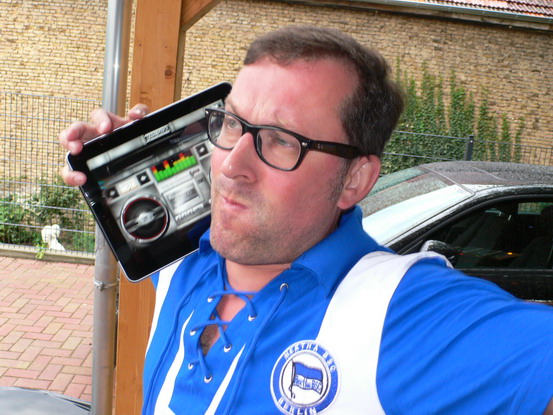 Andreas & his ghetto IPad blaster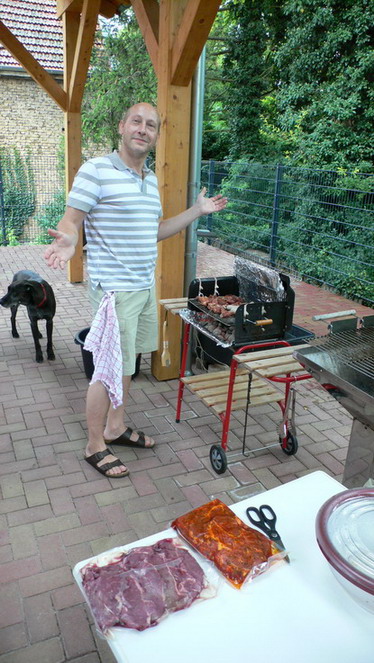 Voila, le chef du grill ( supervised by Lotte )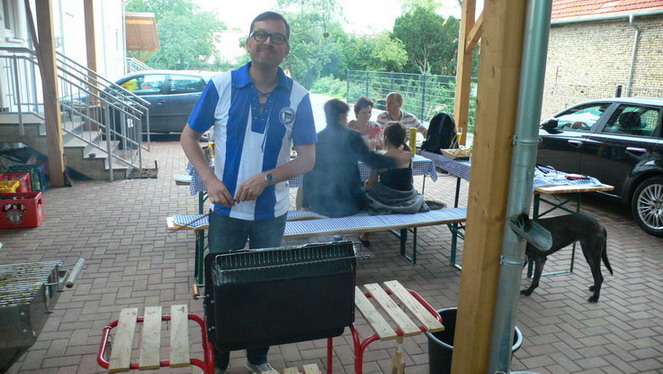 Sous-chef Andreas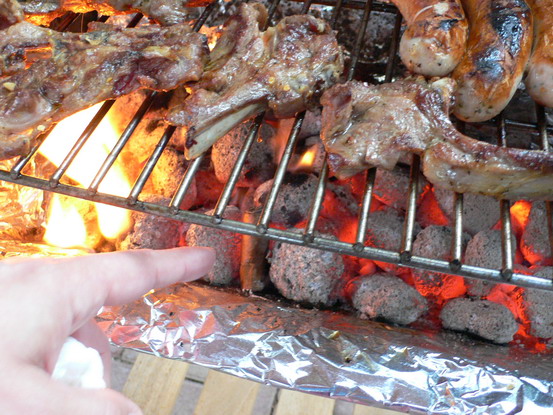 Lamb chops a la Partagas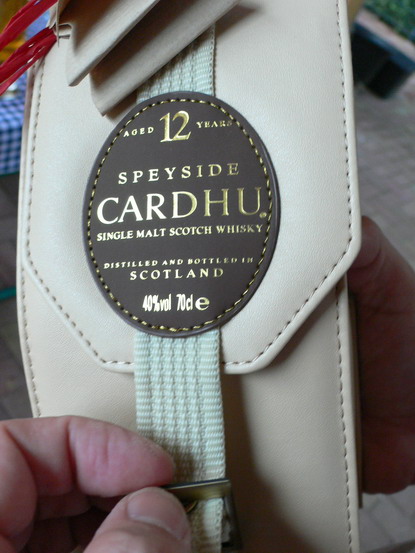 Cardhu Malt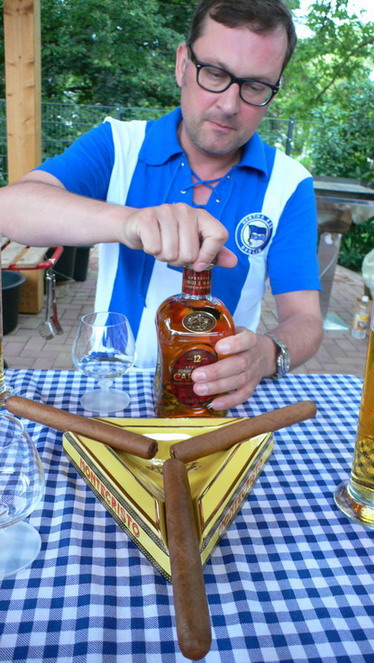 After dinner Padrinos & Cardhu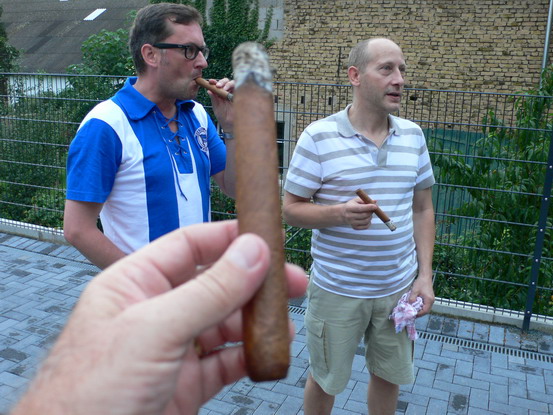 After dinner chat with Padrinos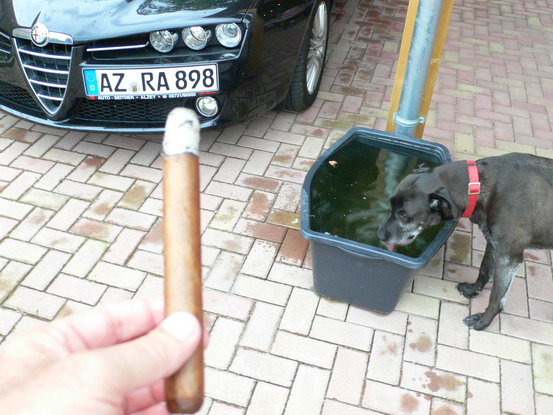 Lotte enjoying a drink too
Copyright 08-2010 © Ninos Flying Cigar