27 Aug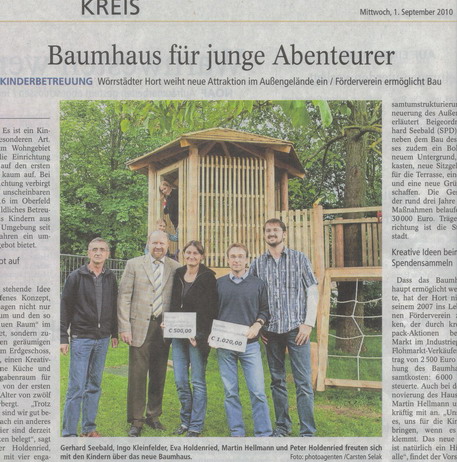 Allgemeine Zeitung AZ vom 01 Sept. 2010 / Martin mit Schild : Spende Rheinhessenraucher 1.020 €
Foto: AZ Alzey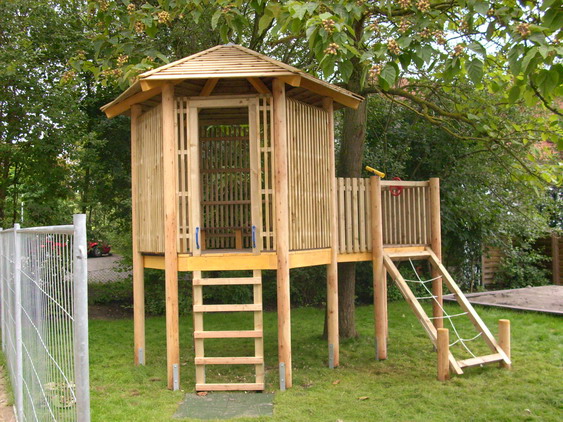 Kinderhort / Child Day Center Wörrstadt
August 2010
Es ist "drei tage" her dass wir einen Spendensmoke beim ANS für den Wörrstädter Kinderhort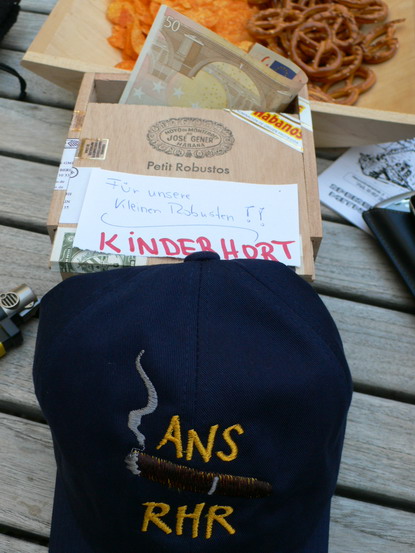 Collecting Money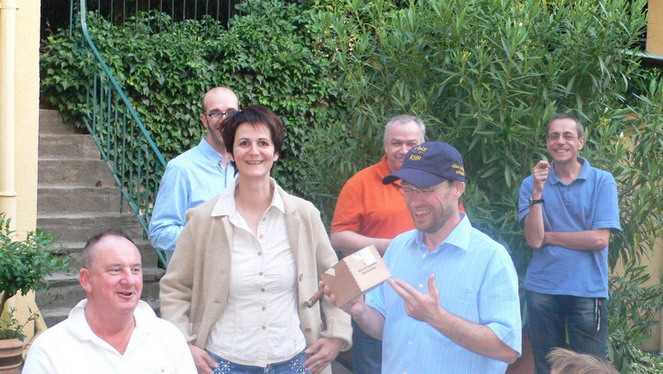 Giving the money to Martin & Stefanie
in der Apotheke hielten, aber das gesammelte Geld ist endlich seiner Bestimmung überführt worden und wir haben diese mail und 3 Fotos erhalten :
—– Original Message —–
From: "Kinderhort Wörrstadt" – "Förderverein FV Hort Zum Oberfeld Wörrstadt"
Subject: Alles wird endlich gut
Moin Stefanie, Moin Andreas,
anbei die Bilder von Kletterhaus, das hoffentlich nie rauchen wird 😉 auch wenn sein Dasein auf Rauch begründet ist….
Moin Nino,
anbei der Beweis für unser erfolgreiches Rauchen – falls du es noch dem Bericht hinzufügen möchtest.
Martin
-.-
We held a charity cigar evening 2 years ago and the money collected by us has finally been put to its intended use at the children's day-care center in the village – see pictures.
Nino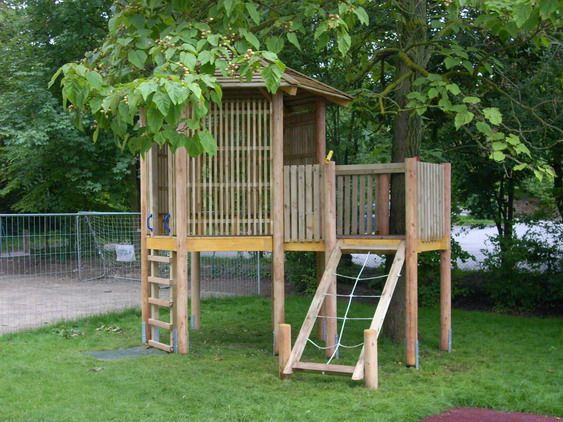 Kinderhort / Child Day Center Wörrstadt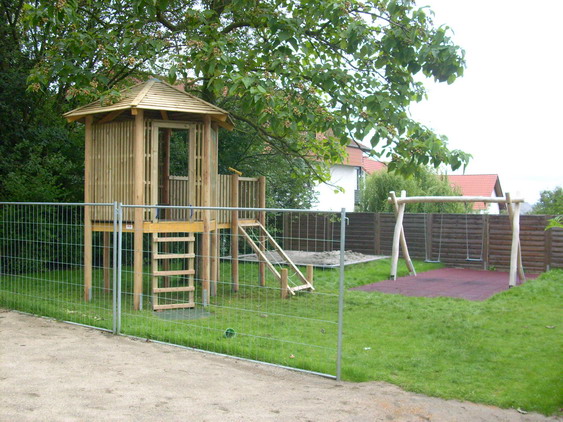 Kinderhort / Child Day Center Wörrstadt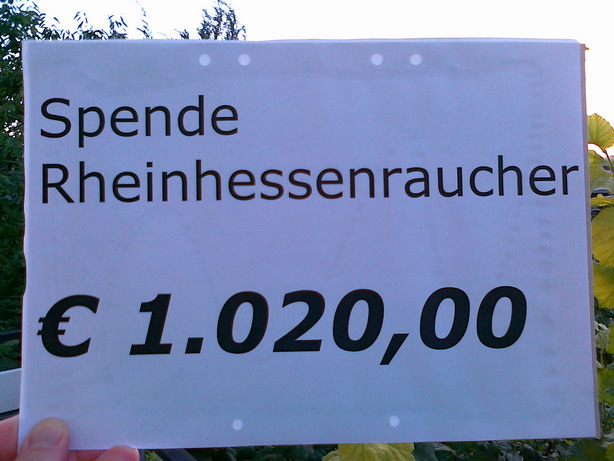 Spende Rheinhessenraucher
Copyright 08-2010 © Ninos Flying Cigar