17 Jul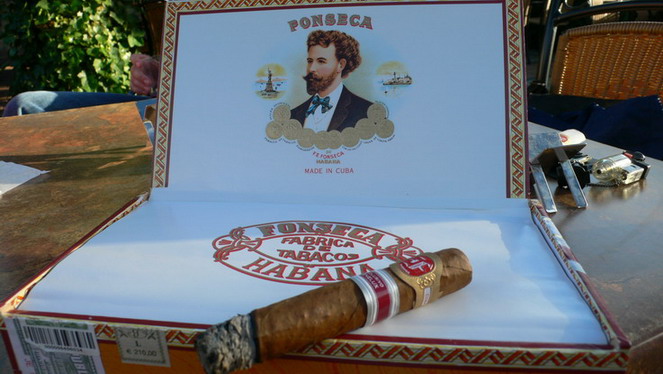 Fonseca ER Benelux
Fonseca ER Benelux
Fonseca ER Benelux July 2010
We continue suffering from a heat wave and the best thing to do is cool off in a shaded patio and wait for the evening breeze – preferably at Massimo's.
This time we were a larger round with Gabriel & his wife present, planning the August Big ANS.
Andreas passed around the new Fonseca ER Benelux.
Pretty presentation wrapped in paper as always. Quite a light cigar but well constructed, straight burn and good ash.
Typical Fonseca "greenish" and slightly sourly taste with last third a bit harsh.
A very nice "summer cigar" that was followed by the "heavier" Partagas Series D Especial EL 2010, a very box pressed cigar that was tasty, earthy in a typical Partagas way but a bit weak in the performance – or maybe it's just that with all the EL's and ER's and "special" cigars around it gets boring.
These cigars had at least some typical taste profile, but we are experiencing lately that EL's and ER's are almost interchangeable in taste and bear little relation to their marcas.
Dinner was excellent as usual, with carpaccio, scallops, prawns, freshfish, beef filets, salmon and pasta enjoyed by all and finished off with generous quantities of Averna, Ramazotti and Berta up until midnight.
Nino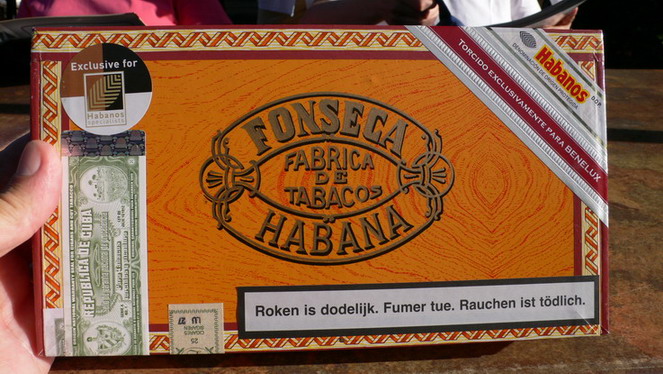 Fonseca ER Benelux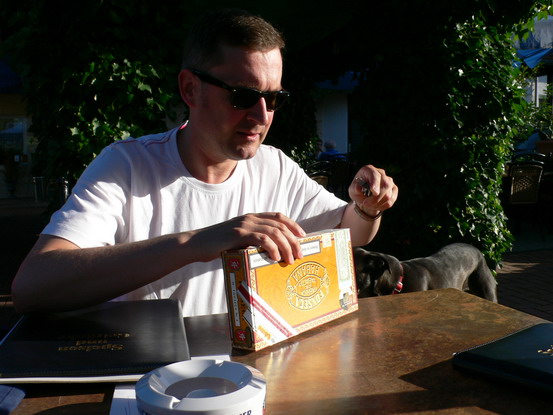 Fonseca ER Benelux
Fonseca ER Benelux
Fonseca ER Benelux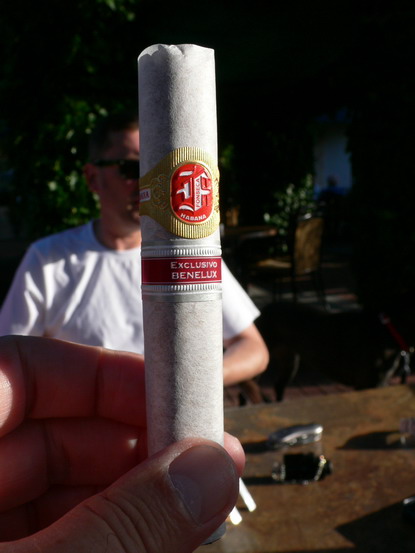 Fonseca ER Benelux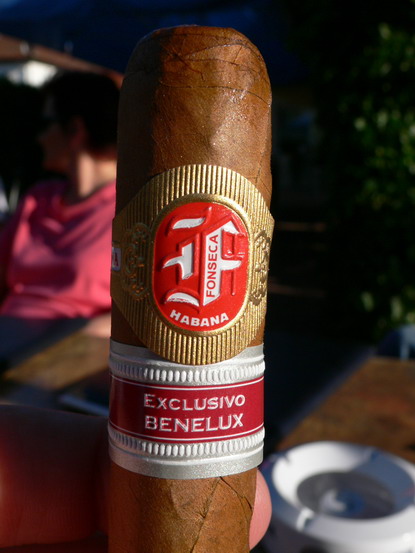 Fonseca ER Benelux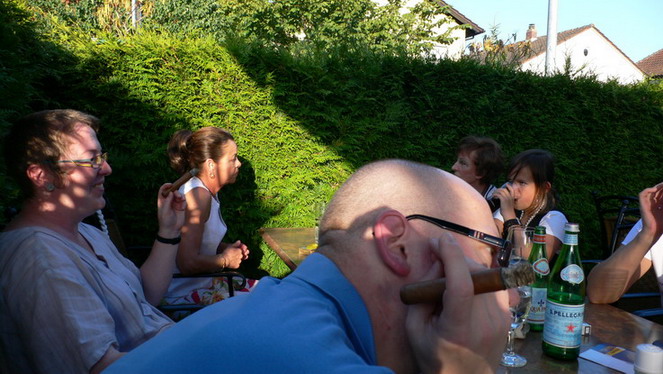 Summer sun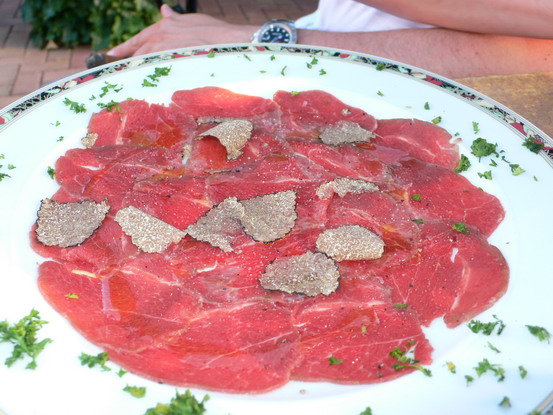 Beef carpaccio with trufles
Beef, salmon & pasta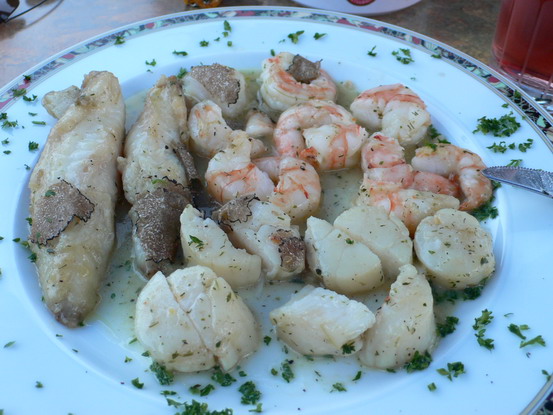 Scallops, fish & prawns with trufles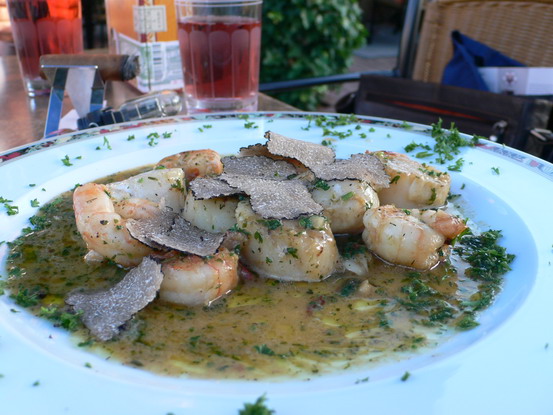 Scallops & prawns with trufles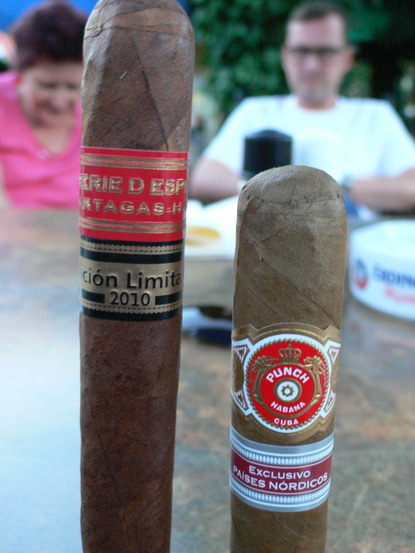 Decisions, decisions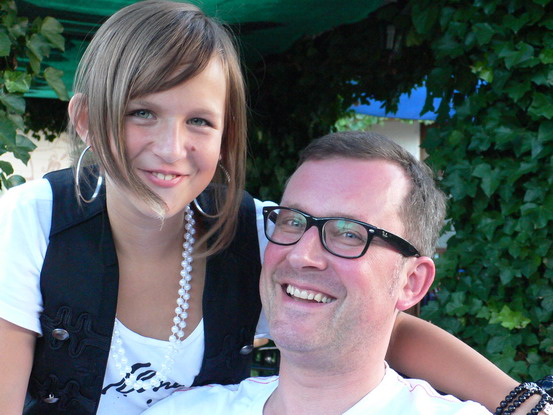 Proud father & Luise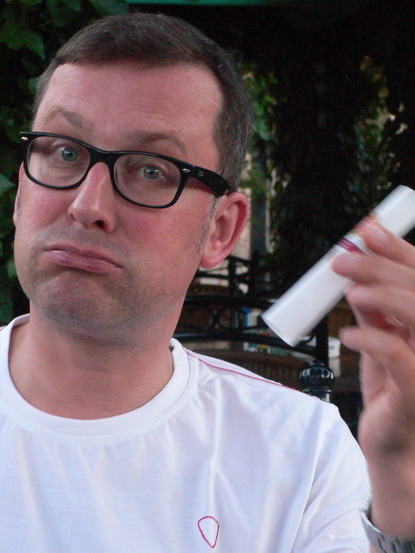 Where's the content ?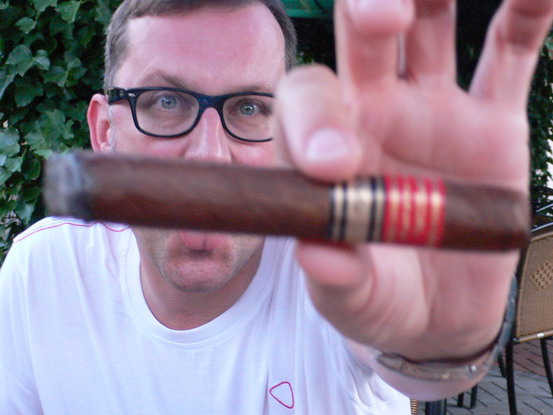 Hold it !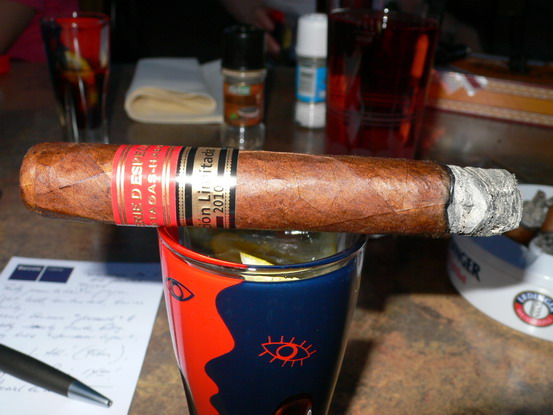 Partagas & Ramazotti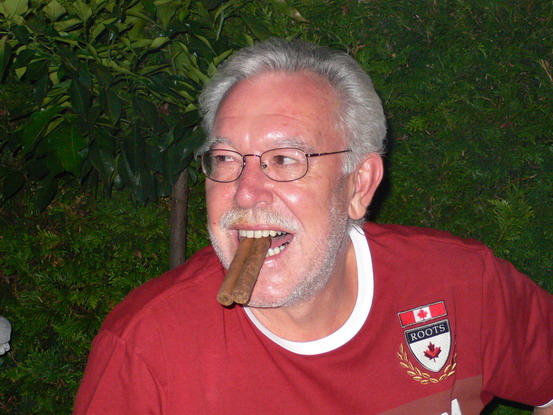 Partagas Shorts in stereo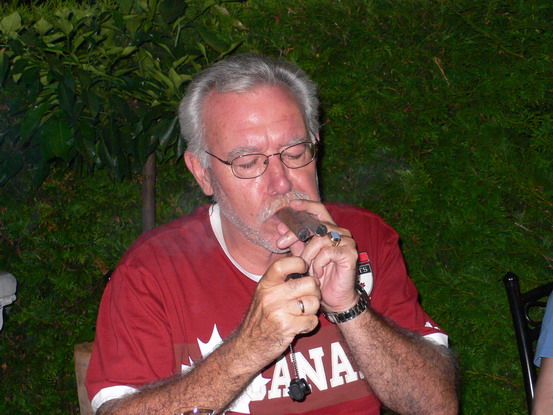 Be nice – light one up for your buddy
Copyright 07-2010 © Ninos Flying Cigar