20 Jul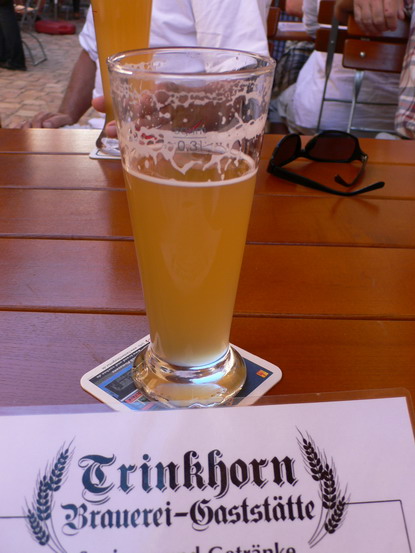 Trinkhorn – Rommersheim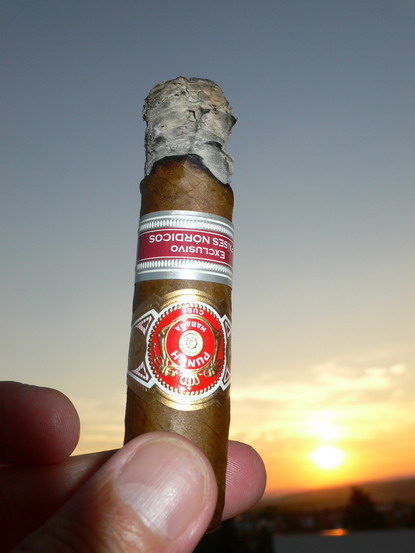 Punch ER Paises Nordicos
Punch ER Paises Nordicos
A new micro-brewery has opened its doors in the neighbouring village of Rommersheim, an easy 25 minutes walk through the vineyards from our village.
This week-end Inge and I decided to have a walk and try their beers and menu.
Beautiful summer day, we walked down the vineyard slopes to the quiet little village ( not more than 500 population ) and sat down with a group of friends to test their beers.
Inge had the dark beer and I tried their wheat beer. Excellent, very tasty, lots of home made hops, malts & yeast in them, a delight. We had a light evening snack of "white sausages" Bavarian style and a sausage salad with fried potatoes and it was all home made and delicious.
The old farmers place has been renovated in a very tasteful manner and we are sure to be frequent guests there.
After a walk back home through the vineyards I lighted up a Punch ER Paises Nordicos in the terrace.
A good tasting, decent and strong Punch-like little cigar that also pleased Inge.
It gave me somewhat over an hour of smoking pleasure that was good without being overwhelming.
Nino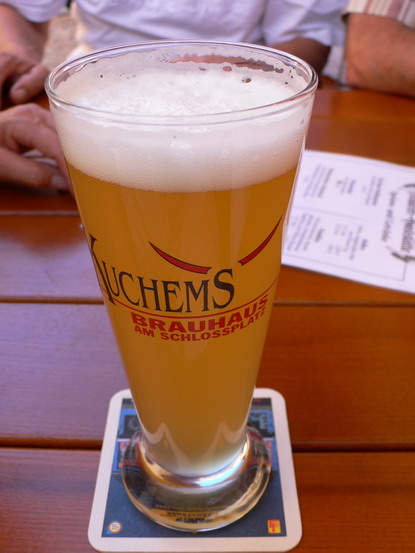 Trinkhorn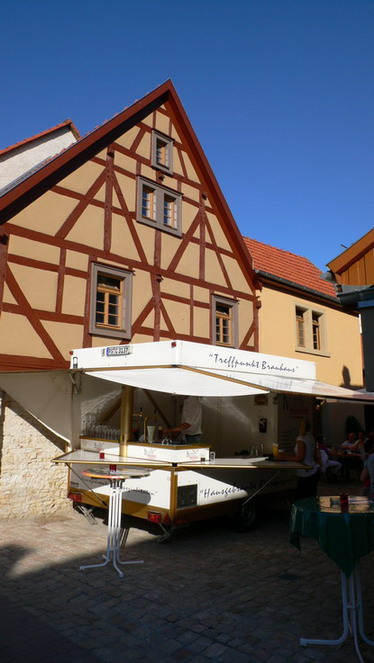 Trinkhorn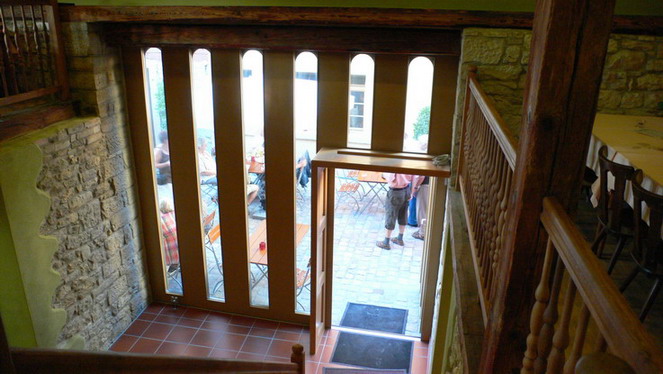 Trinkhorn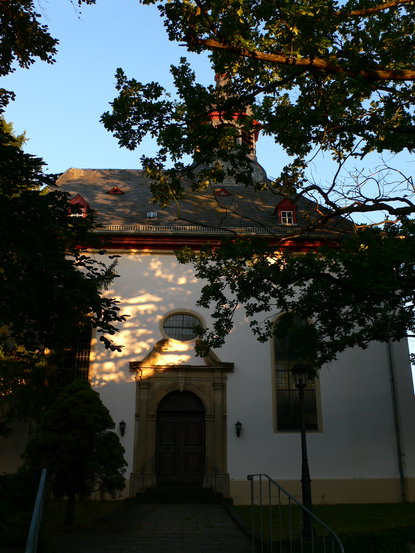 Rommersheim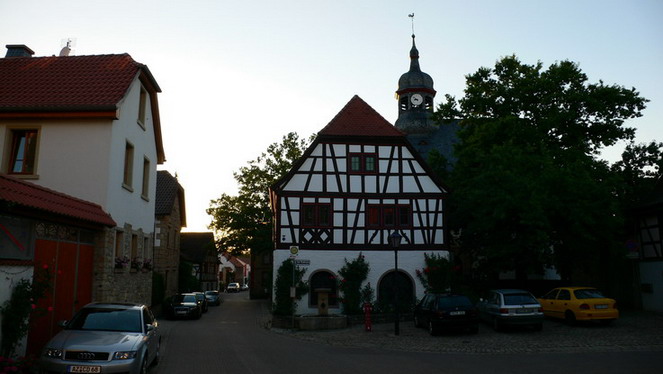 Rommersheim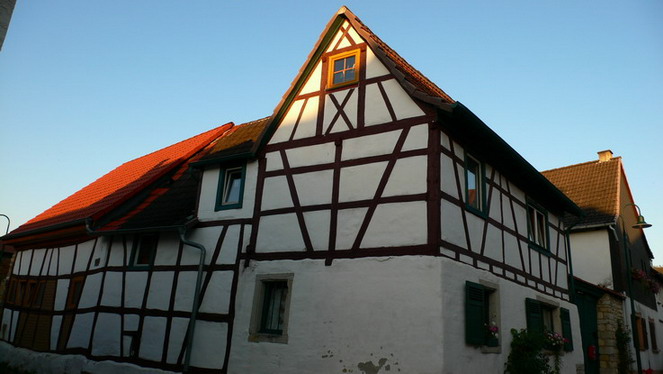 Rommersheim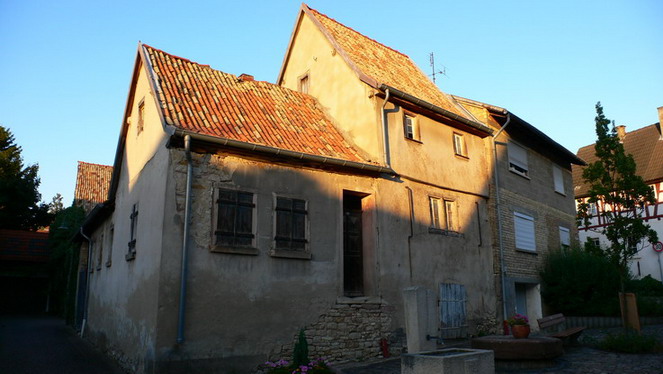 Rommersheim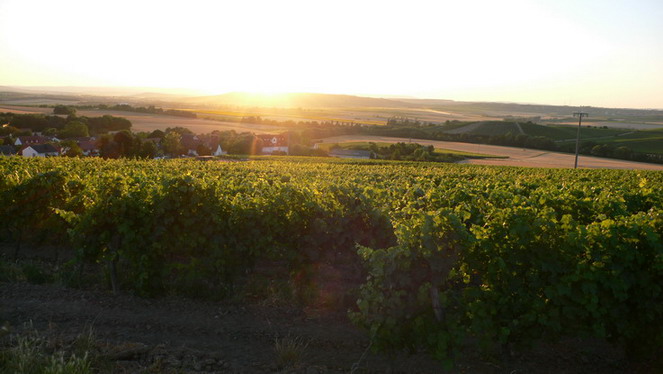 View over Rommersheim – Rheinhessen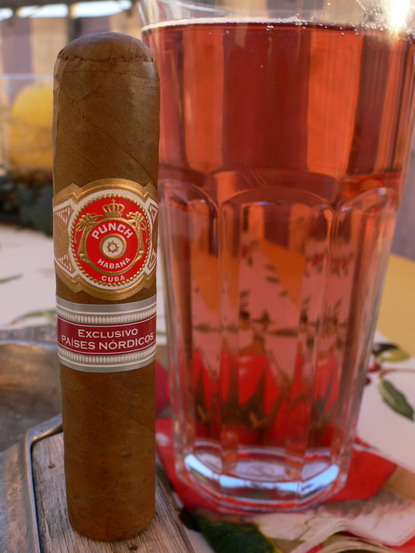 Punch ER Paises Nordicos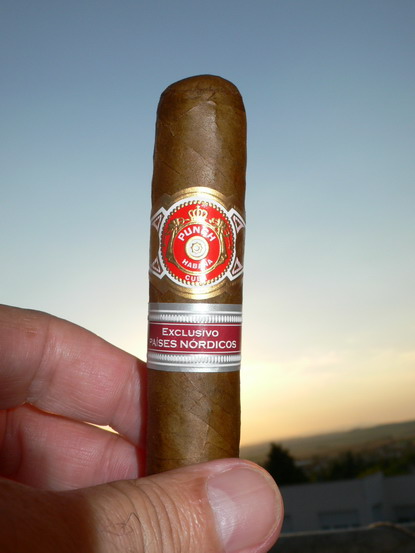 Punch ER Paises Nordicos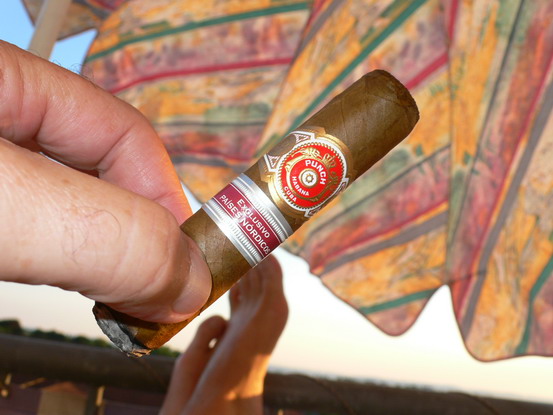 Punch ER Paises Nordicos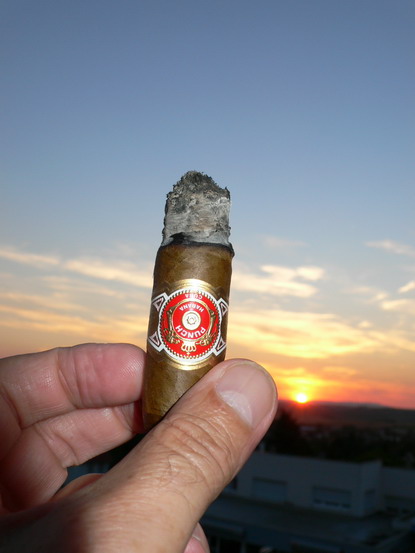 Punch ER Paises Nordicos
Copyright 07-2010 © Ninos Flying Cigar