13 Jul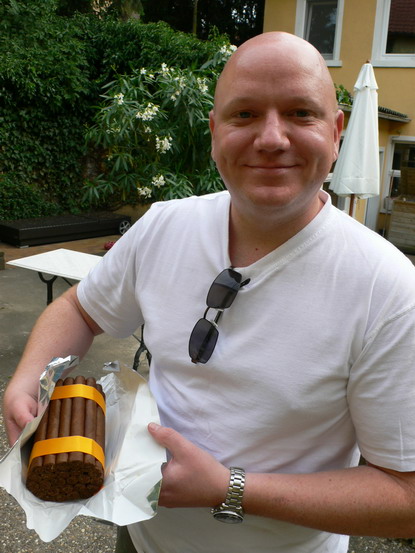 Happy Birthday !! – Cazadores by Martin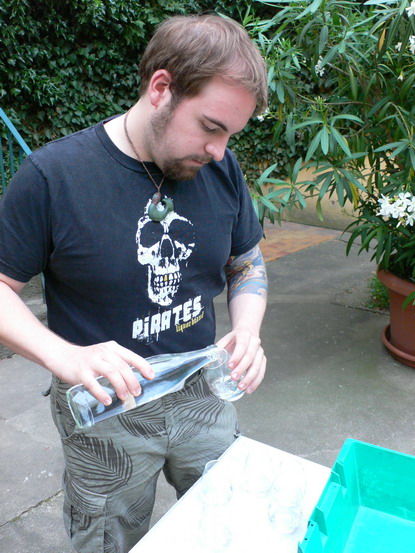 Christian & Bierbrand
ANS 12 July 2010
Quiet and peaceful now – time to relax now that the World Cup is over.
But still suffering from a heat wave, so it was a relief when the wind turned up a bit and a few drops fell.
We were sitting al fresco most of the evening, enjoying another round of cigars and good spirits.
Good spirits in the true sense as we had Christian, a friend and fellow student of Constantin, visiting us from the Geisenheim State University for Wines and Beverages and he brought an interesting home-made spirit called "Bierbrand".
It was made by the students using 20 liters of Wheat beer of the Doppelbock "Aventinus" variety distilled to 40 % AbV (Alcohol by Volume) oder 80 Proof (US).
Very delicate, we were somewhat confused and believed in a fruit spirit at first. Taste, aroma and flavours were outstanding.
Next was a Deheck Purow Cigar Brandy from the neighbouring Alte Gutsbrennerei in Rheinhessen.
This Brandy was more sugar coated and caramelized.
Cigars were nice too, the evening started with 2008 RyJ Cazadores to celebrate Martin's birthday.
I then had the PL ER Peru which tasted very good and was a solid winner in my book.
A tasty looking Partagas Serie D Especial EL 2010 was put away for later reviewing, before ending the night with a very creamy and well made custom rolled Laguito Nr 1.
A quiet and pleasant evening enjoying the cool patio breeze.
And as a funny note : here's a picture of some strange content that Gabriel found in a ERdM  a while back.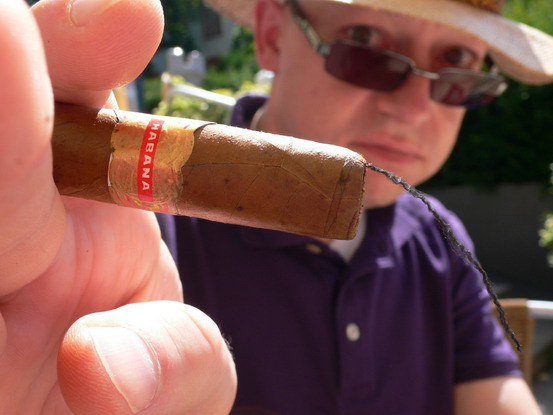 Dynamite stick ??
Nino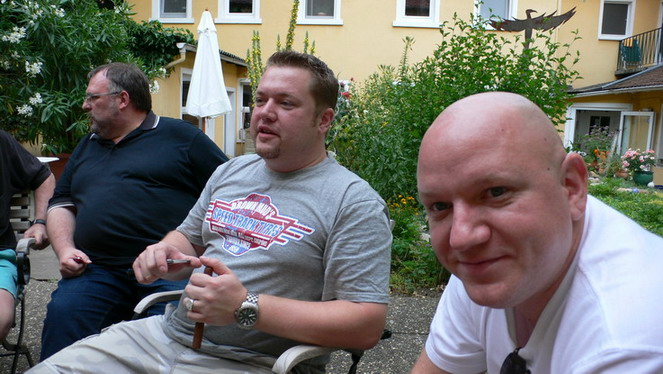 Heat Relief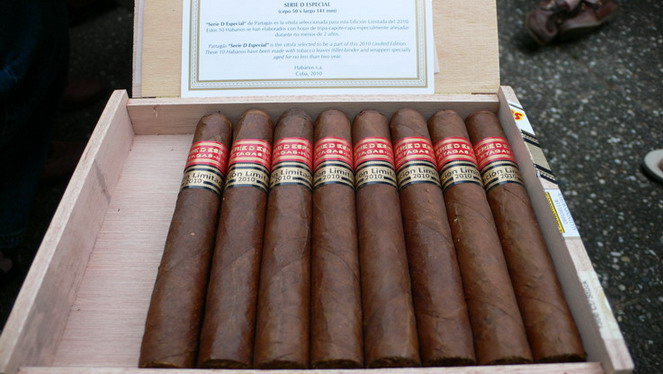 Partagas Serie D Especial EL 2010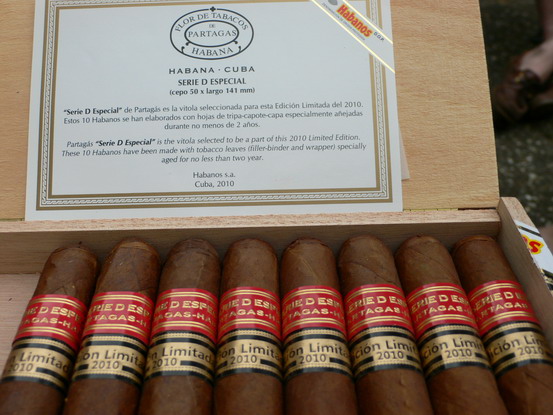 Partagas Serie D Especial EL 2010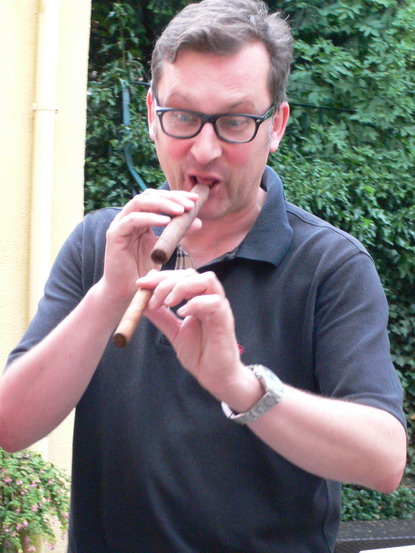 Clowning Andreas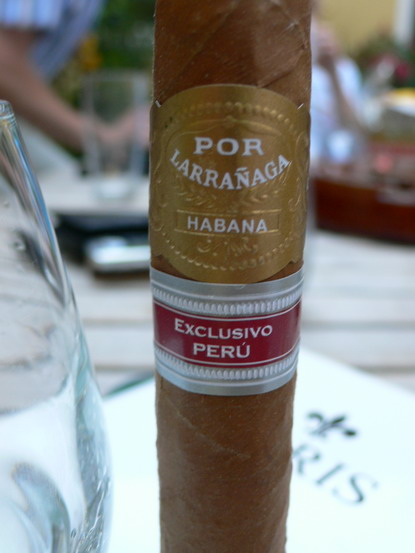 Good looking cigar
Good tasting cigar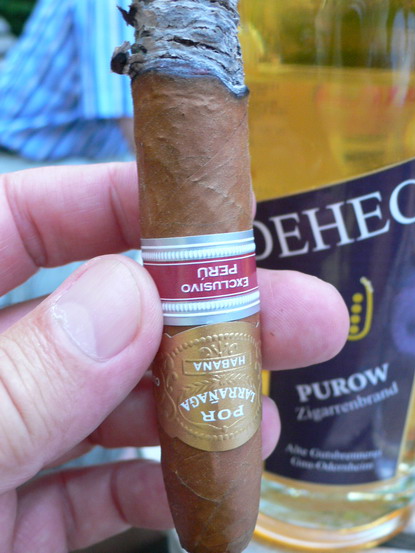 PL & Deheck Brandy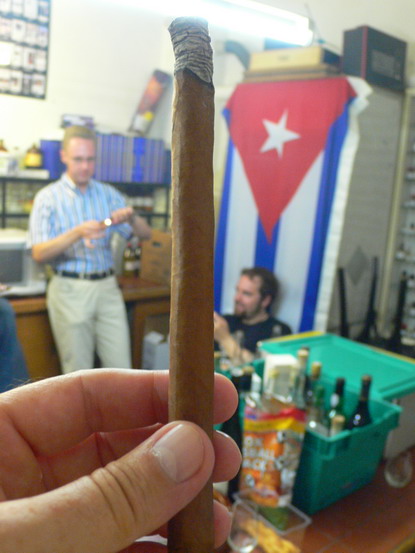 Final cigar
Copyright 07-2010 © Ninos Flying Cigar