13 Jun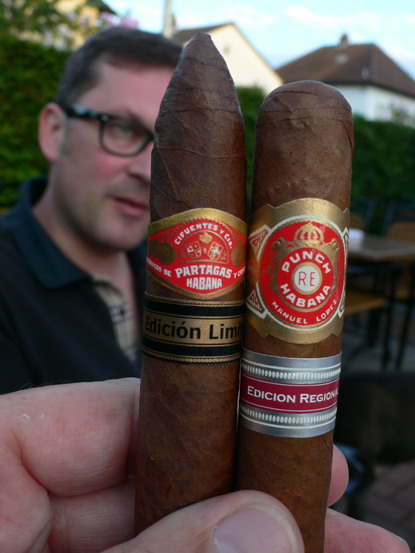 Great cigars at Massimo for a boring game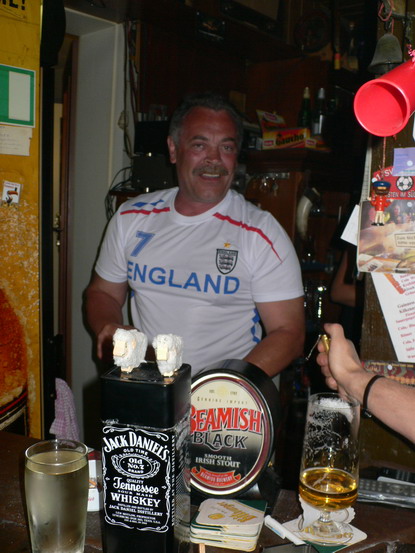 Andy "English"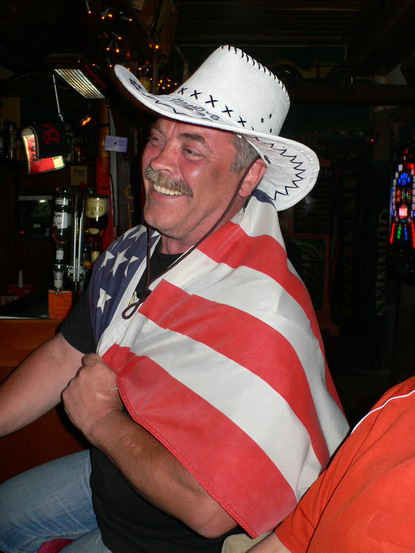 Andy "Yank"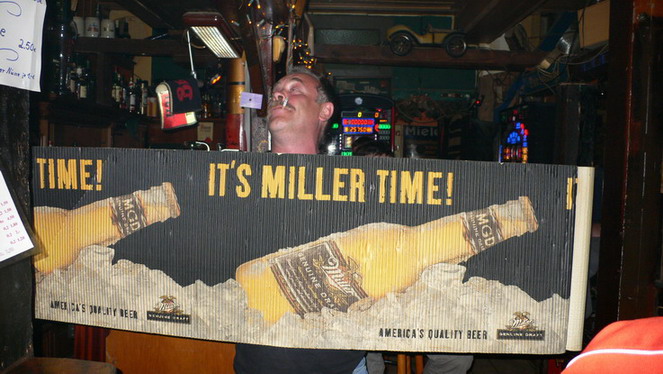 Andy celebrating beer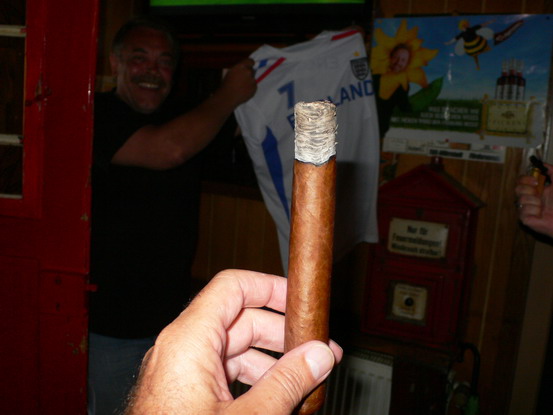 Great Reynaldo Cimarron for a great match – Andy with the England shirt at the start of the game
June 2010
Some cigars we've had in the opening matches of the World Cup in South Africa.
Started slowly with Vegas Robaina for the opening gala in Jo'burg, geared up to ERM for the Opening match RSA vs MEX –
I expected the Mexican team to be stronger, the Bokkes pleasantly surprised me, especially their goalie.
Then came the boring matches, Greece vs RSK, good for the Koreans, and France vs Uruguay, a complete waste of time.
But not a waste of cigars, as we had a great dinner at Massimo's, succulent tuna steaks and a great beef steak with fresh "Pfifferlinge" – but we didn't give an old  "Pfifferling" for France.
But our Punch first edition ER and the Partagas first edition EL were just fantastic and kept us awake.
Argentina was OK vs Nigeria but lost many chances, and then there was the "Big Game" – England vs USA.
I watched it in Andy's Pub, public viewing, great atmosphere, and the great majority in the pub supported  ….. the good old US of A.
Except Andy, the publican freshly arrived from a Mallorca vacation bringing with him a 3-Lions souvenir shirt that he almost got burned off his back.
Great, passionate match and we all held up our hopes for the Yanks until the last minute.
I enjoyed a Reynaldo Cimarron that lasted for 2h45 and burned, tasted and performed most beautifully.
Andy was smart enough to change colours mid-game and finished with a Miller Beer banner ………..
Looking forward to today's match of Germany vs Australia and wondering how many shirt changes Andy will perform.
He might end up in a Kangaroo shirt :– ((
Nino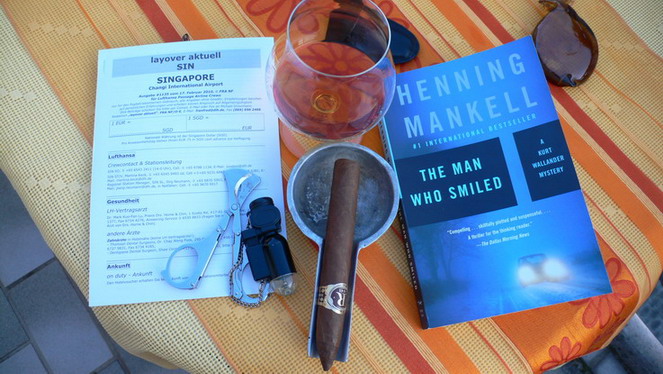 Preparing for Singapore during the opening in Jo'burg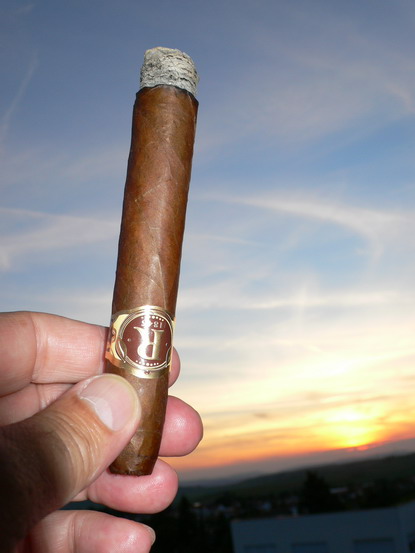 Great VR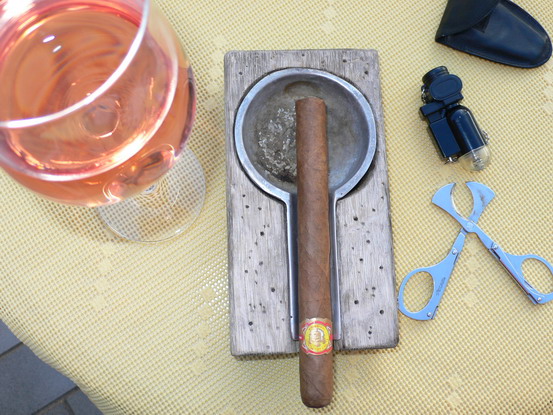 Excellent ERM during the opening Gala
Gracias, Keith !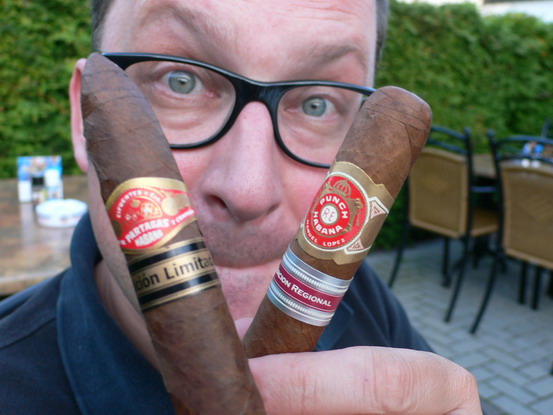 Good taste in cigars, boring match in soccer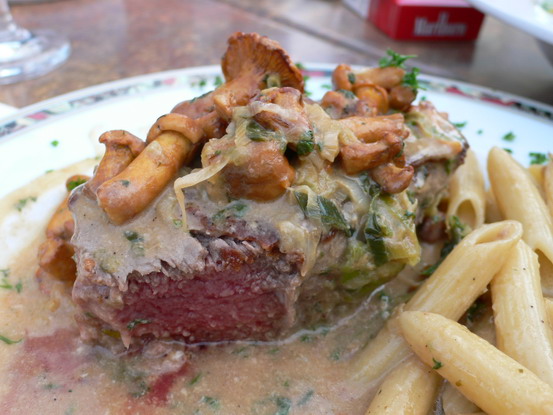 Great beef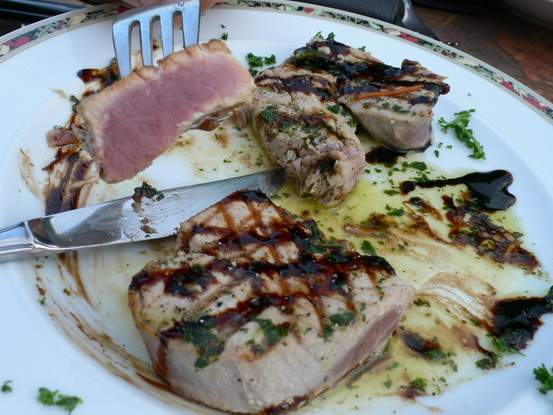 Great tuna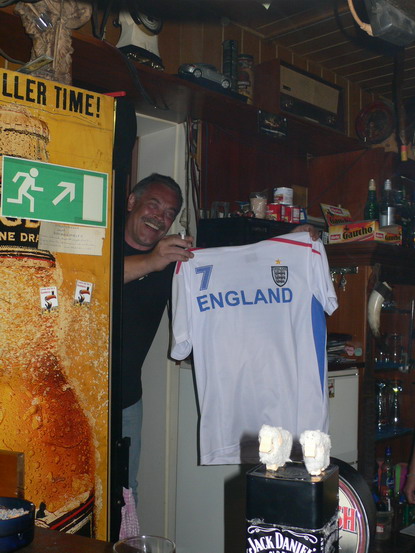 Andy changing shirts during the England-USA match
Copyright 06-2010 © Ninos Flying Cigar