4 Mar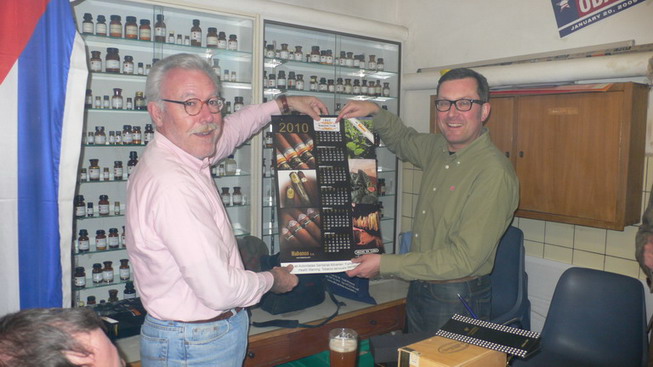 New calendar for the old lab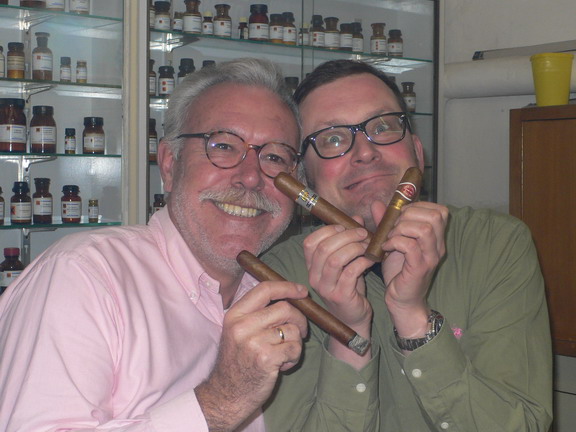 Andreas & BHK 6 plus RyJ Wide Churchill
ANS 03-2010
A relaxing evening with friends at the Pharmacy after returning from my last & final Festival del Habano Cuban trip.
Not yet aired my lungs, but great to be back in familiar surroundings.
I passed the cigars around that made the Festival memorable for me and showed the pieces that were given out during the Festival Welcome and Gala events. We discussed the Festival experiences and both the High- and lowlights.
Courtesy of Jorge A. Fernandez Mendoza we once again got to smoke some delicious Don Pepin Garcia Tatuajes – a brand we thoroughly enjoy.
Richard from Café Fritz next door had slaughtered a pig and we enjoyed fresh pork dishes.
Andreas called it : "Schlachtfest in der Fastenzeit" – living like a pig during Lent.
After a few days of rest and selecting the pictures and words, I'll start putting up galleries online of the Festival week and events.
Good to be back to planet Earth/Village and back to strength.
Nino
Additional pictures :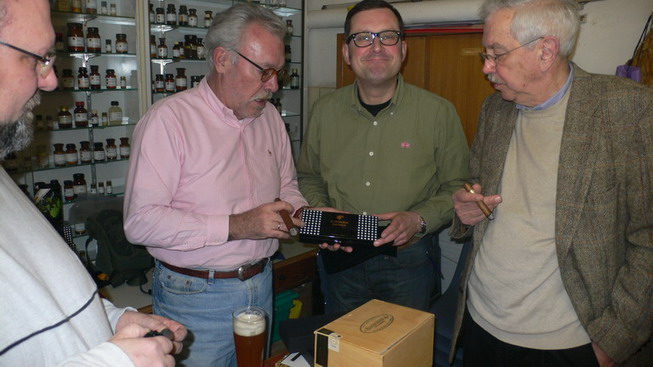 Admiring the new BHK line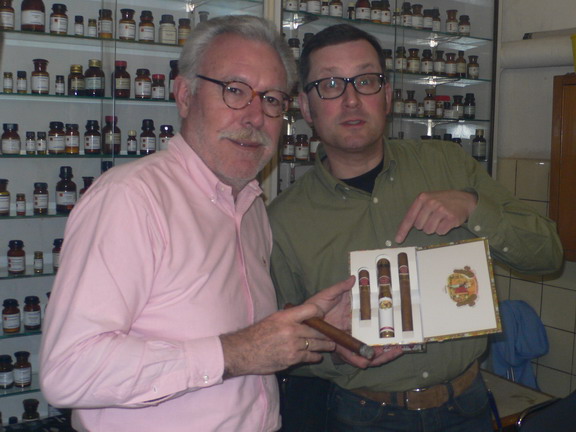 Andreas & Welcome Night RyJ box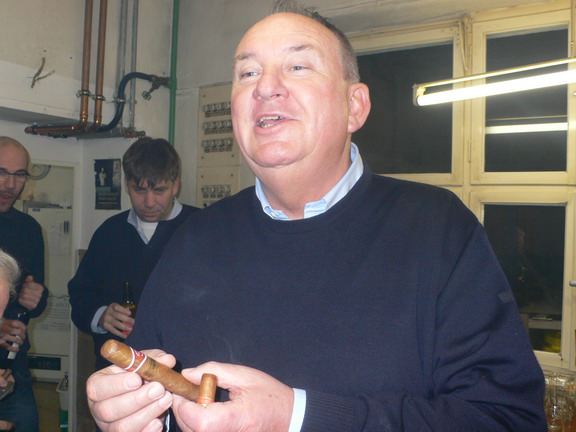 Wide Hans & Wide Churchill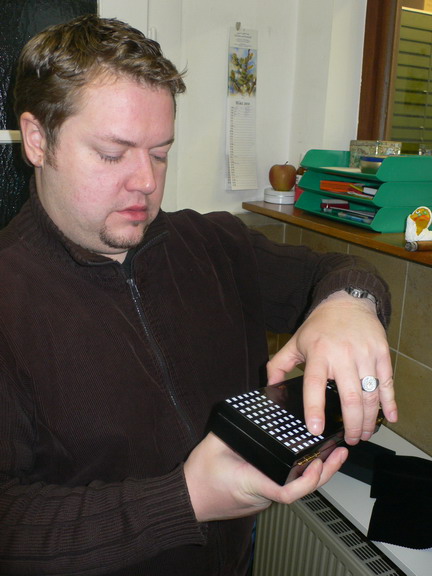 Bernd & BHK Gala box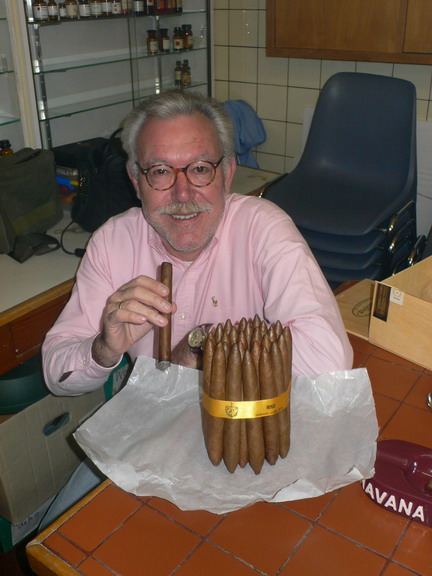 Unpacking a personal bundle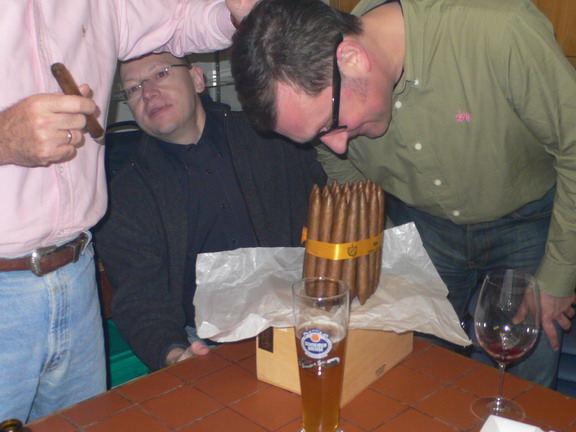 Nosing Andreas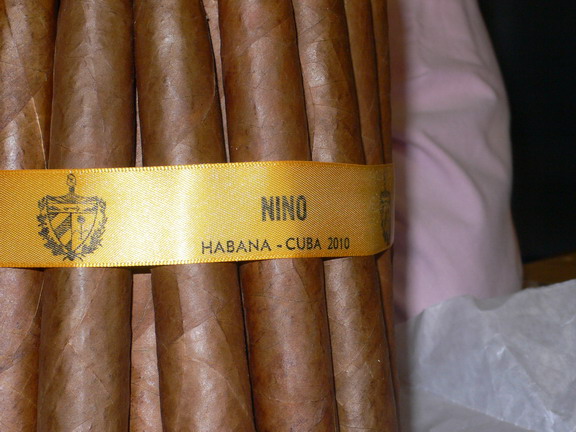 A present I will treasure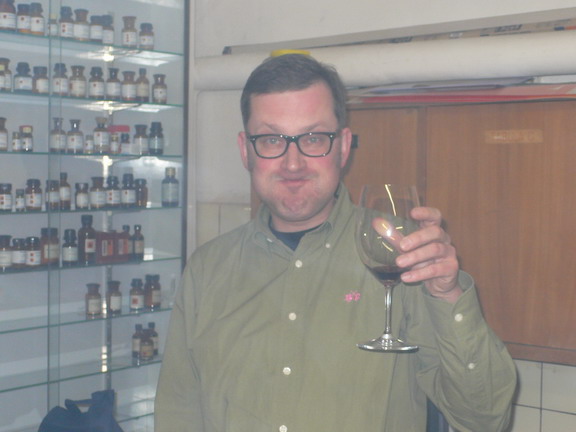 He ate the bundle …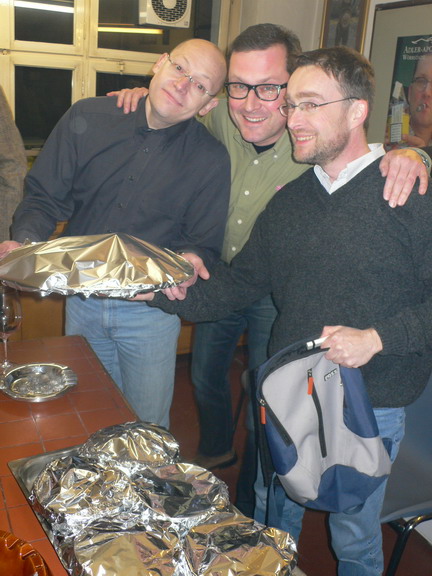 Richard sends over a pig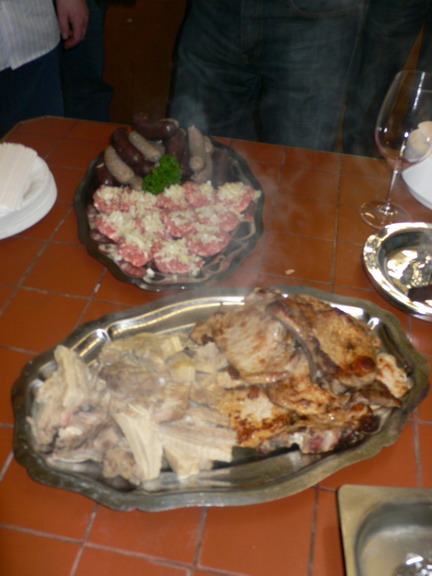 Steaming delicacies
Grab a pork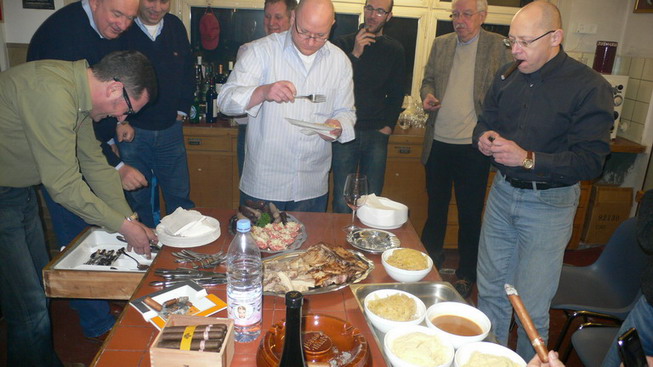 Having a pigs fest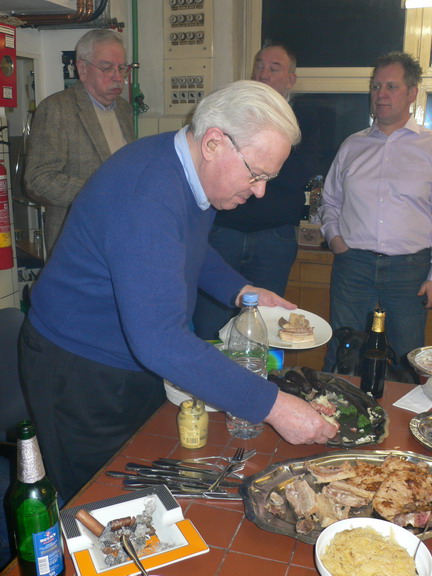 The senior pharmacist grabbing some dinner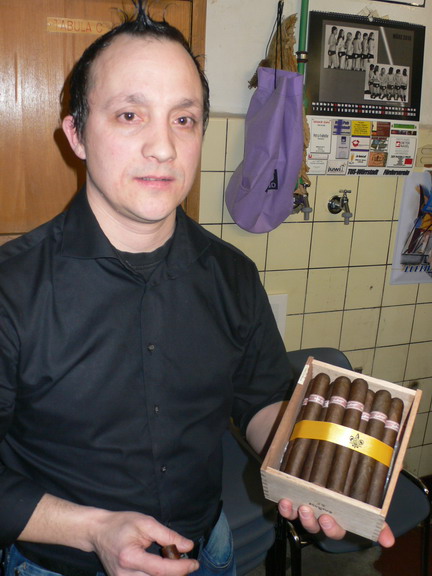 Jorge A. Fernandez Mendoza & Tatuajes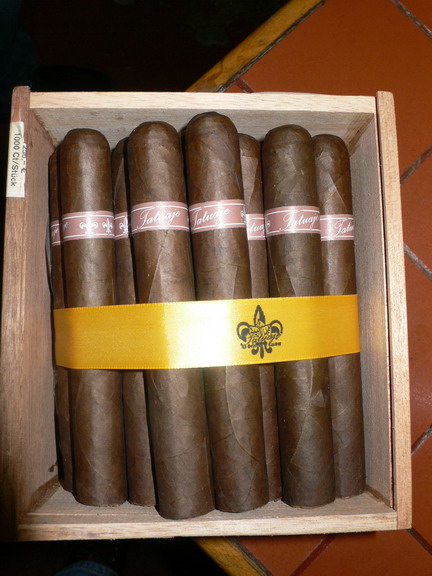 Yummy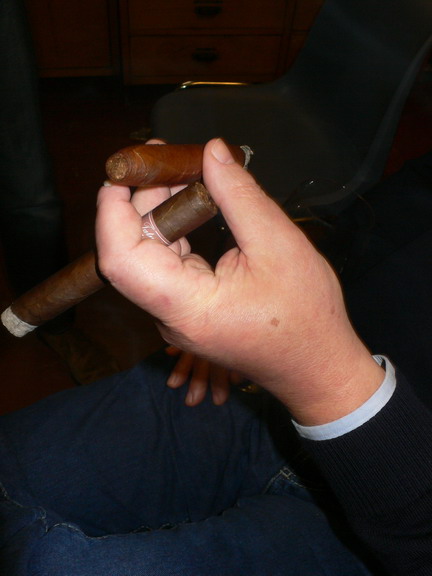 Yummy times two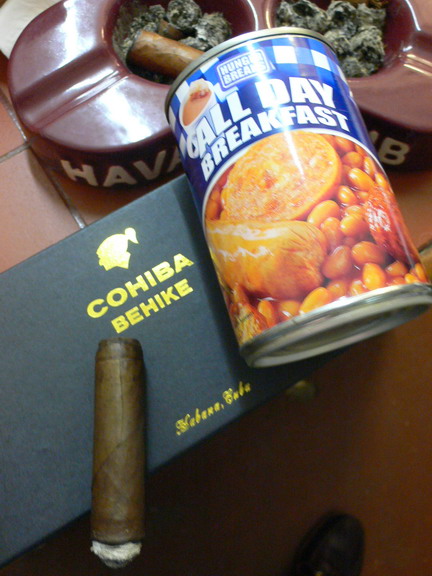 All Day smokes
Copyright 03-2010 © Ninos Flying Cigar