6 Mar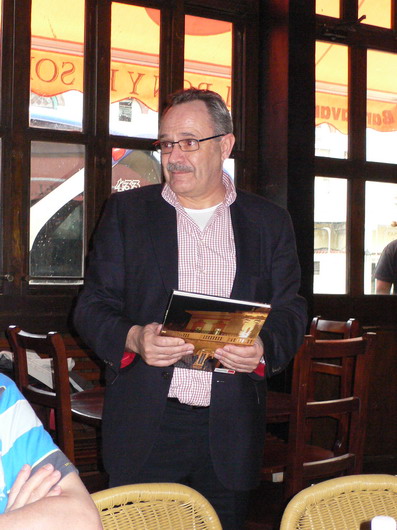 Urs Portmann / Museo del Ron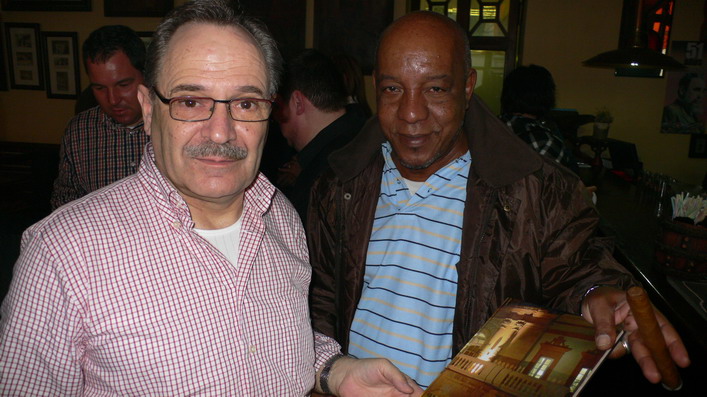 Urs Portmann & Miguel Brown
XII Festival del Habano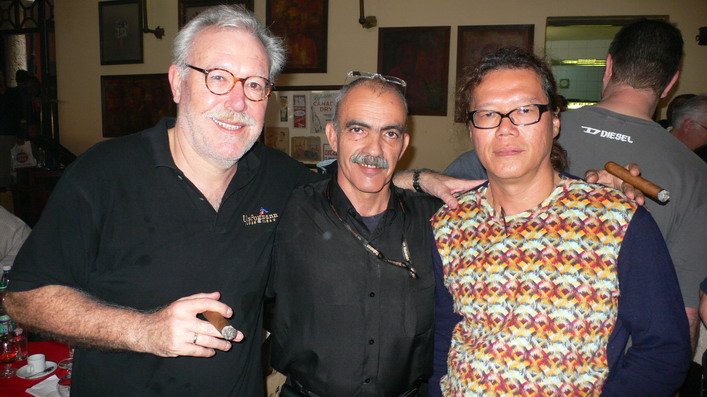 With Dr Luis Sorinas & Jimmy Ng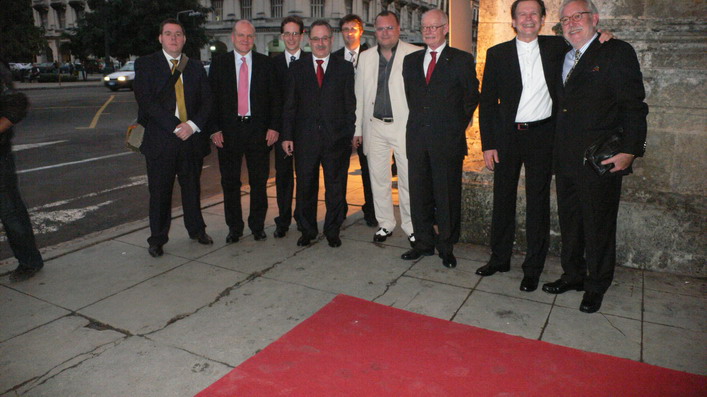 Welcome Night – Teatro Nacional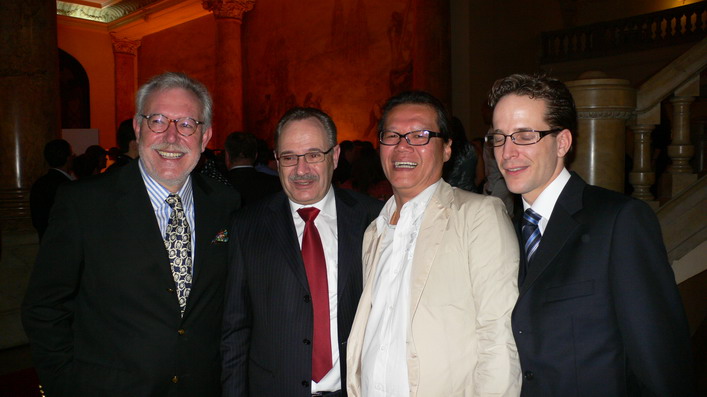 Teatro Nacional
Preview 03/2010
Nachdem letztes Jahr meine "Kündigung" nicht angenommen wurde, habe ich 2010 zum 6-ten Mal das Festival del Habano besucht.
Man sollte aufhören wenn es am schönsten ist. Letztes Jahr wollte ich bereits.
Dieses Jahr sollte es soweit sein, aber das Schönste hat nicht sein sollen.
Es sind & bleiben angenehme Erinnerungen an diese Jahre.
Ich werde auch weiterhin Kuba besuchen, allerdings nur noch allein, außerhalb des Festival-Zirkus,  mit Zeit, Muße und anderem Blickwinkel.
Für die Einladung zum Gala Dinner bedanke ich mich herzlichst bei Herrn Urs Portmann.
Hier einige Impressionen des Festival del Habano 2010 als Preview bevor ich mich langsam an die Arbeit mache, Fotogalerien einzustellen.
-.-
After my "resignation" was not accepted last year, I once again visited the Festival del Habano in 2010 for the 6-th consecutive time.
You should stop when it's fun. Last year I was ready to stop.
This year it was supposed to be fun but the best didn't happen.
I have & will keep pleasant memories of all these years.
Cuba will still be on my map for further visits – albeit alone, outside of the Festival circus, with more time and with a different focus.
I'd like to thank Mr Urs Portmann for the Gala dinner invitation.
Some impressions of the Festival del Habano 2010 as a preview before I start putting up picture galleries.
Nino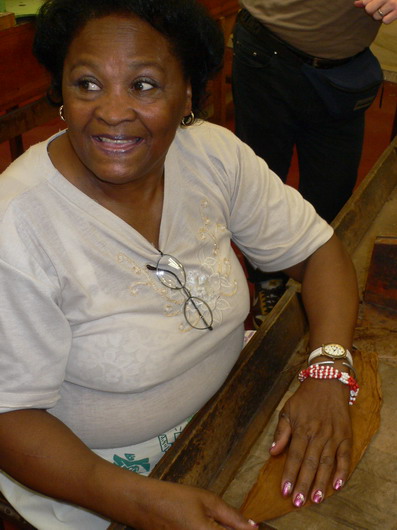 Maritza at H.Upmann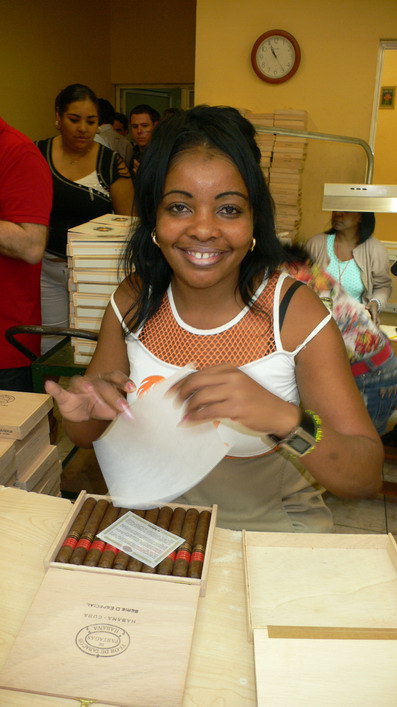 Tropical …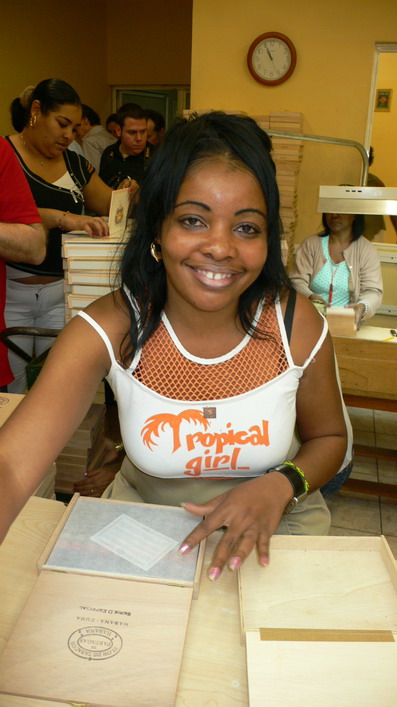 … Girl at H.Upmann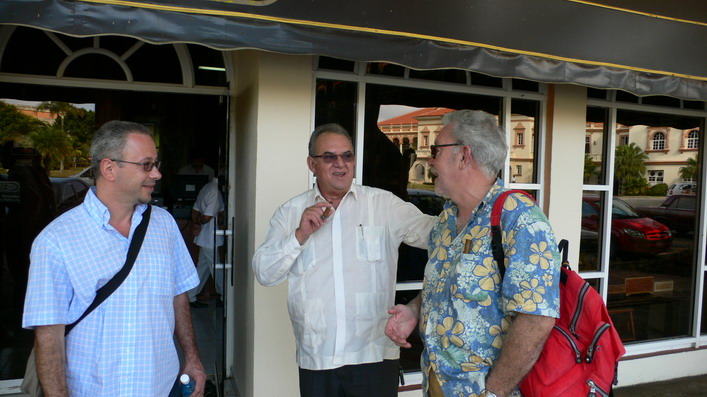 Habana Club – Mark from Canada & Sr Mons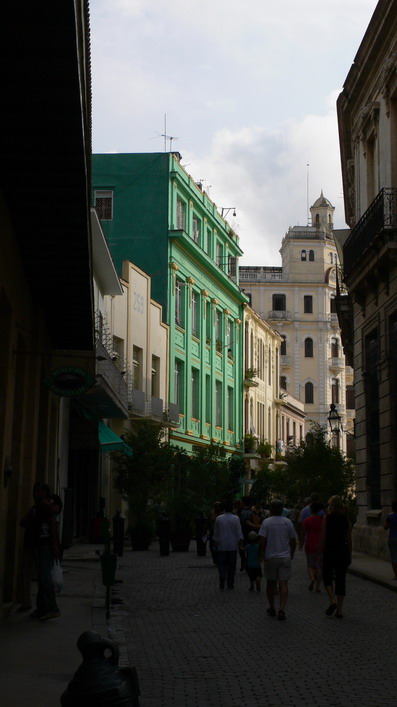 Habana Vieja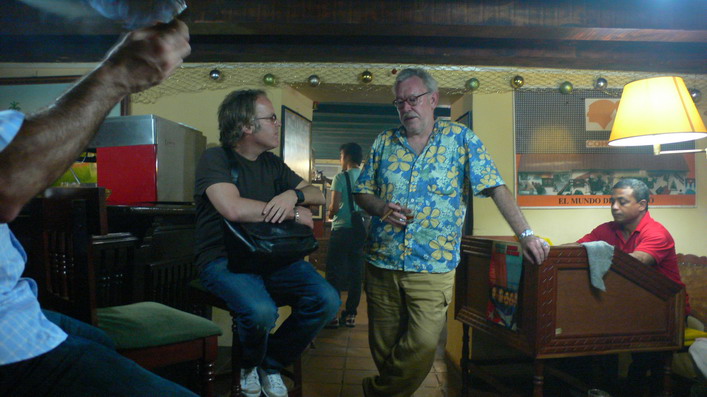 With James Suckling at Conde de Vilanueva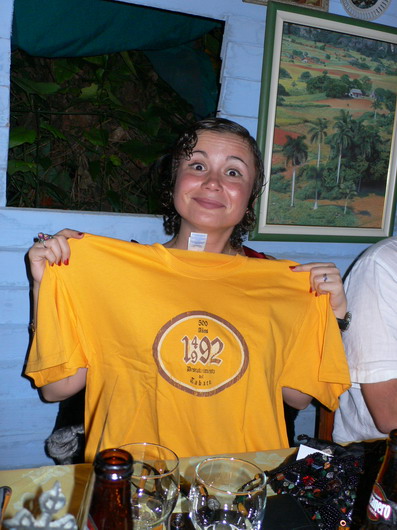 Olga at private dinner in La Palia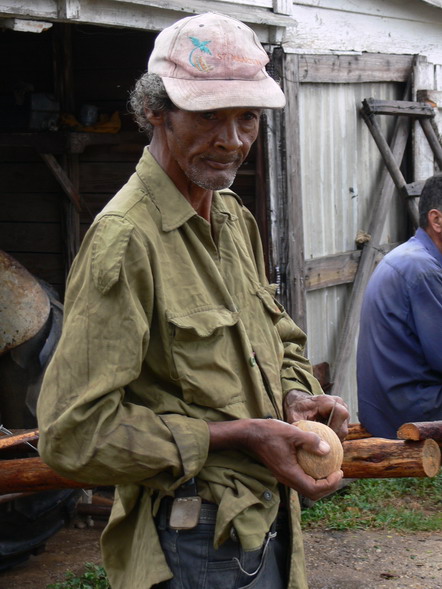 At Pancho Cuba – Pinar del Rio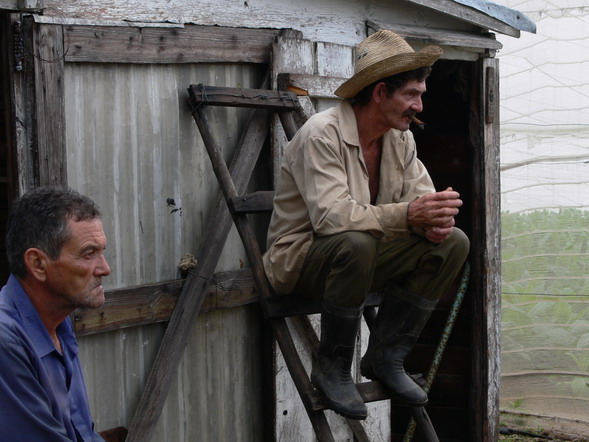 At Pancho Cuba – Pinar del Rio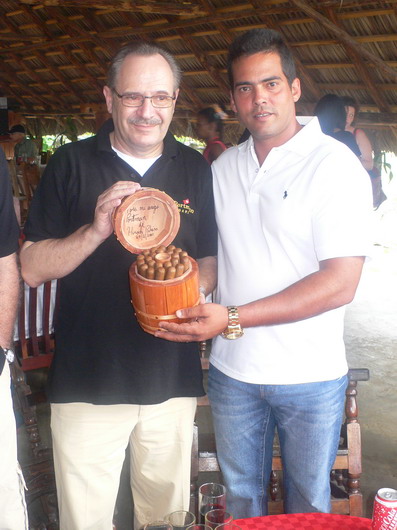 Urs Portmann with Hirochi Robaina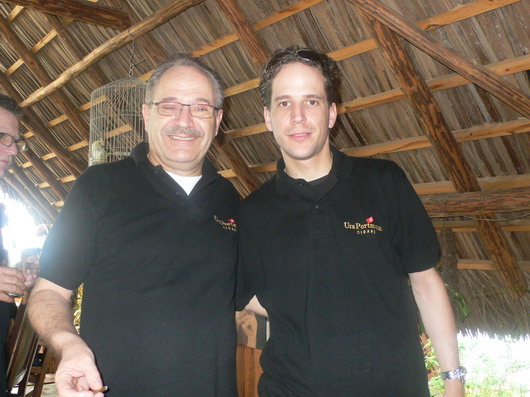 The Portmann's at Robaina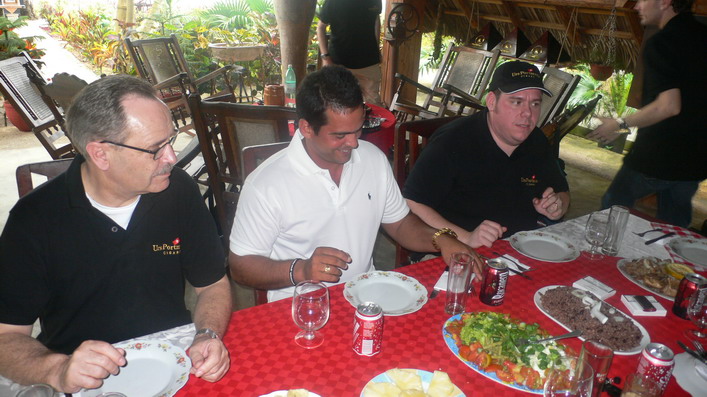 Urs Portmann with Hirochi Robaina & Tom Bolivar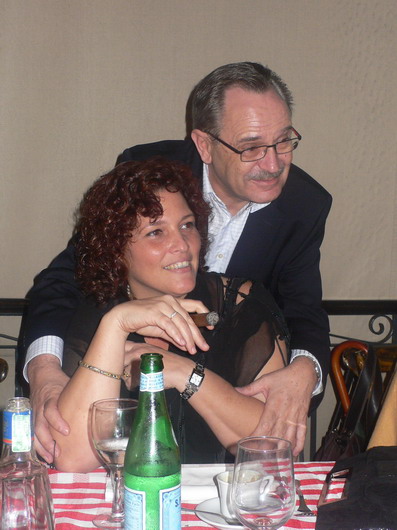 Urs & Mercedes at Portmann dinner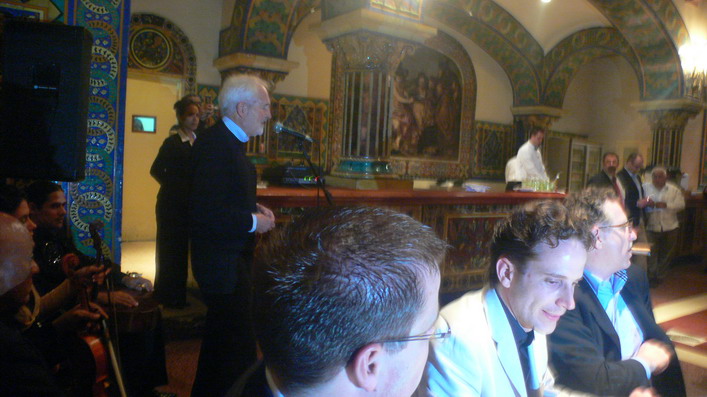 H. Villiger & Thomas – Marc Portmann at Intertabak dinner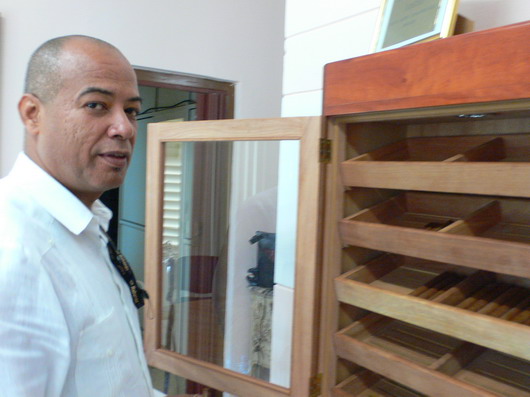 El Laguito director Arnaldo Ovalles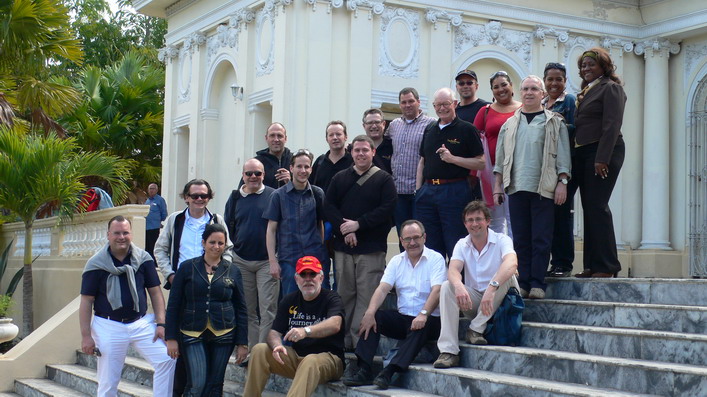 Visit to El Laguito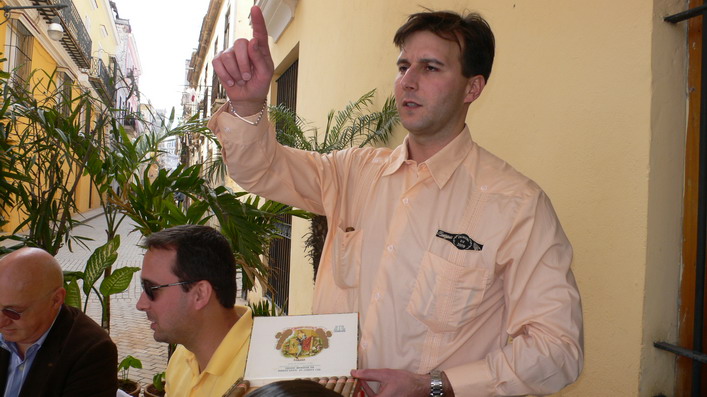 Alex Iapicchino at his vintage tasting in Old Havana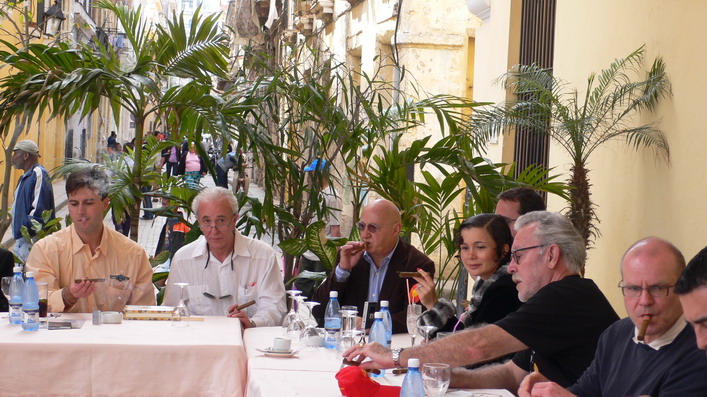 Alex, Simon, Valerio, Colin, Olga, Nino, Ralf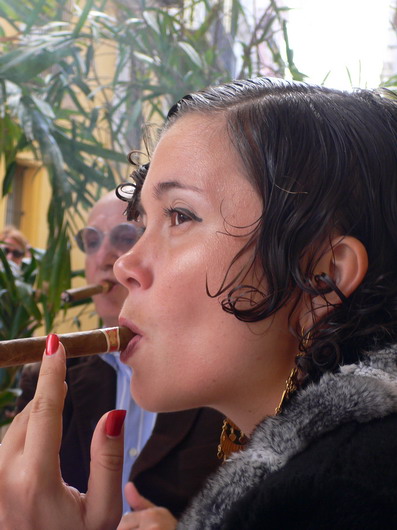 Valerio & Olga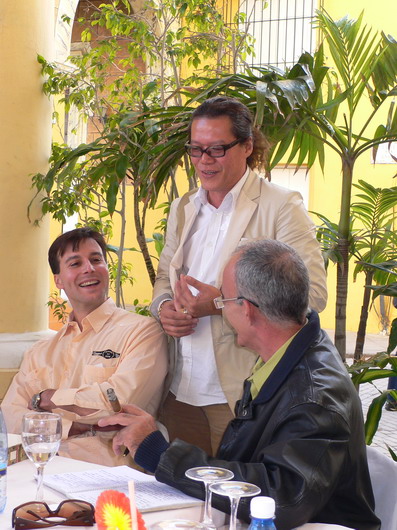 Alex, Jimmy & Dr Sorinas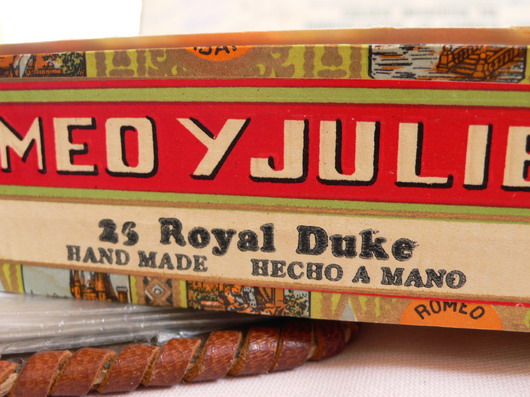 Royal Smokes – courtesy Alex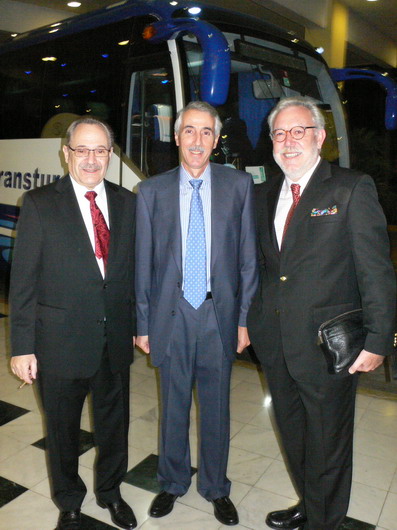 Urs Portmann, Mr Buenaventura Jimenez, CEO of Habanos SA and Nino Munoz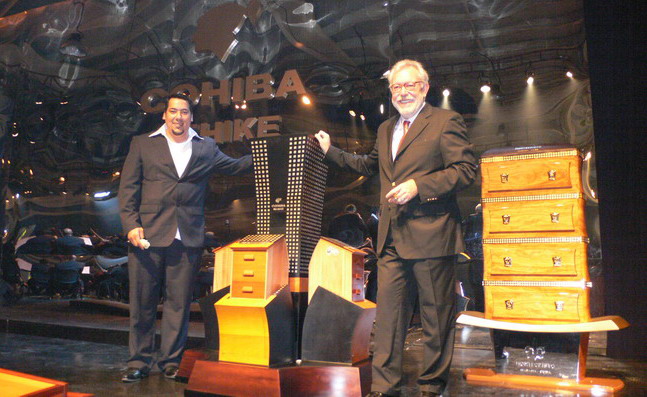 On stage with Ernesto Aguilera – the artist and manufacturer of the auction Cohiba humidor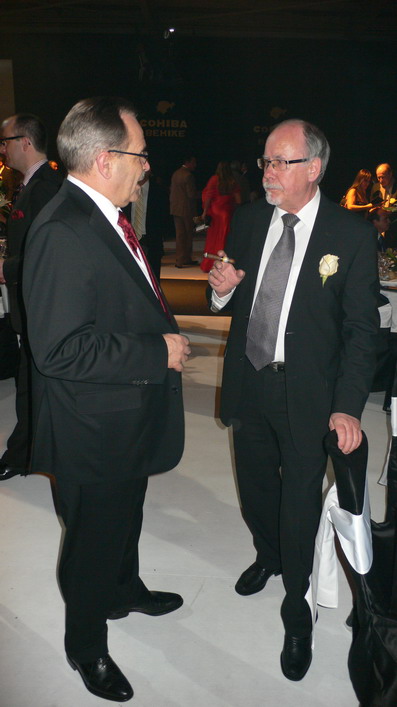 Urs congratulating Urs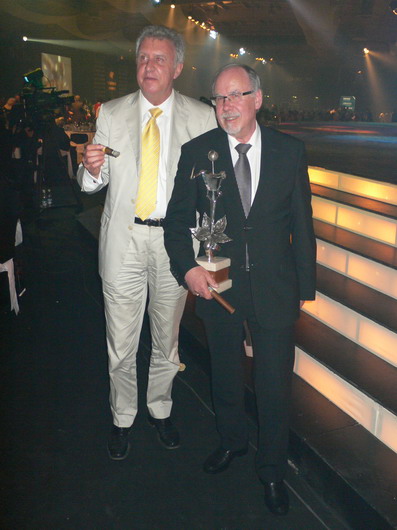 Dr Herzog & Urs Tanner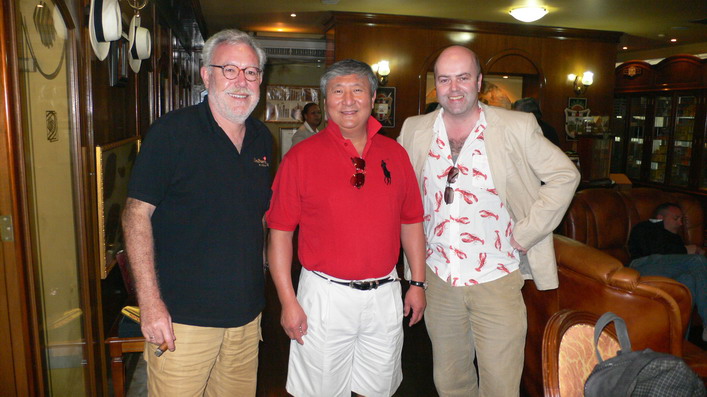 LCDH Melia Habana – Fred and Andy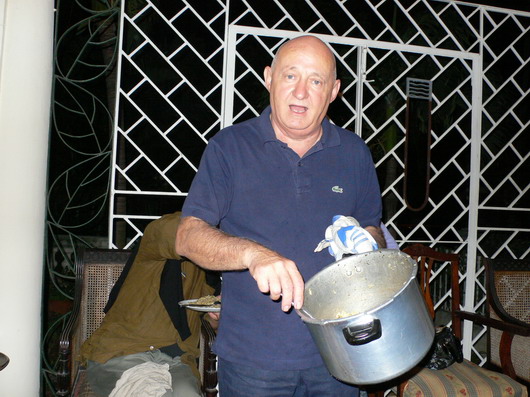 Pasta dinner with Valerio Cornale in Vedado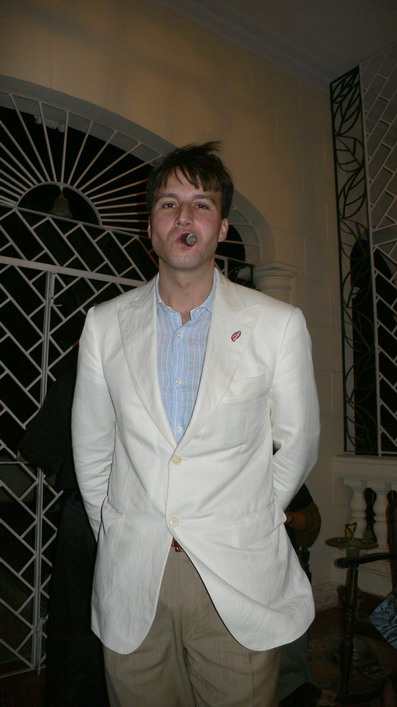 True gentleman – Alex Iappichino, Esq.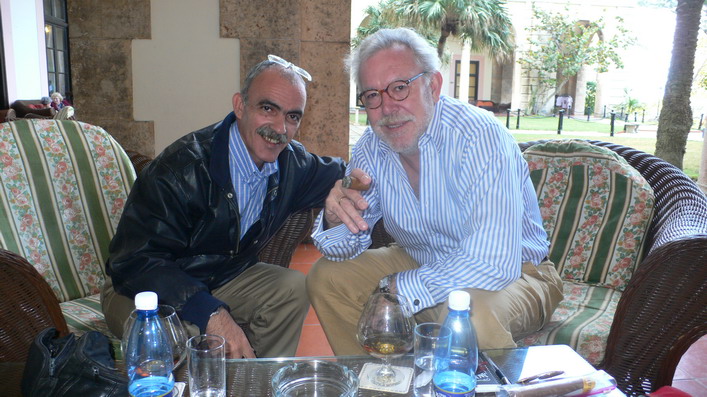 Dr Luis Sorinas
Copyright 03-2010 © Ninos Flying Cigar