19 Dec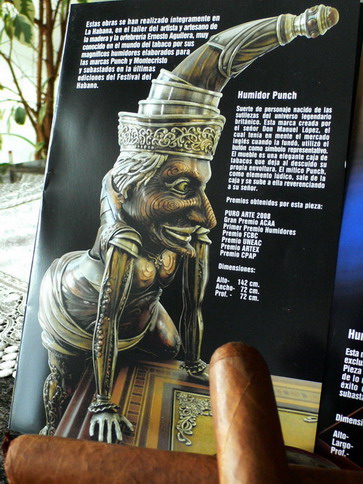 Mr Punch
Humidores hechos a mano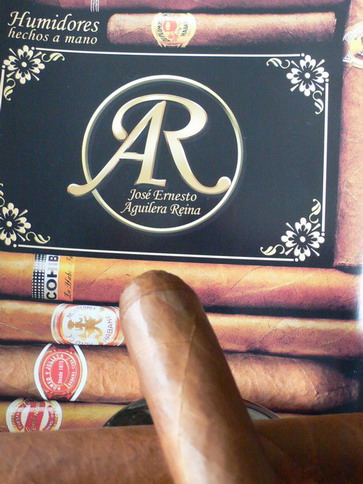 Jose Ernesto Aguilera Reina
December 2009
In 2008 I had the pleasure of meeting a young Cuban artist well known in the Humidor world for his master pieces, many of which have been auctioned during the Festival's Gala dinner each year.
His name is Jose Ernesto Aguilera Reina and he manufactures his pieces in a small workshop on the outskirts of Havana.
He was then working on a privately commissioned humidor for a good friend and I am happy to report that Mr Punch has long arrived safely at his destination after having won many prizes – 7 to be precise -, among them Puro Arte 2008.
Thanks to Toni, a German aficionado aka "Puro Cubano", I received a brochure from Ernesto with pictures of his elegant masterpieces.
Here's some pictures of Ernesto's work from his brochure and the work-in-progress of Mr Punch back in 2008.
Gracias Ernesto !
Gracias Toni "Puro Cubano" !
Nino
Happy Mr Punch / Gracias Ernesto !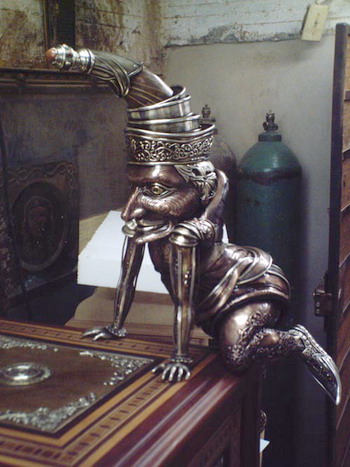 Work in progress / 2008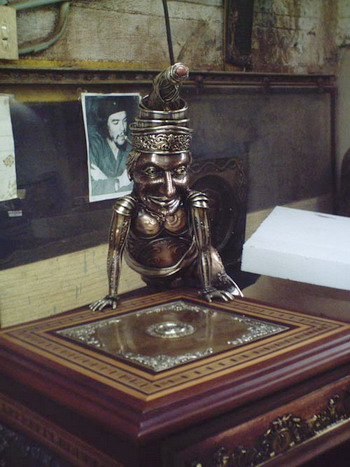 Work in progress / 2008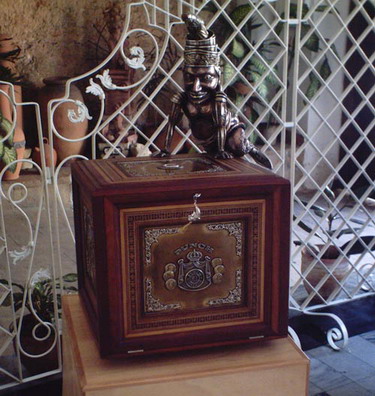 Work in progress / 2008
Copyright 12-2009 © Ninos Flying Cigar