1 Jan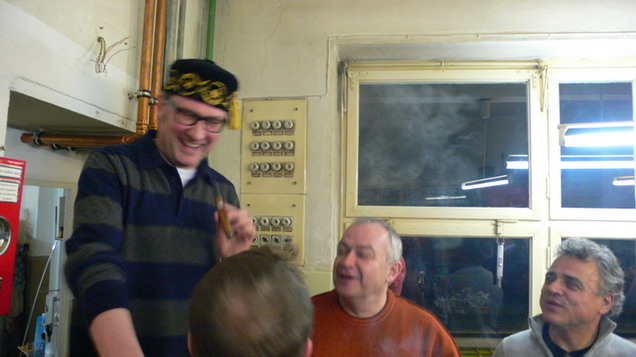 Andreas thanking everybody for coming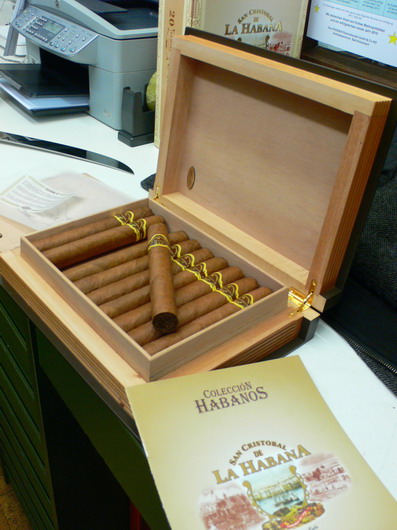 SCdLH O'Reilly
29 December 2009
We ended the pharmacy night duty year with a very pleasant smoke at the old lab, a small round of good friends gathered for the event, with, among others, Alex coming down from Solingen and bringing Tobias and Michael "Backe" along.
I brought Carlos with me over from Andy's Irish Pub, a very interesting guy who, until he met me, believed himself to be the village's only Spaniard – well, now we are two keeping up the flag.
Thomas lost a bet and brought a six pack of Cremant bubbly which we proceeded to destroy by the bottle.
Nothing was destroyed from the beautiful O'Reilly book by San Cristobal de la Habana, it remained intact.
Nothing was left from a tasty bottle of Ochdamh-mor by Progressive Hebridean Distillers, at 62,5% it was good to the last drop.
The inner core would meet 2 days later at Massimo's to celebrate into the New Year, so it was a good warm-up.
Nino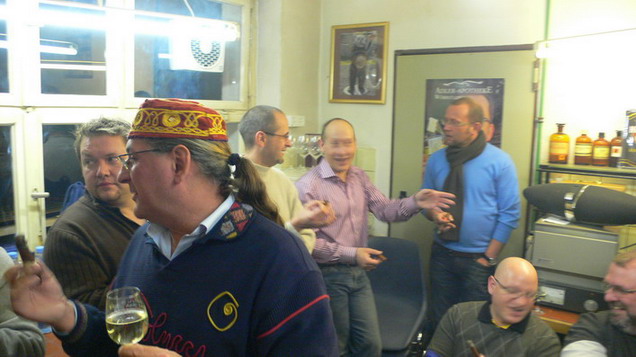 Good time in the Lab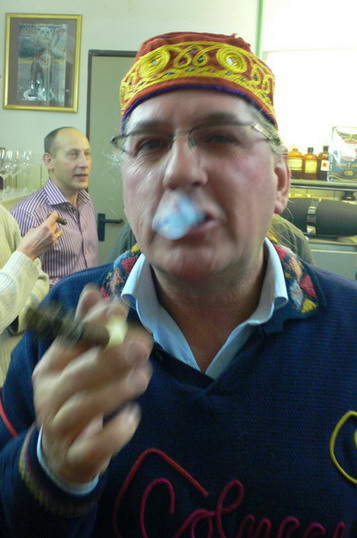 Thomas
Carlos & Thomas killing bottles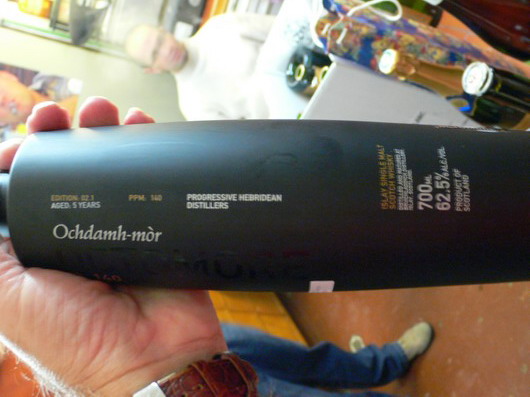 62,5 RPM's – Not bad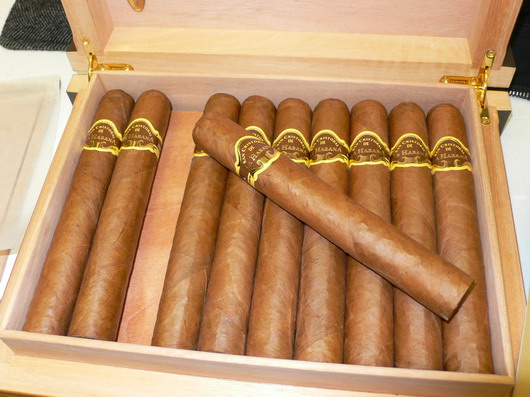 SCdLH O'Reilly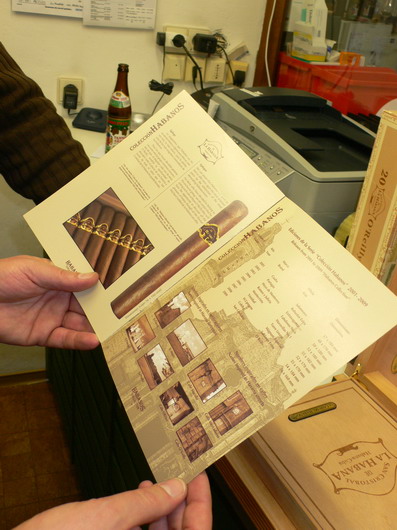 SCdLH O'Reilly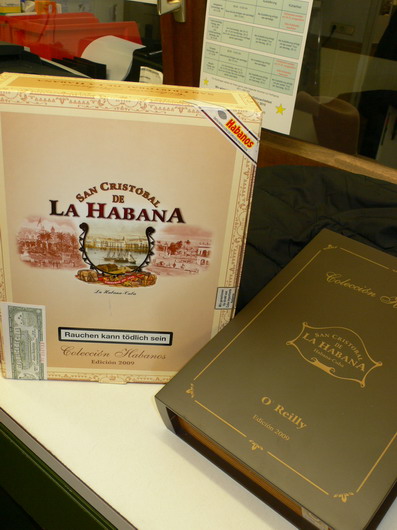 SCdLH O'Reilly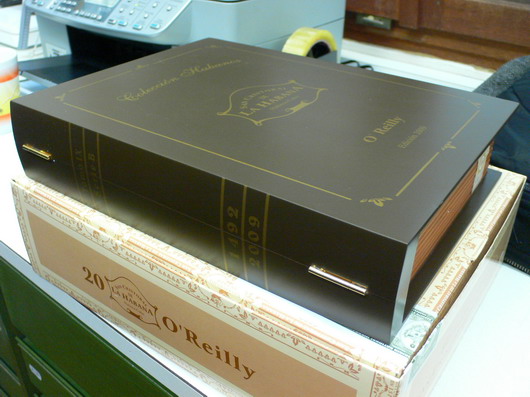 SCdLH O'Reilly
Copyright 12-2009 © Ninos Flying Cigar