22 Sep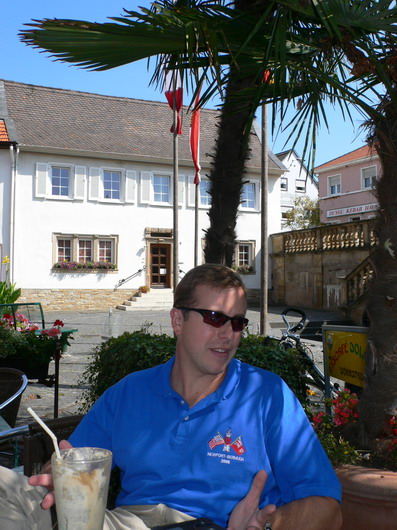 Dave in Wörrstadt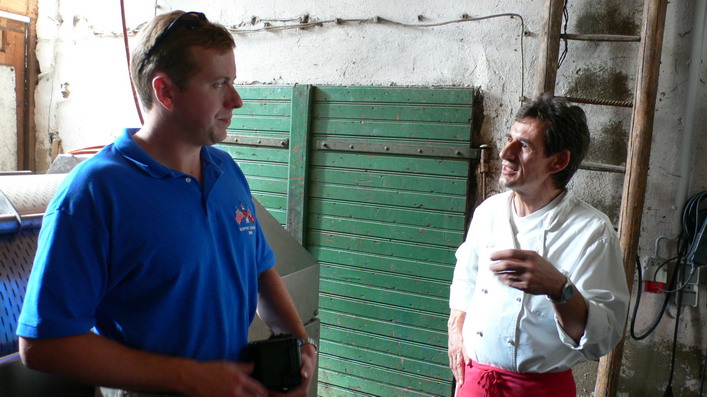 Dave visiting the cellars with Richard
September 2008
Dave "Boss Hogg", a good friend and Aficionado from Washington DC was back in Wörrstadt for a couple of visits in August and September during one of his frequent business trips to Europe.
He enjoyed fine weather, a few dinners at Café Fritz where Richard, the owner/chef took the time to chat with him on agricultural machines and then showed him around his wine cellar and the steps ( and vats ) needed to produce the good wine that he serves in his Restaurant/Guesthouse.
After one of those dinners we retired to the next-door pharmacy where we were entertained by Andreas and Bernhard until midnight smoking and having a good time in the office.
Good cigars were smoked and good wine was enjoyed as well as a fantastically smooth "White Lightning" Apple Schnaps courtesy of Fred Lauw, "El Humidore".
Unfortunately Dave did not manage to rent a Porsche 911 this time again to have fun on the Autobahn, so it fell to me to drive him "a bit faster than usual" to the Airport – which, being a Sunday morning, was not a big problem.
Nice to have you back, Dave !
Here's some pictures of his visit.
In the Cellars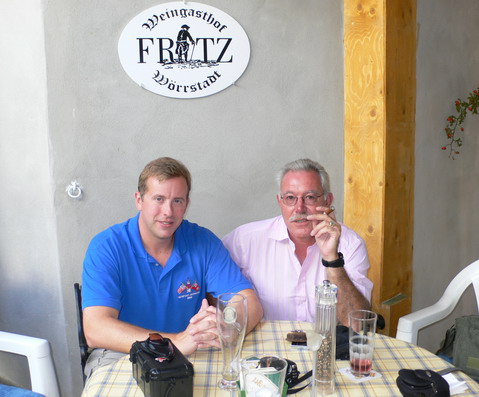 Cafe Fritz Wörrstadt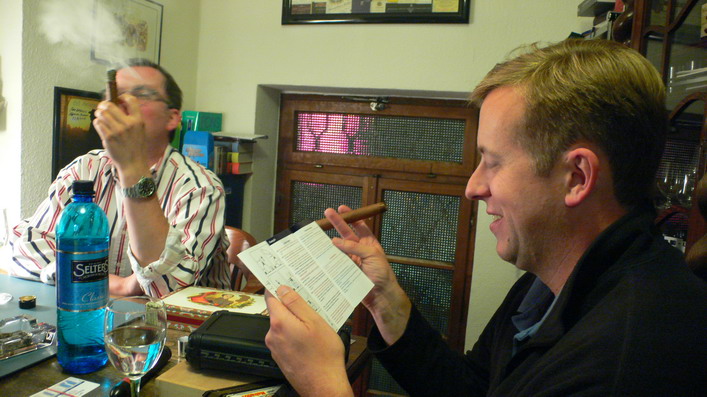 Dave in the office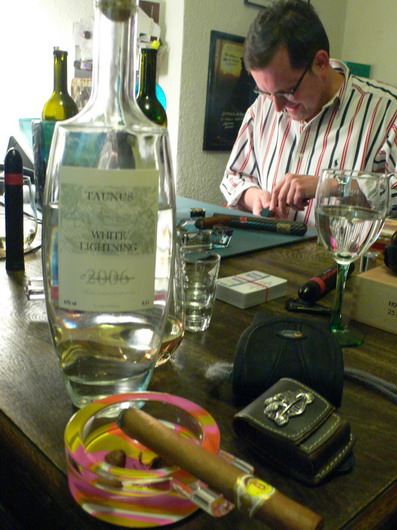 White Lightning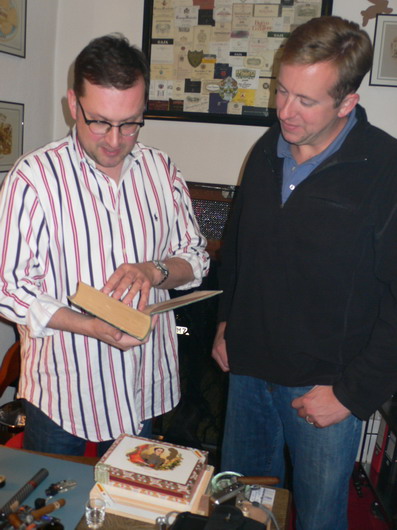 Dave in the office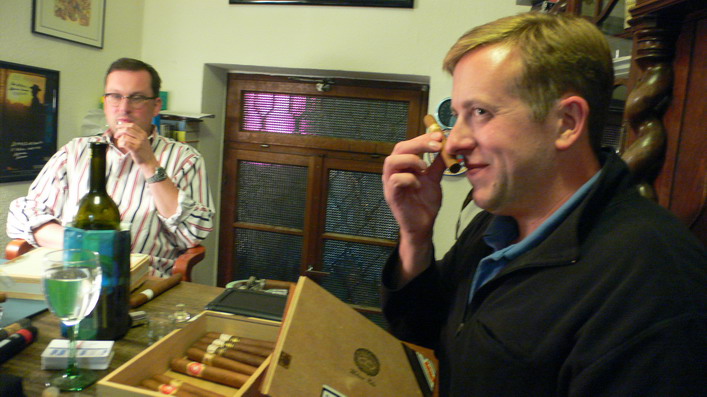 Dave in the office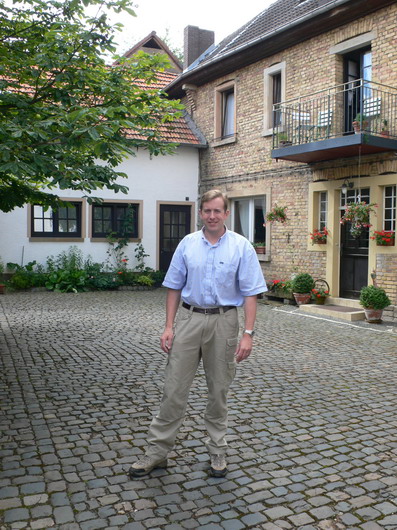 Wörrstadt Sep. 2007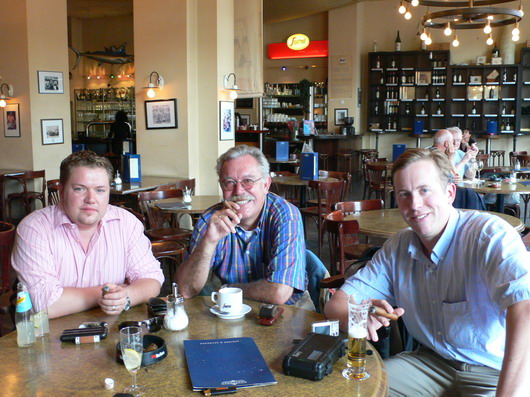 Wiesbaden Sep. 2007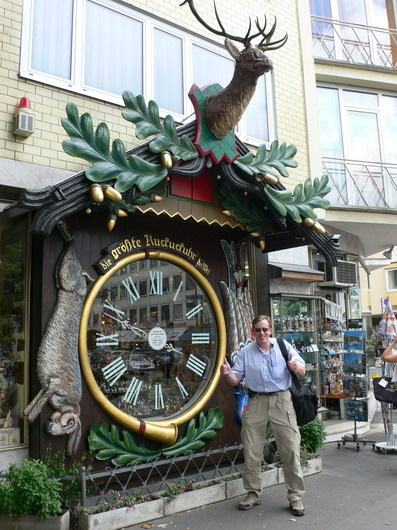 Dave & the world's largest coockoo clock – Wiesbaden Sep. 2007
Copyright 09-2008 © Ninos Flying Cigar