12 Feb
A friend posted this link to the Cuban Prensa Latina news-service :
www.prensa-latina.cu/index.php?option=com_content&task=view&id=476518&Itemid=1
The news item refers to the upcoming Partagas Festival in April and November and gives some general information by Habanos SA on the brand and dates of the event.
The funny thing is the picture they chose for the article …. :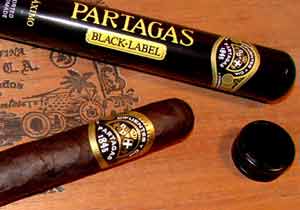 Picture of Prensa Latina for the article …
If anyone is interested in this ultra-rare Partagas Black Label cigar which is not on the official Partagas vitolario list ( i.e non-existent )  and impossible to find in Cuba :
www.jrcigars.com/jr/index.cfm/hurl/evt=itemDetail/itemcode=PABMAX/PARTAGAS-BLACK-MAXIMO.html
Partagas Black Label – Dominican Republic
Looks like Fool's Day arrived early this year in Cuba or an official case of confusion.
Nino
Copyright 02-2012 © Ninos Flying Cigar