14 Feb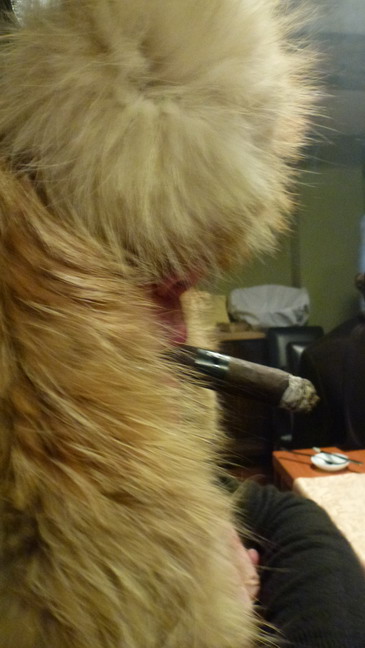 Yeti smokes Nicarao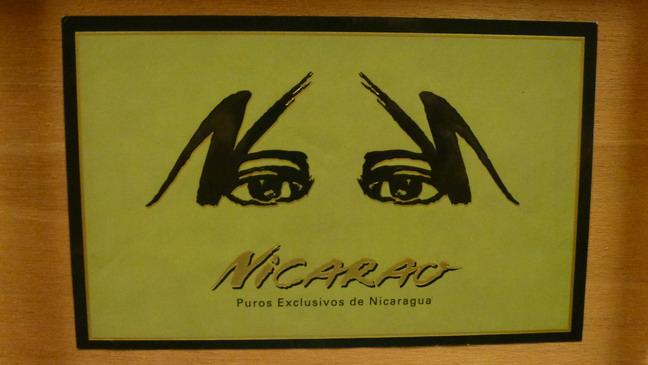 Nicarao Exclusive
As every February Thorsten will attend the large Ambiente fair in Frankfurt but prefers to stay in the village and commute to the big city.
For one it's more affordable and second – more fun now that he's been around us for some years.
First dinner was at Massimos's and Thorsten introduced us to Vega de Santiago, a Costa Rican brand, of which we smoked a D8 Torpedo and a Heritage.
Both cigars impressed us and we smoked them with pleasure.
Next evening we moved over to Herve's and a slightly larger crowd met, which, as he hasn't installed an air vent device yet, led to lots of cigar smoke and therefore frequent window opening which froze most of us sitting by the windows …
The dinner was very good with 6 of the group having the small 11 course dinner – I chose the more rustic Schnitzel.
Cigar that evening was the new Nicarao exclusive line Don Rafa – an extremely dark, oscuro, beast.
The cigar did not impress us – too linear, too constant, no real highlights, albeit a very pleasant and perfectly constructed cigar but nothing exciting.
After freezing my butt off here I now look forward to warm Cuba …….
Nino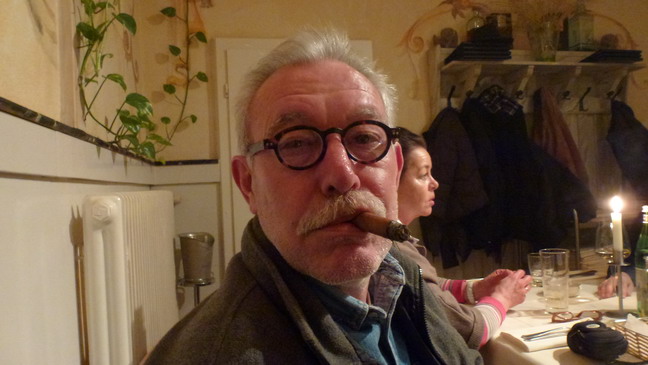 Gute Sarrazin Kopie …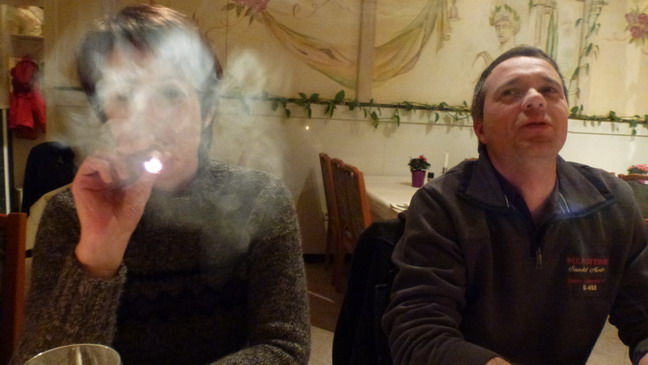 Stefanie, D8 & Thorsten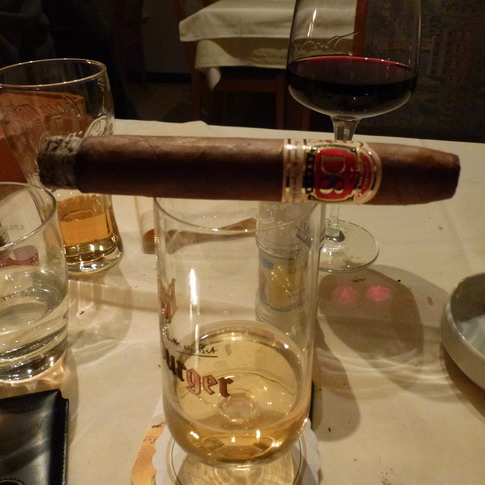 D8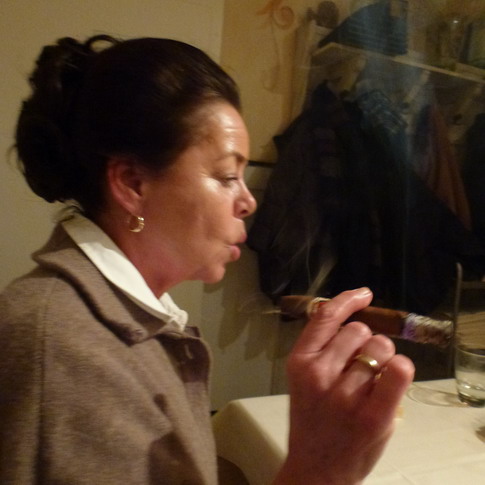 Inge likes the peppery tone of the D8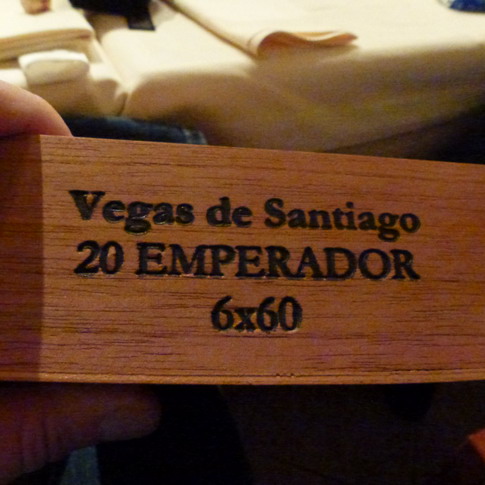 Vegas de Santiago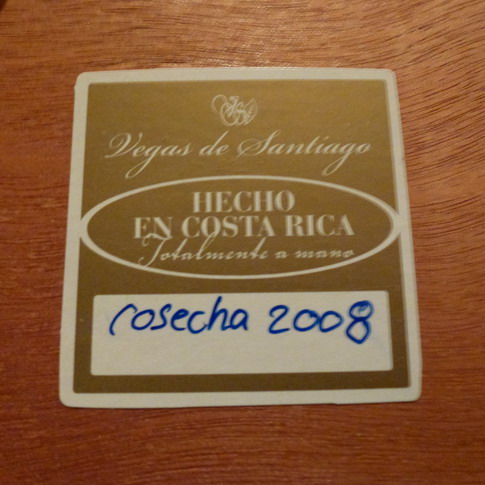 2008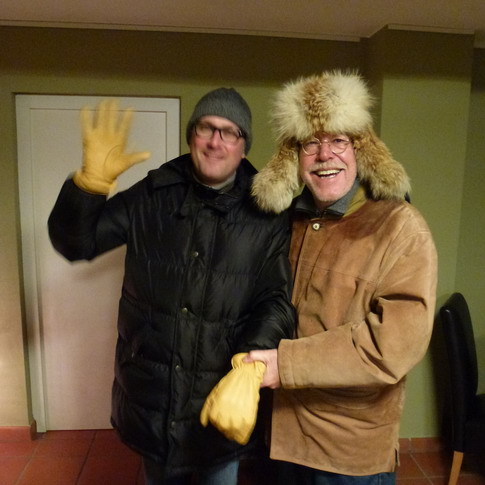 Arriving at Herve's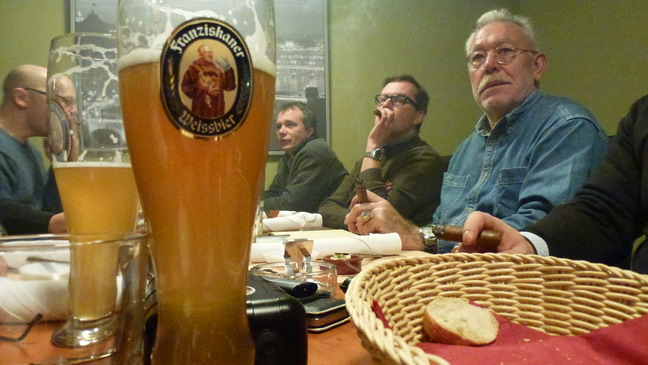 Beer & Cigars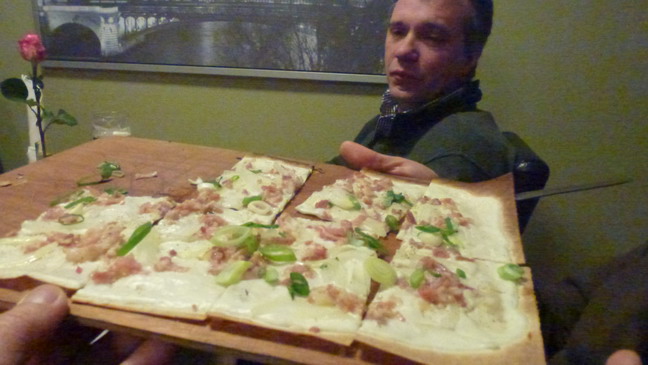 Alsatian Flammkuchen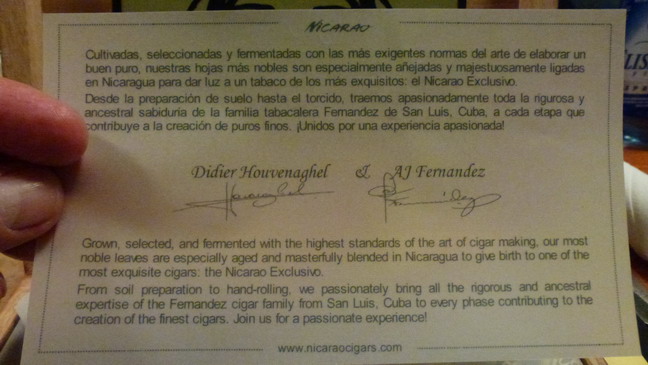 Nicarao Info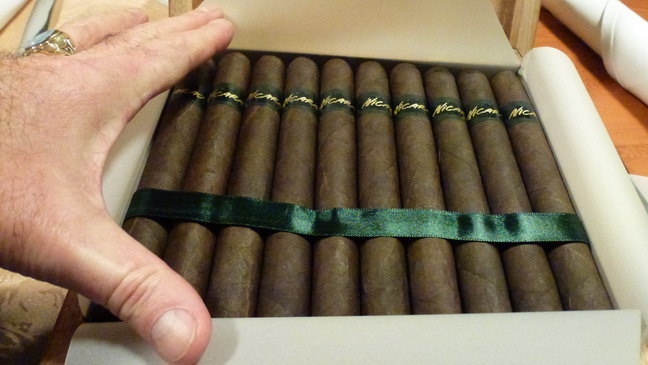 Dark sticks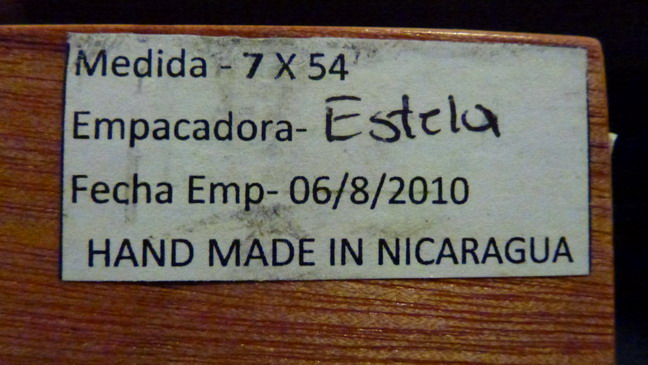 Nicaragua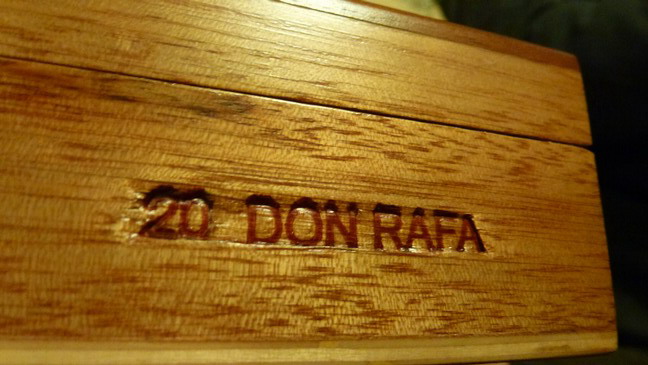 Don Rafa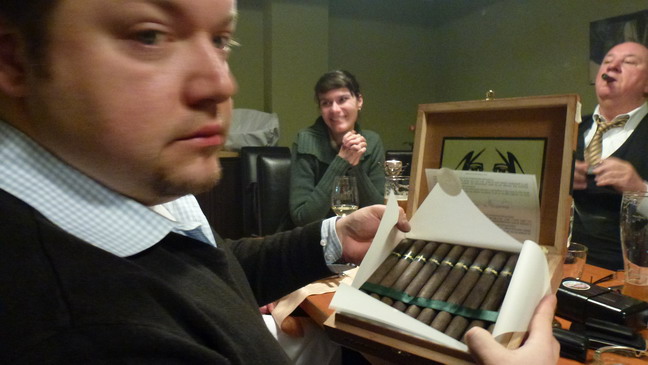 Nice box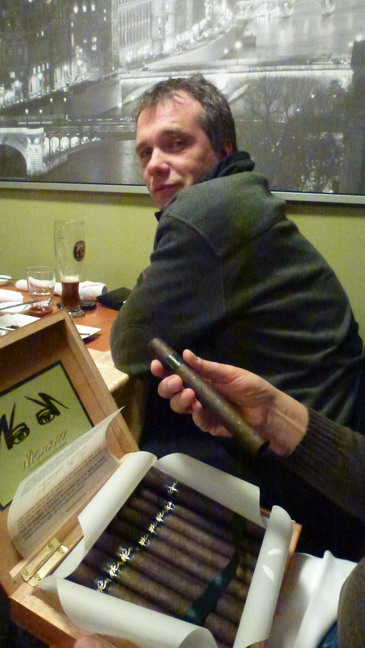 Good feel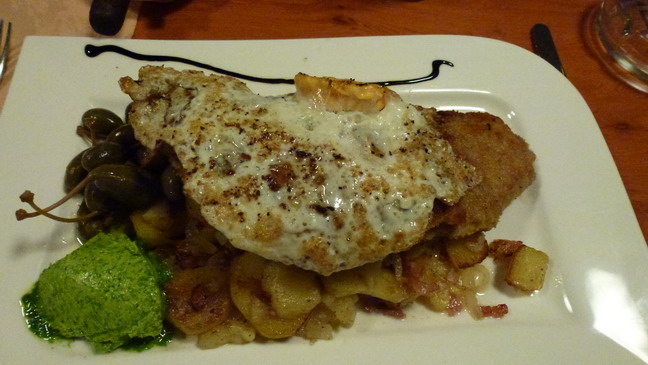 Schnitzel time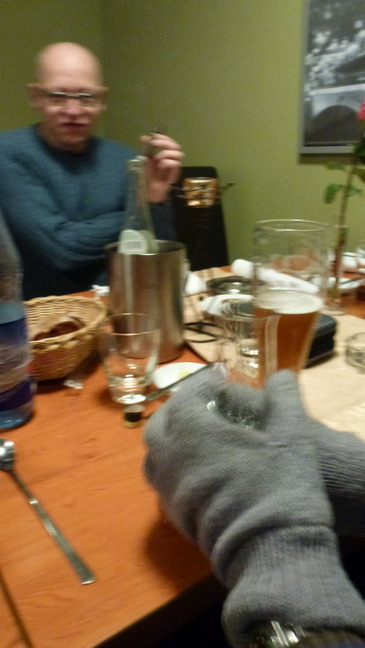 Too cold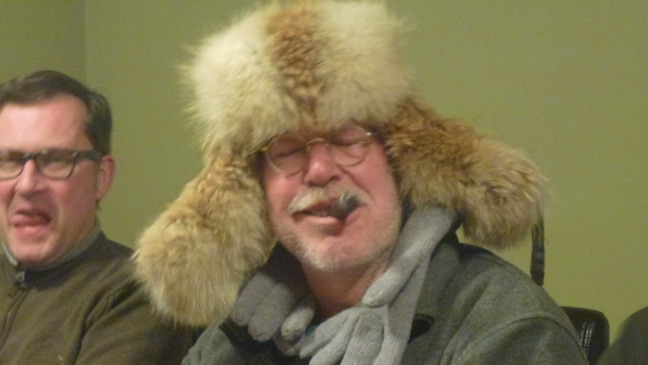 Love the dead cat on my head in the winter
Copyright 02-2012 © Ninos Flying Cigar