25 Sep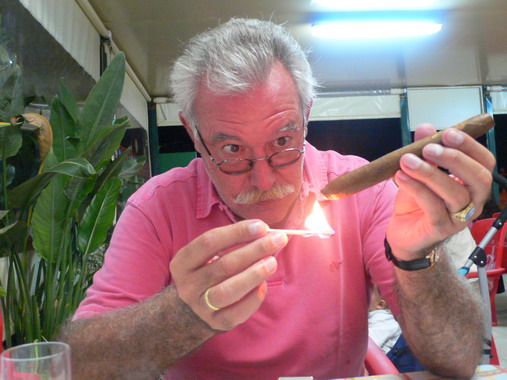 Firing off the Salomones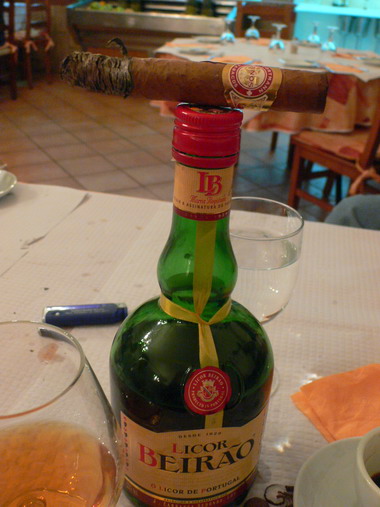 Portmann 35 Aniv. & Licor Beirao
Portmann 35 Aniversario Tasting
Location : Adega TiCosta
Duration : 1h45 ( 21-22h45 Portugal-Serbia match )
Dinner : Rabbit Stew / Coelho
Beverages : Red Monte da Peceguina Alentejo, Water, Bica coffee & Maciera Brandy
Great construction, delicate pre-light taste.
Straight burn, Great grassy, spicy aroma from Start.
First Third : strong, pure, straight tobacco taste, very good. Very fine, firm and structured ash.
Easy draw, elegant, refined.
Second Third : smooth, perfect, slightly floral, honey taste. Peppery, cedar.
Perfect to the end.
Too busy watching the game to take further notes :-))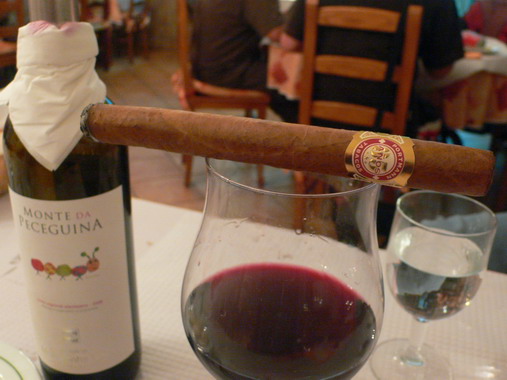 The Game begins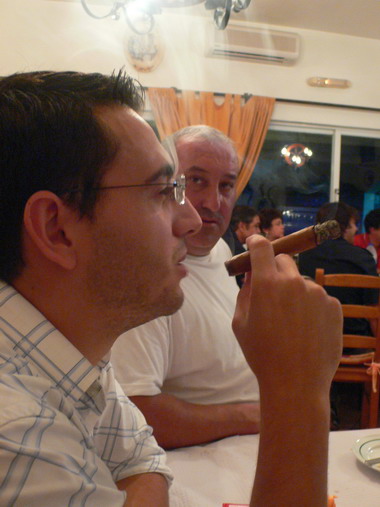 Ruben & Fernando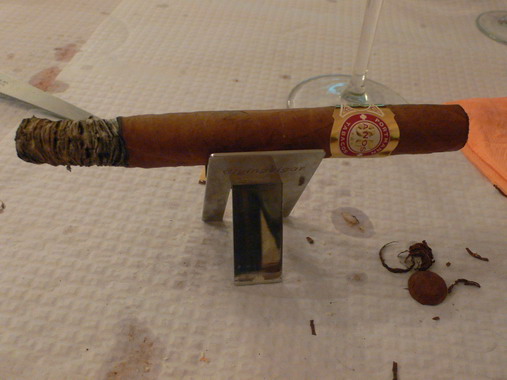 Excellent cigar !
Reynaldo Salomones Nov-2006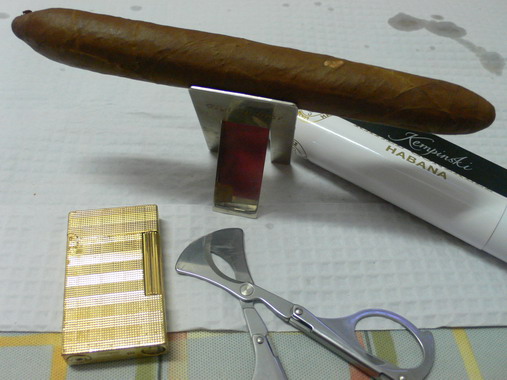 Great Start
Location : Adega TiCosta
Duration : 2h15 ( 21h15-23h30 )
Dinner : Chicken / Frango ao Piri-Piri – very spicy.
Beverages : Planalto White, Water, Bica coffee & Maciera Brandy
Very mild, smooth, solid, good ash, good burning.
Perfect construction except for tip.
Not "refined" compared to LGC MdO No 2 that I had the day before.
Wife liked the "pure tobacco taste" of the Reynaldo custom rolled Sublimes I had 2 days back, she didn't like the "perfumed" aroma of the LGC so I chose the Salomones today.
Very agreeable, no harshness, but also no distinct flavour "upgrade" in first ½ hr.
Stronger, more aromatic in second third, minty.
Distinct tobacco, mint, animal (?) aromas.
Very good cigar that can rest another couple of years. Tobacco is supposed to be 4-5 yrs old as per Reynaldo's claim.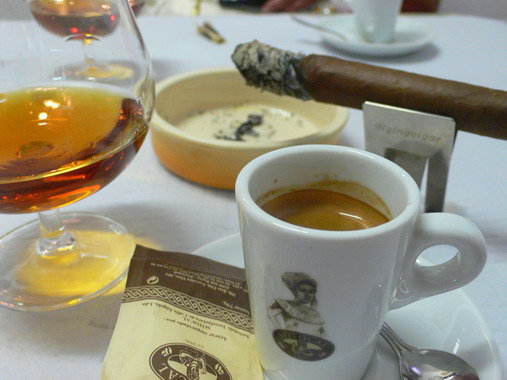 Perfect Ending
Copyright 09-2007 © Ninos Flying Cigar