1 Dec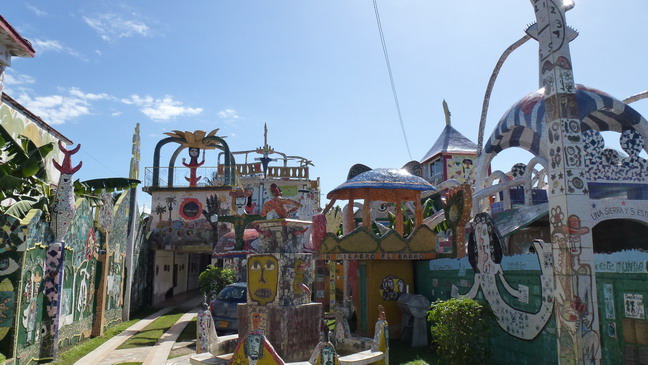 Entering Casa Fuster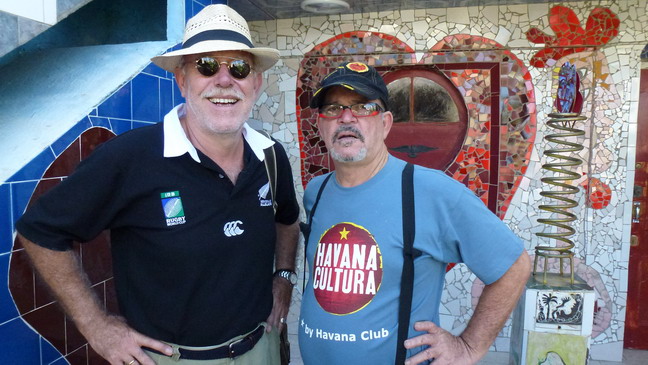 With the artist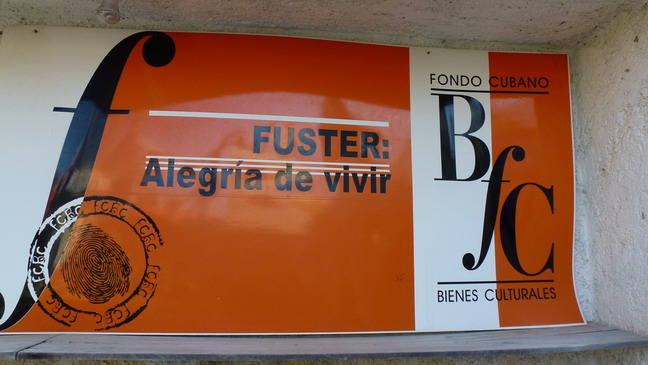 Alegria de vivir
Dec. 2011
A visit to one of Havana's attractions, the Casa Fuster which is actually a whole block of houses decorated with ceramic tiles by the artist, ceramist and painter Jose R. Fuster.
www.moon.com/destinations/cuba/havana/sights-playa/nautico-flores-and-jaimanitas/casa-estudio-de-jose-fuster
The house is located in the Jaimanitas neighbourhood, past the Club Habana and just before reaching the Hemingway Marina. Nearby is the (hidden and well protected ) residence of Cuba's "maximo lider", but you won't be able to see it, much less approach it.
It is a very attractive artistic project and reminded me very much of the works by Spanish artist Gaudi to whom Fuster offers a homage.
A great place to spend a few hours and then walk on to a good seafood meal at Santi's Paladar, a small shack by the boat quay a few streets further up.
Nino
Homenaje a Gaudi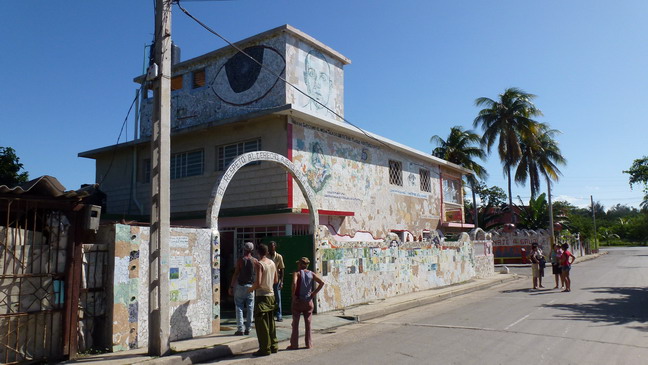 The street
Street murals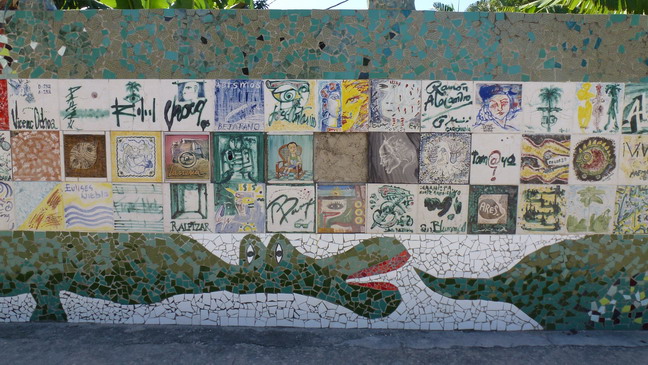 Tiles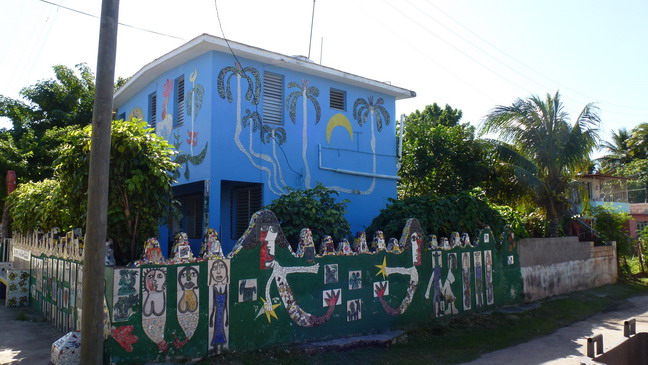 Houses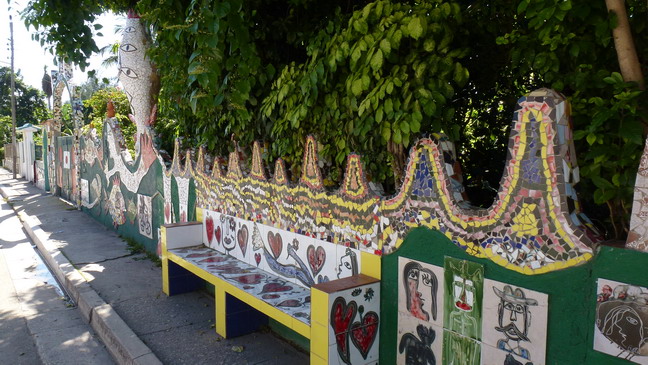 Decorations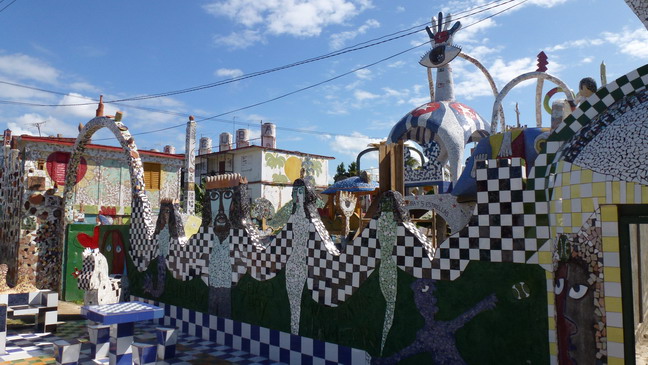 Casa Fuster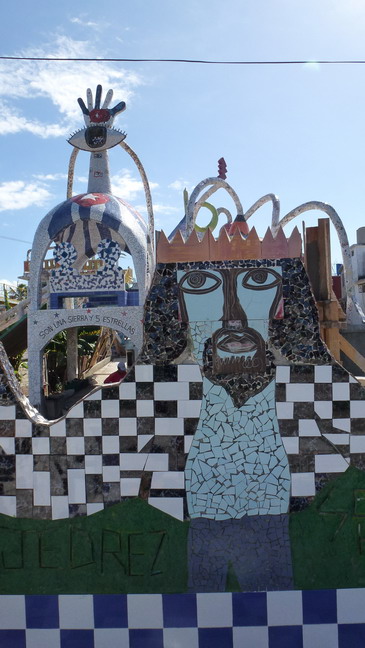 Casa Fuster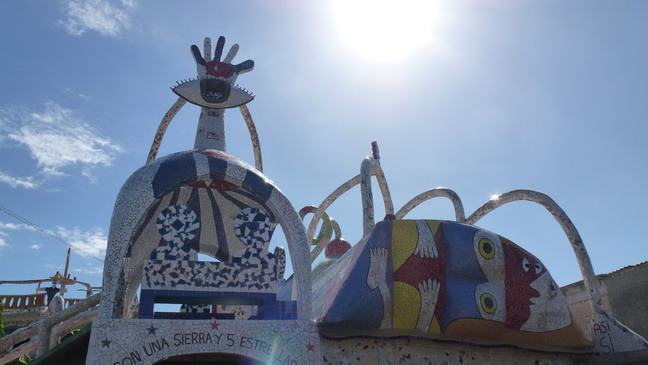 Casa Fuster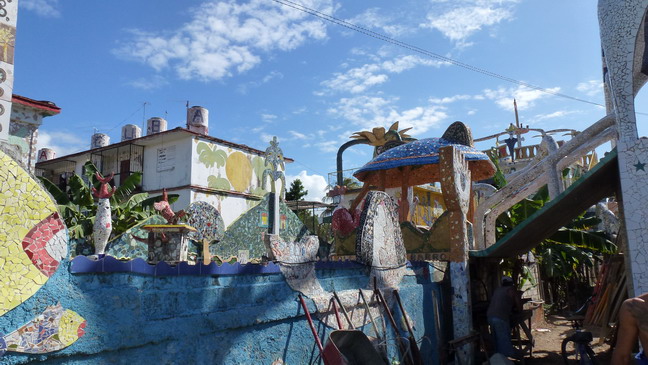 Casa Fuster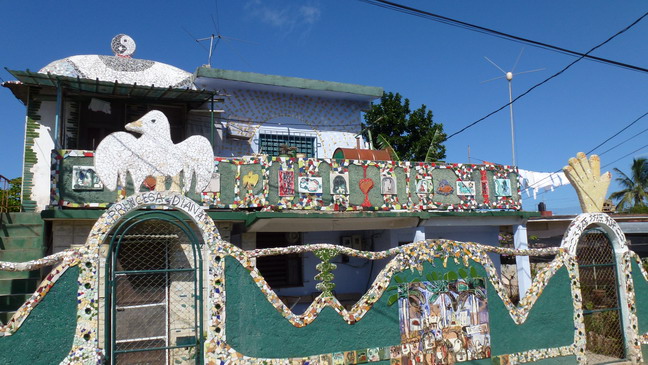 Casa Fuster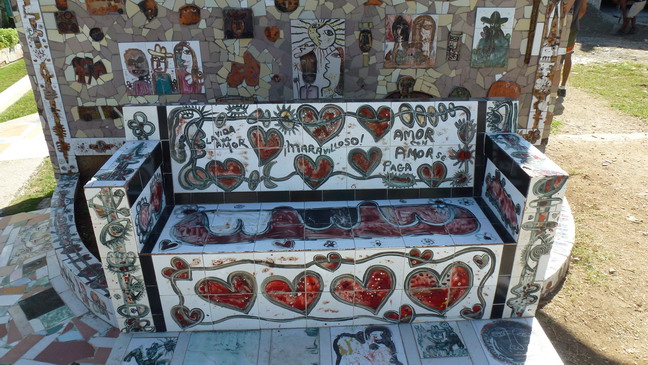 Casa Fuster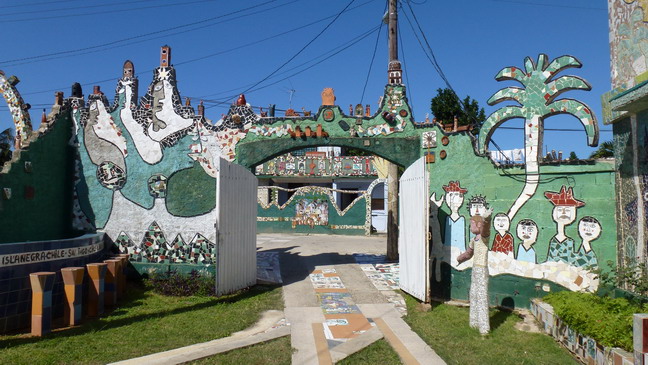 Casa Fuster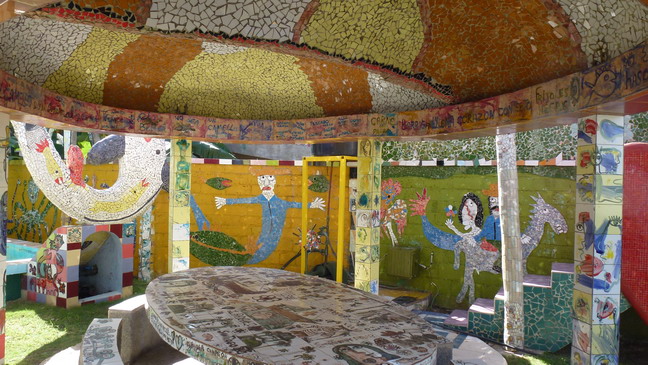 Casa Fuster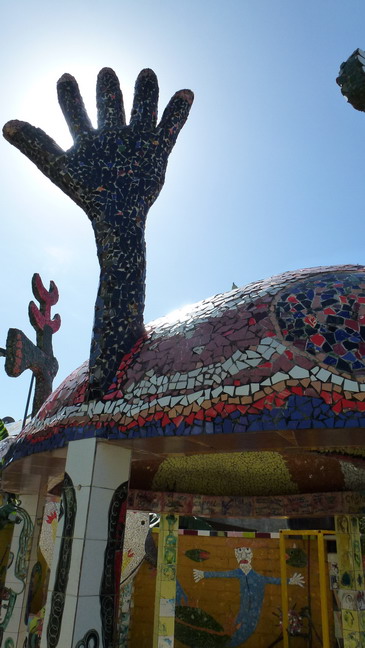 Casa Fuster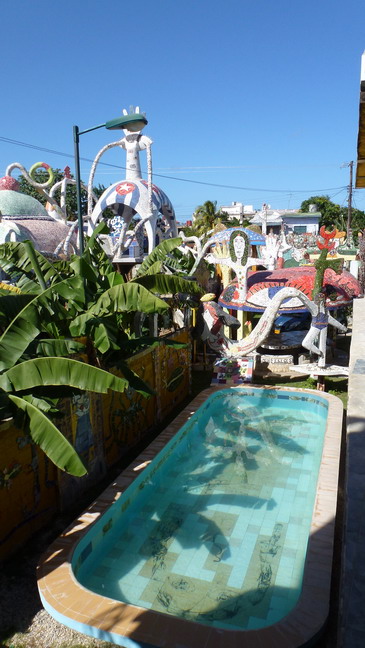 Casa Fuster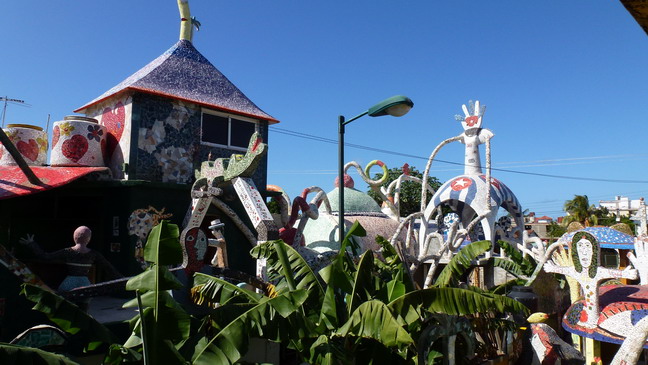 Casa Fuster
Casa Fuster
Casa Fuster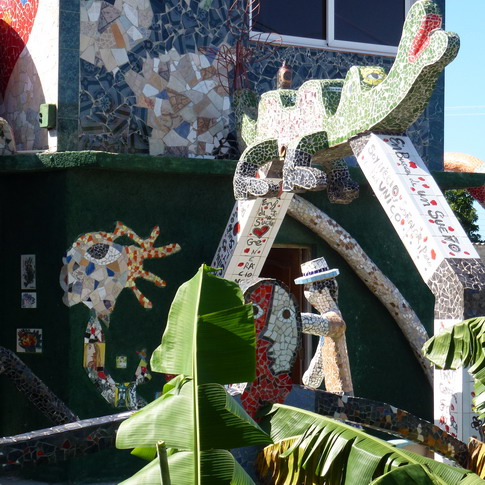 Casa Fuster
Casa Fuster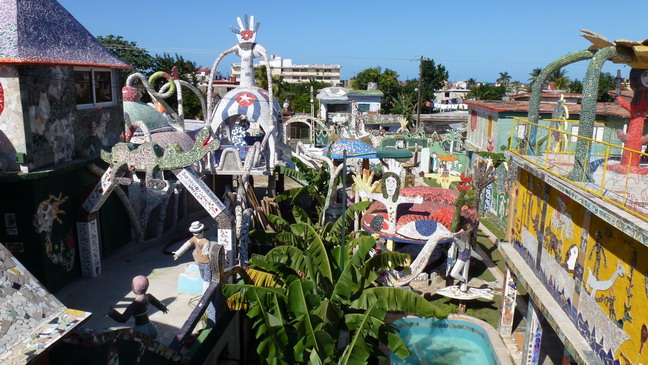 Casa Fuster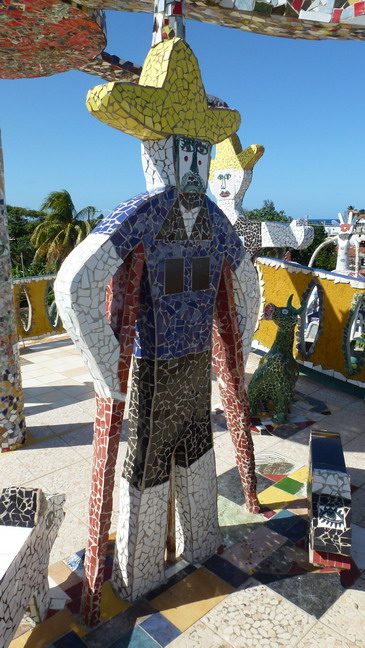 Casa Fuster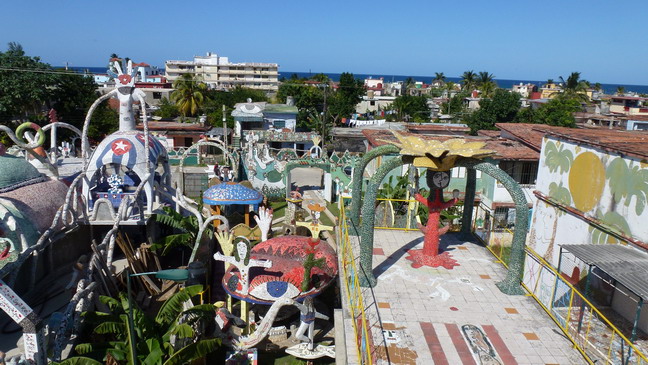 Casa Fuster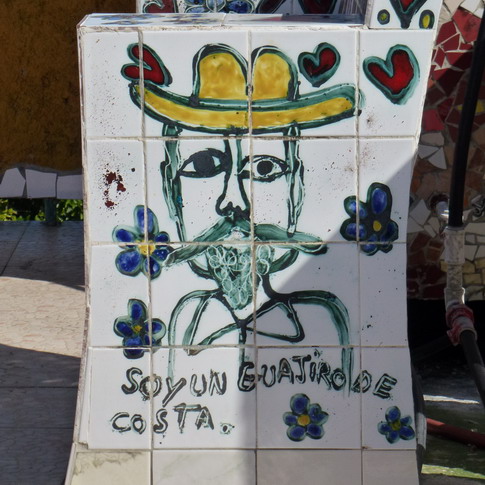 Casa Fuster
Casa Fuster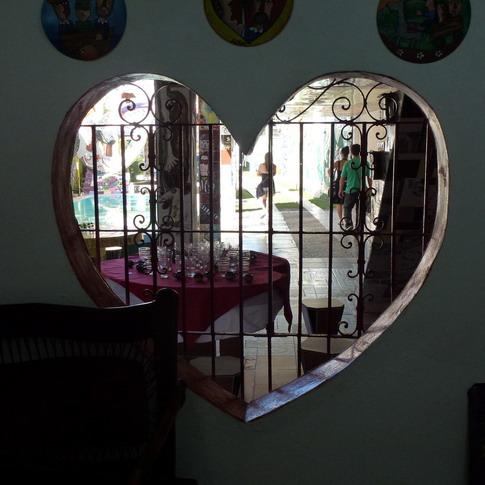 Casa Fuster
Casa Fuster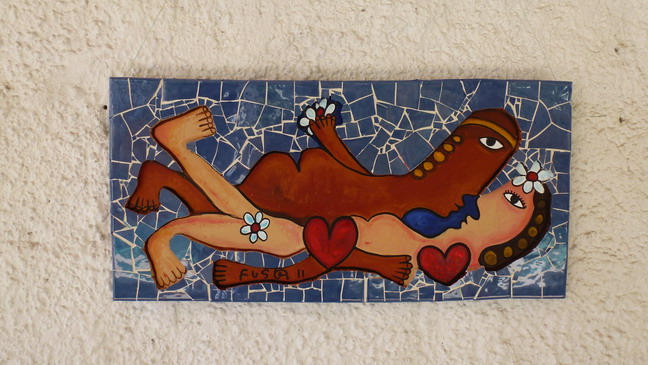 Casa Fuster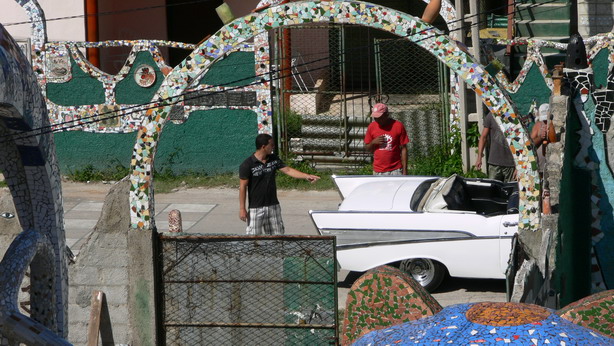 Casa Fuster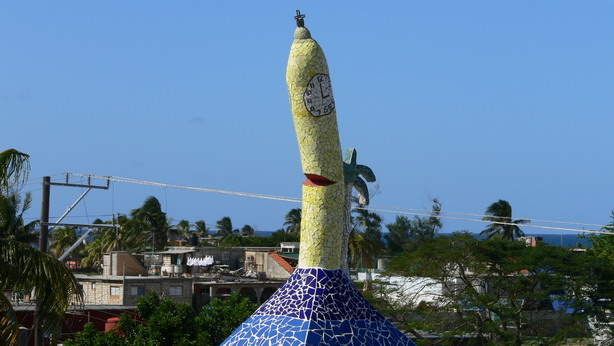 Casa Fuster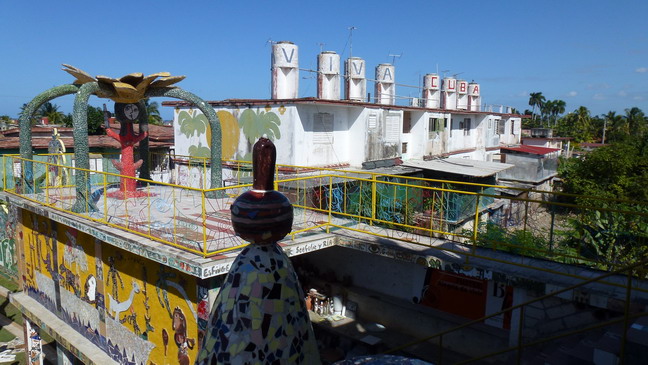 Casa Fuster
Copyright 12-2011 © Ninos Flying Cigar