7 Dec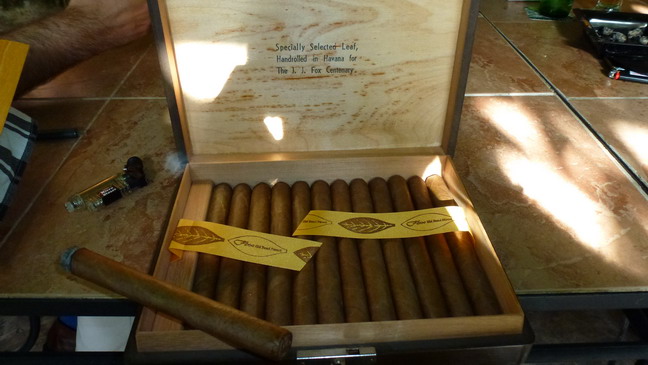 1981 Centenary Sir Winston for JJ Fox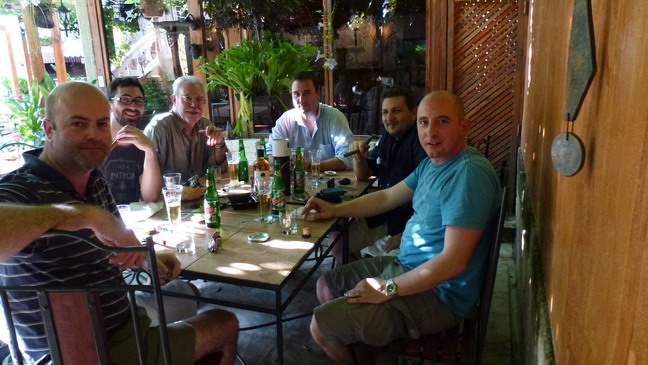 The group at La Moraleja
Dec. 2011
The good thing about being around in Havana during one of cigar events is that you get to meet friends from all over the world and spend time with them and enjoy good cigars and information.
A special person is Andy Ryan from Ireland, always along with Rob Fox of James Fox Tobacconists, a great and imaginative couple, having started the idea of the Rollers vs Merchants baseball tournament earlier this year during the Festival and always ready for a good time during their visit to Havana. See the fun cab ride we had …
We met a few times and while picking up the dinner tickets at Partagas we were joined by Colin and Luke.
Being lunchtime I suggested La Moraleja and that's where we went for a long and luxurious lunch of many Tapas and a few main courses like rabbit in Bucanero beer and the like, simply delicious.
Rob Fox was kind enough to pass around a box of 1981 Sir Winston – a box celebrating the 1881 – 1981 J.J. Fox centenary as a prestigious and successful tobacconist.
We smoked the cigar with a bottle of Irish Green Spot single Pot still whiskey that was also compliments of the Irish "side", a whiskey of which only in 600 bottles a year a produced.
I have lost or misplaced my notes ( I am quite sure there will be a review by Colin Ganley ) but we were all very impressed by this 30 yr old cigar, showing full aromas, elegance and great finesse.
An immensely delicious cigar that left us dreamily enjoying the lazy Havana afternoon ( at least I did, as I didn't much care for any "extreme political views" on medical care or gun ownership in the US, not with a 30 yr old Sir Winnie and a glass of whiskey in front of me, no sir, muchas gracias but I'll pass on that subject, deaf from the Canonazo anyways, he he …. ).
www.jamesfox.ie/page.html?id=45
Thank you Rob Fox and Andy Ryan !
Nino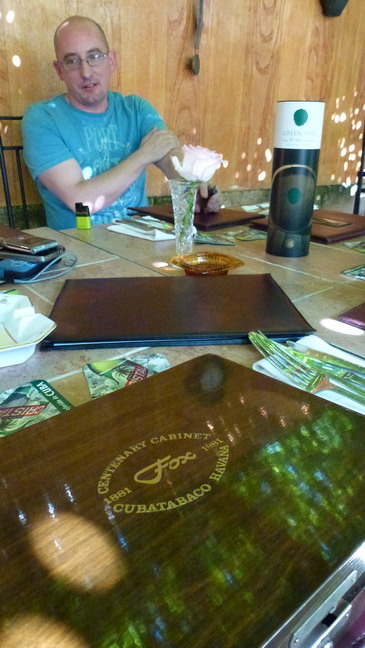 1981 Centenary Sir Winston for JJ Fox & Rob Fox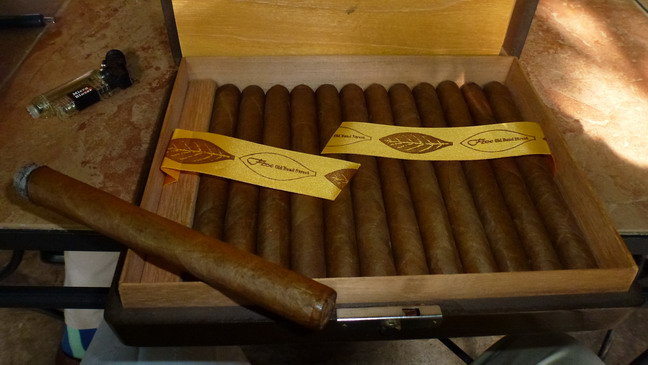 1981 Centenary Sir Winston for JJ Fox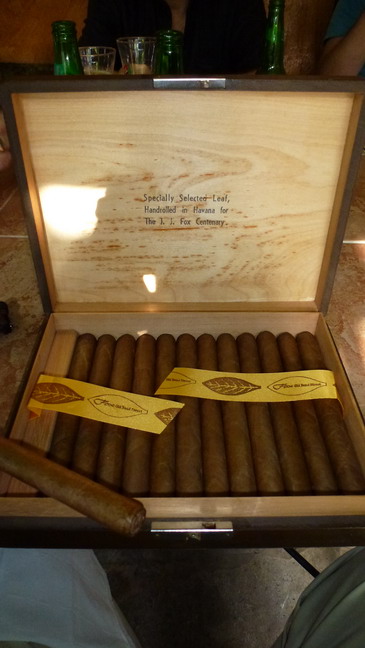 1981 Centenary Sir Winston for JJ Fox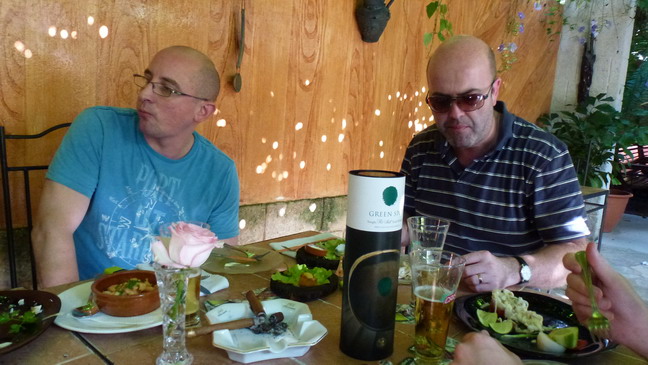 Rob & Andy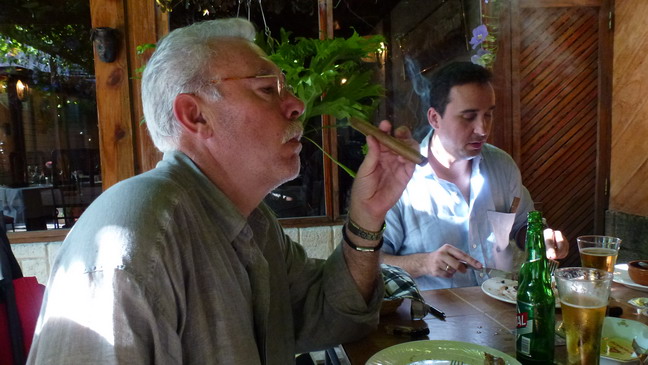 Impressed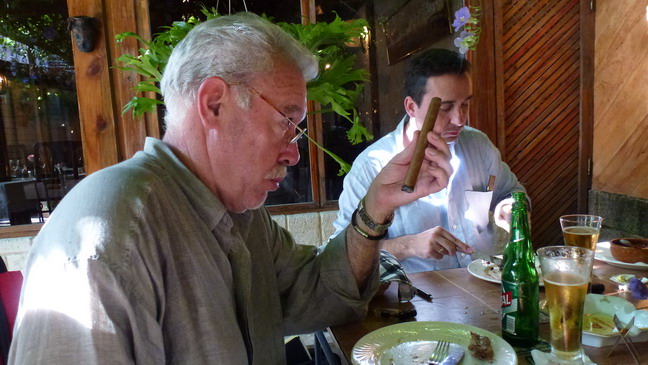 Perfect beginning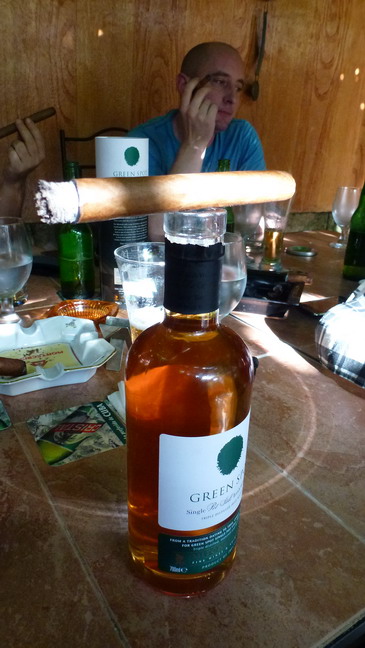 Sir Winston & Green Spot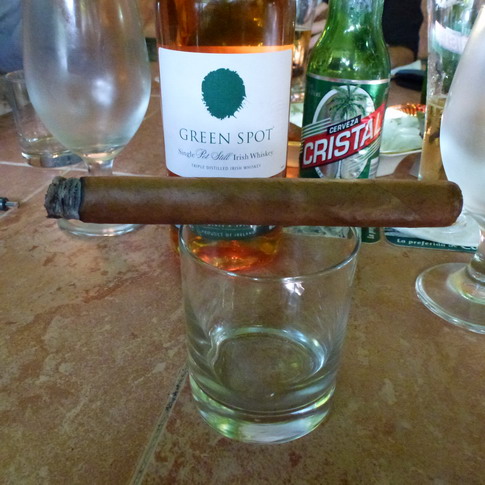 Can't get enough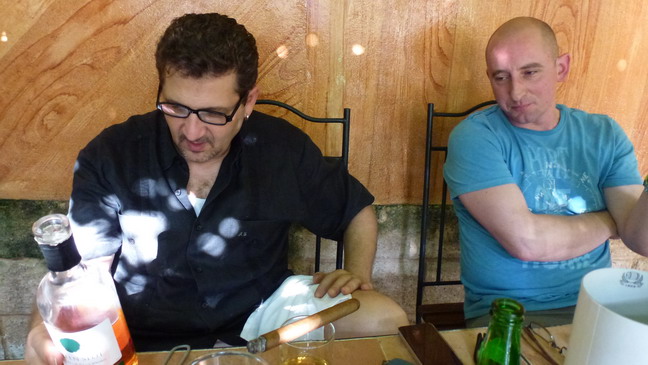 Tasting notes on the Green Spot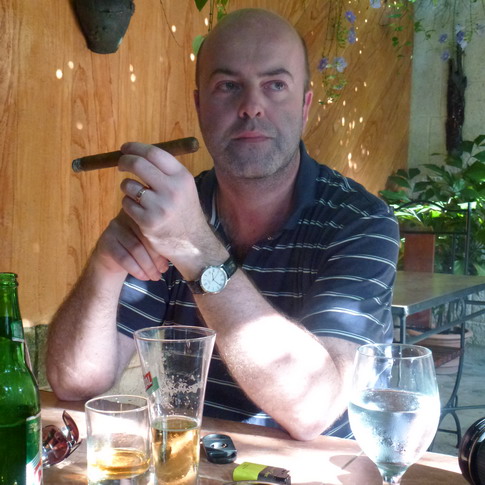 Andy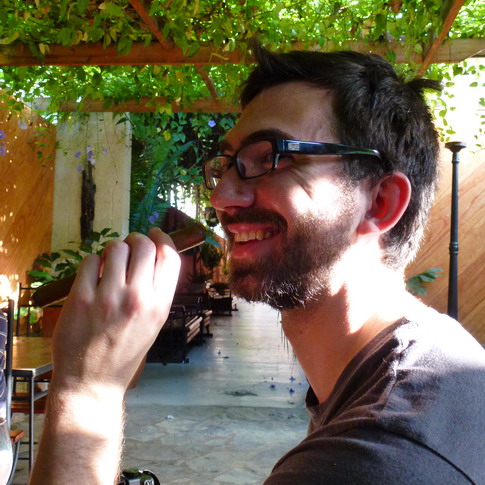 Luke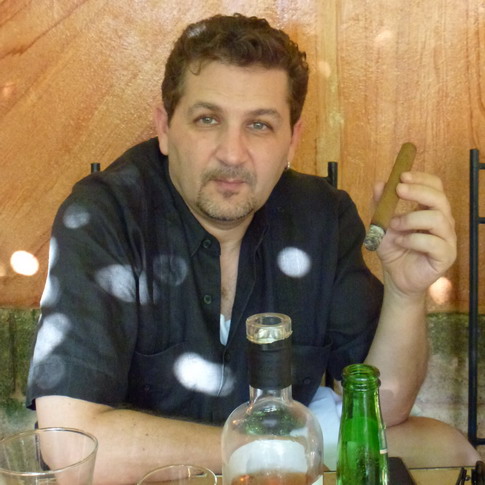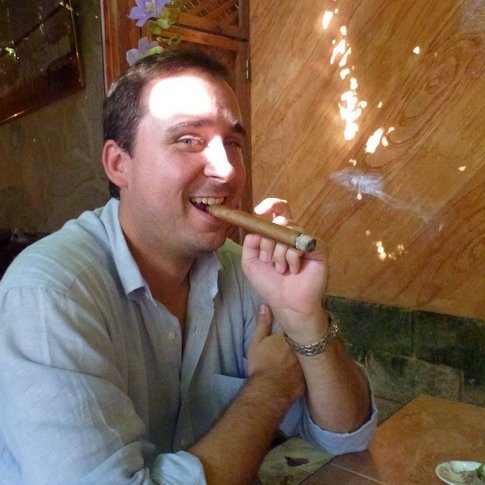 Colin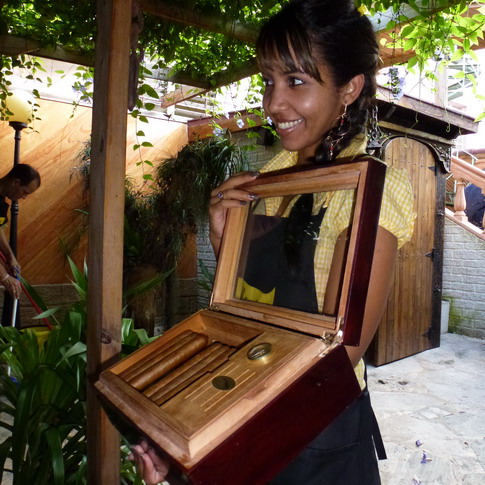 After lunch cigars at La Moraleja by Ingrid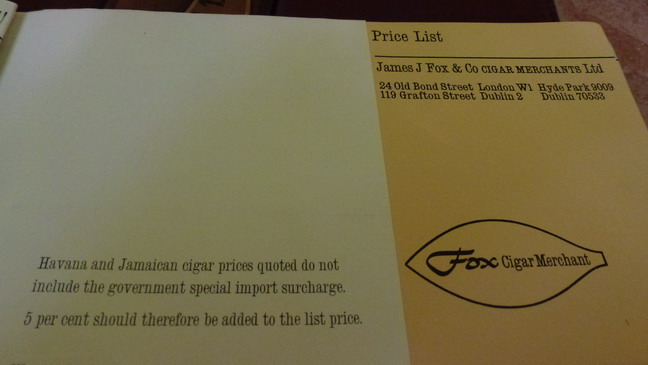 Fox catalogue
Fox catalogue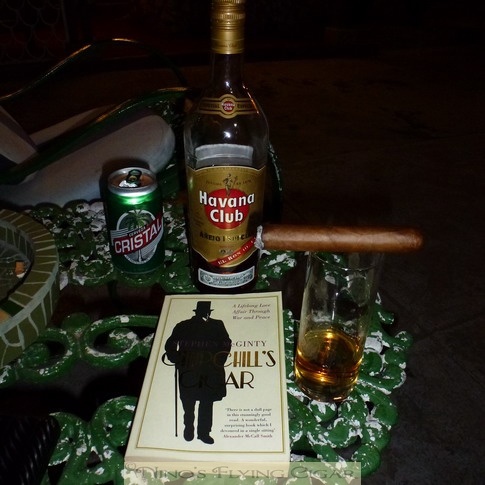 A good read on Sir Winston too …
Copyright 12-2006 © Ninos Flying Cigar