12 Dec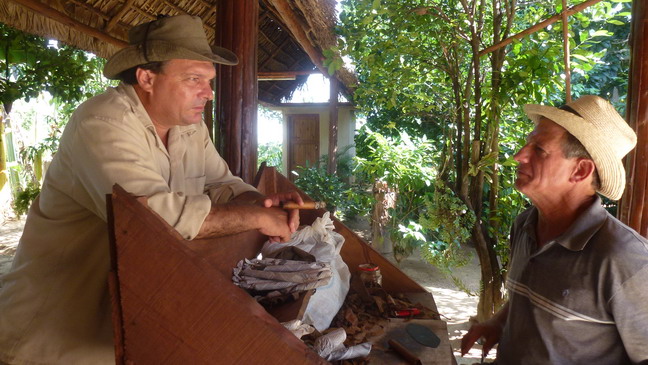 Hector Luis & Miguel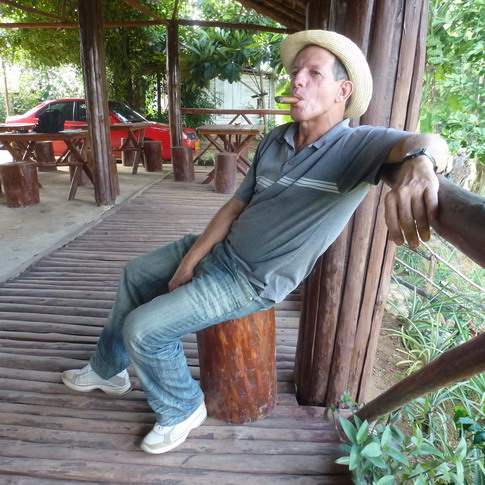 Miguel
Dec. 2011
This was one of the most rewarding visits of my entire trip.
I had met Miguel, Hector Luis' "tabaquero" during a cigar evening of "Los Embajadores" cigar club at the Habana Libre and it was affection at first sight.
He radiated so much passion and enthusiasm plus a largesse and a farmer's wit that you had to immediately like the guy.
I'd have left Havana for the Vega with him right away, such was the enthusiastic description he gave of the small paradise tucked away deep in the San Juan y Martinez tobacco fields.
He presented me with a few of his self-rolled cigars, one of them as deeply black as the tabaco negro it contained, strong, rich, overwhelming.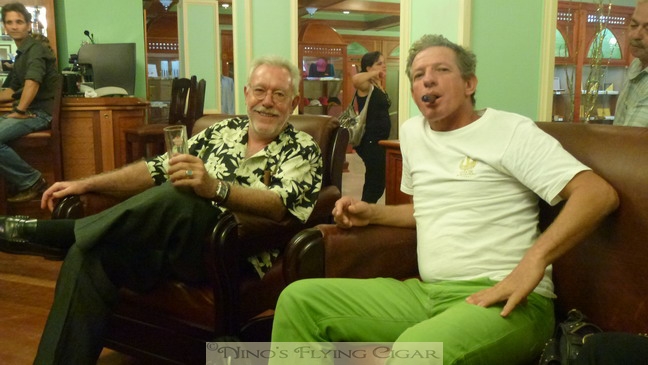 Habana Libre with Miguel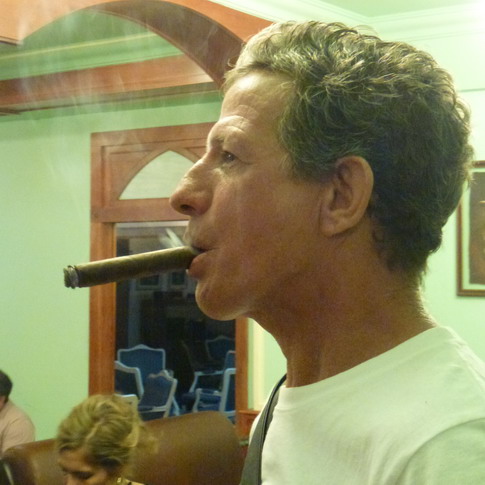 Miguel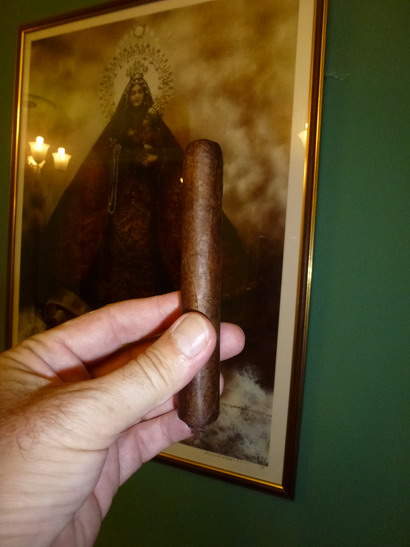 Tabaco negro
I'd meet both Miguel and Hector Luis again a few times in Havana and they were always yearning to drive back home and be at the peaceful farm that overlooks a small creek, a conuco, which why it is called "Encantos de mi Conuco".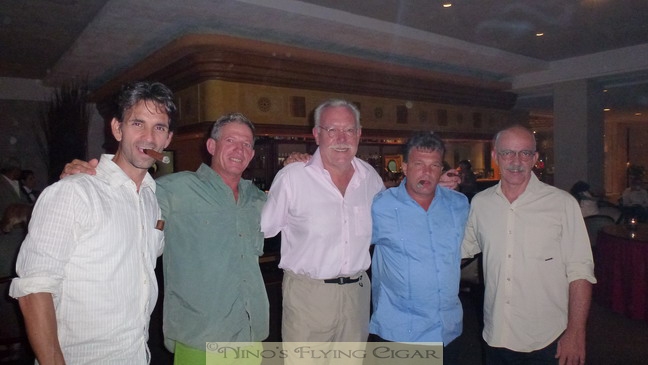 Melia Cohiba
Although I had smoked some of their farm rolled cigars in Havana, I wasn't prepared for the strength of the cigar that Miguel rolled for me right after arrival. It should give me a kick in the gut while waiting for lunch, but it was too good to stop – and I must have passed the test, as he grinned and laughed and offered me a more toned down version of it after lunch.
Here's a short video of Miguel rolling a fresh cigar for me on arrival at the farm :
www.youtube.com/watch?v=pHAy-87jbPI&feature=youtu.be
Hector Luis Prieto, turned 40 this year, is already an accomplished figure in the tobacco world having received the highest award, Habano Man of Year in 2008 and delivering some of the best tobacco from the Vuelta Abajo area of Pinar del Rio. Tobacco that will find its way into the best vitolas and Marcas manufactured in Havana or in the best wrappers.
A small farm named Quemado del Rubi, about half the size of Robaina's Cuchillas de Barbacoa vega, it produces both tapado ( covered/shade) and sun grown tobacco used in part for the wrappers.
Just a handful of people work at the farm ; when I was there I saw just a handful busy repairing the Casa del tabaco curing barn and the planting of the seeds. During the harvest less than 20 people will be on hand.
So it is a very intimate and private farm with chickens, dogs and other animals running around and everybody having lunch together on the terrace overlooking the creek and the fields and the bust of Jose Marti.
After taking in the curing barn and the fields we sat down for a delicious lunch of fresh food, rice, beans, yucca, salad, pork and chicken all washed down with Rum and finished with farm cigars and farm planted coffee as black and thick as oil.
Hector is planning a renovation of the terrace and friends from Havana were assisting with details and ideas. He is proud of what he has achieved but too modest and firmly anchored in his land and culture to enjoy being away from the farm. He doesn't like the big city and we met again after a Sunday television show he attended he looked out of place in the Lobby Bar of the Melia Cohiba, yearning to be back home despite the rain and the darkness and the 3 hr drive.
The atmosphere in the farm is one of absolute simplicity, absolutely no BS and no pony and dog show for eventual visitors – the few genuinely interested would be lucky to find it anyways.
During our conversation he told me of his 172 jumps as a paratrooper in the Cuban army and I then and there decided that my well travelled aviator boonie hat of many years had found a place to stay. He graciously accepted my present and I firmly believe it has found a good home and a great head.
I spent some of the best and most relaxed hours in Cuba in this farm, feeling that I didn't want to leave it and the good people that toiled the land. There is a bond, a feeling that is hard to describe.
I am sure that I will be back.
Nino
Further Information & Links about Hector Luis Prieto :
www.youtube.com/watch?v=wrTxkb81Xm8
www.cigaraficionado.com/webfeatures/show/id/15806
www.cigaraficionado.com/webfeatures/show/id/15788
www.spiegel.de/reise/fernweh/0,1518,767973,00.html
wikimapia.org/20691381/Hector-Luis-Prieto-Cigar-Plantation
www.telepinar.icrt.cu/index.php/economia/agropecuaria/12640-amor-y-constancia-en-el-trabajo-desde-edad-temprana
————-
And an interesting detail that shows how proud growers and rollers are of their Cuban cigar heritage :
twocircles.net/2011nov21/cuban_man_sets_fifth_guinness_record.html

By IANS,
Havana : A Cuban man has set a new Guinness record, his fifth overall, by rolling an 81.8-metre-long cigar, the longest in the planet, Prensa Latina news agency reported.
Jose Castelar Cairo aka Cueto, who works as a cigar roller, achieved his feat in May during the 31th International Tourism Fair in Cuba, according to Opciones magazine. He will get his Guinness certificate at a ceremony Nov 24.
Castelar Cairo had also set Guinness records in 2001, 2003, 2005 and 2008 for similar feats.
He made the record-breaking cigar using aromatic leaves donated by tobacco grower Hector Luis Prieto, from Pinar del Rio province that boasts of one of the world's best tobacco.
"They make me very happy because I achieved all of them for my country, as I consider that the Guinness record for the longest cigar worldwide must always belong to Cuba, the land with the best premium cigars in the planet," Castelar Cairo said.

Nino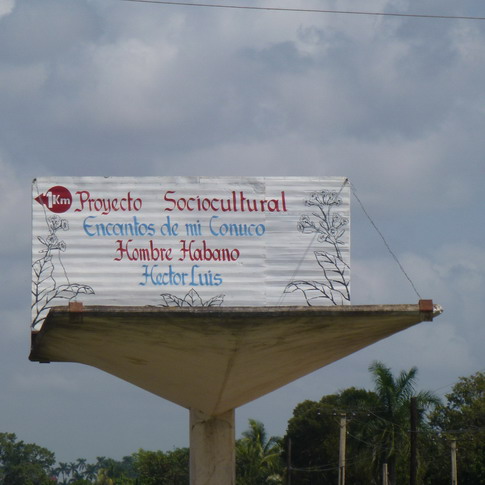 Only sign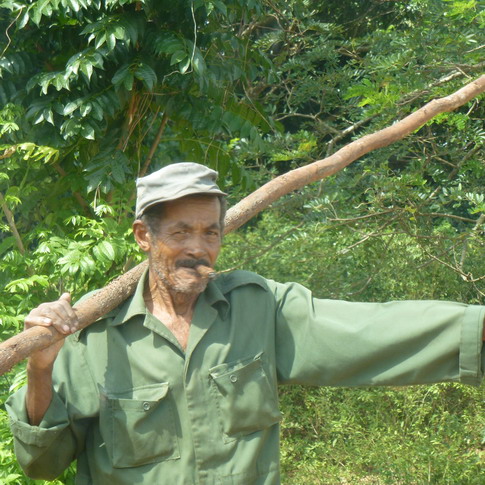 That way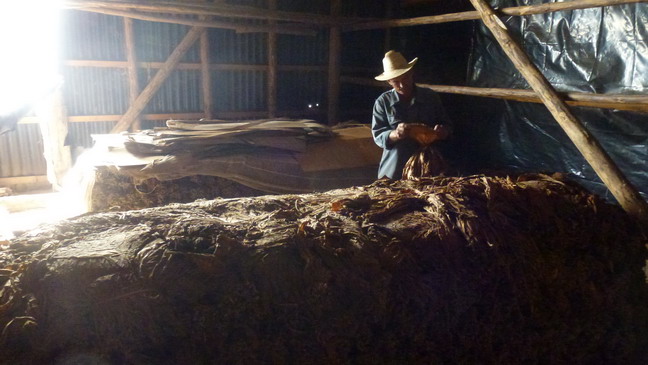 The curing barn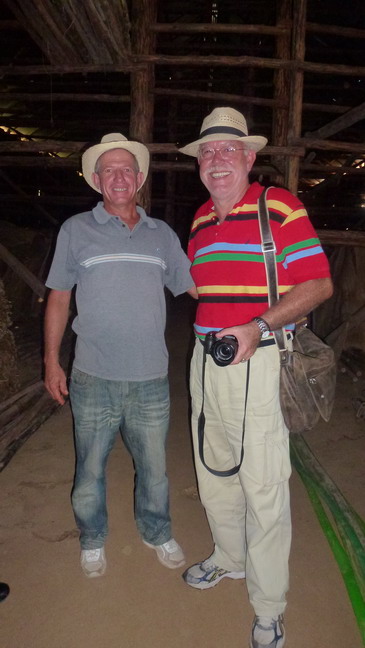 With Miguel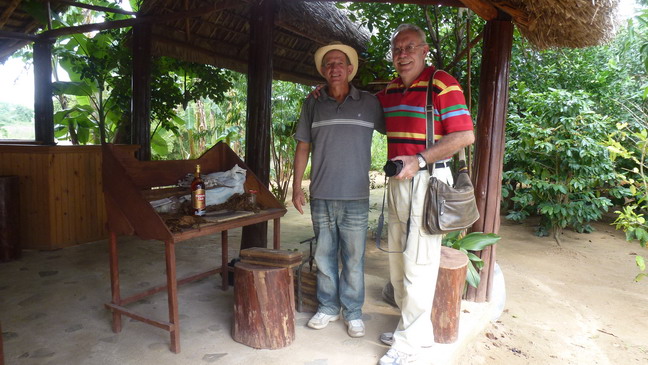 At the rolling table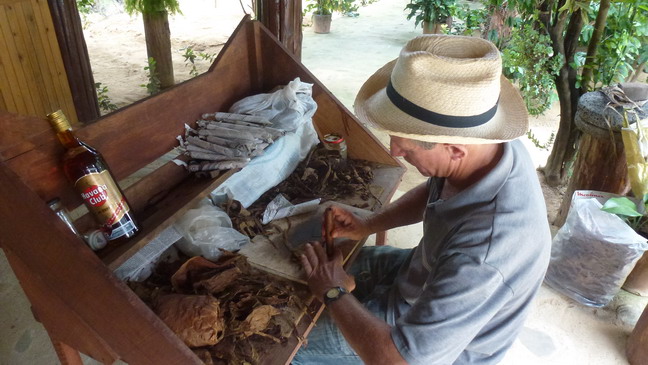 Miguel rolling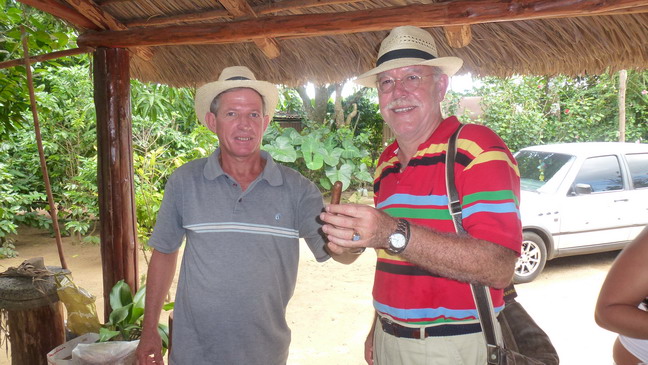 Gracias !
Tobacco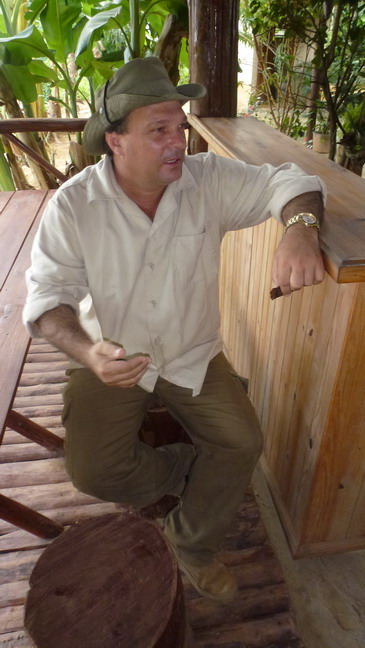 Hector Luis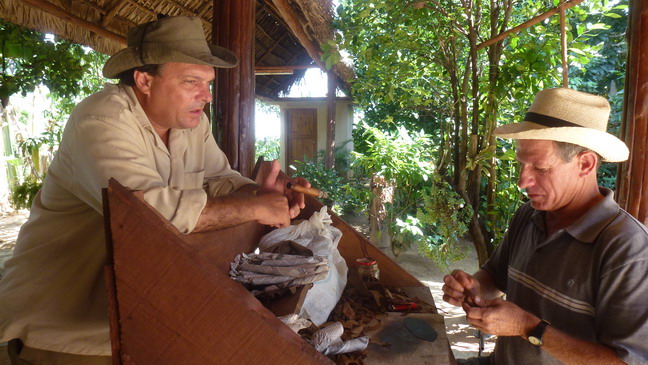 Hector Luis & Miguel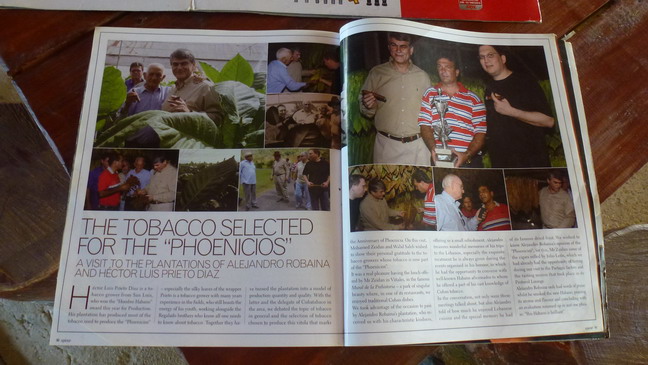 Information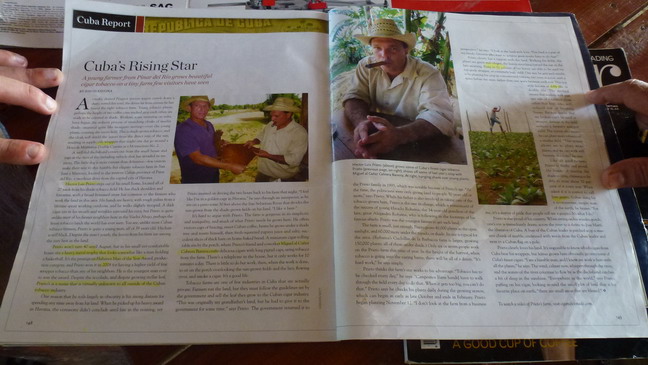 Information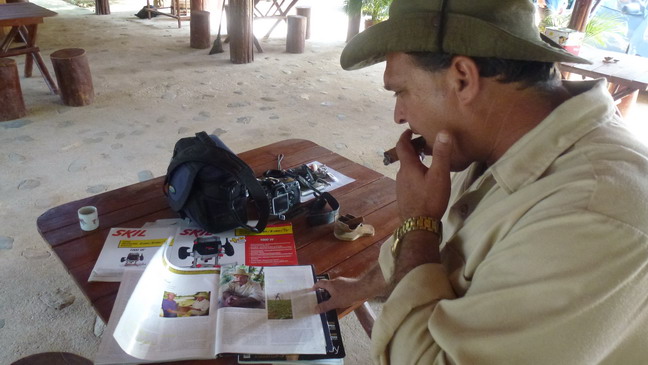 Proud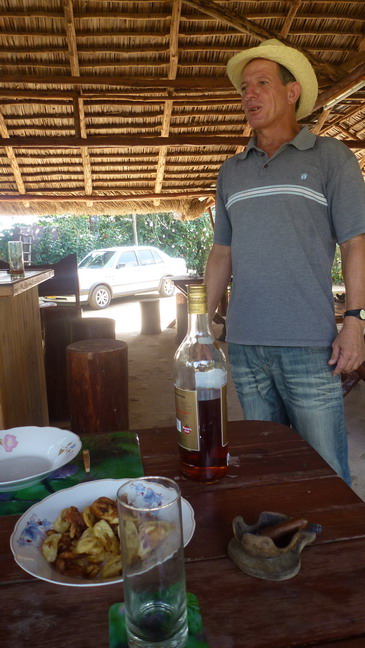 Lunchtime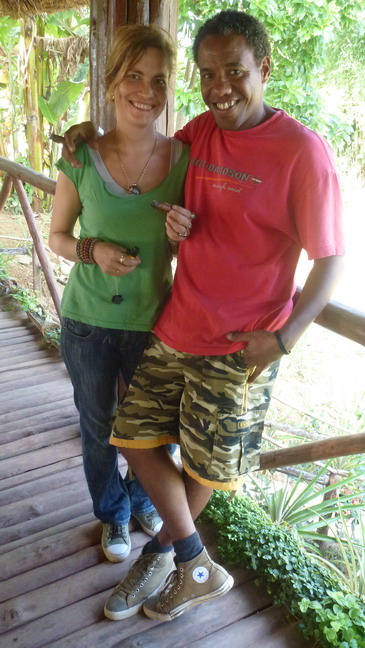 Taina & Eric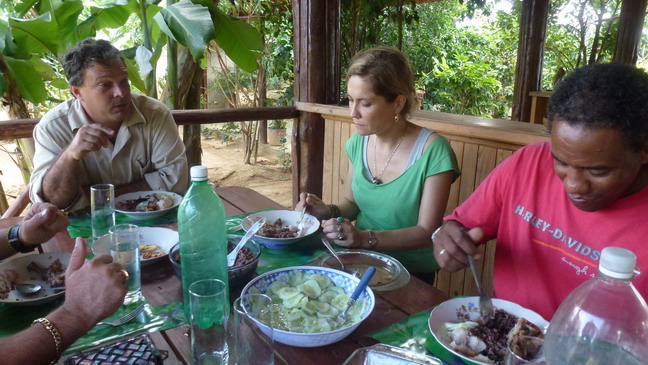 Lunchtime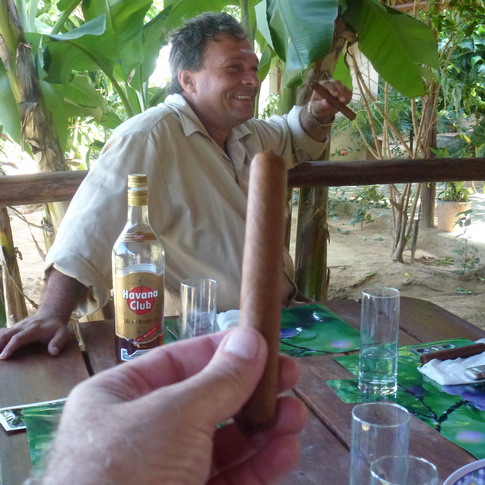 Farm rolled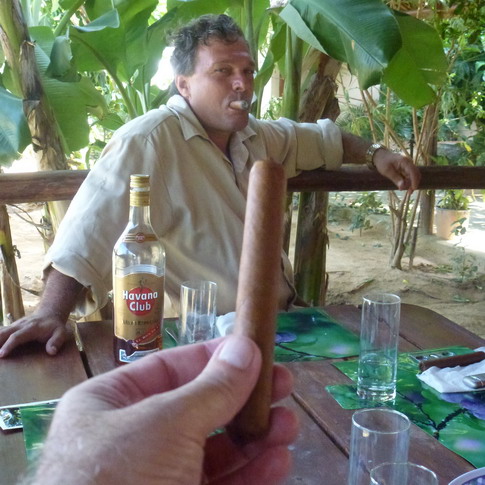 Farm rolled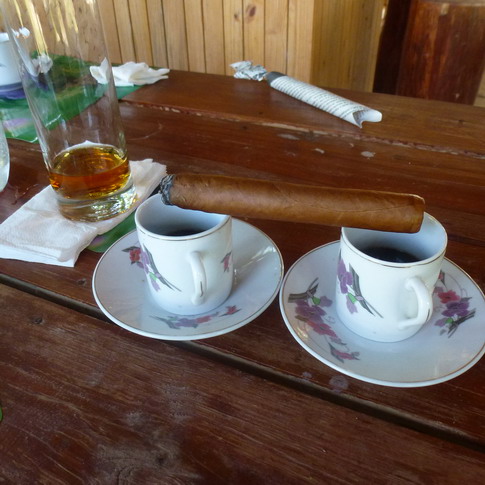 Homegrown coffee & Farm rolled cigar – Doesn't get any better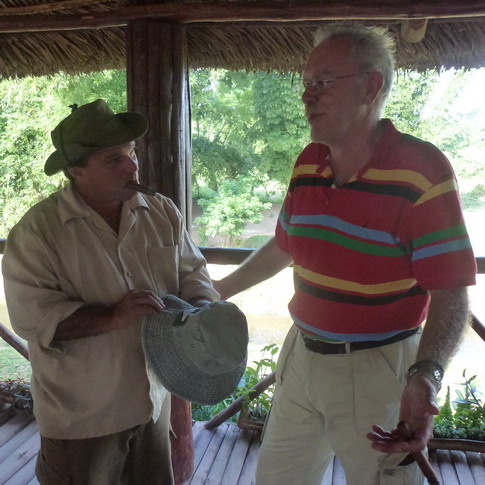 Passing my hat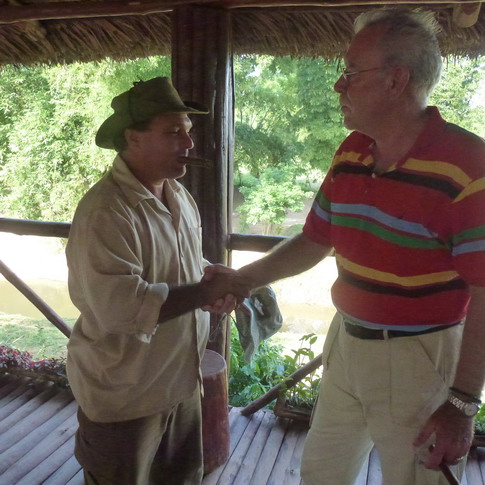 My pleasure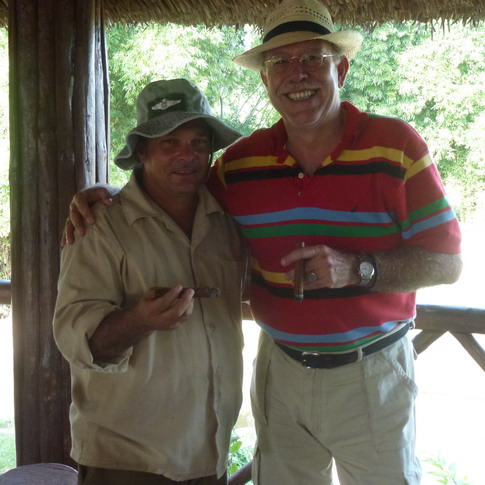 You wear it well !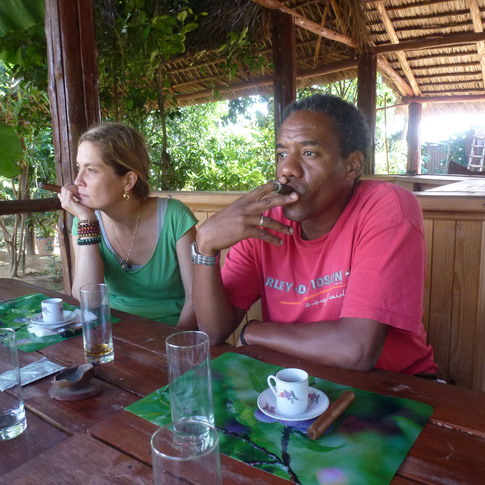 After lunch tranquility
After lunch rum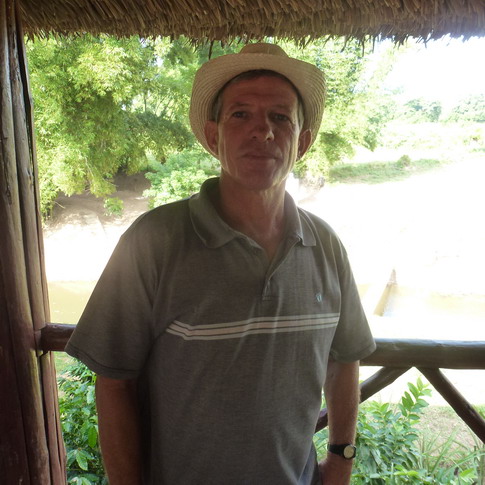 Miguel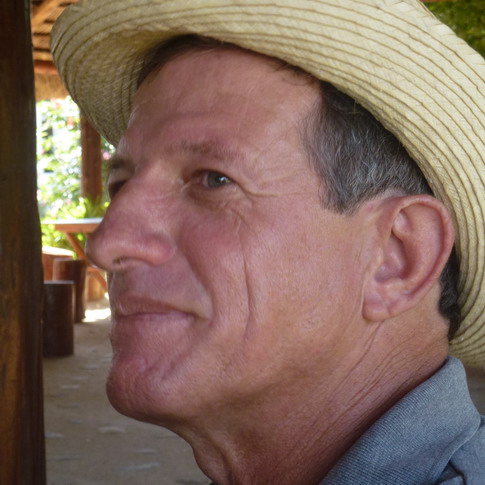 Miguel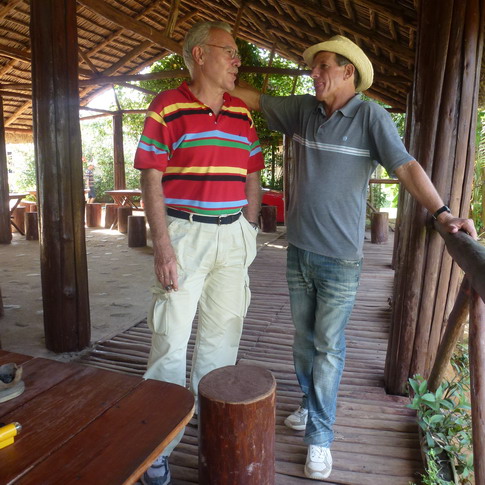 Good guy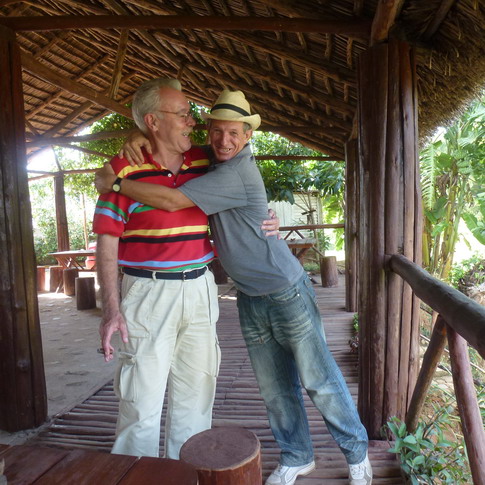 Good friends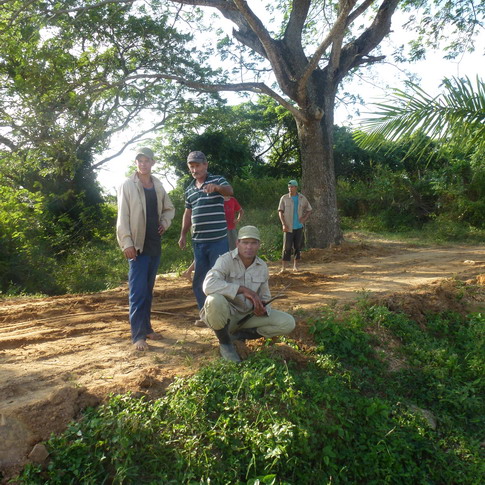 Farm workers
Farm & creek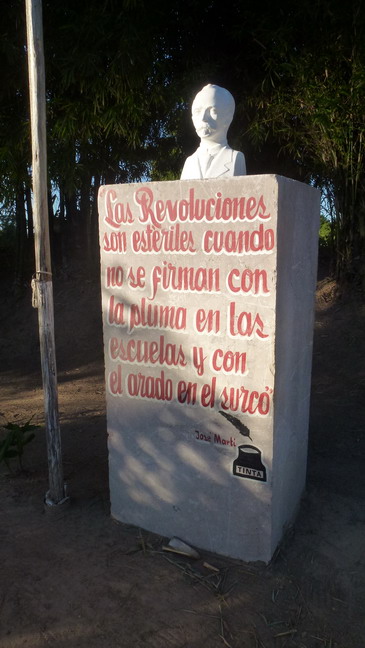 Jose Marti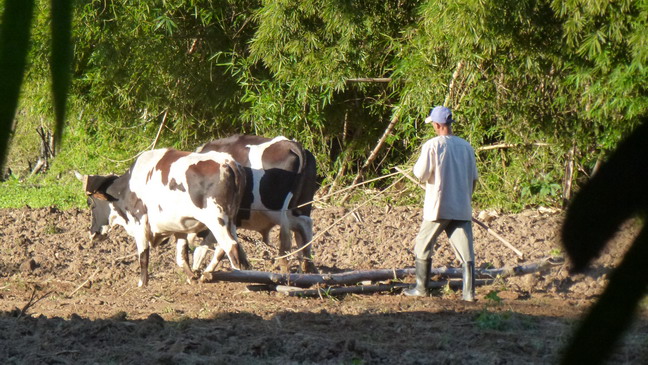 Working the land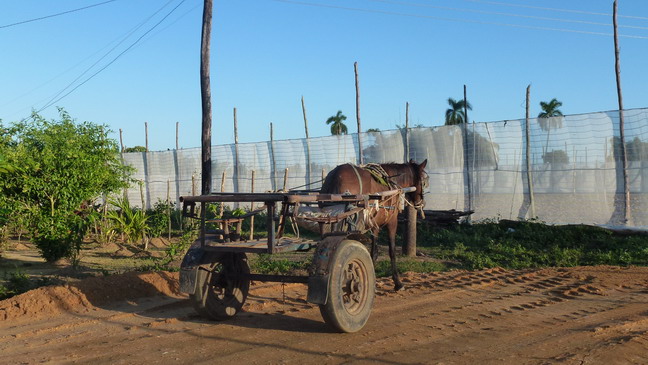 Tobacco field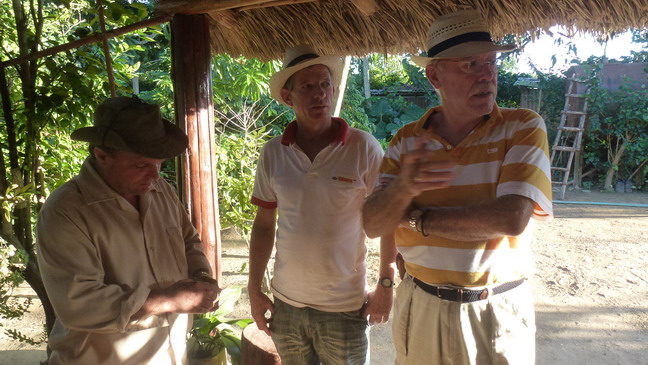 Saying good bye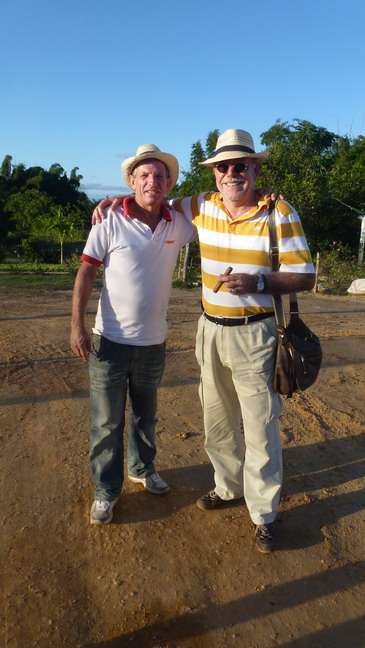 Hasta pronto !
Copyright 12-2011 © Ninos Flying Cigar