14 Dec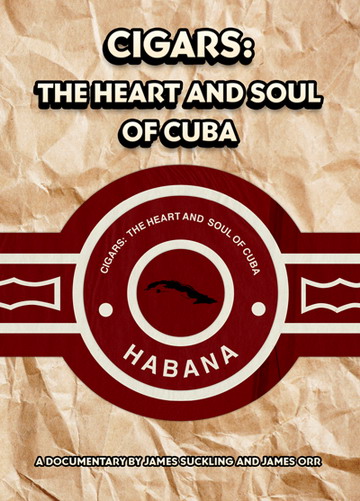 The DVD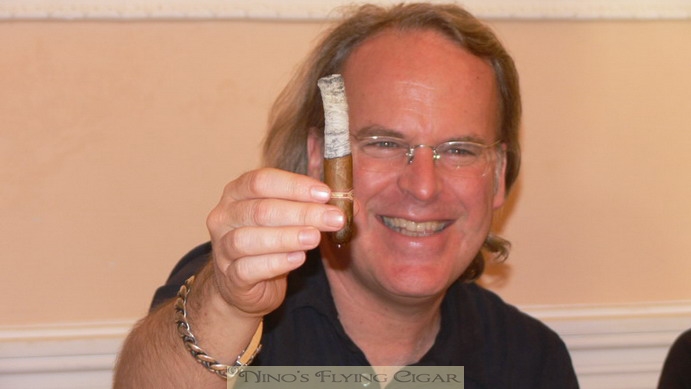 James Suckling – Febr. 2011 Havana
Dec.2011
From James Suckling :
Internationally acclaimed wine and cigar critic James Suckling, along with award winning film director James Orr, released "Cigars: The Heart And Soul Of Cuba" last week, a unique documentary film on Cuban cigars and the spirit of the Cuban people. It screened at the XXXIII Festival del Nuevo Cine Latino-Americano in Havana on Friday, Dec. 2.
Written and directed by Orr, the 53-minute video chronicles the entire process of Cuban cigar making, from planting to packaging, offering rare, never before seen footage of the facilities where these cigars are produced, and the people who make them. Suckling serves as host of the movie, guiding viewers through this journey across Cuba.
Suckling has been travelling to Cuba regularly since the early 1990s, first as European Editor of Cigar Aficionado magazine, and now with his own website, www.jamessuckling.com. He has visited the tobacco plantations, sorting houses, factories, and cigar shops hundreds of times over two decades, but in "Cigars: The Heart And Soul Of Cuba," he aims to discover why Cuban cigars are the best in the world – and he does.
The documentary has already garnered much praise from premiering to select audiences in Cuba, Mexico, the United Kingdom, Canada, and China, and is now available for purchase online worldwide.
For more on "Cigars: The Heart And Soul Of Cuba" and to purchase the film, visit www.heartandsoulofcuba.com.
About James Suckling:
James Suckling is an American wine and cigar critic who formerly worked as Senior Editor and European Bureau Chief of Wine Spectator as well as European Editor of Cigar Aficionado. Suckling is internationally regarded as one of the world's most influential wine critics and one of the most experienced critics of vintage cigars. He currently serves as Wine Editor for Hong Kong Tatler and the other dozen Asian Tatler magazines, as well as operates his own wine review and video website, www.jamessuckling.com.
About James Orr:
James Orr is a Canadian writer, director, and producer of motion pictures. Orr's screenplay credits include "Three Men and a Baby," "Tough Guys" and "Sister Act 2: Back in the Habit," while his director credits include "Mr. Destiny" and "Man of the House." Orr additionally shot and produced the wine videos on JamesSuckling.com since the site went live in December 2010. He is also a shareholder in the company.
– – –

Nino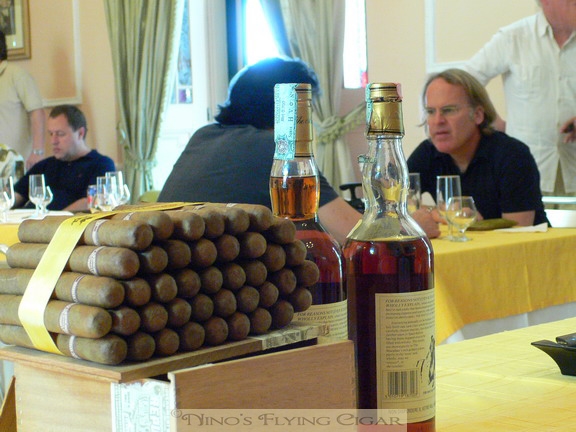 Havana – James Orr & James Suckling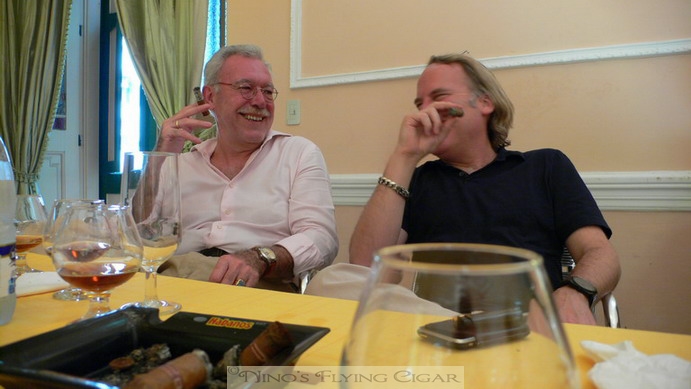 Havana – Tasting at Hostal Conde de Villanueva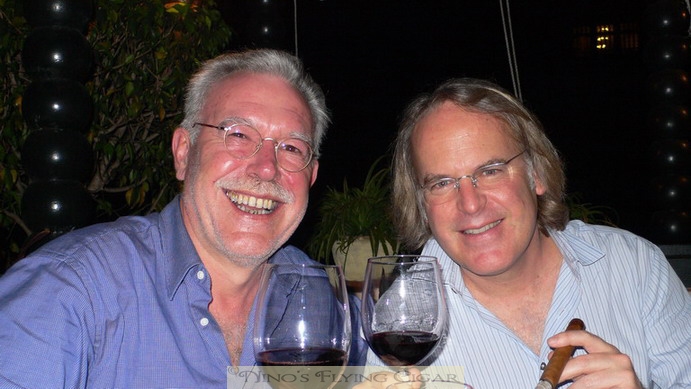 Havana – Toasting at Prado 309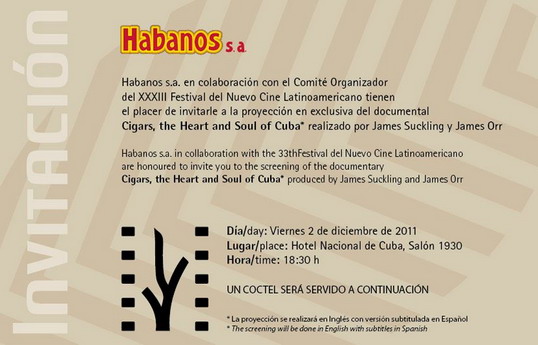 Havana Pre-View
Copyright 12-2011 © Ninos Flying Cigar