10 Jun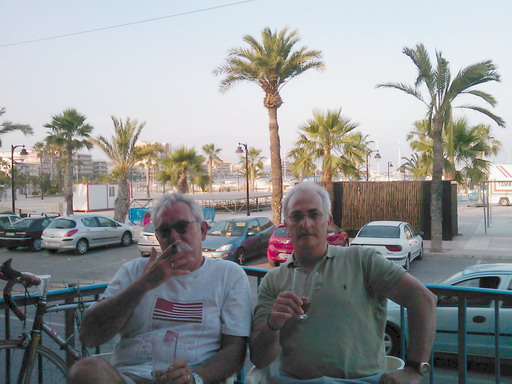 With Diego in Lo Pagan at his Cava de Puros / Estanco
June 2009
Once again I was down in Spain at the Mediterranean and again Diego of Cava de Puros / Estanco Diego Jose had some interesting & newly released Habanos Spanish Market Specials for me to check.
Among other things :
Habanos Robusto "Cube" Selection – in Spanish "El Cubo de Robustos" – containing
10 Cohiba Robustos
10 Partagas Ser. D Nr 4
10 Hoyo de Monterrey Epicure Nr 2
10 Romeo y Julieta Short Churchill
Retail Price : 800 €
Red Estuche containing 15 Romeo y Julieta Short Churchills in Tubos.
Retail Price : 210 €
Cohiba Siglo I in Tubo at 7,95 € each.
Hoyo de Monterrey Epicure Especial Tubo at 10,25 € each.
I also enjoyed a Davidoff Millennium Blend Robusto freshly rolled by a travelling Davidoff exhibition roller on Diego's Estanco terrace along with an Edmundo Dantes 15 yr old rum.
Some nice cigars were smoked by the beach to Café con leche or after a good tapas meal.
From the Med I travelled across half central Spain to Madrid, passing the bare landscape of La Mancha, famous for its windmills, to be in my favourite city again.
There I had the pleasure of a rare cigar with Rafael Bernardo.
There will be interesting travel in Spain again soon, as Inge and I will visit the North-East this fall.
Nino
Another few MC Nr 4 Travel Humidors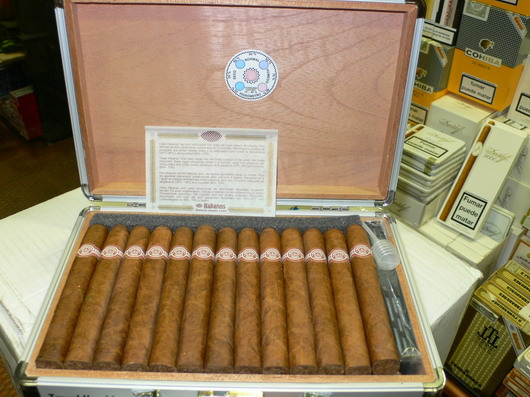 This one came home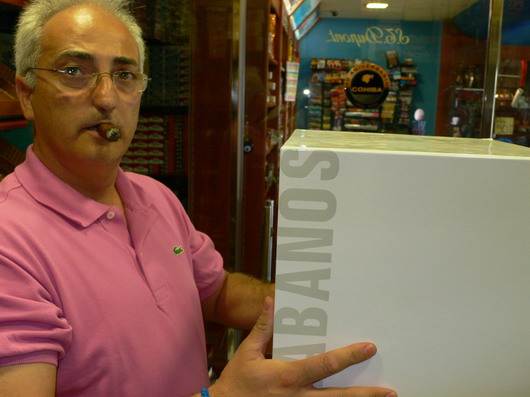 Diego and the Cube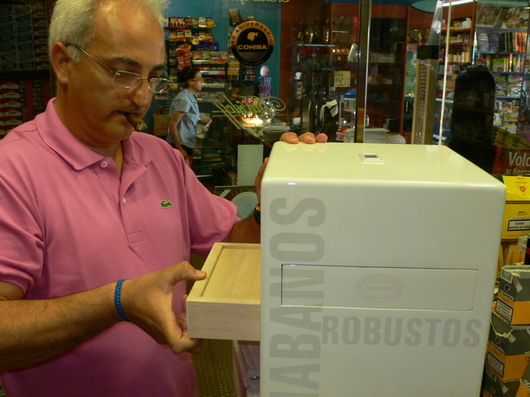 4 drawers with 10 Robustos each
Romeo y Julieta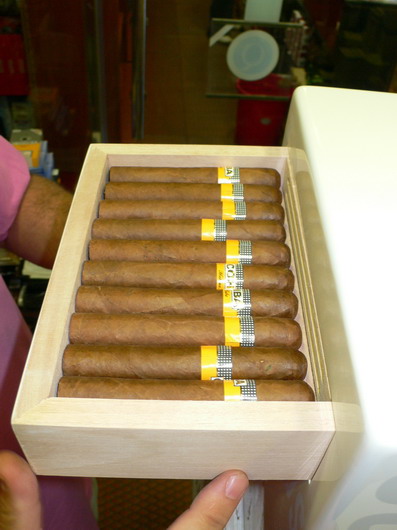 CoRo's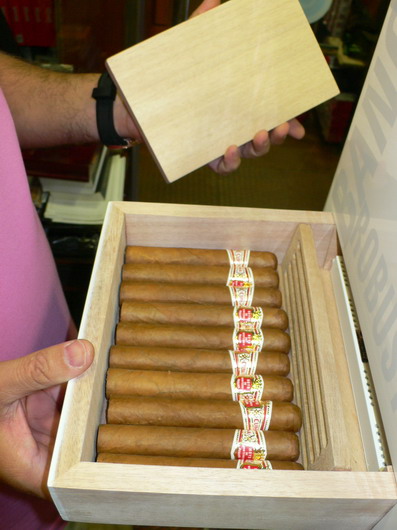 Hoyo de Monterrey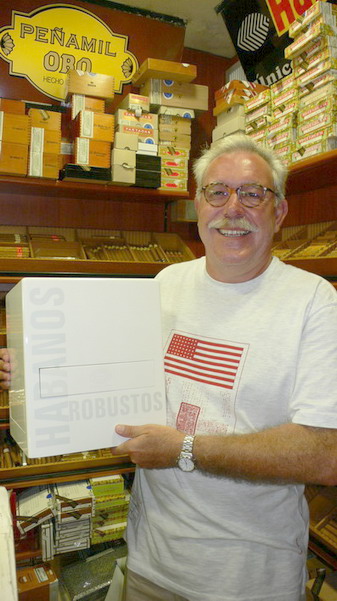 Nice cube – not too practical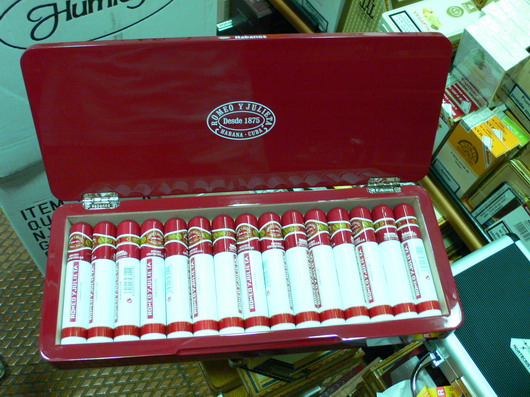 Inside RyJ Estuche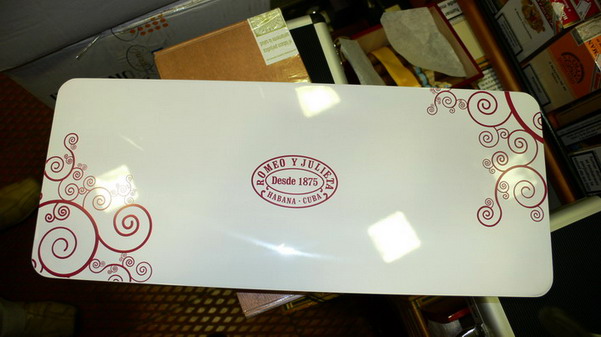 Outside RyJ Estuche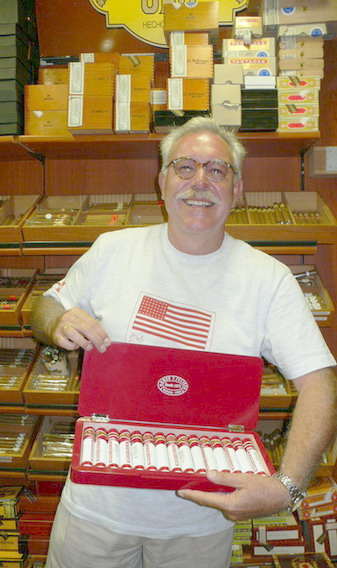 RyJ Estuche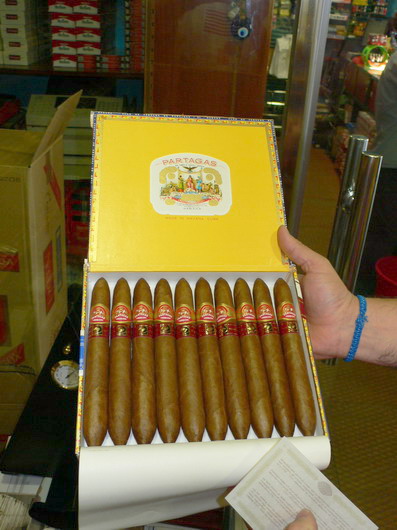 Partagas Salomones 10 ct box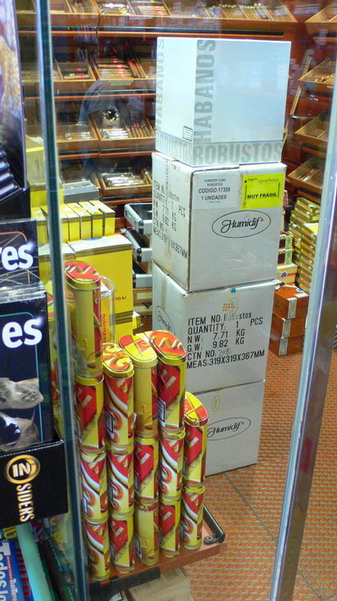 Goodies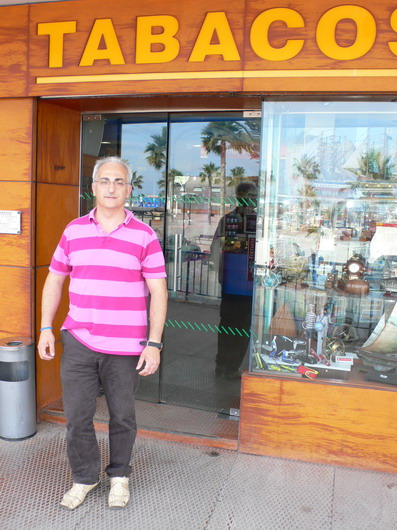 Diego Jose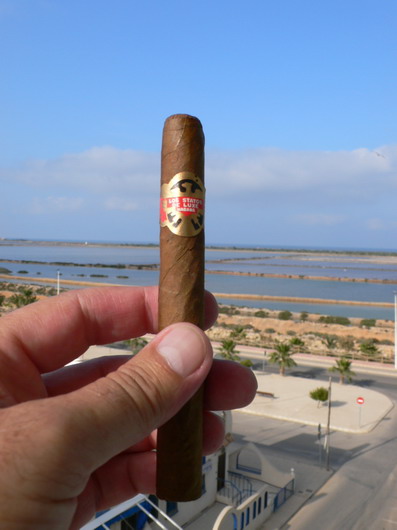 Las Salinas de San Pedro and a 2000 Statos de Luxe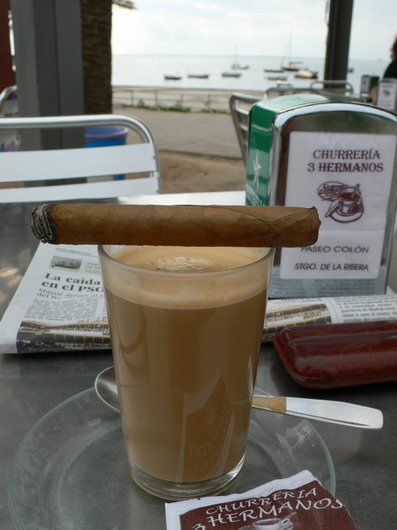 Morning coffee and HdM du Depute by the beach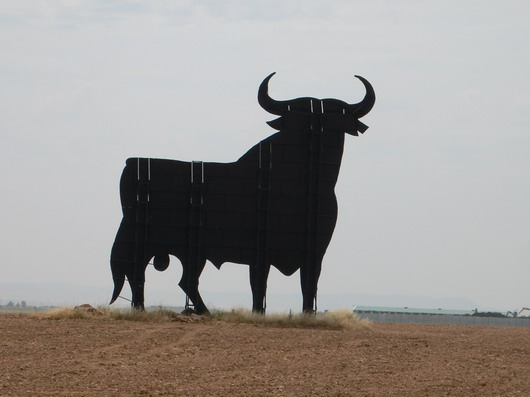 La Mancha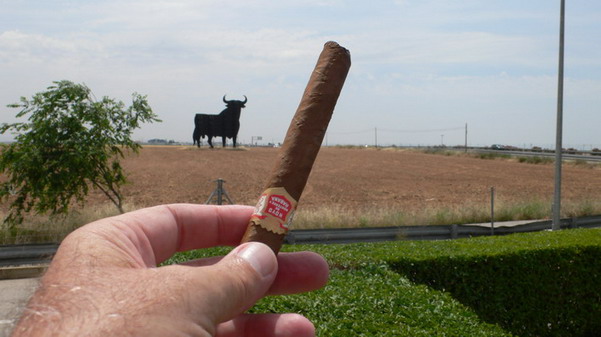 Smoking at a Truck Stop in the plains of La Mancha
Copyright 06-2009 © Ninos Flying Cigar