4 May

A few years ago in Havana, November 2018, I was invited to a private lunch with Rob Fox of JJ Fox & Andy Ryan and during the long and excellent Italian meal, smoking vintage Partagas Stratford House and fresh PL Coronas RE, at Sergio's in Miramar they detailed a plan they had along with Rob Ayala to start a cigar auction site.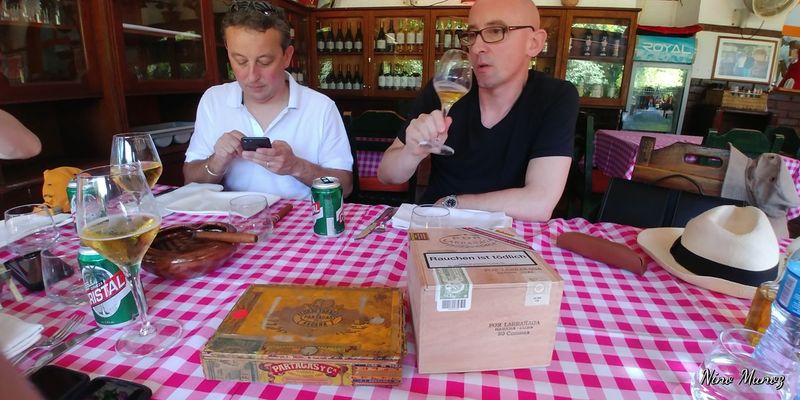 It was a very interesting idea and during another lunch with Rob Ayala of FOH and his son Ben at the Centro Asturiano rooftop grill I would get more details of the technical side of the venture.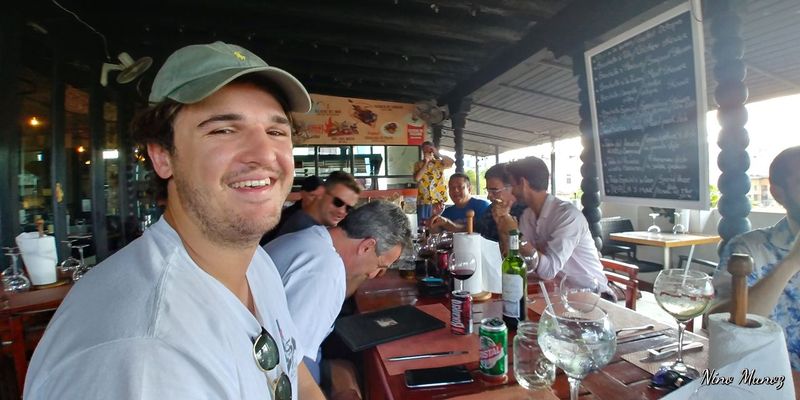 Fast forward a few years and Bond Roberts is up and running now for over a year and becoming the go-to place for all serious cigar collectors interested in getting the best service, guaranteed quality and selected vintage and rare cigars.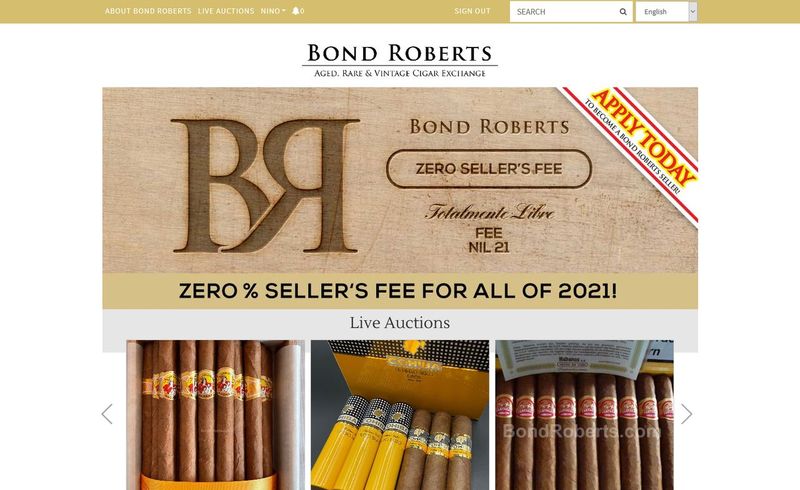 Well, the only place actually as all the "underground" auction sites on social media have been or will be shut down due to the ever stricter regulations concerning tobacco sales.
I was a bit sceptical when I began using Bond Roberts but after the initial "get-to-know" phase I am impressed by how easy the listing procedure is done.
The database is immense and very helpful and all possible Marcas, Vitolas and releases are covered making it very simple to use and list a box.
The picture upload is easy and has been substantially improved.
You have a personal wallet that you may use to bid or withdraw funds at your convenience.
Communication is also extremely convenient, you get e-mail alerts of bids or can follow auction biddings etc.
For a complete guide to the features of Bond Roberts go to :
https://www.friendsofhabanos.com/forum/topic/143682-best-new-features-on-bond-roberts/
And for a short video guide by Rob Ayala go to :
https://www.youtube.com/watch?v=3kqeO_qj-YI&t=11s
Here some background from Rob Ayala himself :
Bond Roberts brings together myself and my great friend Rob Fox (JJ Fox) plus their remarkable history and expertise that dates back to 1787.
It has been a long-held ambition of ours to do something together and Bond Roberts is that perfect vehicle.
You know FOH Auctions has proven to be a remarkable success with over 1,100 aged boxes sold since its launch in May 2019.
What you probably don't know is that in 2019 over $25million US dollars of aged, rare and vintage Cuban cigars were sold worldwide.
Bond Roberts seeks to service this growing segment through its 24/7 cigar exchange where technology, oversight and member participation come together to offer the largest continuous selection of aged, vintage and rare Cuban Cigars to the global market in a secure trading environment.
We have met many cigar lovers who want access to vintage, aged or regional edition cigars to add to their collections. On the other side of that coin are cigar lovers globally who have a desire or need to shift similar stock. Bond Roberts provides that trading marketplace to free up bottlenecks in supply and demand, with levels of security and accessibility not possible on other trading platforms. Not to mention some of the most mind-blowing vintage stock that you have ever seen.
In sum, Bond Roberts is a global cigar marketplace like no other.
Highly recommended !
Nino