4 Jul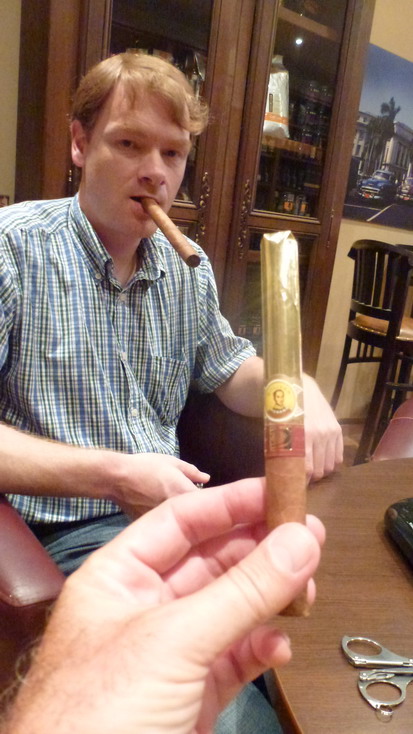 Enjoy mine while I enjoy yours …
July 2012
Fresh back from Switzerland it was back on the Autobahn for the ride to Cologne and half a day of pleasant tranquillity with my friend Frank who had the same ride but from a western heading.

We met 3 pm at LCDH and were joined by the congenial Peter "Pitter" Heinrichs for coffee, cigars and conversations.

After a hearty al fresco late lunch/early dinner we spent an hour upstairs at the Casa choosing some German RE's kept in reserve and received the usual good service.

Then it was back to the lounge for some more cigars and conversation.

We had smoked a 10 yr old RASS from my cellar earlier and now Frank offered me a
Bolivar Gold Medal while I gave him an Escaparate Prominente. Both were good
and the afternoon quietly slipped into early evening.

Another fine meeting.

Next will be in August at the Big Pharmacy Cigar Meeting in the village.

Nino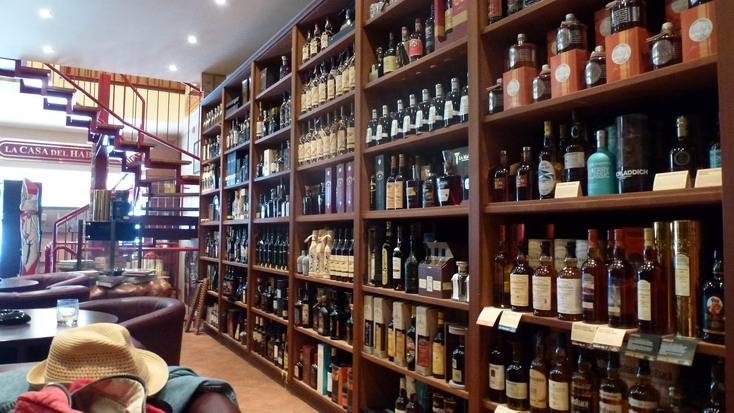 The lounge at LCDH Cologne – waiting for Frank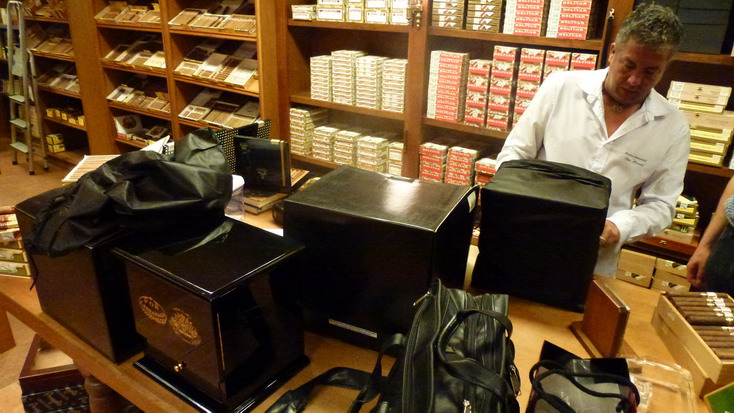 PL / RA Humidor RE Germany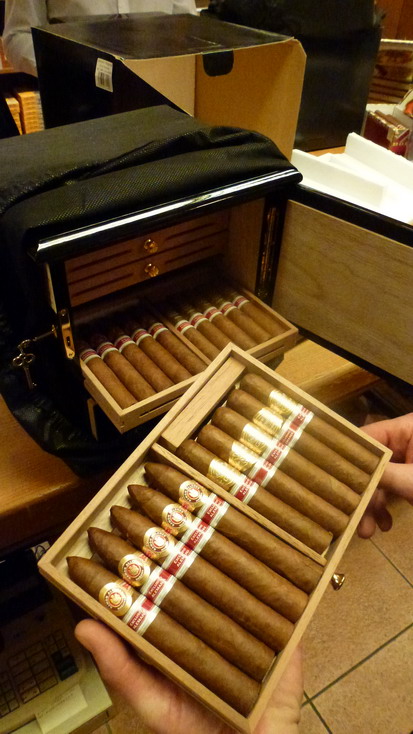 PL / RA Humidor RE Germany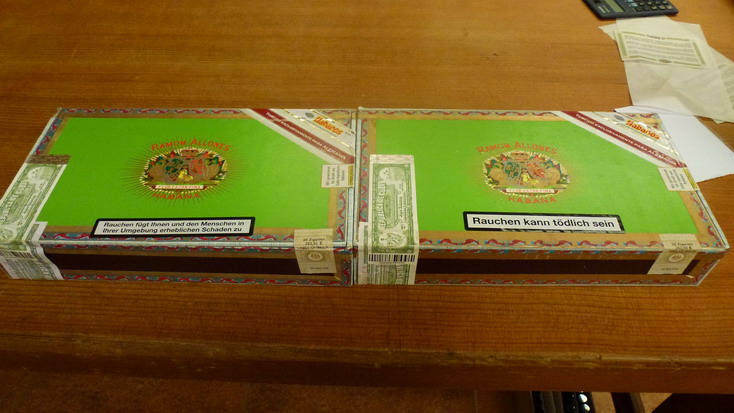 RA Belicosos RE Germany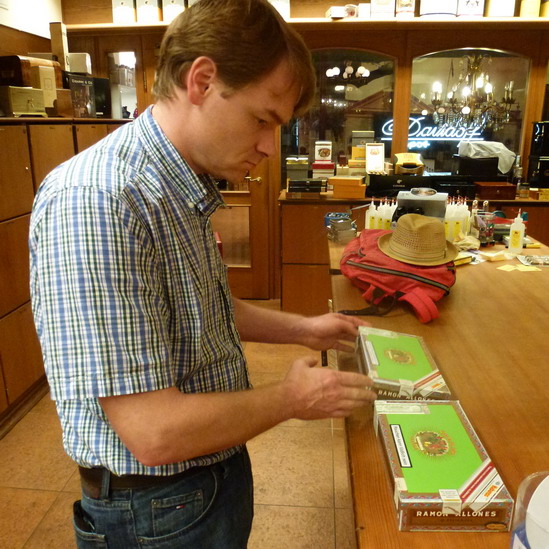 RA Belicosos RE Germany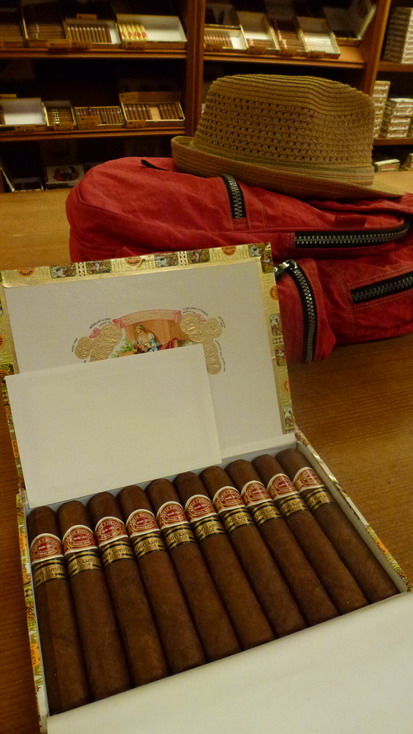 RyJ Dukes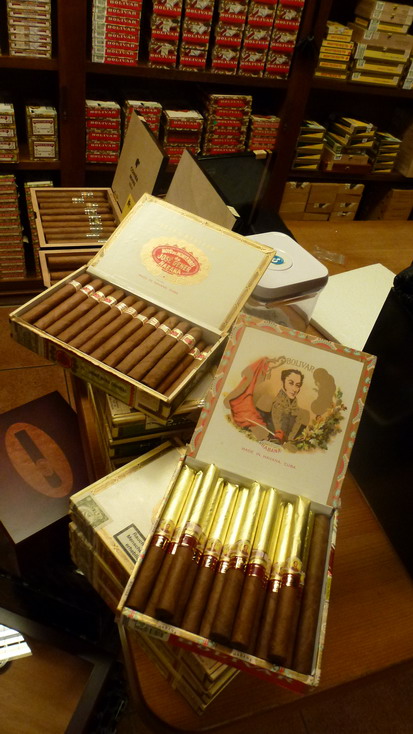 Loose cigars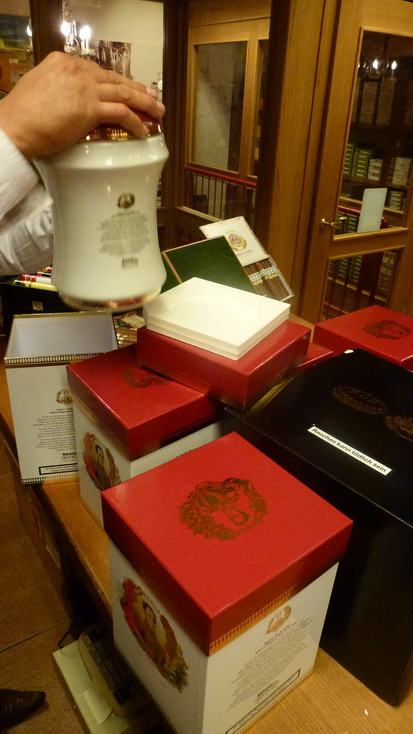 Bolivar 5-ta Avenida jars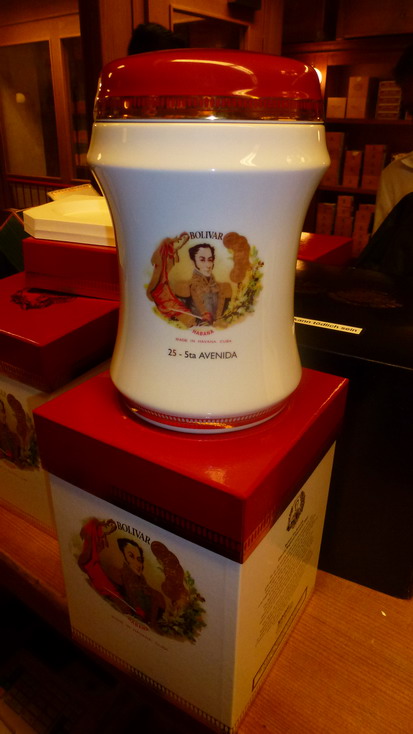 Bolivar 5-ta Avenida jar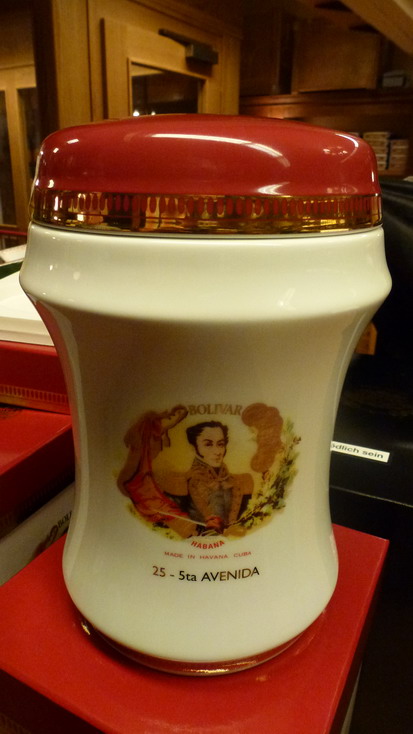 Bolivar 5-ta Avenida jar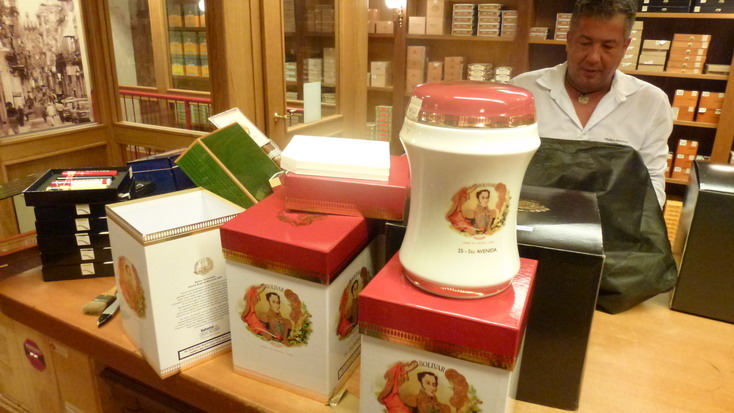 Good selection of jars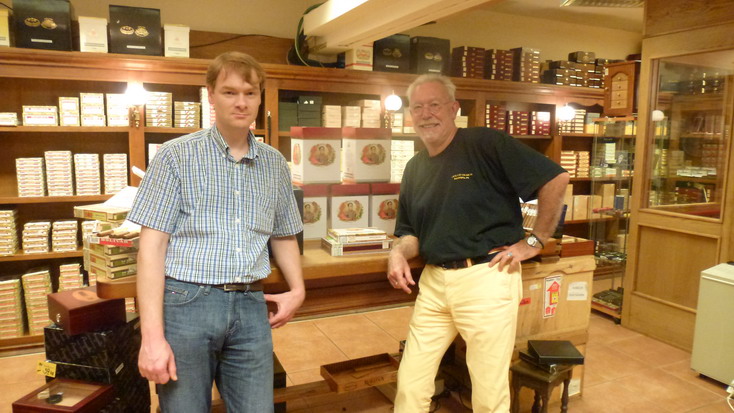 Done
Copyright 07-2012 © Ninos Flying Cigar