25 Mar
Perfect Score ( for Hertha BSC … )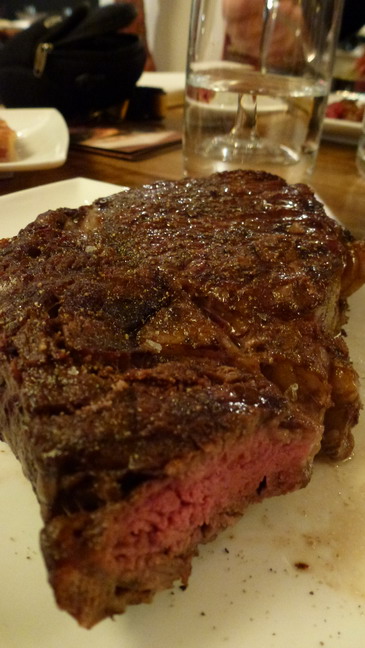 Perfect Meat
March 2012
Here's the reason I have been slow to continue with the reports from my last Havana trip : The perfect weather we are enjoying here in Germany ever since I returned from Cuba.
It's been sunny and warm for weeks, the last days outright hot, and I prefer to sit outside, walk about or smoke in the sun than sit behind a monitor and waste the good weather.
Yesterday, Saturday, was a perfect day in many ways. The weather was great, with temperatures up to 22-24 C. After a gym work-out I had lunch and a coffee at the terrace, followed by a HdM Epicure Nr 2 from a JUN 05 Cabinet.
I then picked up Andreas and Gabriel and we drove to Mainz to watch the Bundesliga football match between Mainz 05 and Hertha BSC from Berlin. Now Gabriel and I are Mainz fans and Andreas, due to his studies in Berlin is not just a diehard fan of Hertha but he is even a member of that club.
So he got us tickets to watch the match with the Hertha fan contingent. A new experience for us.
After parking the car we walked through the fields around the new Coface Arena stadium along with many other fans, the difference that those thousands were wearing red and white while Andreas was the only one in blue and white – but everyone was friendly.
We had to use the guests entrance at the stadium and underwent a more thorough security check but, again, everything was relaxed and friendly.
Our seats were in the guests fan area which is cordoned off from the rest of the stadium but afforded a great view of both the field and one of the goalposts.
We had a few beers, lighted our cigars and took off our shirts to enjoy the sun.
Mainz dominated the first 30 minutes of the match and had some chances but it was Berlin that scored first in the 40-th minute and that brought Mainz out of rhythm.
The second half was equally as intense with Berlin scoring again, Mainz  striking a goal but Berlin scoring another to make it a 1-3 end result.
The Berlin fans were ecstatic, the victory meaning a lot for their self-confidence with a new coach and some points to get them out of being almost last of the Bundesliga, the Mainz fans were very relaxed as always and we were happy.
Andreas came up with the idea of having a steak dinner in Mainz-Budenheim at the Asador del Toro, a newly opened Spanish Steak restaurant offering aged steaks ( 10 year old beef ) from northern-Spain and Germany's best wine list for Spanish wines.
Another cigar on the terrace of the Asador while we munched on acorn fed air cured Spanish ham ( Jamon Iberico de Bellota ) and a bottle of Pintia 2005 red from Toro ( by Bodegas Vega Sicilia ) was decanted.
Stefanie, Gabriel's wife joined us for dinner inside the modern but warmly designed restaurant and we were impressed by the tender quality of the meat and superb taste.
It was then back to the village where we had a final cigar, a Bolivar Belicoso Fino from a '98 Cabinet, dark and oily, along with some drinks at Andy's Irish Pub.
Now, what a perfect Saturday – a man's day. Football, Steaks and Cigars.
Life's good.
Nino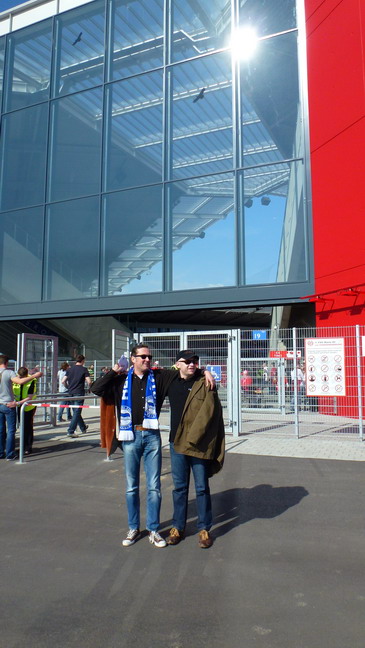 At the new Mainz 05 Stadium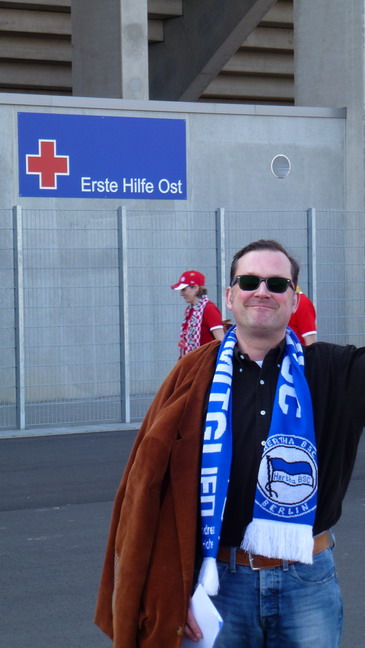 Hopefull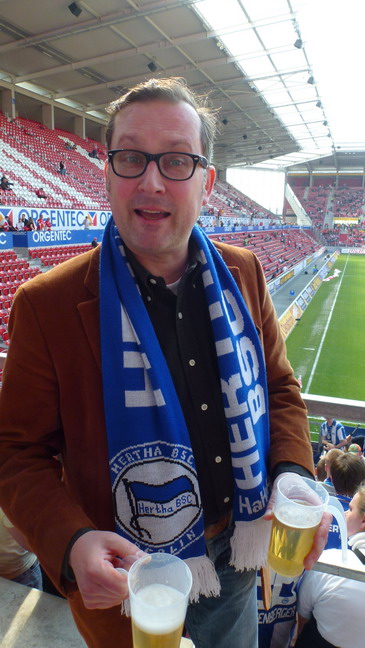 Blue & Blond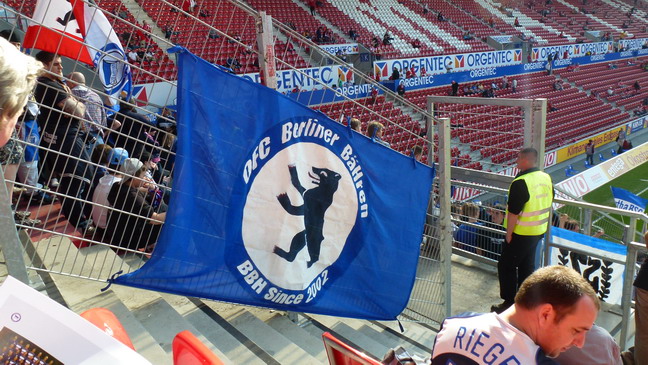 The Blue area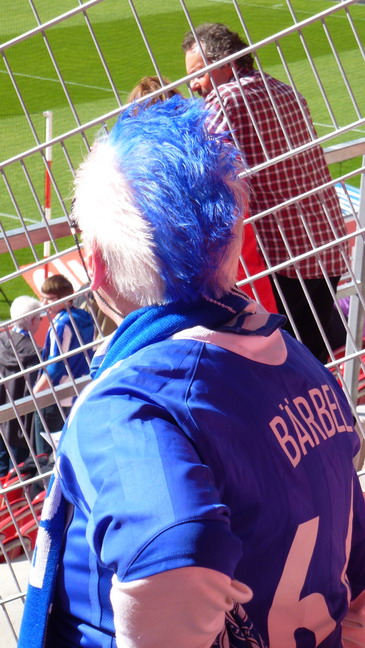 Blue Lady fan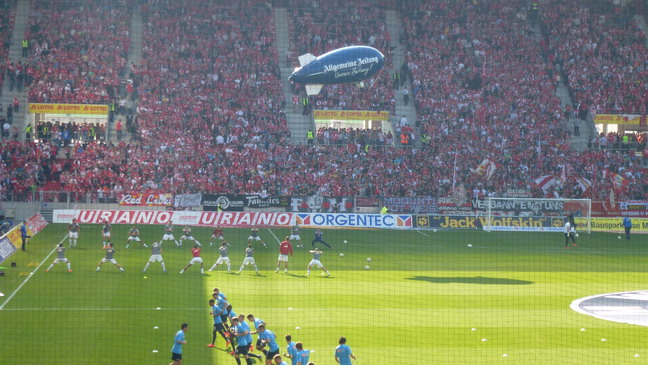 Warming up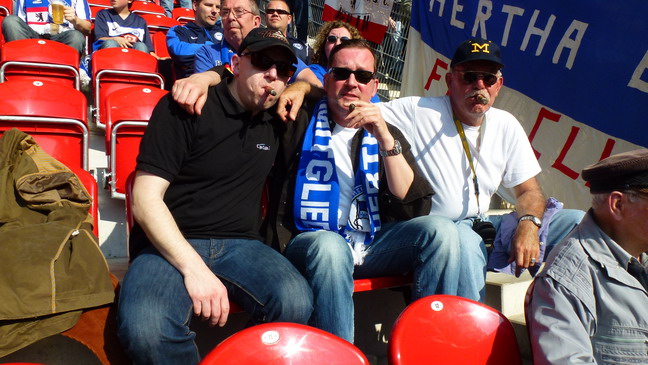 The Blue "cage"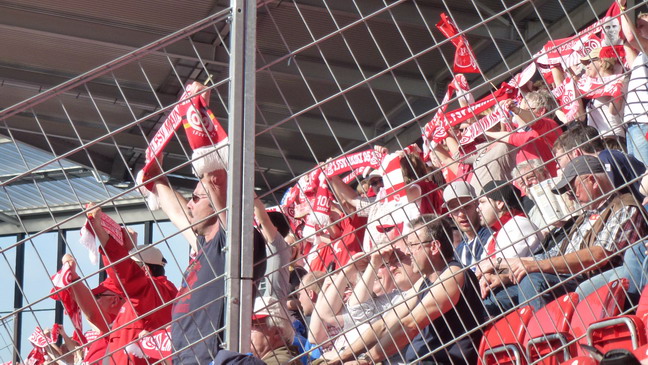 Red only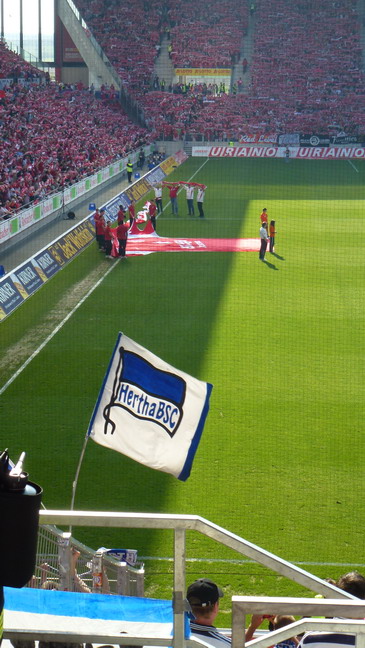 Little blue – lots of red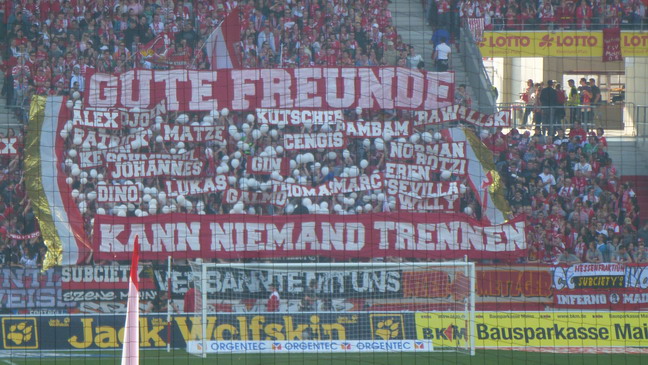 Mainz Fans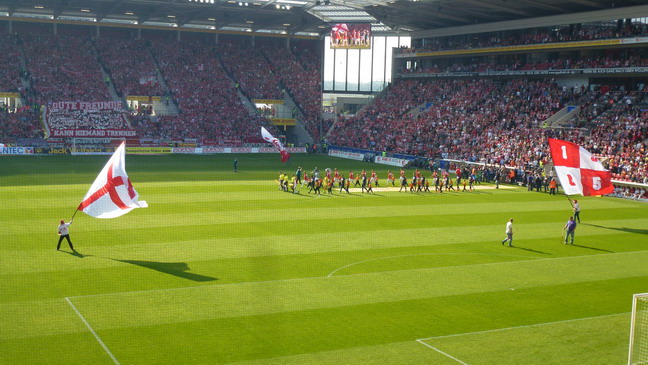 Players coming in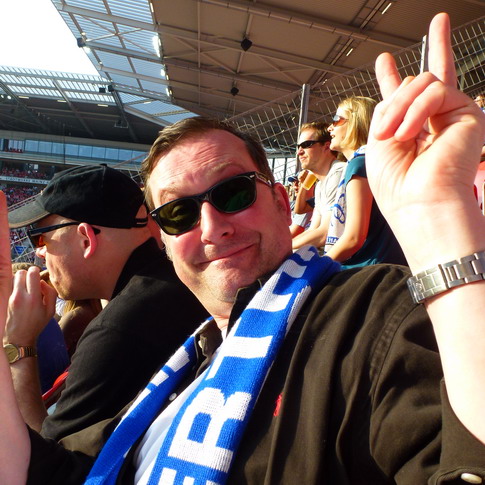 Yep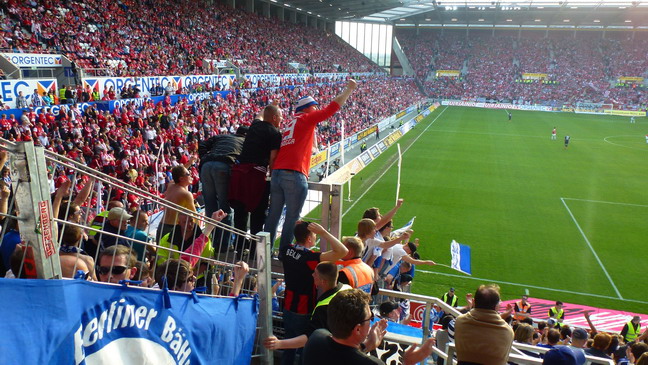 Celebrating the last minutes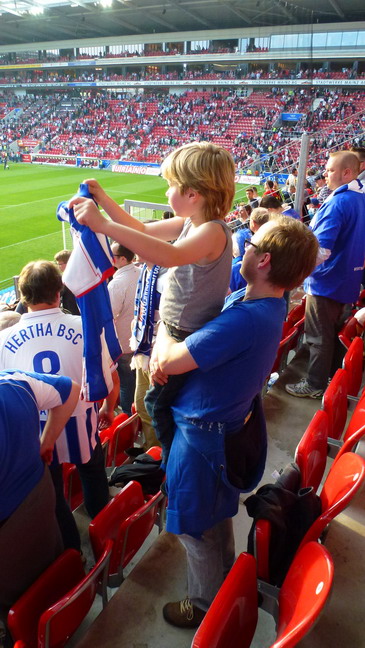 Happy Kid fan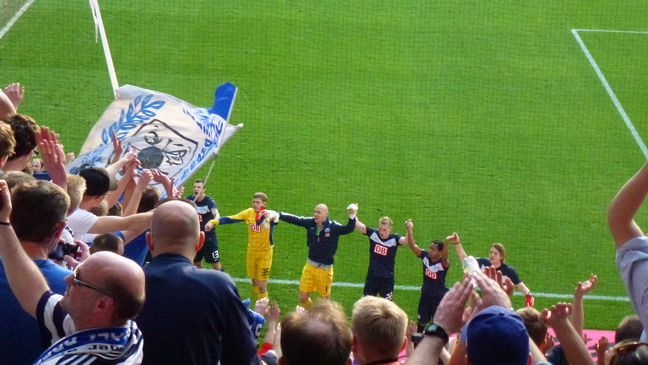 Players thank the fans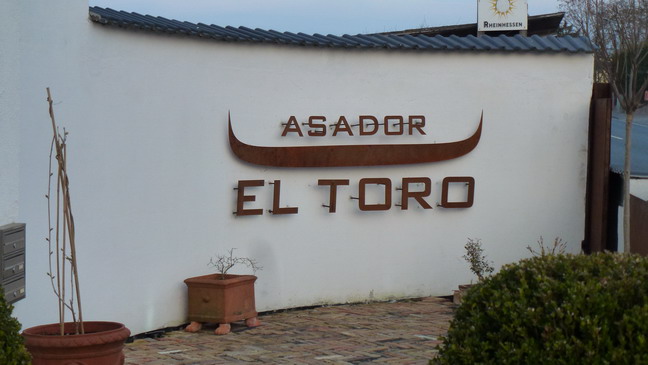 Asador El Toro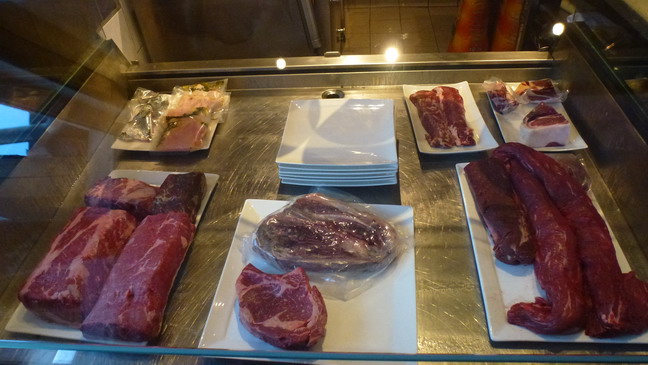 Vintage Meat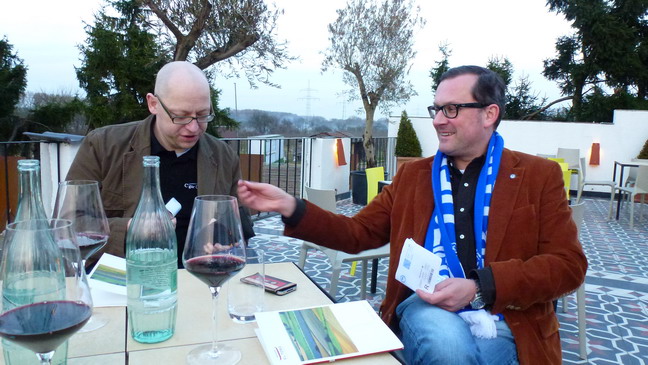 Terrace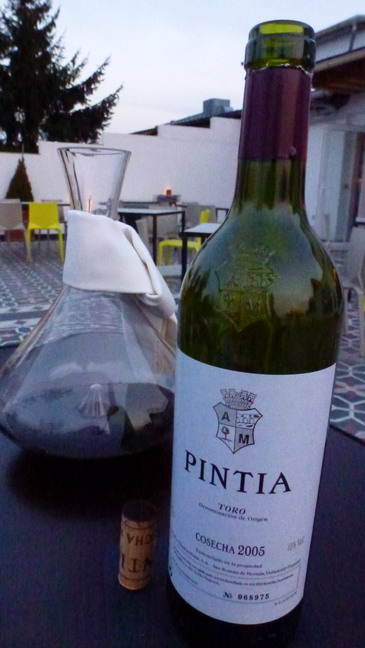 Pintia from Toro by Vegas Sicilia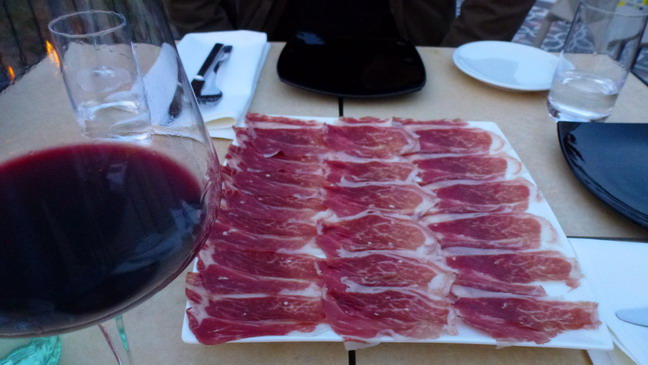 Jamon de Bellota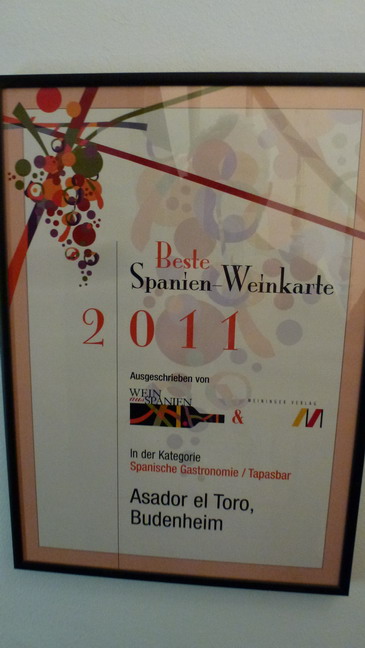 Award for best Spanish wine list
Copyright 03-2012 © Ninos Flying Cigars