27 Mar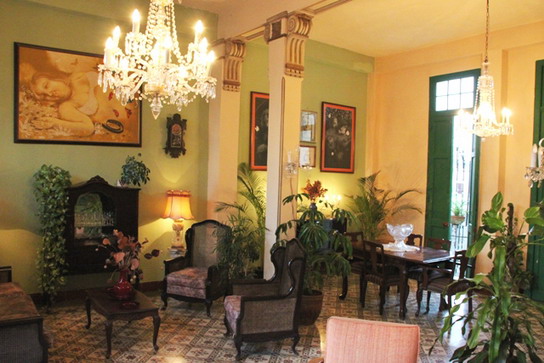 Salon
Casa Particular Emilio in Old Havana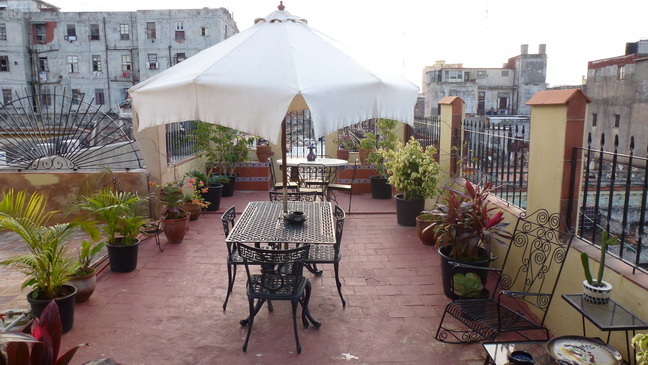 Roof terrace
March 2012
I stayed in several new Casas Particulares while on my last trip and there will be some pictures of them later on my reports.
Here's a Casa Particular in Old Havana that I visited as it was recommended by a friend.
I didn't stay there so I cannot judge its quality or service but I liked the warm and tasteful atmosphere of old times, the rooftop bar and terrace and the very central location right in the heart of the city.
It has seven or eight rooms, each with bathroom and A/C. Breakfast and other meals are provided and tours, visits and transportation can be arranged for you.
The Plaza de Armas, the main pedestrian street Calle Obispo and the main attractions are just a stone's throw away.
Beware : the Casa is located on the top floor of an old house and the staircase both to the Casa and to the roof-top terrace is quite steep, but, again, the climb to the roof top is sure worth it for a drink and a cigar above the old Havana streets.
If interested in making a reservation you may send me a message which I'd forward to the owner.
Nino
See also :
www.cubacasa.co.uk/en/all-casas/viewproperty/Casa%20Havana/61
http://fr.familyguest.com/homestay/cuba/havana/casa-emilio-y-carmen/
www.tripadvisor.de/ShowUserReviews-g147271-d2407081-r123451962-Casa_Emilio-Havana_Cuba.html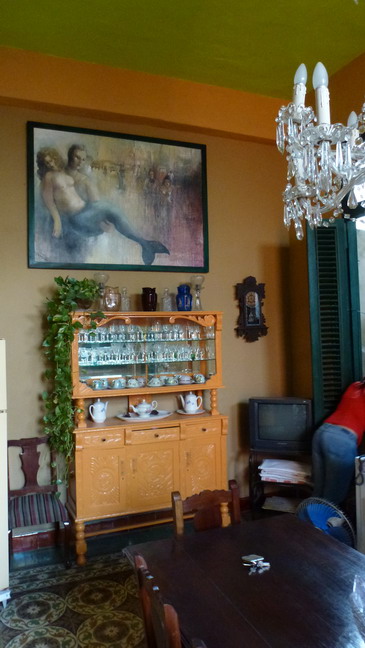 Salon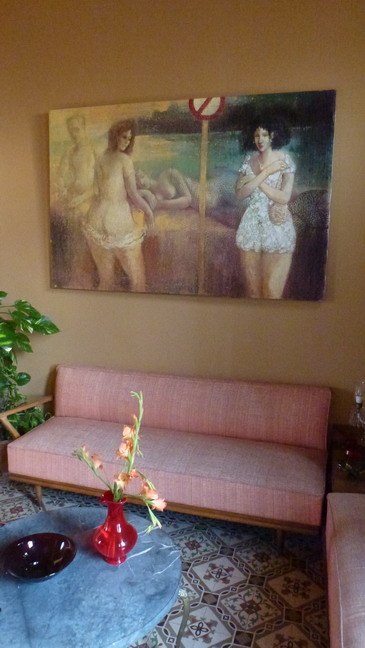 Salon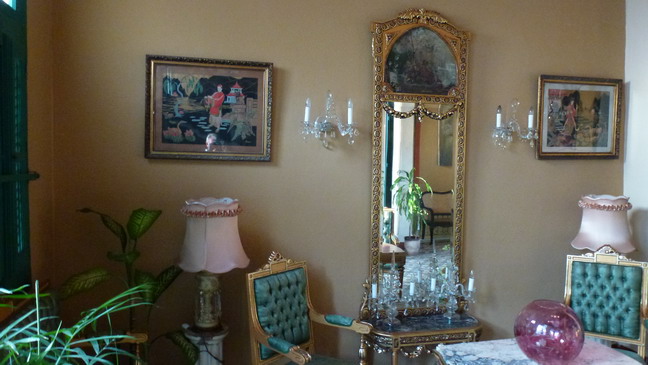 Salon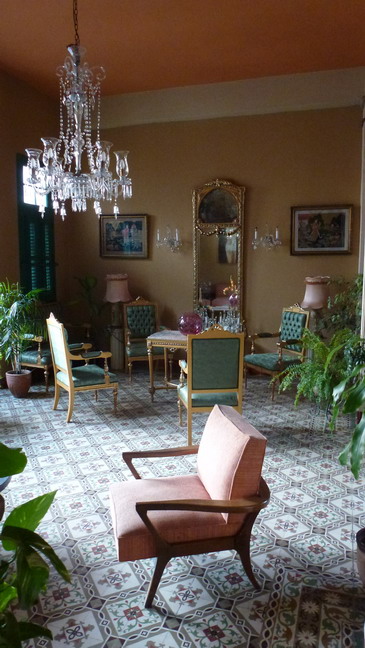 Salon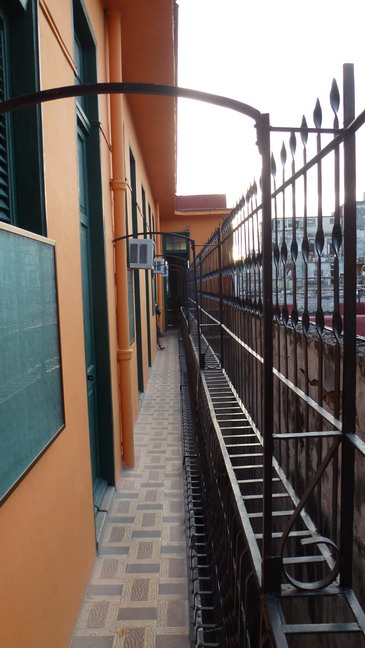 Rooms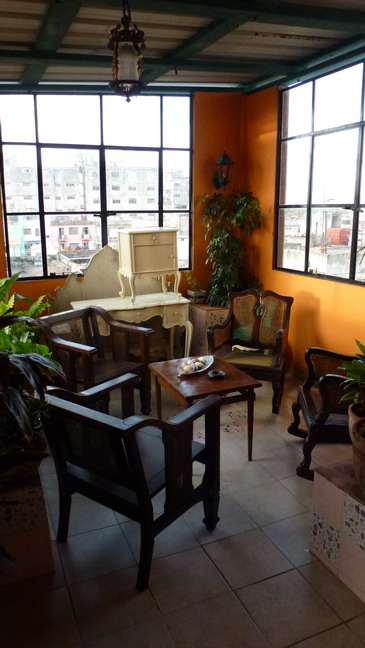 Roof-top Salon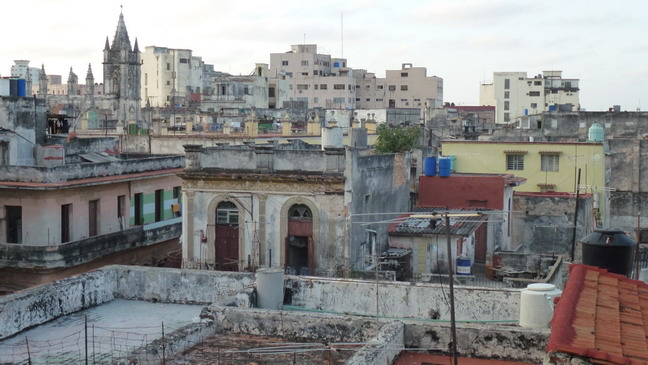 View from the roof terrace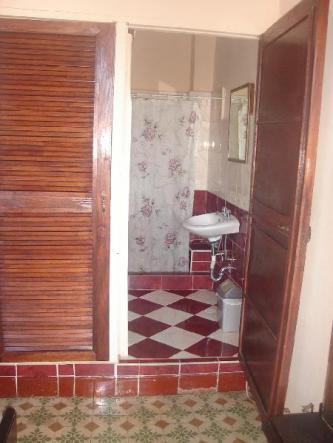 Bathroom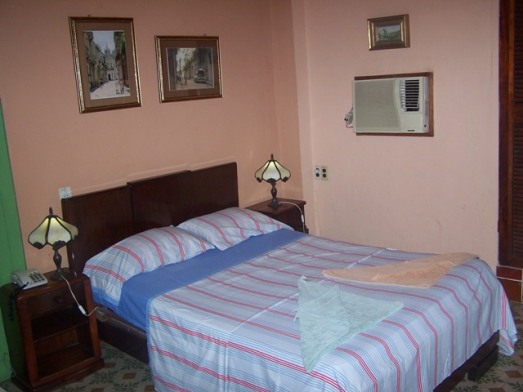 Room
Copyright 03-2012 © Ninos Flying Cigar