2 May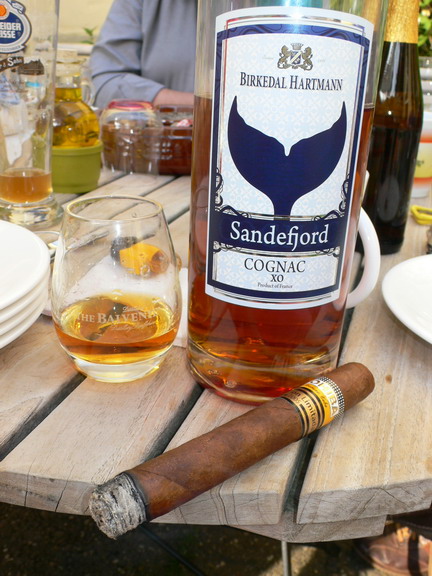 Cognac & Cohiba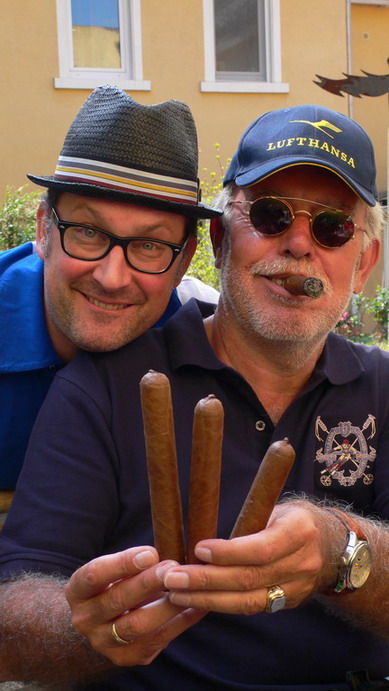 BHK Selection for the guys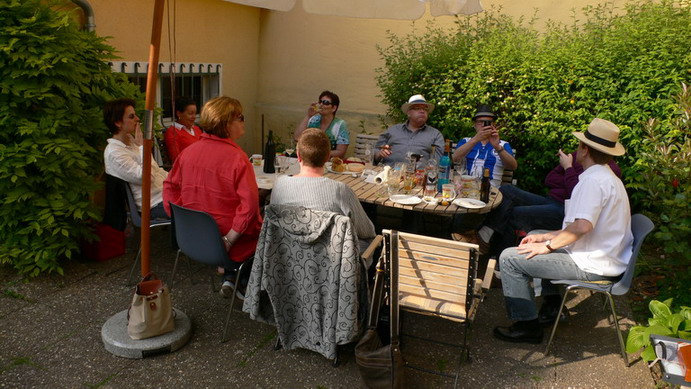 Sunny Sunday
Andreas
May 2011
A labour of love on Labour day – 1-st of May -, some seven hours of perfect bliss in the sun with our wives and some very tasty cigars before, during and after an excellent BBQ organized by Andreas.
We had planned it on short notice during our Friday Massimo dinner ; "hey, let's have a BBQ this Sunday". "Ok, why not, let's do it".
So Bernhard provided the meat, all 12 pounds of it, Andreas the location and the labour of grilling the meat, Gottfried brought salads and fresh baked bread, Gabriel brought great dips and a stunning dessert, Inge a Spanish Tortilla and asparagus salad.
As for beverages, well there is always enough at the pharmacy, so we finished a barrel of draught beer, some serious bottles of wine, 3-4 bottles of good spirits, and almost a bottle of Norwegian/French Sandefjord Cognac.
Cigars were also plentiful, starting with BHK 52's from El Laguito, followed by assorted cigars and finished with H.Upmann Sir Winston and Cohiba "2005" EL's. There will be some further Information on that last stick …….
Great gathering and great fun in the spirit of Labour Day.
Truly a supreme Sunday.
Let pictures tell the story …
Nino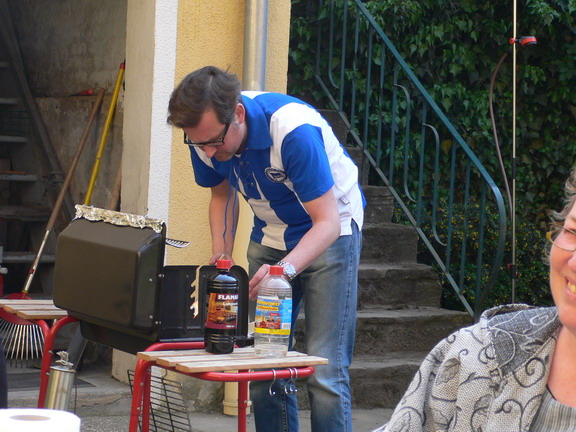 Firing up the BBQ
Aperitif with Bernhard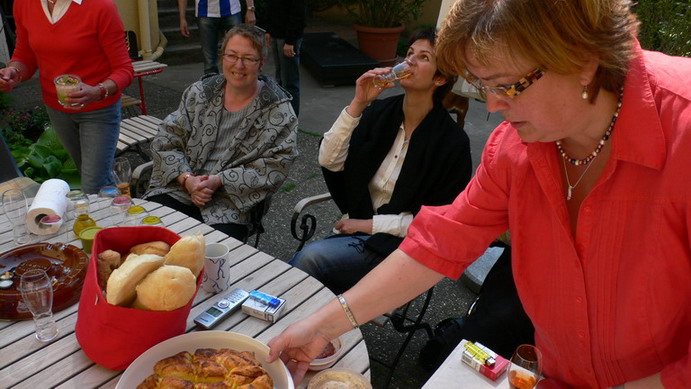 Our wives
Aperitif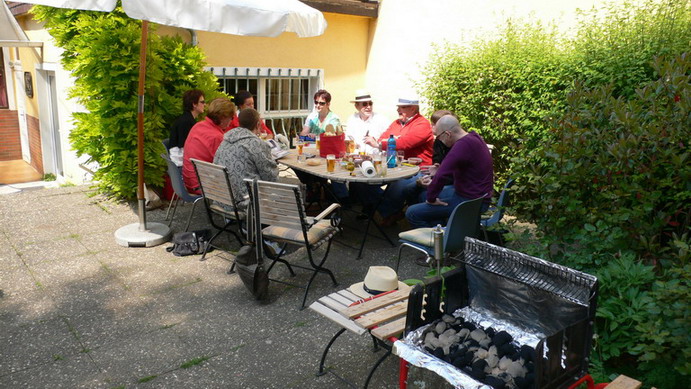 Sunny Sunday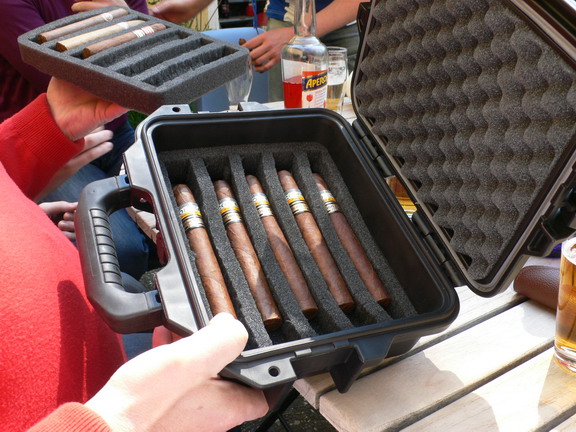 Cohiba EL's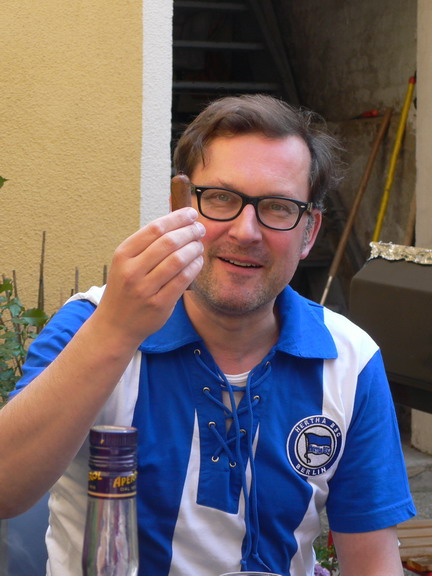 BHK 52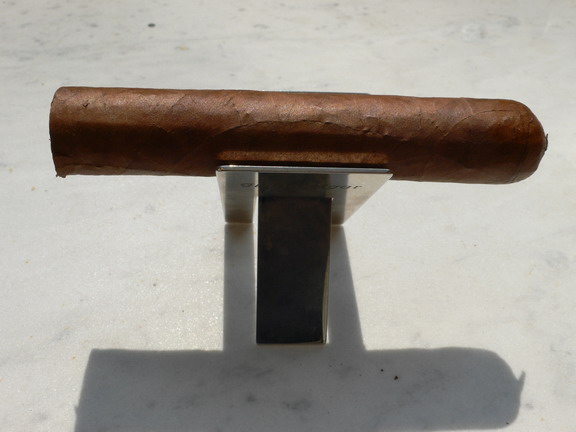 BHK 52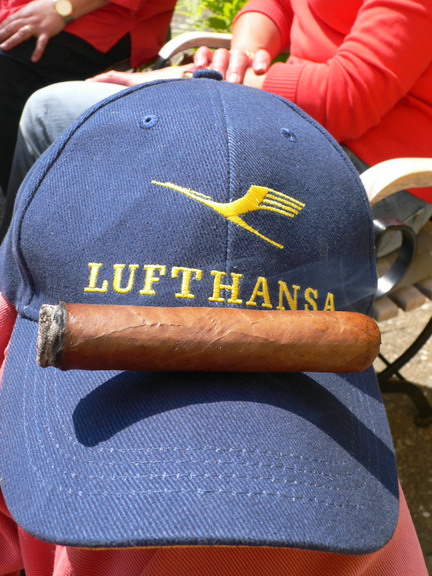 BHK 52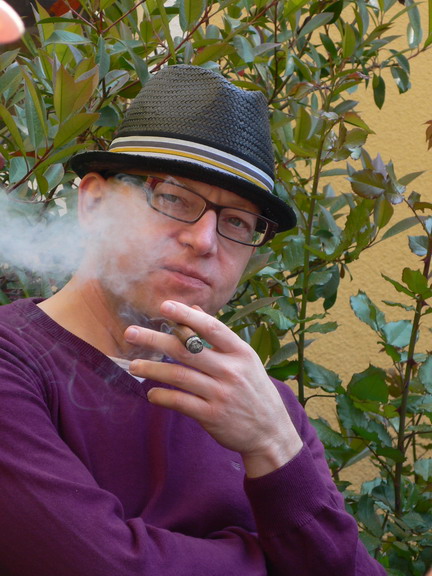 Gabriel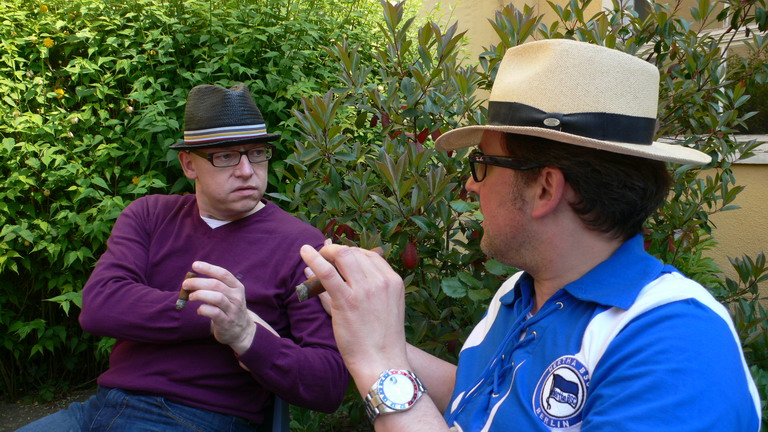 Comparing notes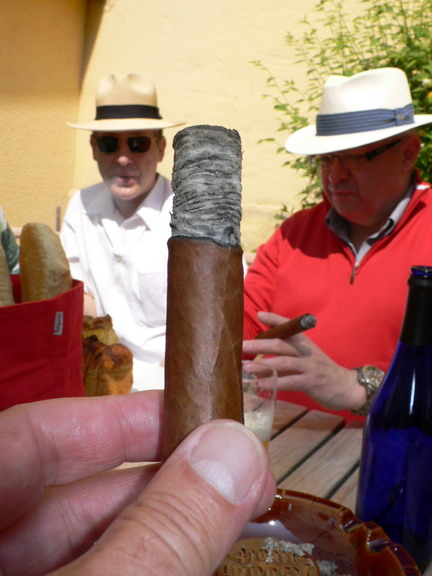 BHK 52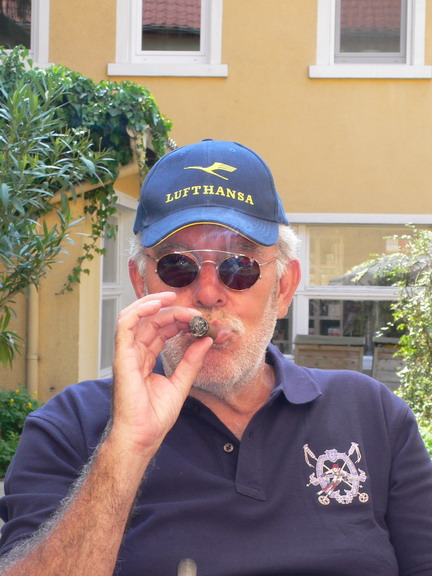 Nino & BHK 52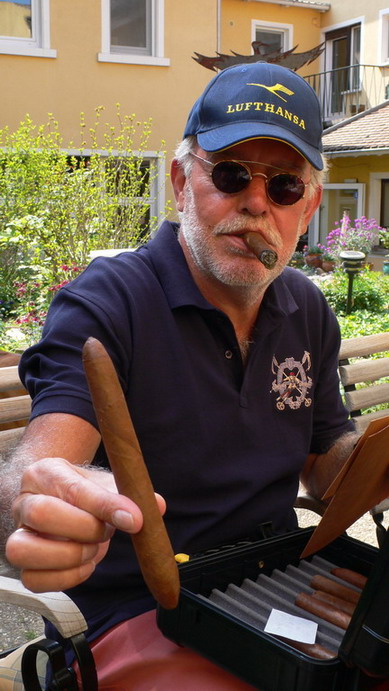 Salomones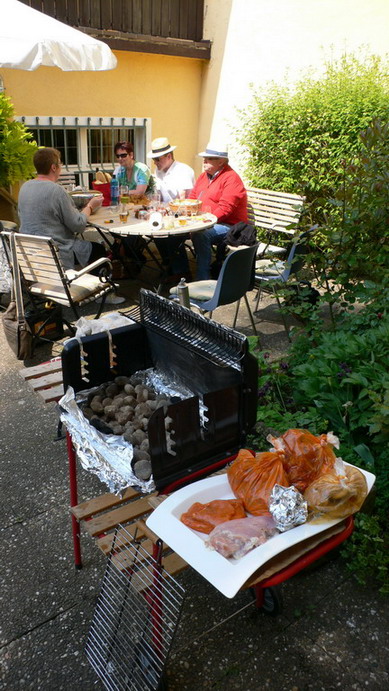 Ready to grill
Nico helping out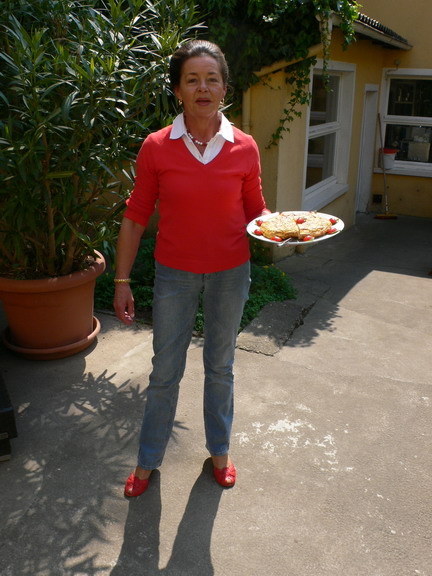 Inge & Tortilla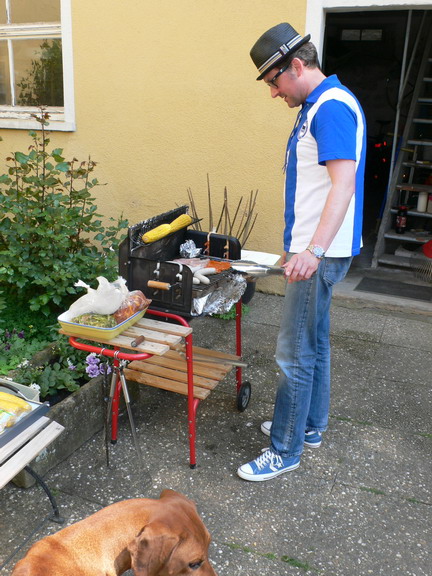 Firing up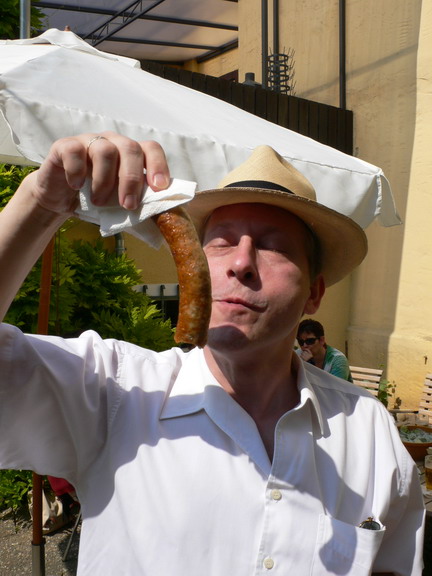 Eating Up
Delicious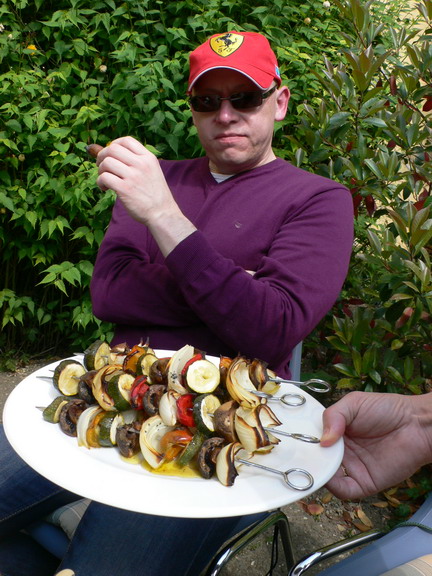 Vegetarian Section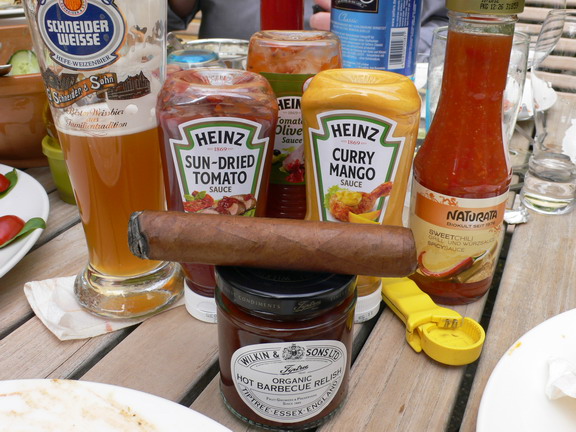 Sauce Section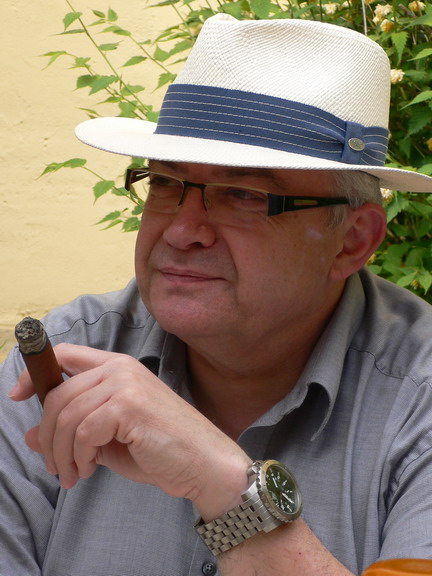 Gottfried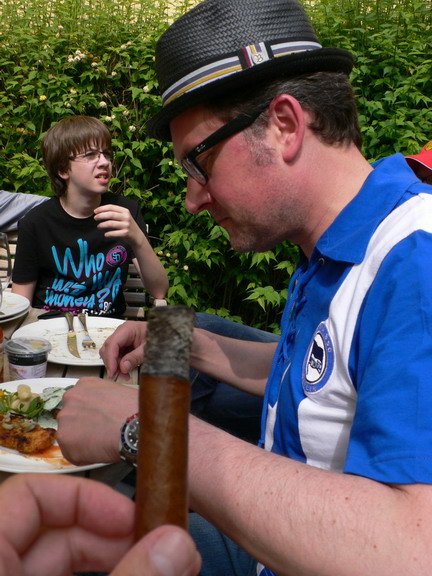 Cook's hungry too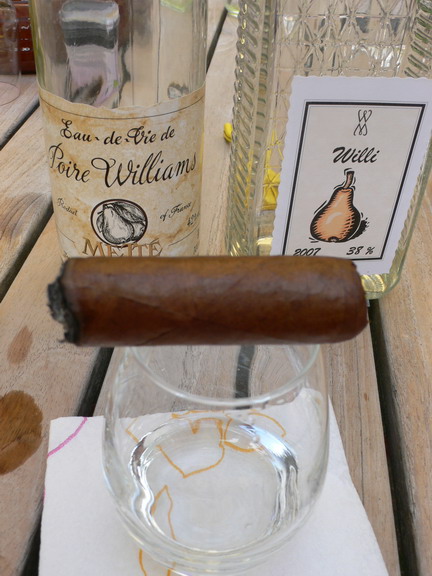 Williams vs Willi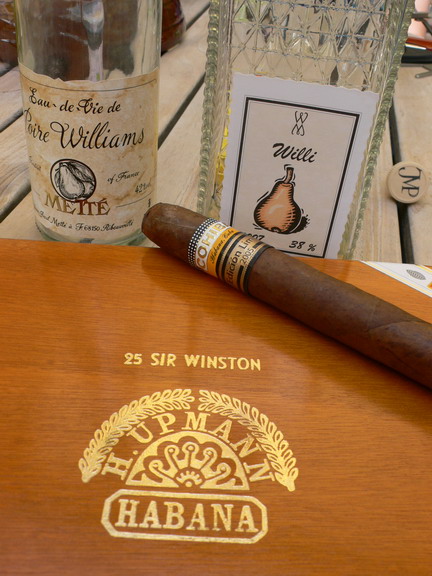 You notice anything ?? Neither had we …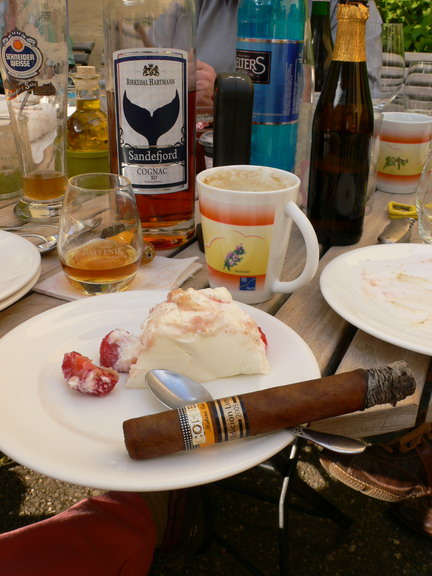 Look again …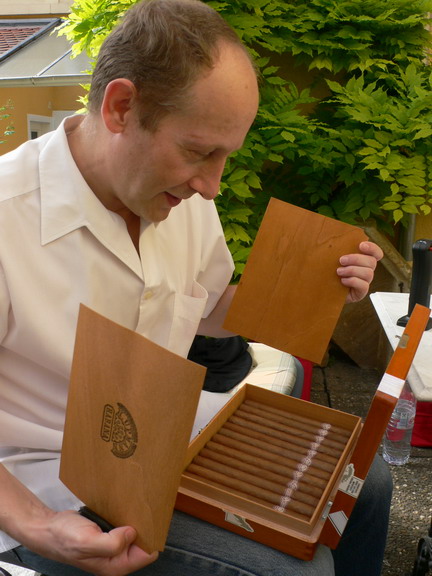 Bernhard & Sir Winston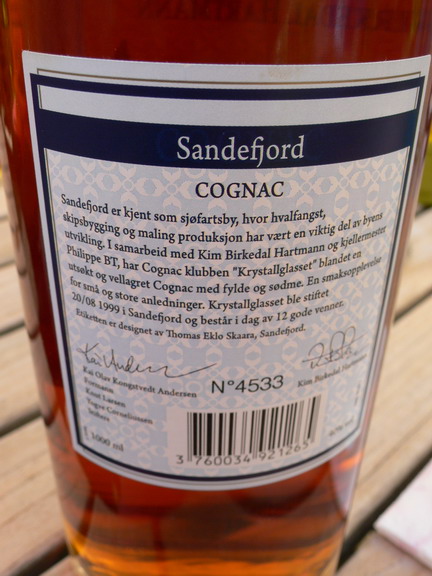 Sandefjord Cognac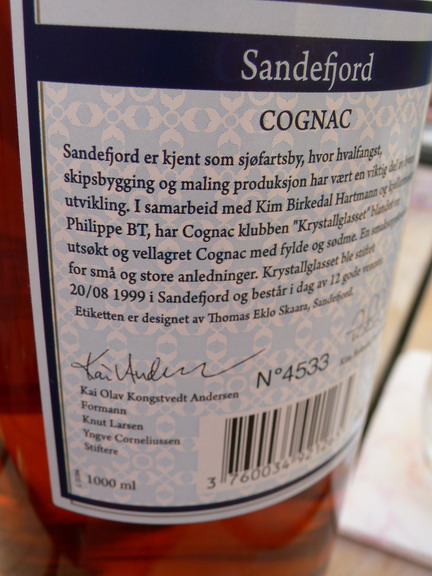 Sandefjord Cognac – Hello Kai Olav !!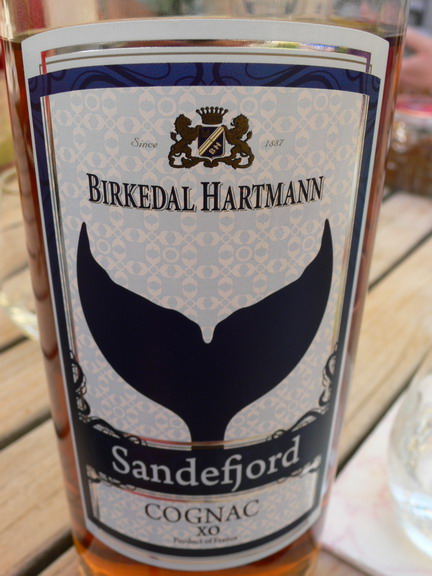 Sandefjord Cognac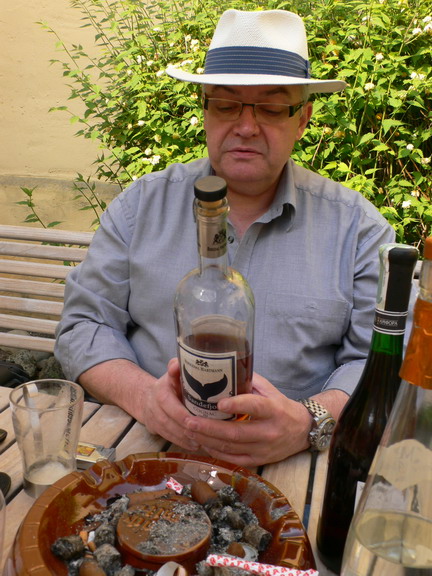 Sandefjord Cognac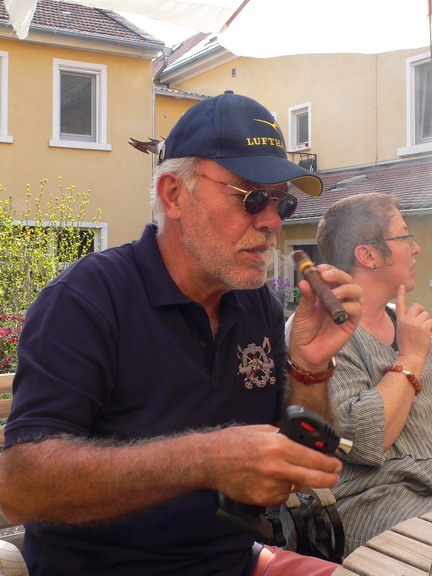 Firing up the Cohiba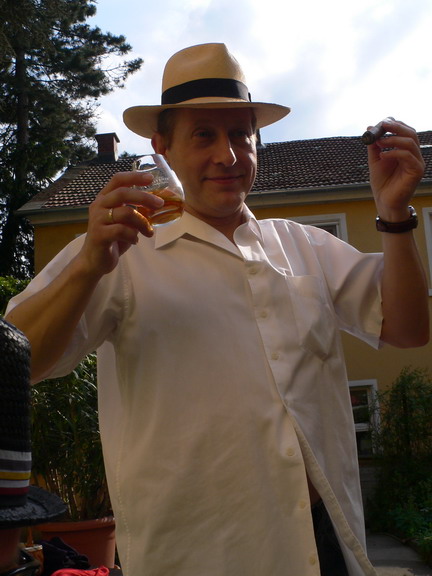 Prost !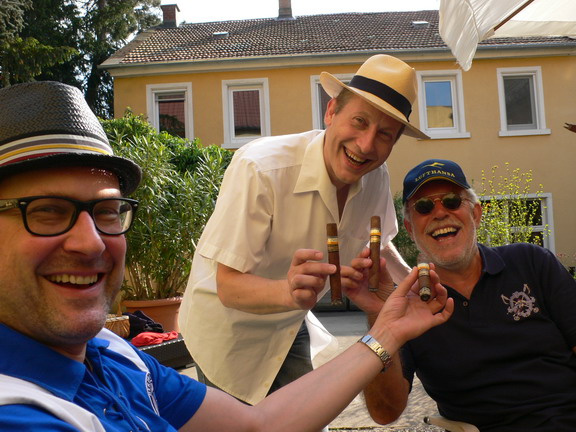 Hi all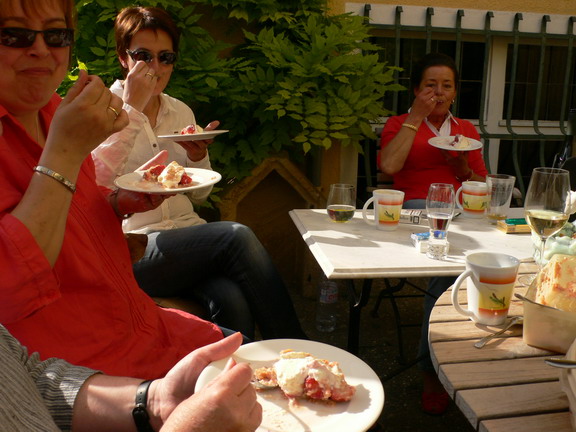 Ladies & Dessert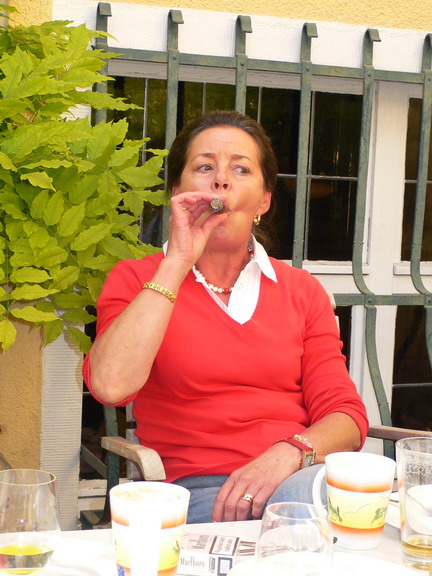 Inge & Cohiba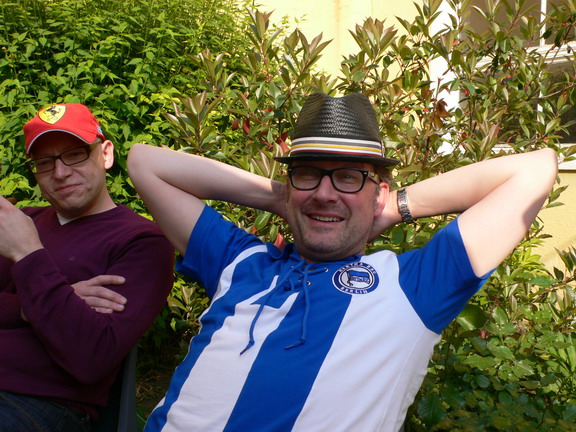 Well done !
Let's continue the party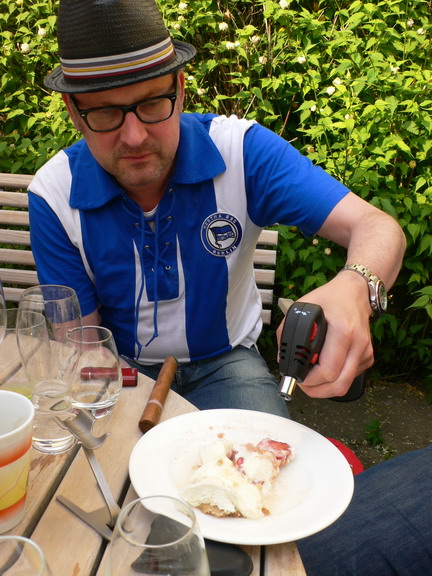 Strawberries flambe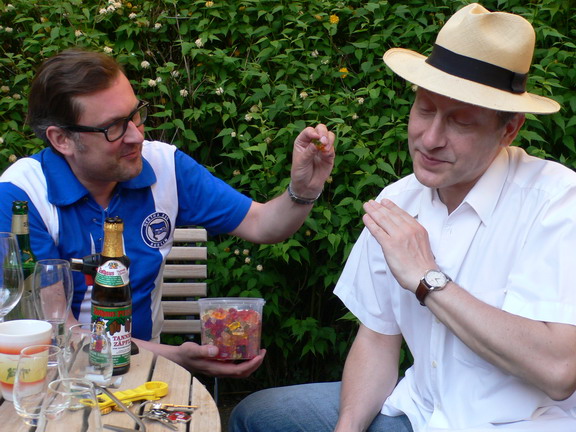 Have a bear …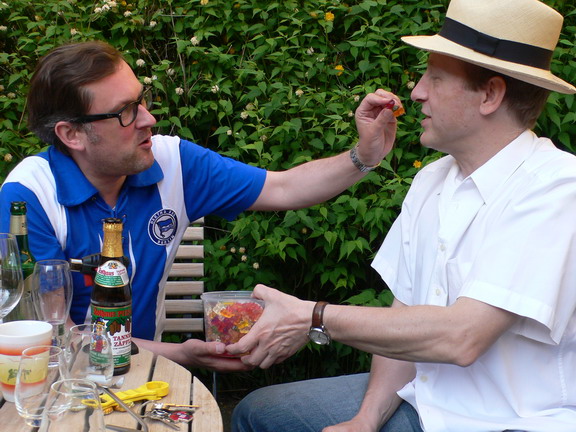 OK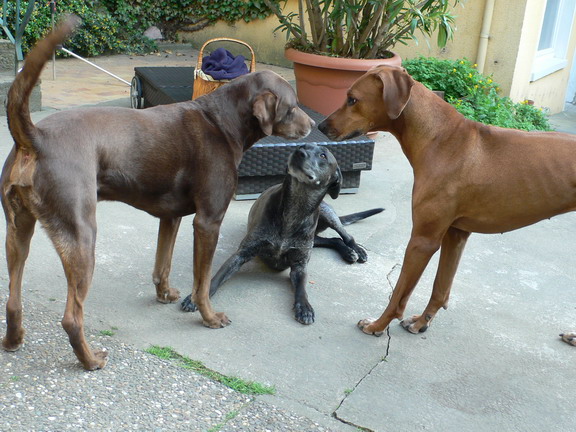 Three Beauties
Copyright 05-2011 © Ninos Flying Cigar