11 Jan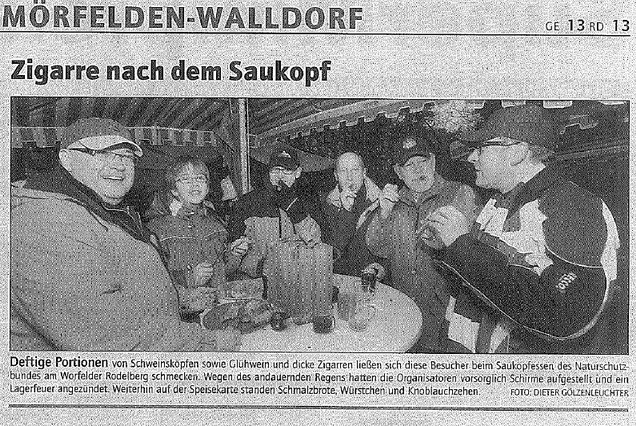 Immer gut für eine gute Geschichte / Always good for good press
Foto : Dieter Gölzenleuchter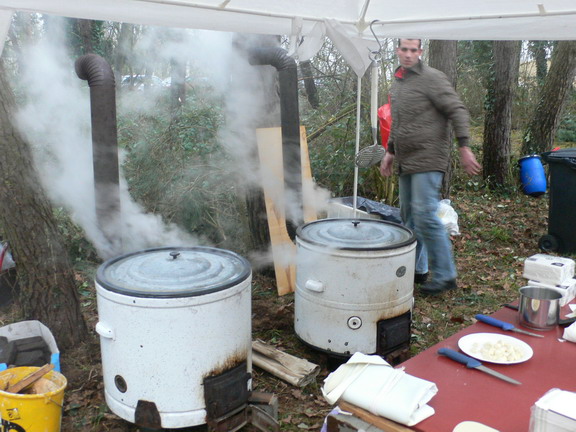 Pigheads boiling up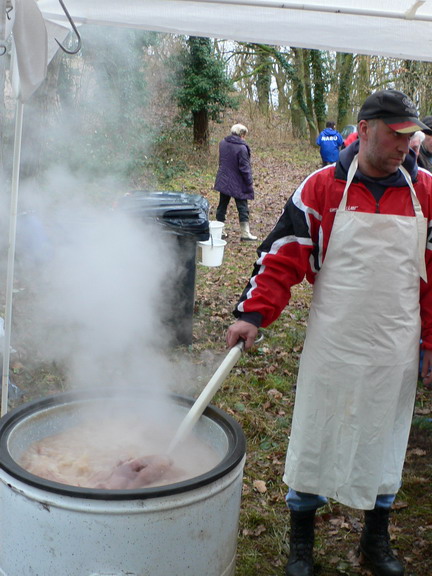 Pigheads coming up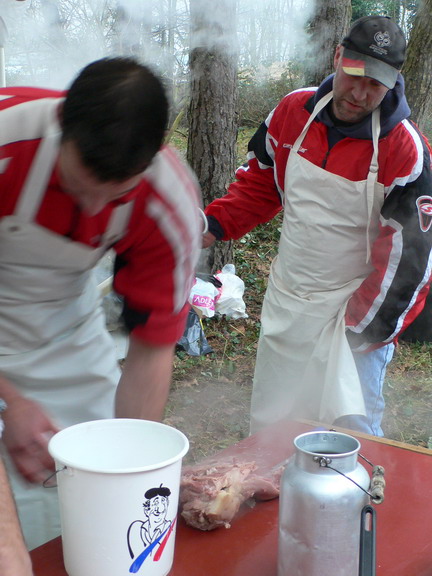 Pigheads cutting up
January 2011
The traditional pig heads lunch held first Sunday in January in a forest near Frankfurt Airport organized by the NABU – the Nature Association and planned by our friend Bernhard.
86 whole pig heads were boiled and 172 rations were offered – many came to take the traditional dish home to be enjoyed there for lunch, prices being really old fashioned cheap.
Pighead here is mainly boiled and the cheeks are the best part. Last year they were divine, this year I went for the sausages.
The nickname for them pigheads here is "Steckdosen" which is German for "plug" or "socket" ( meaning the nose ).
There's a report on the yearly traditional pighead lunch in last Monday's local paper which explains things and why they are so tasty and why the Glühwein is perfect and how the tradition evolved from the local hunters, etc. etc.
http://www.echo-online.de/region/gross-gerau/buettelborn/-bdquo-Steckdosen-ldquo-als-deftiger-Schmaus;art1235,1490710

Here's a picture from the paper of the old guys cleaning up the pigheads for our lunch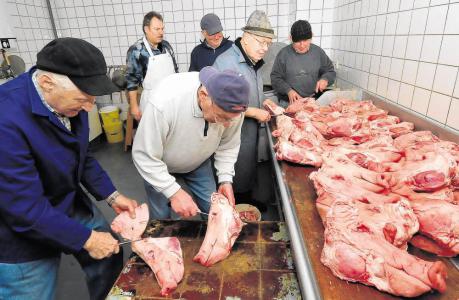 Foto : Dieter Gölzenleuchter
Echo Online
Great fun as always, we arrived early to find "signs" emerging after the big thaw that there had been some "action" in the forest before the snow began to fall …
Again – the boiled pig head portion going at 3 € apiece was a steal but I chose to have the traditional Bratwurst ( OK, make it 3 of them ) and we had lots of Glühwein (spiced up boiled red wine with spices) and excellent Schnaps courtesy of Gottfried that we shared with Stefanie, the lovely maid that serviced us with charm and wit.
We had a great  morning and after lunch we retired to our wives for coffee and cake – what better way to enjoy a gray and rainy Sunday ??
Next day, Monday, we held our regular ANS and Reiner was kind enough to provide us with a Thai stomach liqueur that helped us back on our feet.
All in all, a very pleasant week-end in the line of duty – fun, food, cigars and booze.
Nino
Limited Edition Pig Head …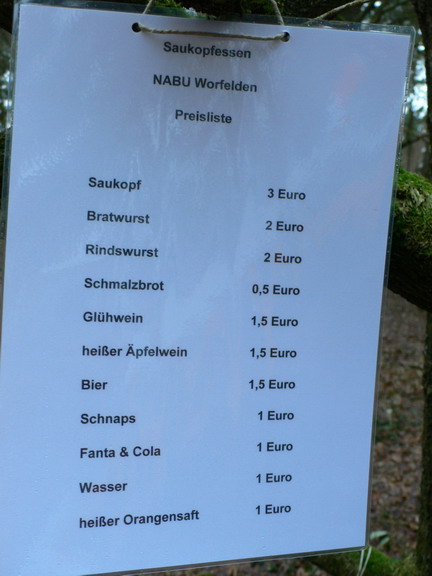 Good prices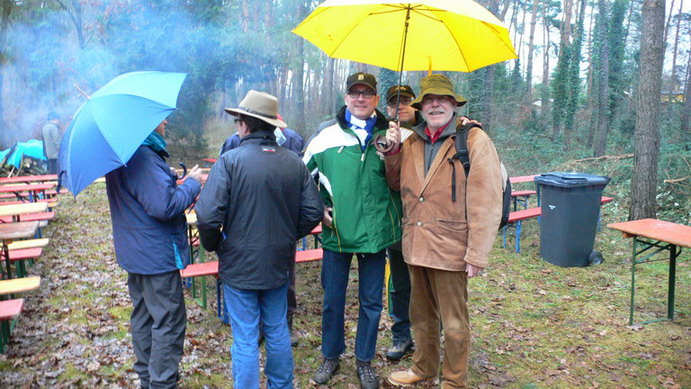 Good bunch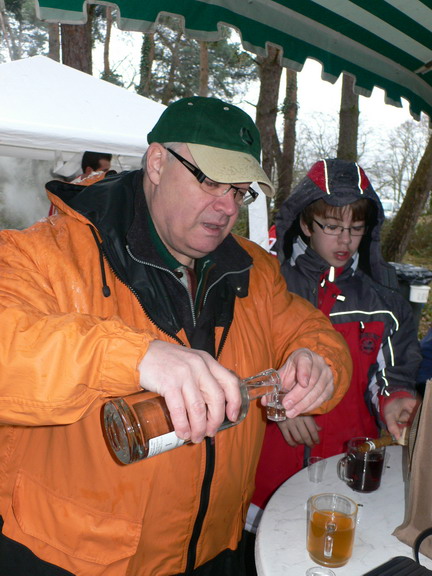 Prost Gottfried !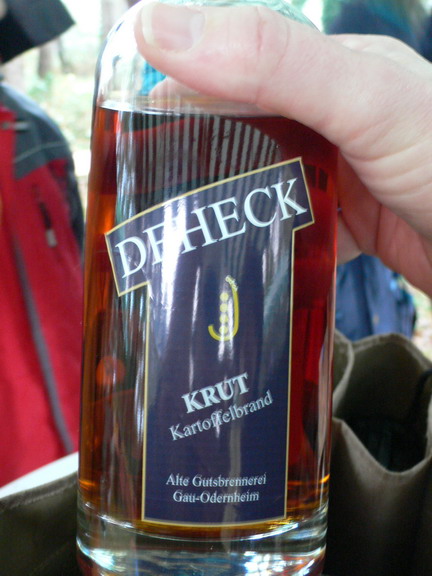 Kartoffel – Good Ol' Potatoe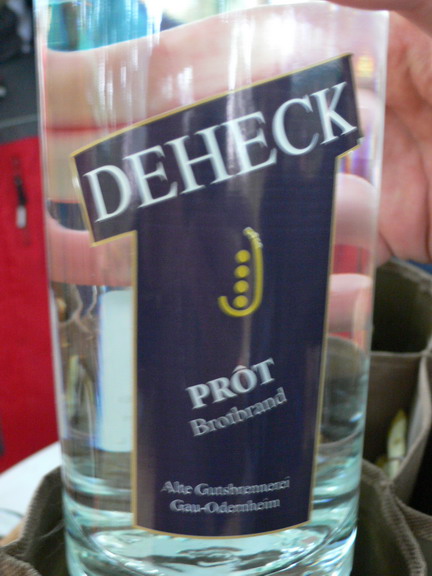 Brot – Mehr Brot ??
Andreas – Piggy as ever :-))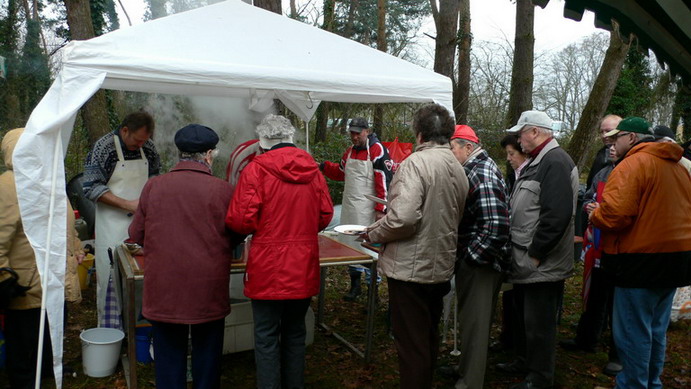 Get in line for a Pighead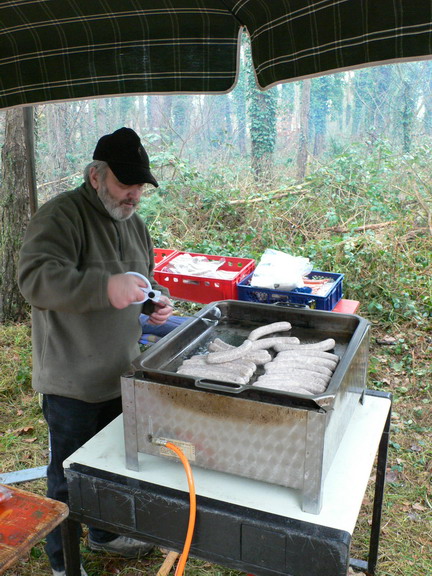 Getting the Bratwurst started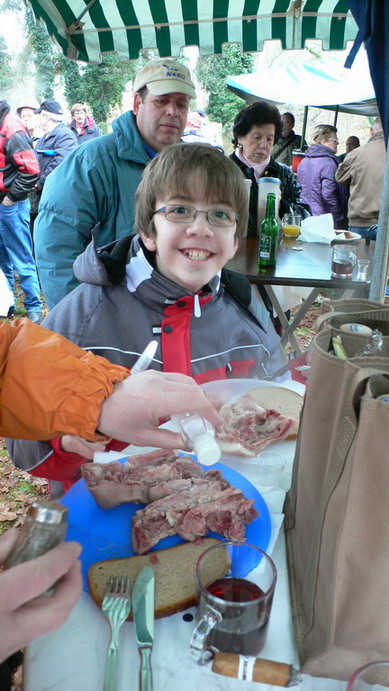 A Happy Nico sharing a Pighead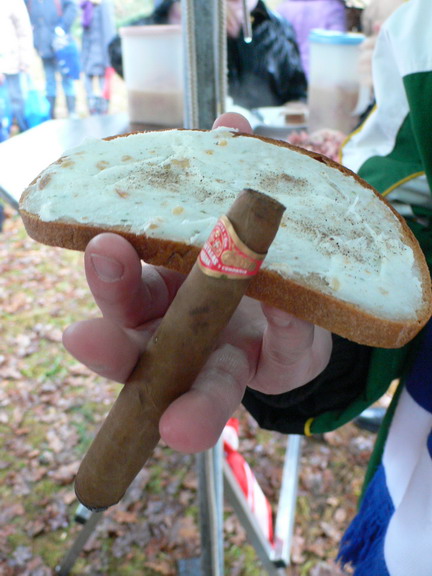 Schmalzbrot De Luxe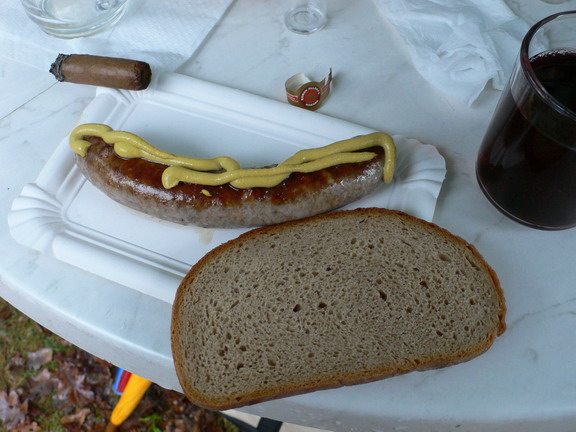 Bratwurst Supreme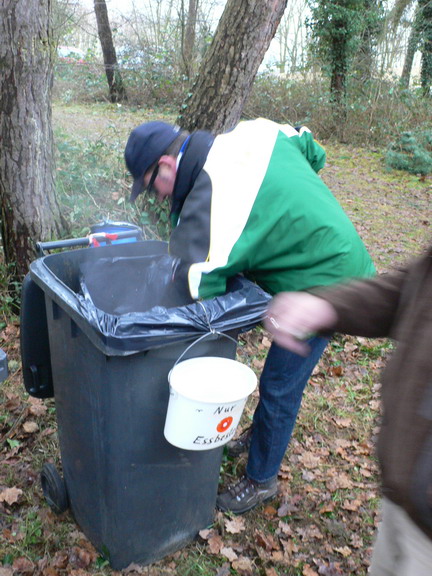 Andreas getting elbow deep into the piggy garbage dump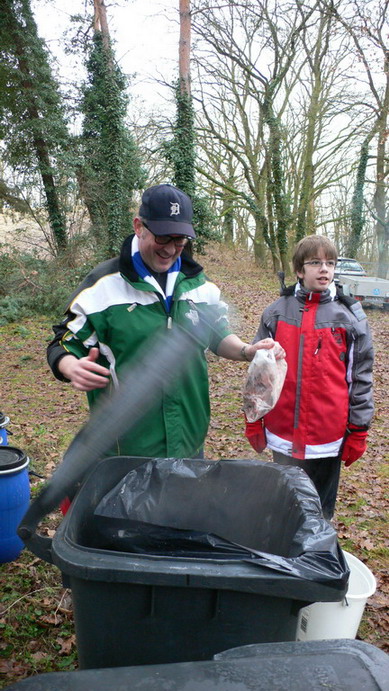 Lotte will be 2 kg happier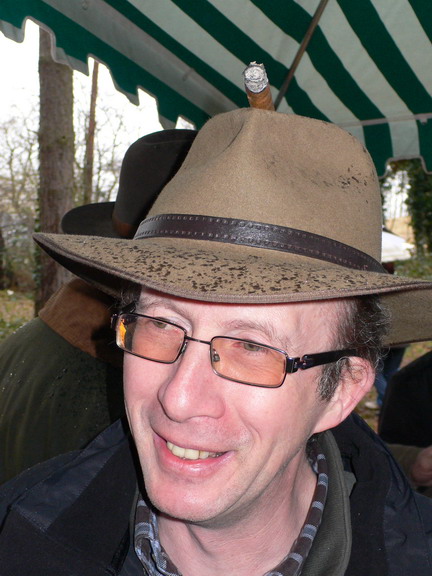 Borsalino Cigar Stand …
Andreas & Stefanie sharing laughs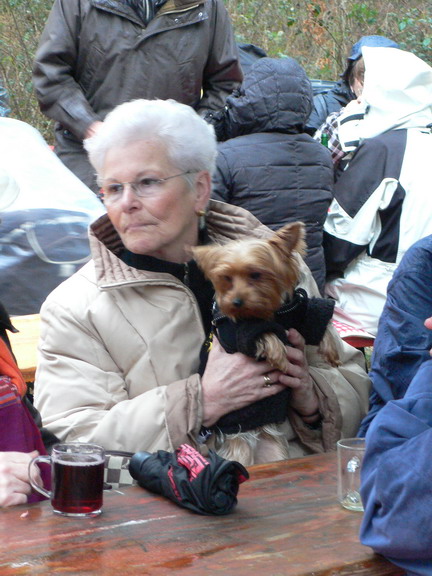 Hot Dog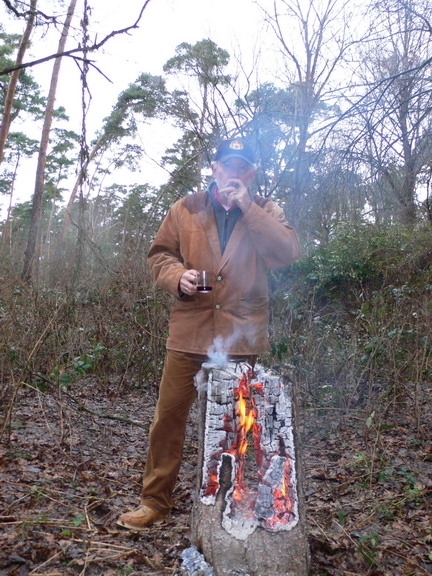 Glühwein & a hot stove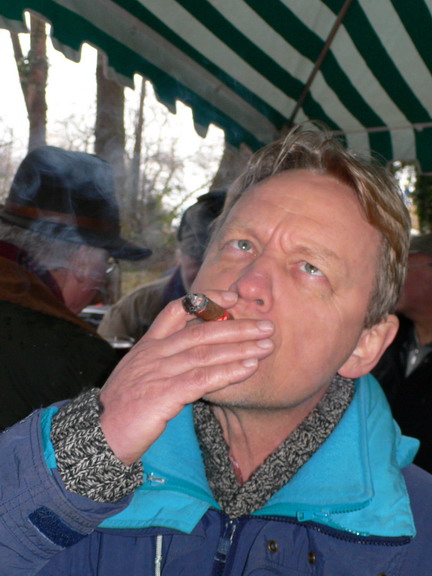 Jürgen pulling hard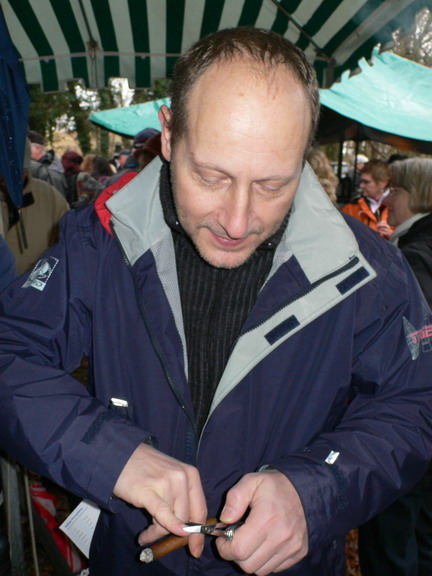 Bernie cutting nails
Bernie having fun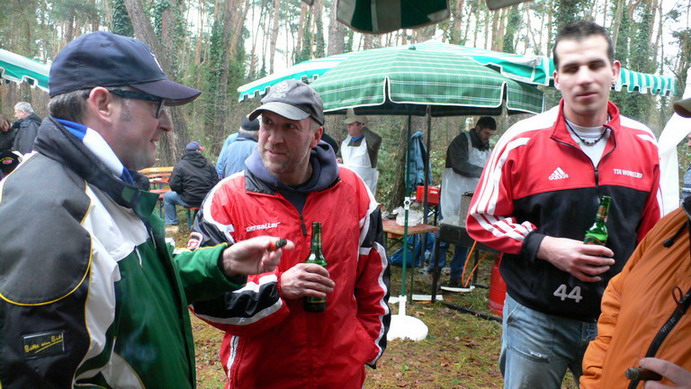 Professional Pigheads having talks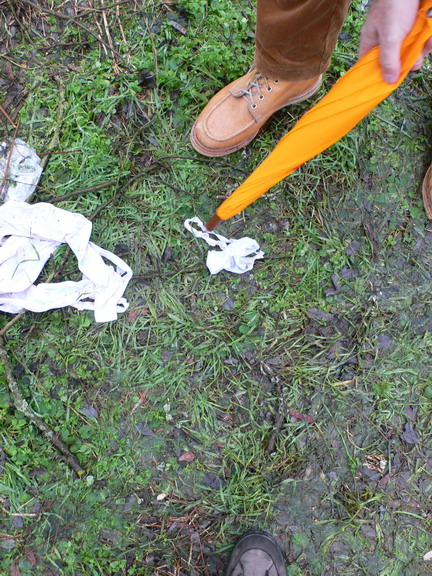 Who's dropping underwear ?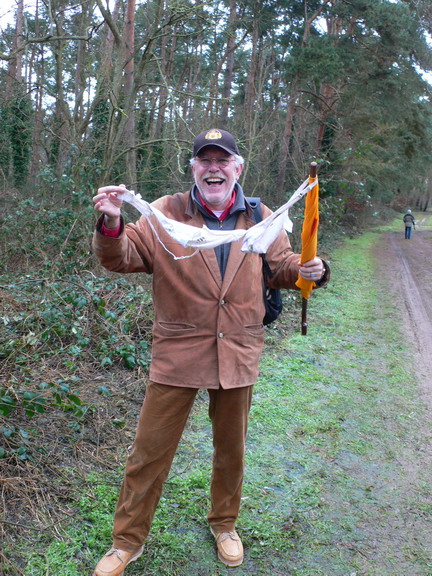 Not me !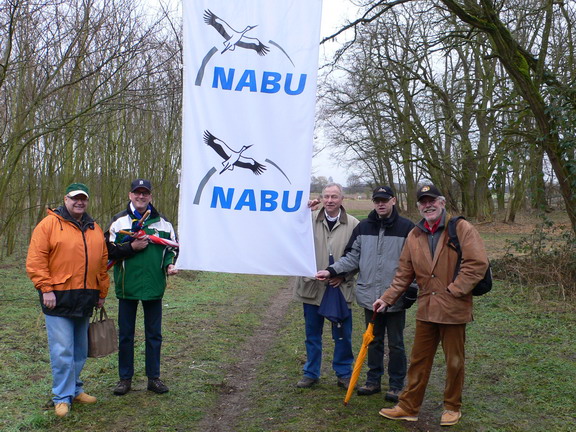 Danke NABU !
Thai stomach liqueur by Reiner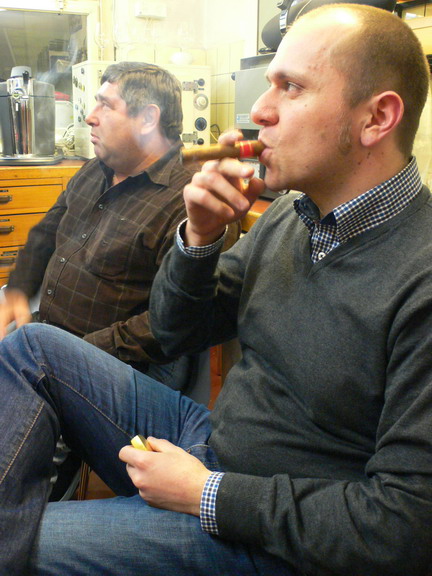 Dominick (Tutto Fumo) & Reiner
Copyright 01-2010 © Ninos Flying Cigar