22 Jan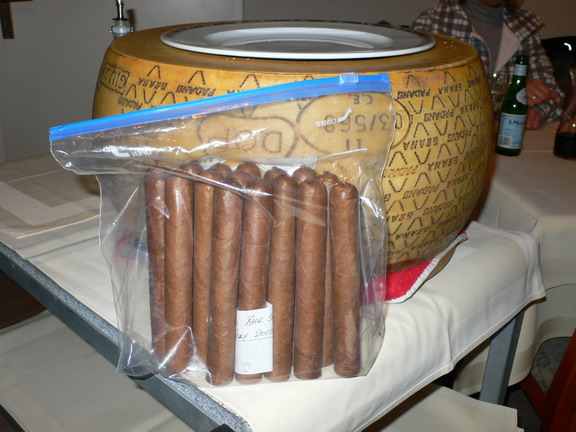 BHK 56′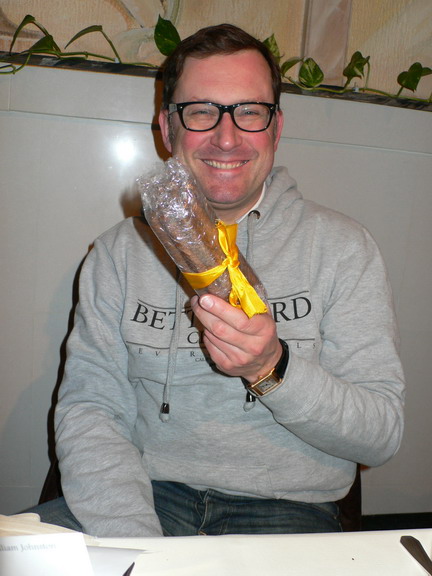 Custom rolled sticks arriving from the land of big lakes and permanent snow
January 2011
I wanted to evaluate some of the BHK's received last year with Andreas and Bernhard.
While the overall quality has been outstanding, I had 3 "duds" from a batch I received last July, so I wanted to make sure they deserved the space in the locker.
What better day than a Friday and what better location than Massimo.
I had received some other excellent custom rolled sticks that morning, magnificent samples by Santos, Mons and Hamlet in various blends. These I want to smoke with Andreas this Sunday at the pharmacy in preparation for placing some orders in Havana next month. Thank you for the generosity, Bill.
Andreas couldn't wait and lighted his BHK while I was still finishing my RASCC – he was overwhelmed right from the first puff by the "creaminess and the thick mouth-coating smoke" (his words).Uff, so at least no face loss with them.
After the starter Bernhard and I lighted ours, and, again, a most rich and heavy smoking pleasure of some 2 hrs followed.
The only "flaw" we detected was a stronger nicotine flow/rush/taste in the last third, leaving Andreas and Bernhard to drop their sticks without nubbing like I did. I am sure it will settle, as these will be tugged away in the locker for some more rest time.
Once more, Life's more than Pigheads …
Nino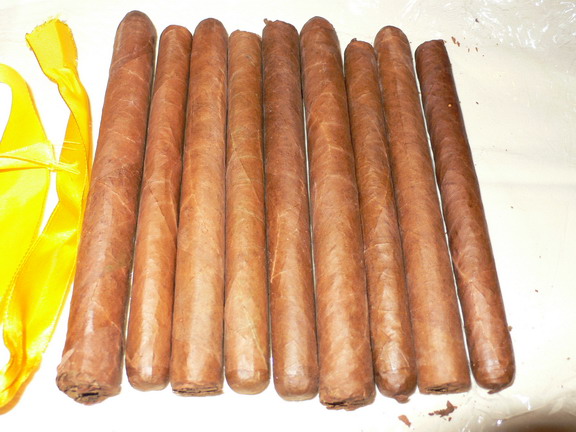 Fine samples of custom rolled sticks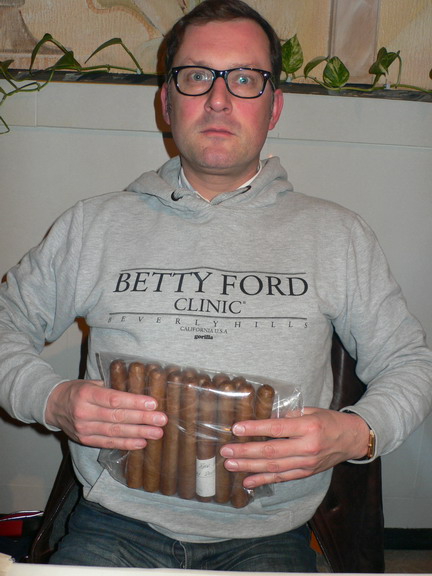 Frozen Betty Mugshot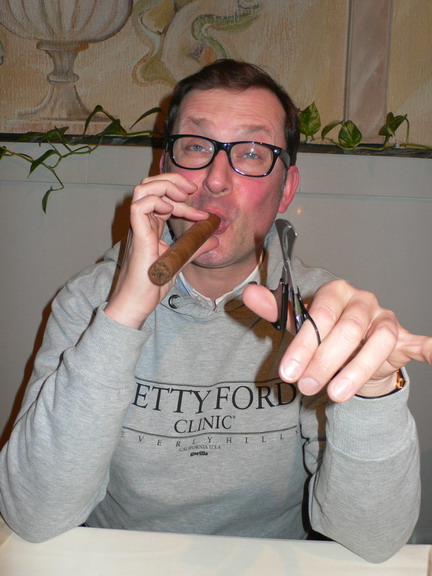 Can't keep my scissors off you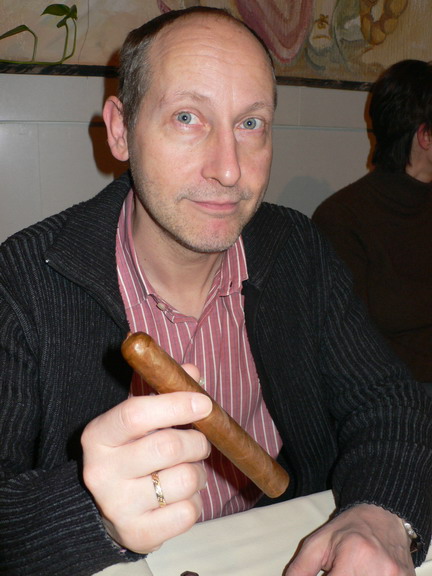 Can't wait to start
Fine Beef Salad Starter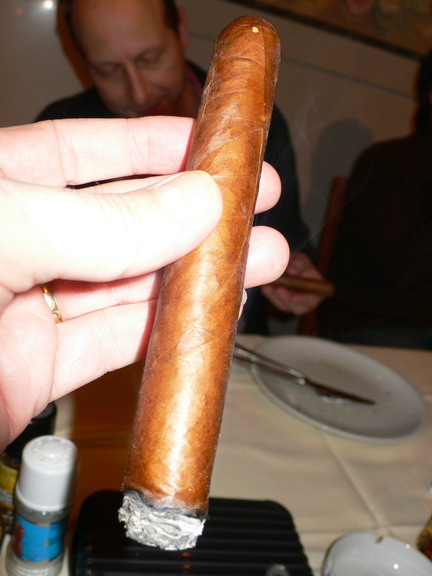 Fine Stick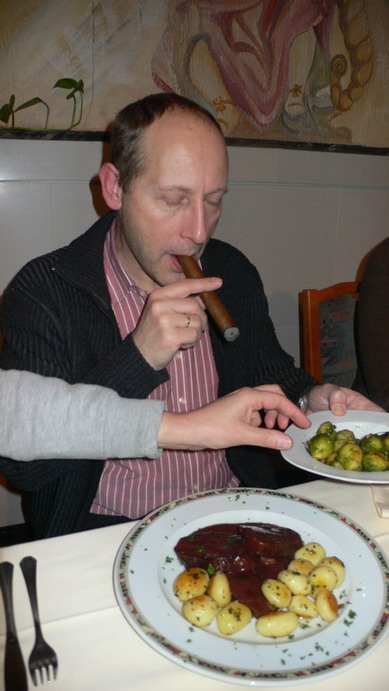 Stealing Food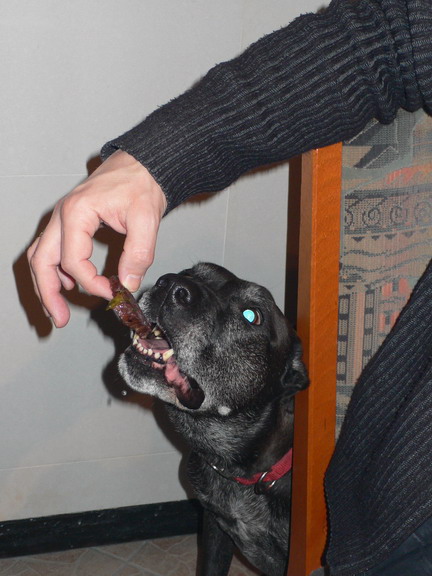 Getting Food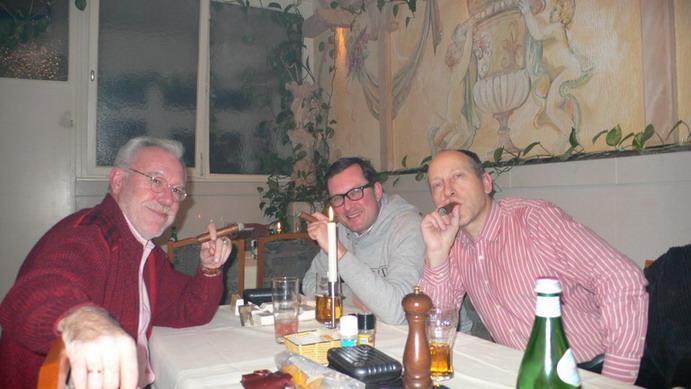 Another Friday Fun
Copyright 01-2011 © Ninos Flying Cigar