1 Sep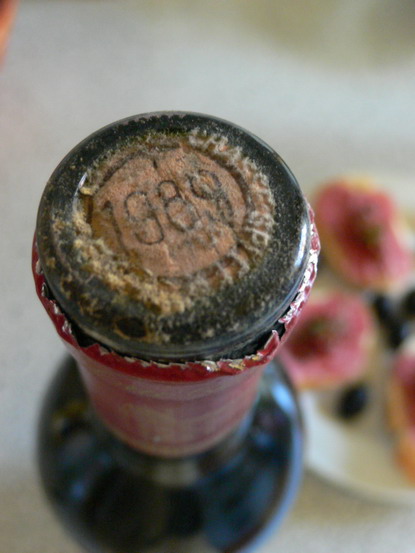 17-th Wedding Anniv. – 17 Hochzeitstag – 28.08.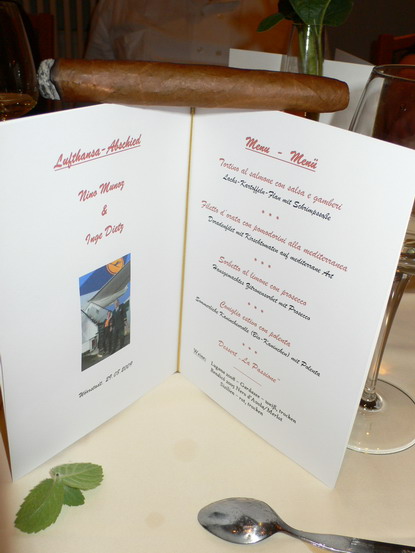 Lufthansa Abschiedsdinner – 29.08
August 2009
Ich werde oft gefragt ob mein letzter Flug nicht sehr emotionell gewesen sei oder bei Lufthansa aufzuhören weh tun würde.
Nein, überhaupt nicht – ich habe damit abgeschlossen .
Was jedoch emotionell rührend war, war das Abendessen bei Massimo letzte Woche wo ich meine Kollegen, Planer und Freunde einlud mit Inge und mir den Abschied von LH zu feiern.
Mit diesen Menschen, die mich/uns so lange begleitet haben, fiel mir der Abschied sehr schwer.
Aber es war ein sehr schönes, frohes und leckeres Abendessen das sich bis in die Morgenstunden zog.
Zigarren waren 2001 Cohiba Pyramides von La Corona, 2003 Prominentes von Omar gerollt, Diademas von Yolanda und natürlich die Partagas P 2 – die Zigarre die den Namen meiner Berufsbezeichnung bei Lufthansa trägt.
Am Vortag hatten Inge und ich ein sehr privates Abendessen gehabt – zu feiern gab es den 17-ten Hochzeitstag ( diesen Dezember sogar den 25-ten Jahrestag unseres kennen lernen's ).
Jetzt kommt noch ein offizielles Abschiedsessen seitens der Lufthansa und alles ist Geschichte.
-.-
I get asked frequently whether it wasn't very emotional to have the last flight of my career or to end flying at Lufthansa.
No, absolutely not – I am through with it.
The dinner at Massimo's lat week however was very emotional, as I had invited colleagues, planners and friends to celebrate our farewell from Lufthansa with us.
Saying farewell to these people that have accompanied me/us for so many years was tough.
But it was a very beautiful, funny and very tasty dinner that went on until the early hours.
Cigars were 2001 Cohiba Pyramides from La Corona, 2003 Prominentes rolled by Omar, Diademas by Yolanda and of course Partagas P 2 – the cigar that bears the name of my job title at Lufthansa.
The day before this dinner, Inge and I had another, more intimate dinner to celebrate our 17-th wedding anniversary ( this December we'll celebrate the 25-th anniversary of our meeting ).
It's another official farewell lunch by Lufthansa for me and all will be history.
Nino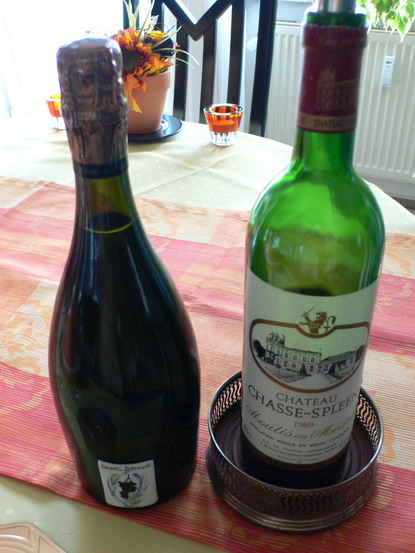 Georg Breuer Brut & 1989 Cht. Chasse-Spleen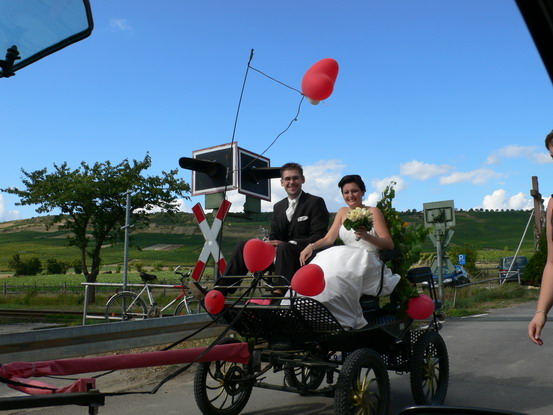 Wedding Day – Hochzeitstag auf dem Wißberg !!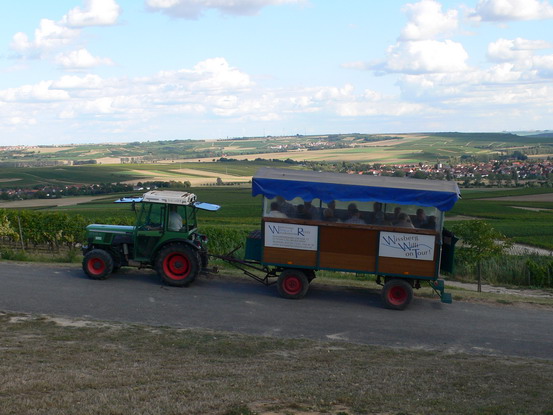 Blick – View from the Wißberg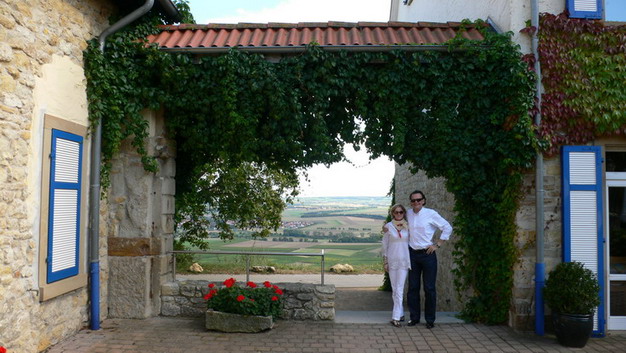 Hans & Jasmin – St. Johann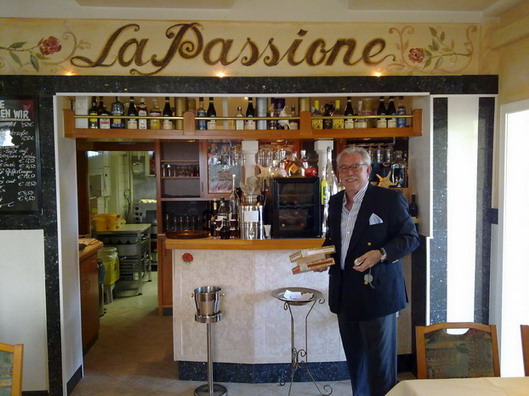 Massimo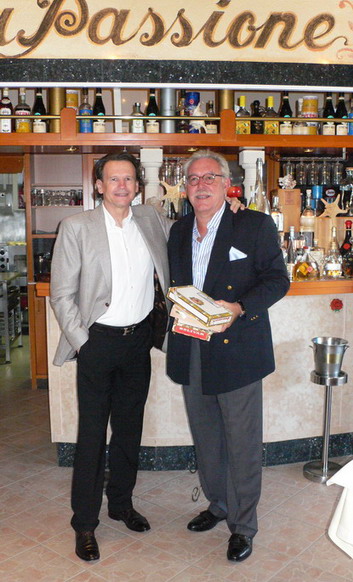 Hannes & Nino – Massimo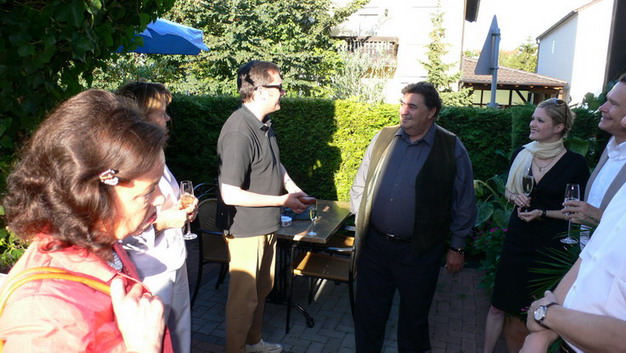 Massimo – Inge, Veronika, Andreas, Heiner, Jasmin, Hannes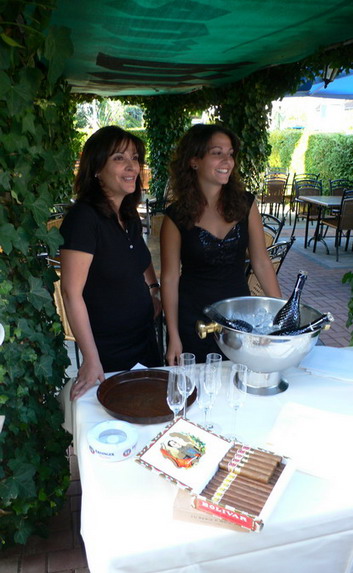 Massimo – Manuela & Verena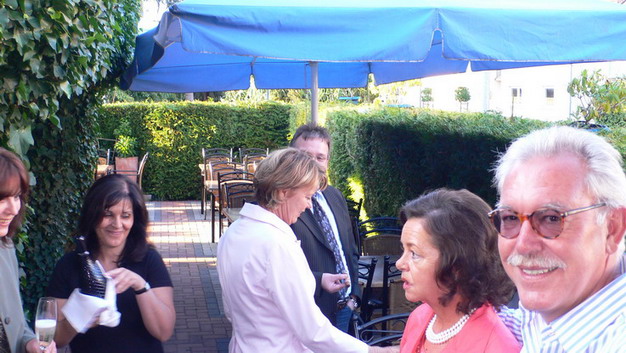 Massimo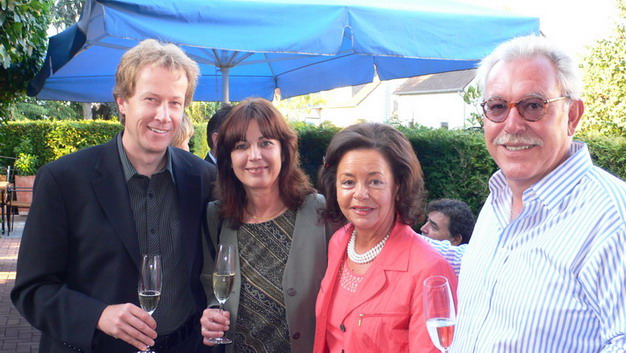 Massimo – Andreas & Jutta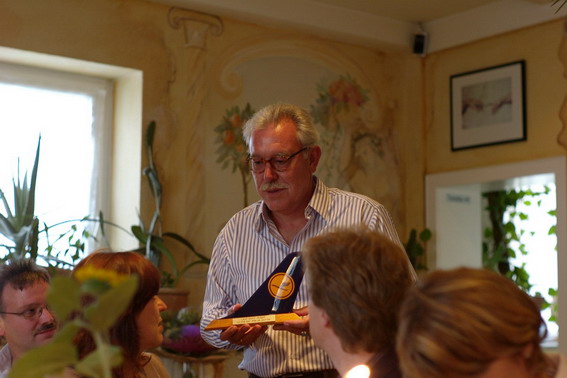 Massimo Dinner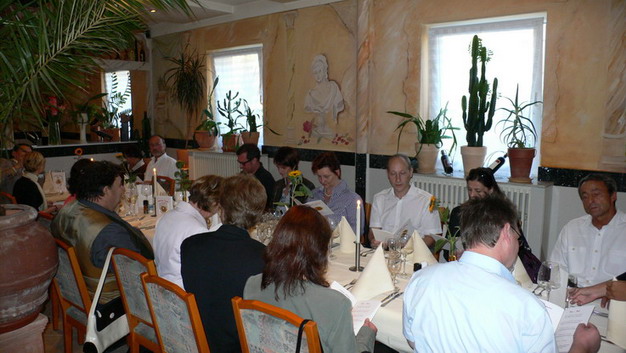 Massimo Dinner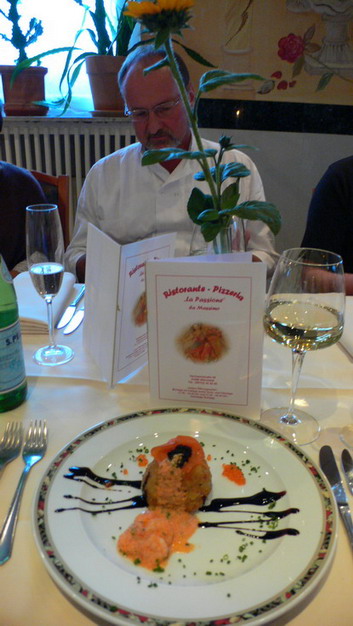 Massimo Dinner – Albert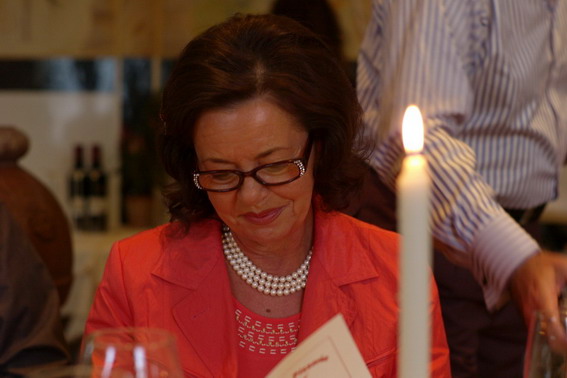 Massimo Dinner – Inge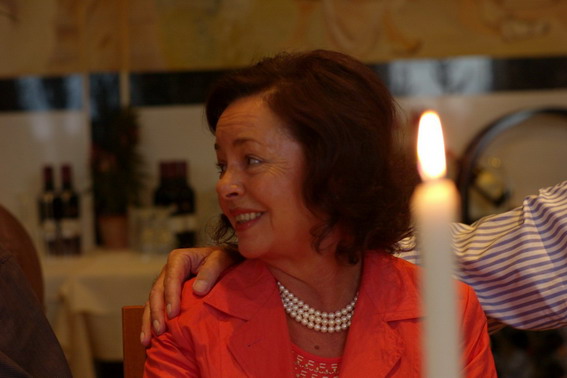 Massimo Dinner – Inge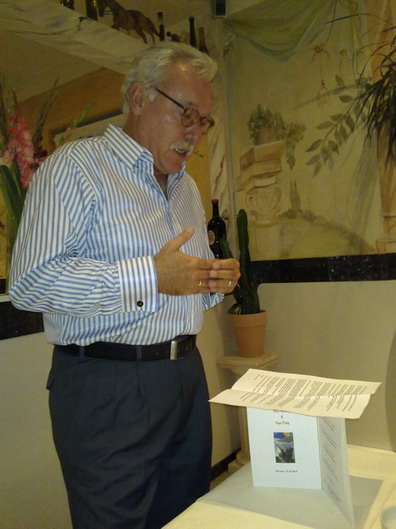 Massimo Dinner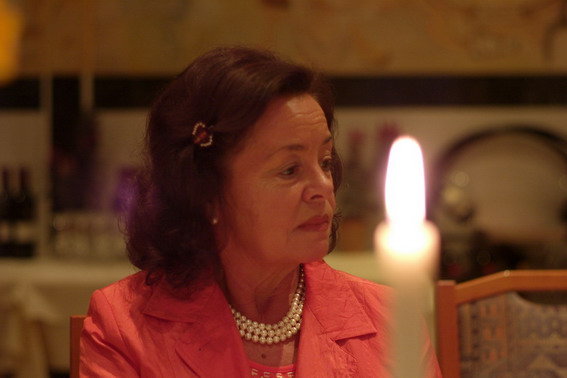 Massimo Dinner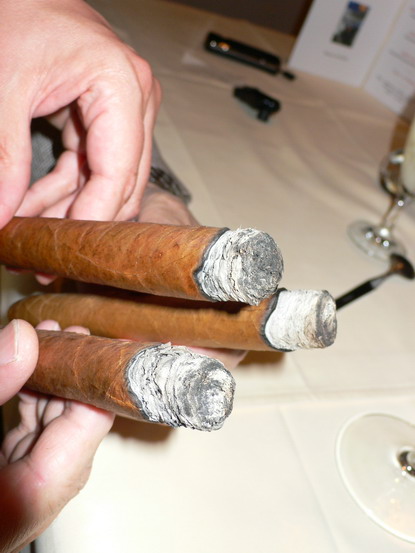 Massimo Dinner – 3 Cohibas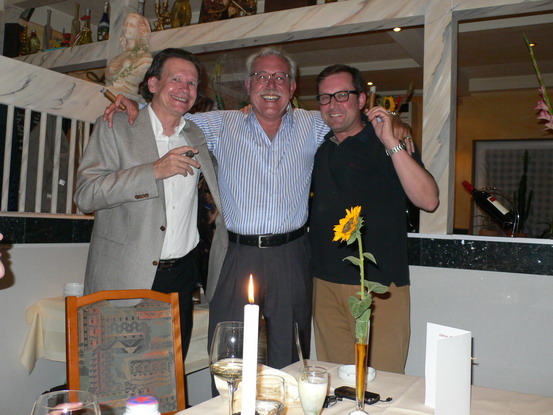 Massimo Dinner – 3 Freunde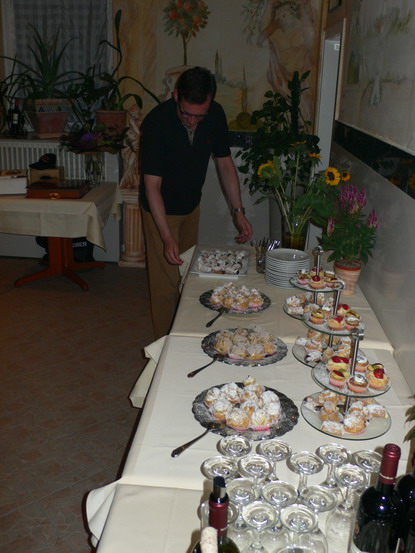 Massimo Dinner – Dessert Büffet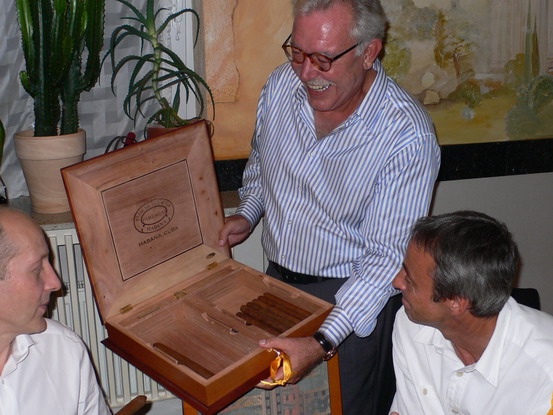 Massimo Dinner – Bernhard & Horst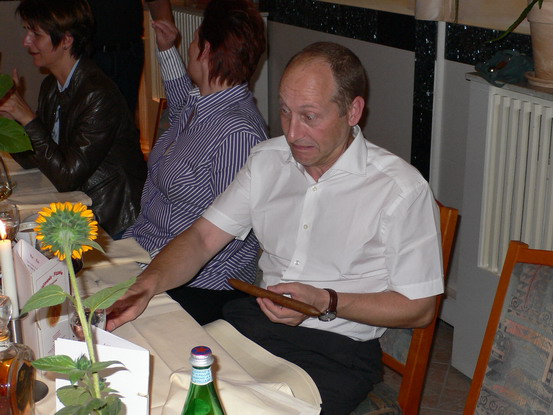 Massimo Dinner – Bernhard & Diadema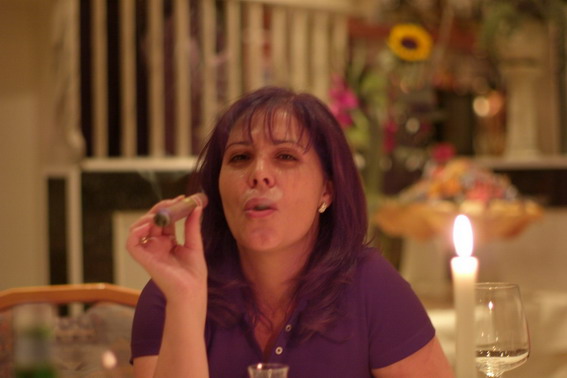 Massimo Dinner – Manuela raucht !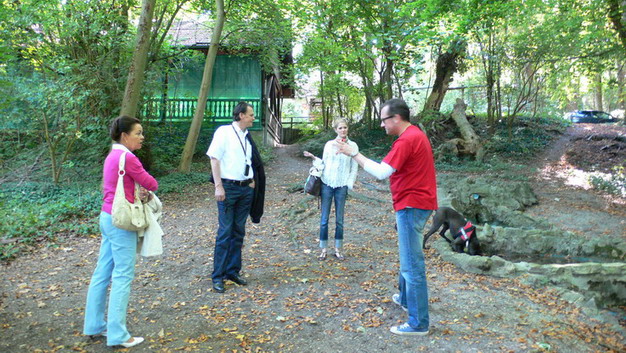 Neuborn Sonntagsfrühschoppen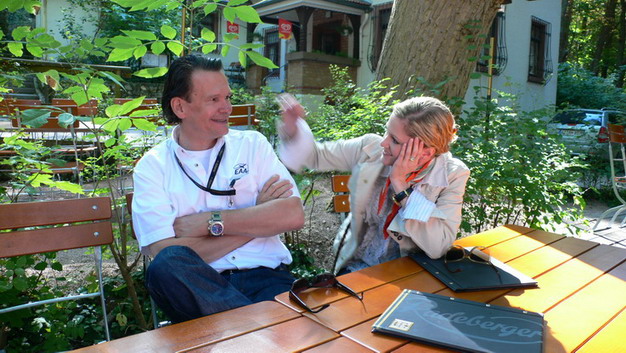 Neuborn Sonntagsfrühschoppen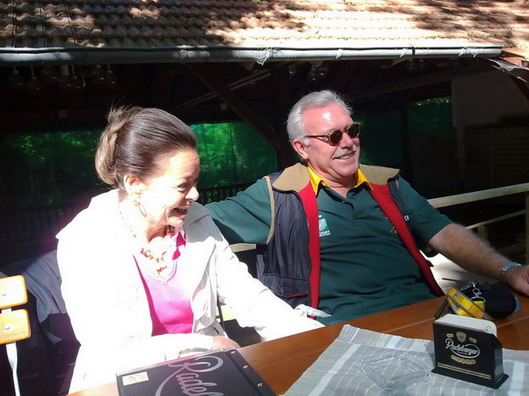 Neuborn Sonntagsfrühschoppen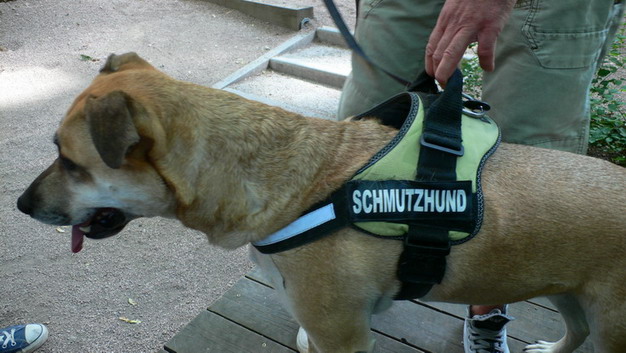 Neuborn Sonntagsfrühschoppen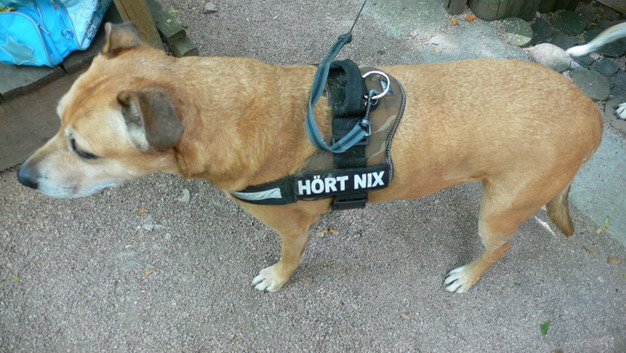 Neuborn Sonntagsfrühschoppen – und sehen ist auch schlecht
Copyright 09-2009 © Ninos Flying Cigar