10 Aug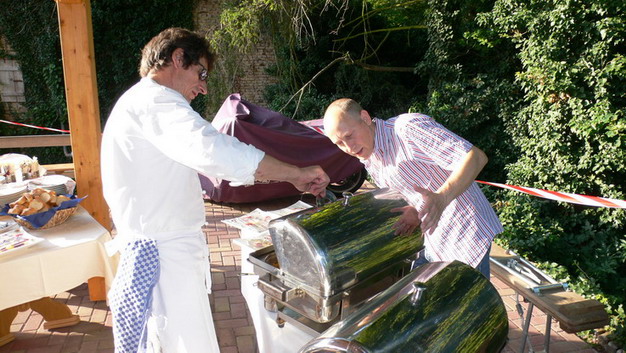 Bernhard checking his buffet with Richard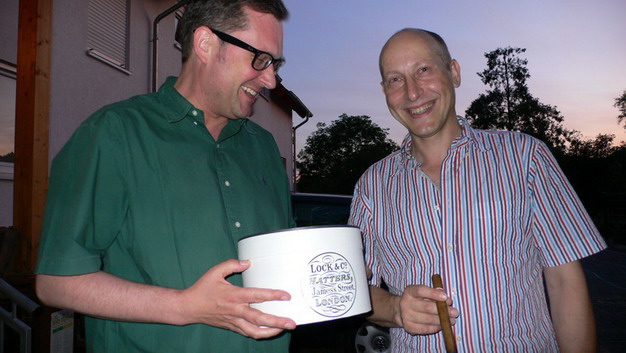 Preparing to receive the smoking cap
July 2009
We start our "culinary cigar adventures".
This should have been the first in this series ( Chinese Take Away Smokes and Middle East BBQ Smokes being the other two ).
The usual suspects gathered last day of July in a nearby village to celebrate Bernhard's birthday and enjoy a get-together in a very down-home style – good food, cold beverages, good cigars and little fuss.
The food : Excellent Buffet delivered and set up by Richard Müller our friend from the village's "Café Fritz-Hilton", consisting of cold hors-d'ouvres and Italian antipasti followed by hearty German meat dishes like Veal and Beef as well as grilled shrimps in garlic.
Beverages : Mostly draught beer, Sparkling Wine, regional Wines, German and Austrian digestives'.
The cigars : Bolivar Belicoso Fino from a Cabinet, H.Upmann Sir Winston from LCDH Berlin, RyJ  Prince of Wales – all of them more than good, we enjoyed smoking ourselves through the selection.
The fun : To see Bernhard receive a beautiful British "smoking cap" …….. priceless !
Retired life has a good beginning !
Nino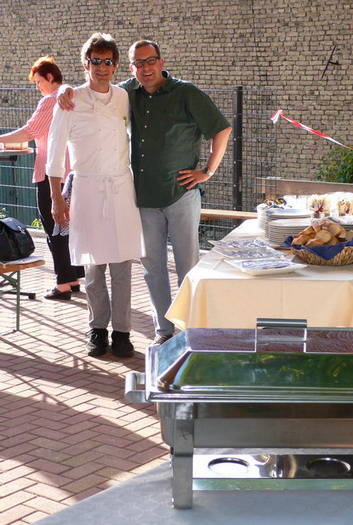 Neighbours – Richard & Andreas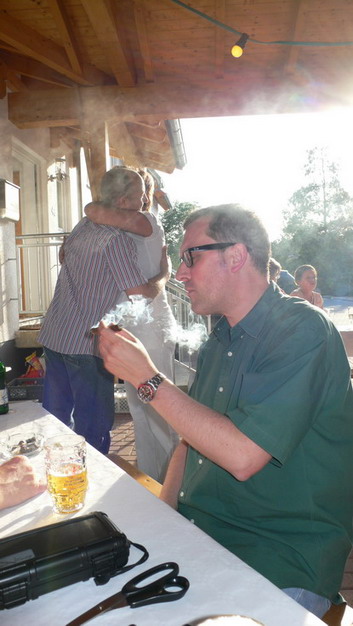 Andreas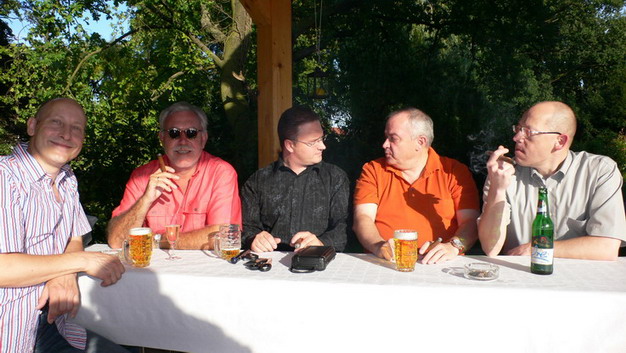 Bernhard and 4 Apostles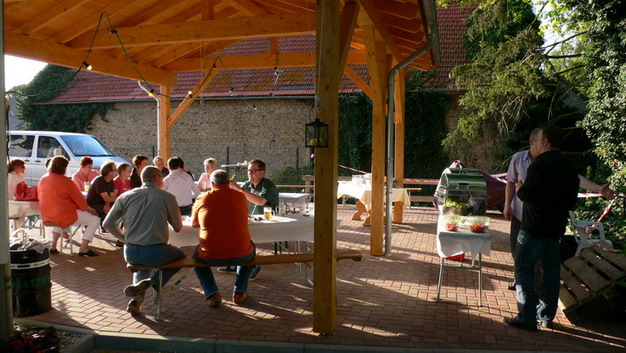 Keep it Simple – Party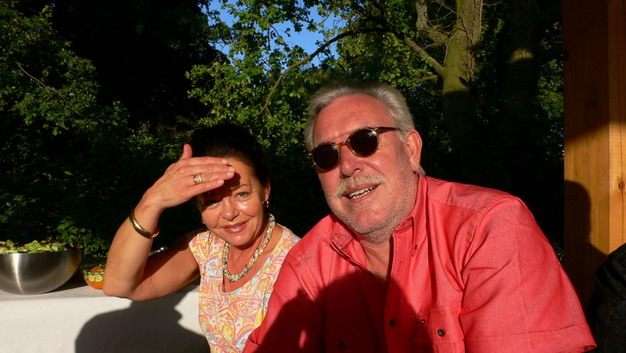 Sunny Inge
Gottfried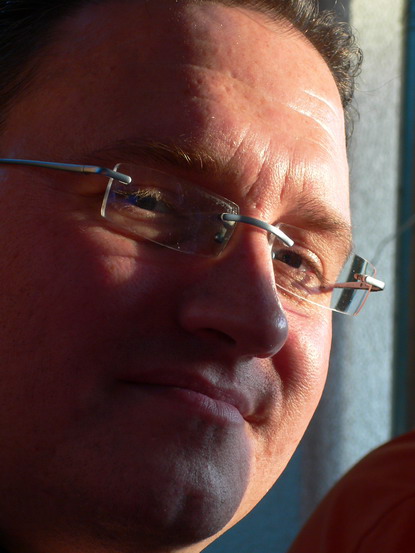 Stephan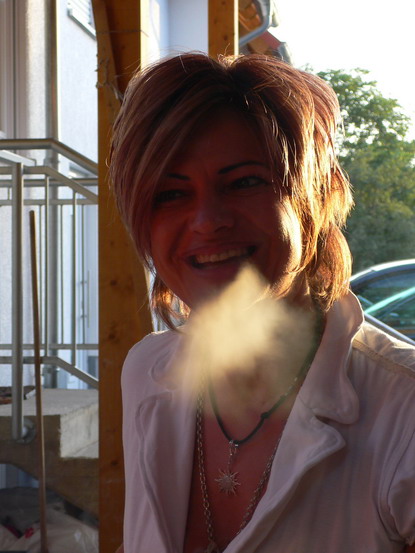 Corinna's smoke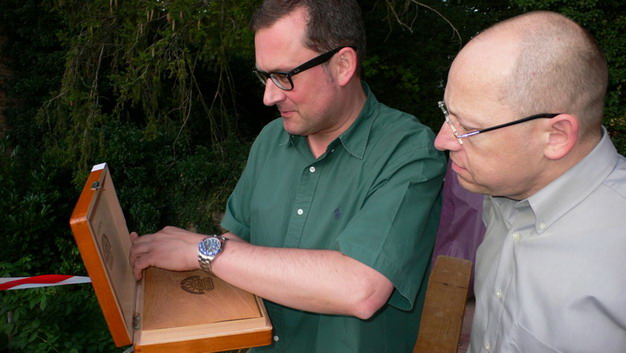 Sir Winston is calling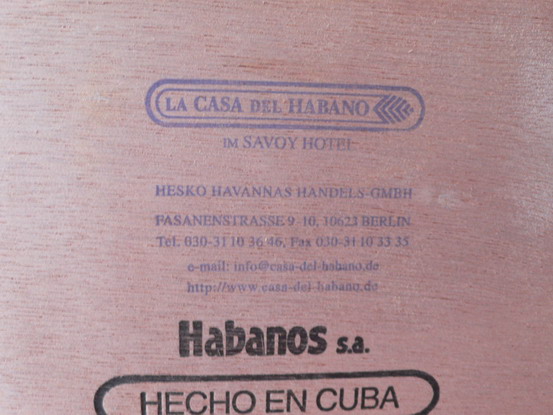 LCDH Berlin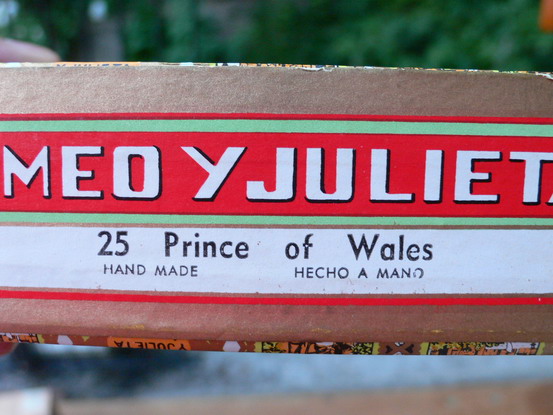 RyJ Prince of Wales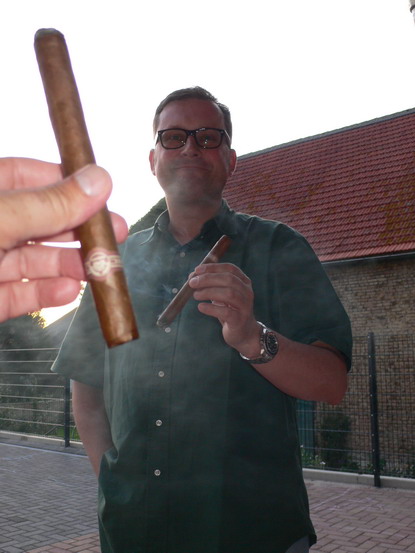 Andreas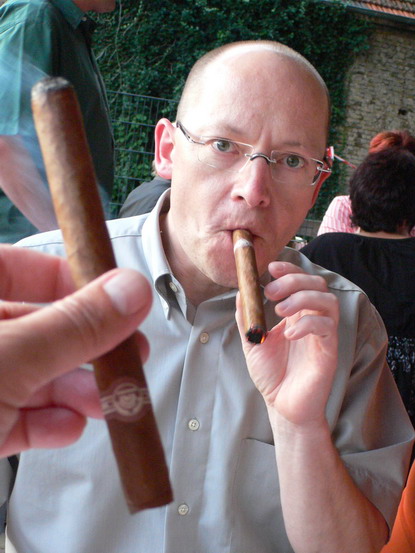 Gabriel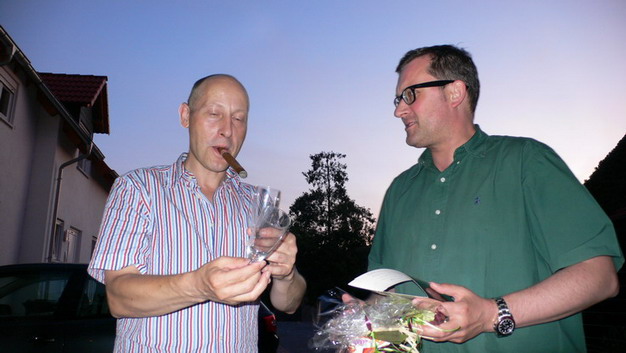 Andreas presents Bernhard with gifts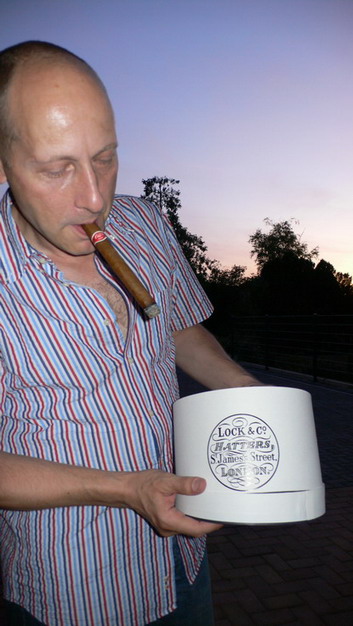 Not a cigar box for a change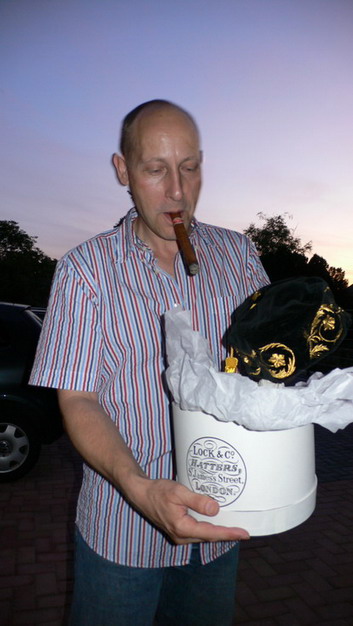 From London with love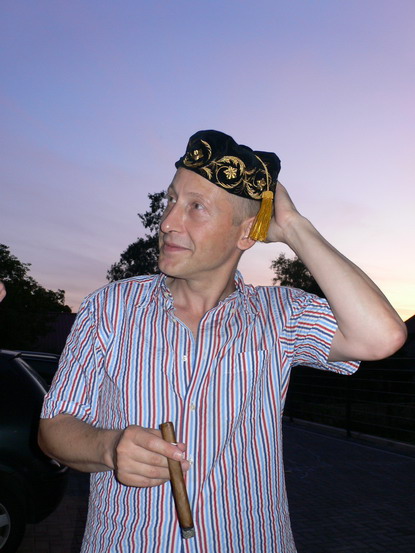 A well hatted cigar smoker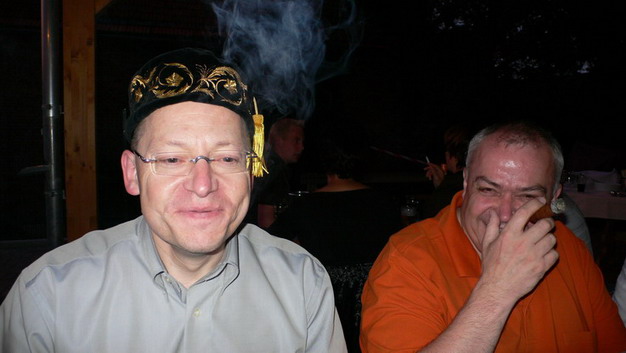 Guess what Gabriel will get for his birthday ….. ??
Copyright 08-2009 © Ninos Flying Cigar