21 Jun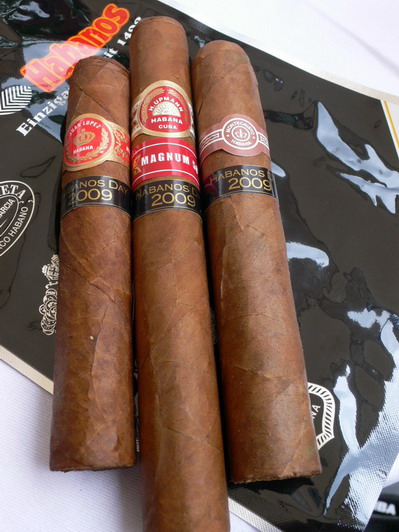 Habanos Day 2009 – Welcome cigars
Erste Eindrücke – First Impressions
Es war eine grossartige Reise im Bus mit 23 Zigarrenrauchern und "Allestrinker" – wir waren eine Attraktion auf der Autobahn, schöne Landschaft in der Rhön, unser Hotel "Fränkischer Hof" www.hotelfraenkischerhof.de,  im wahrsten Sinne unser denn wir hatten es ganz für uns reserviert, war hervorragend, ein super Service vom Personal, der Habanos Day 2009 hatte eine fantastische location, das Wasserschloß Unsleben, hier auch wieder eine tolle Organisation durch Astrid und Tobias, sehr, sehr interessante Vorträge, gute Zigarren, gute Gespräche mit alten Bekannten wie Dieter "Habanadi", Manfred "Puck" und viele andere, Überraschungsbesuch von Dave "Boss Hogg" der die weiteste Anreise hatte ( Washington DC – Genf – Frankfurt – Autofahrt – Eisenach ), Super Büffett ( war auch nötig, wir waren ausgehungert ), wieder ein toller Service am Tisch und an der Bar, gute Band ( ausser diesem stupidem song Comandante Sche ), ein guter Absacker im Hotel, lange & gut geschlafen, gleich ein super Brunch im Innenhof mit Blauzipfelwurst, Weisswürste, Weizenbier zu Nutella, Cigarignac zu Zigarre, Guten Gästen zu unserem Brunch, eine sehr lustige Fahrt mit Heiko wieder nach Wörrstadt und das Gefühl ein schönes Fest genossen zu haben.
Detailliertere Berichte folgen nach gründlicher "Auslüftung" ………..
-.-
It was a great trip on the bus with 23 cigar smokers and "Allround-drinkers" – we were certainly an attraction on the Autobahn, beautiful landscape in the Rhön, our Hotel, the "Fränkischer Hof" www.hotelfraenkischerhof.de,  truly ours, as we had reserved it exclusively, was superb, fantastic service by staff, the Habanos Day 2009 had a fantastic venue, the Unsleben water castle, great organization here as well by Astrid and Tobias, very, very interesting seminars, good cigars, good to see old friends like Dieter "Habanadi" and Manfred "Puck" and many others, a surprise visit by Dave "Boss Hogg" who had the longest way to travel ( Washington DC – Geneva – Frankfurt – Car hire – Eisenach ), super buffet dinner ( really needed it, we were starved ), again a great service at tables and bars, good music band ( except they played the shitty stupid "Comandante Che" song ), a good finish off party at the hotel courtyard, long sleep, a great brunch in the courtyard with local sausage spealities, wheat beer to chocolate and Cigarnignac brandy to cigars, good guests at our brunch, a very relaxed drive back home with Heiko to Wörrstadt and the feeling to have experienced a great event.
More detailed reports after a proper " Airing"
Nino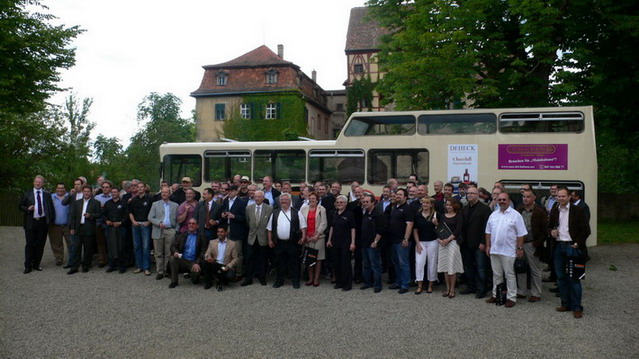 Group picture with our Cigar Bus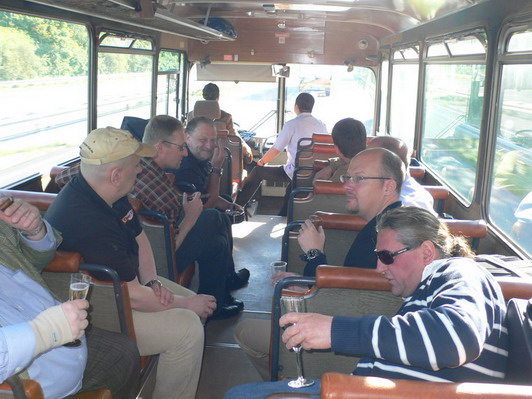 Cigar Bus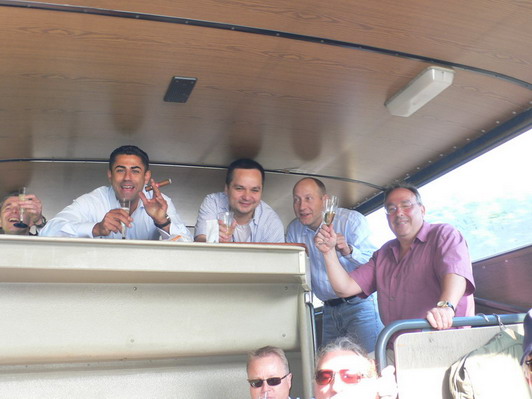 Cigar Bus – Upper Class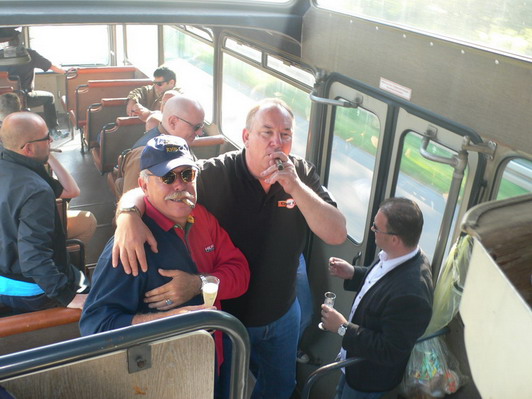 Cigar Bus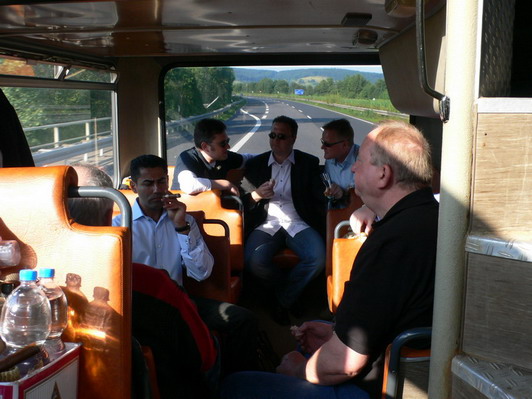 Cigar Bus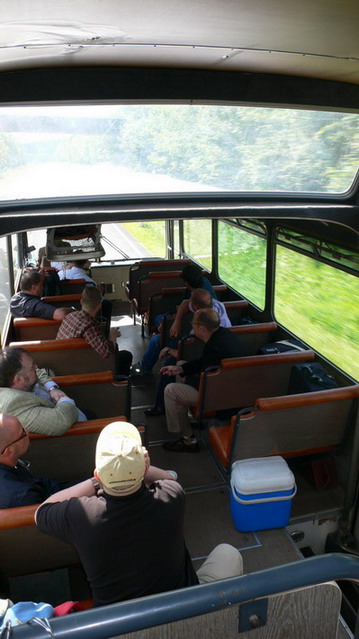 Cigar Bus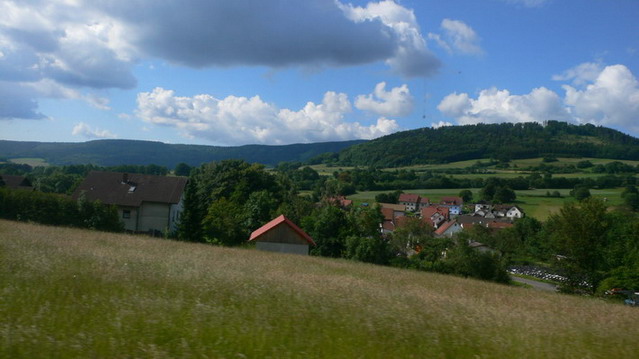 Rhön Panorama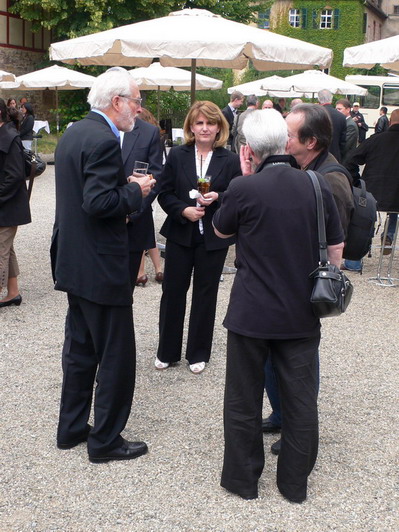 Mr Heinrich Villiger, 5-th Ave. CEO left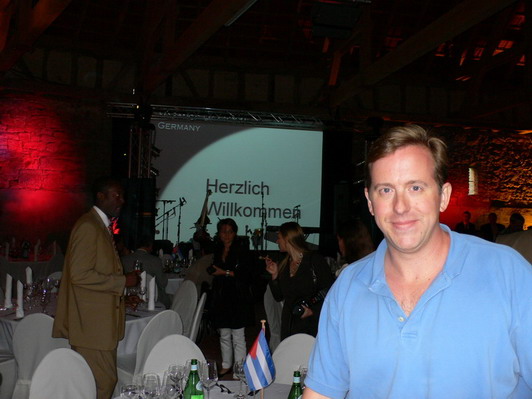 Yes Sir – Welcome to Habanos Day Dave "Boss Hogg" !!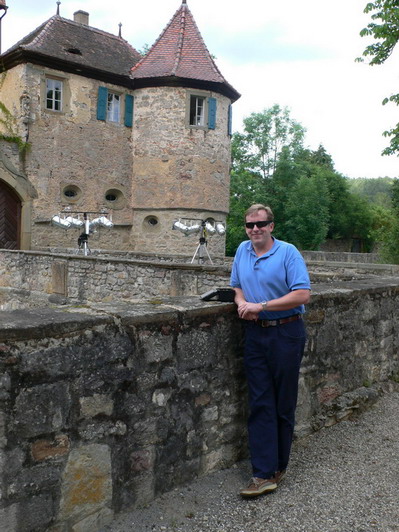 Dave enjoying the castle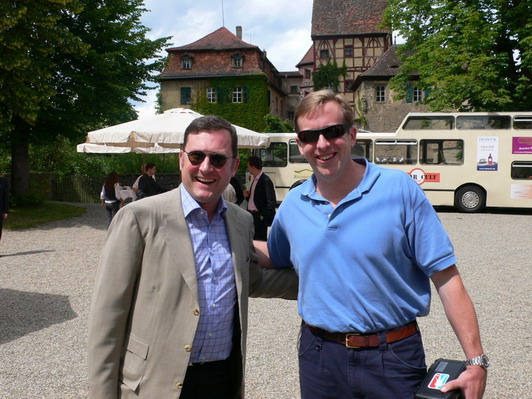 Andreas & Dave at Unsleben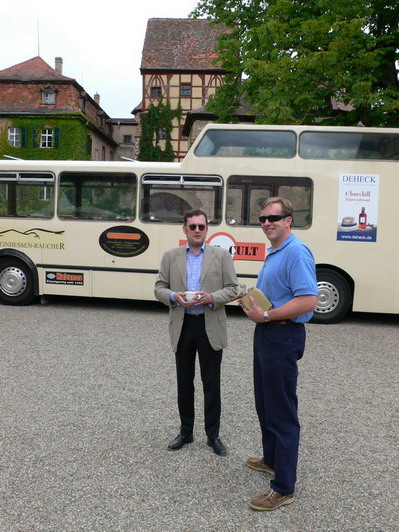 Andreas, Dave & Cigarignac leaving for Virginia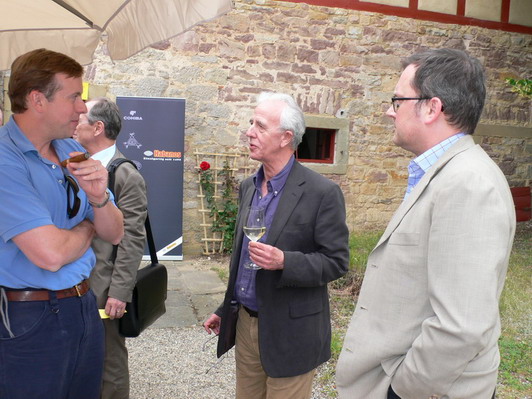 Dave, Simon & Andreas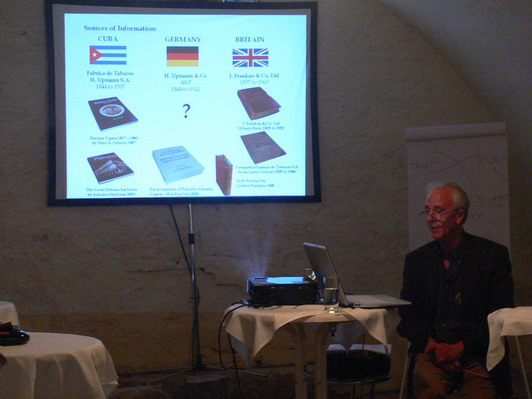 Simon Chase during the seminar – It was highly informative and intimate like a fireside chat – Thanks Simon !!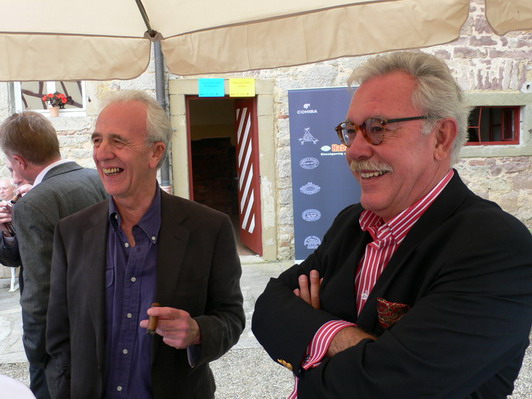 Always pleasant sharing time with Simon Chase – a true gentleman !!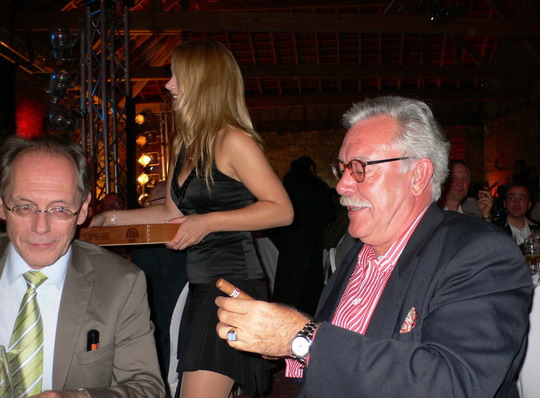 Manfred "Puck" & Nino – Gotta pay less attention to the cigars ……….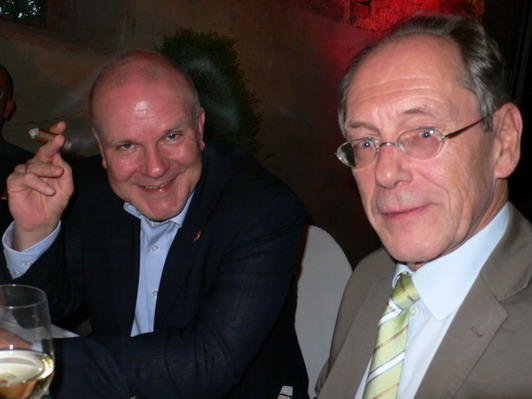 Ralf "Lestat39" & Manfred "Puck"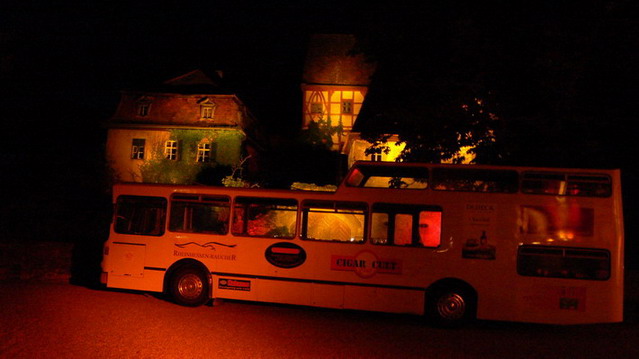 Wasserschloß Unsleben & our magic cigar bus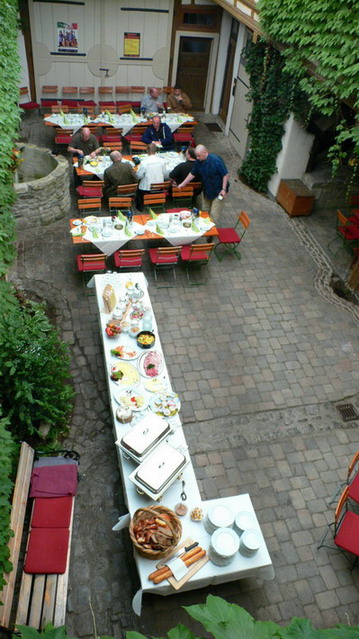 "Rheinhessenraucher" Brunch this morning at "Fränkischer Hof"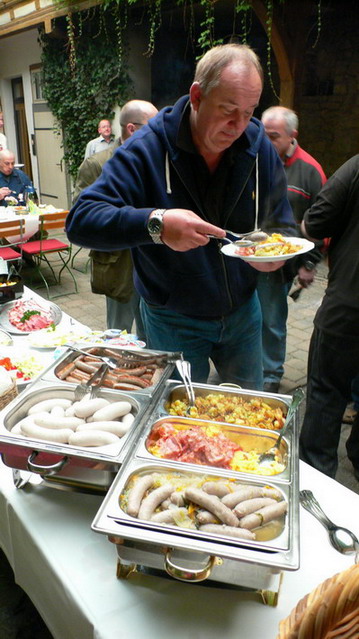 Hans piling up sausages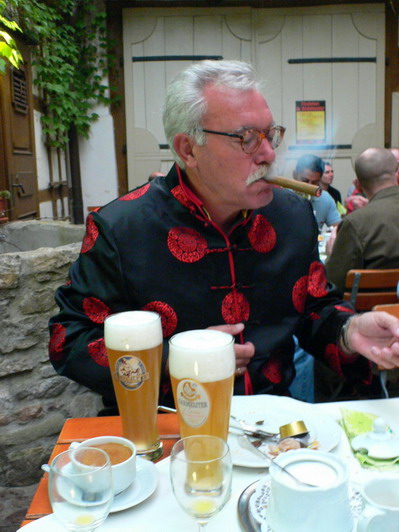 Mr Nino's Brunch is just perfect now …………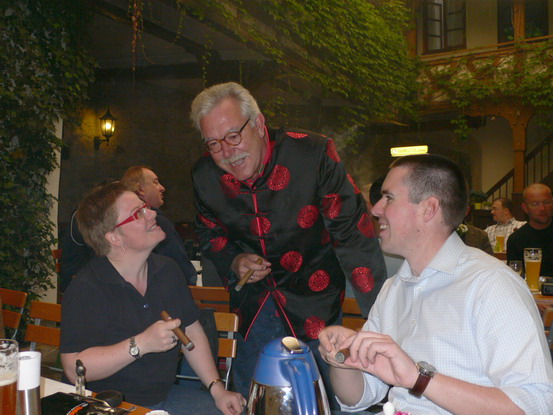 Astrid & Tobias, the Habanos Day organizers with "Min Ron" Nino this morning at our Brunch.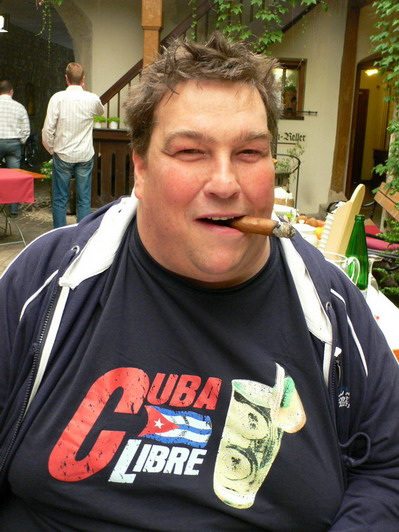 Michael "Backe" – Cuba Libre plus Mojito please !!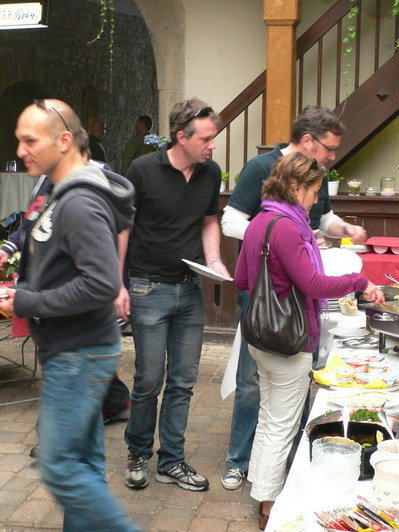 Marc Benden, Thorsten Wolfertz, Patricia Benden & Andreas this morning at our Brunch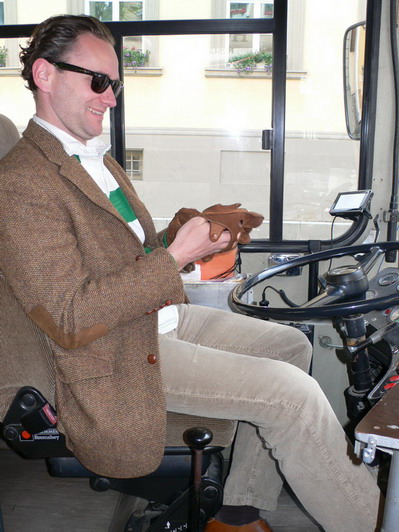 Heiko – Gentleman Bus driver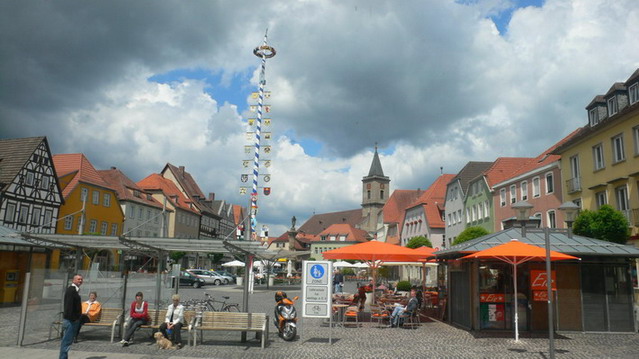 Bad Neustadt a.d. Saale – Marktplatz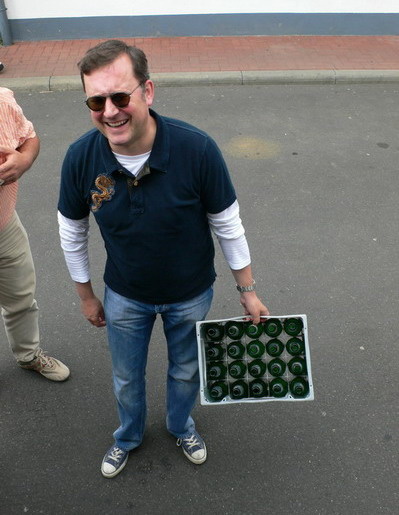 Whaddayamean, all gone in 10 minutes ??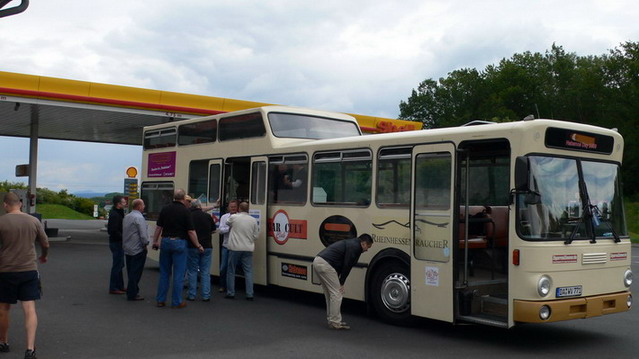 Pit, Petrol & Beer Stop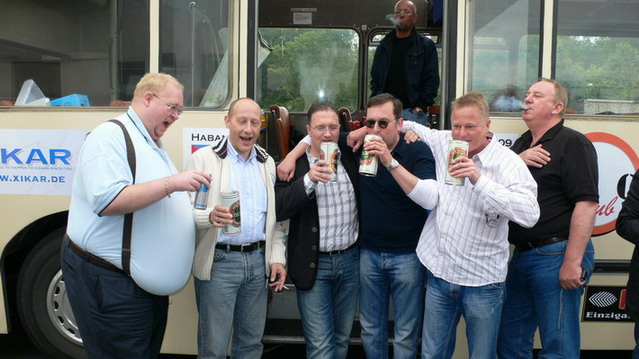 A great trip it was !!
Copyright 06-2009 © Ninos Flying Cigar