30 Jun
29.Juni 2008
Es ist alles vorbereitet für heute Abend – Freunde, Zigarren, gute Stimmung und gutes Wetter.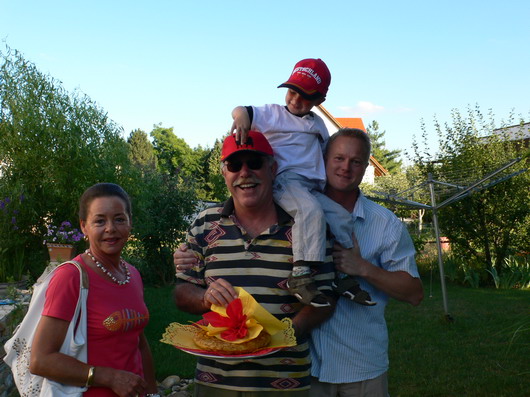 Tortilla in national colours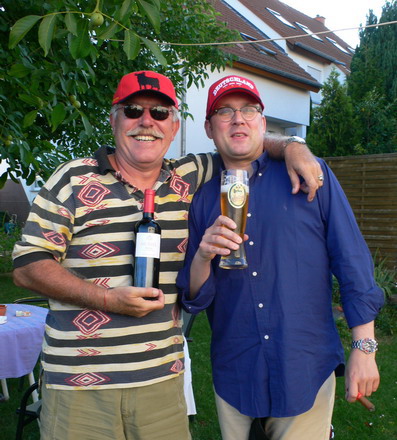 Rioja & Weizenbier
Nachdem Spanien den Russischen Bär gleich zweimal erlegt hat, die Hellenische Betonfabrik zurück in die Strasse von Malacca geschickt hat, die Schwedenhäppchen genossen hat und alles hielt was Italien schoss, sind heute Abend die Deutschen dran.
Spanien wird es packen.
Adelante España, a ganar el Titulo !
Update :  Es war ein grossartiges Spiel, offen, schnell, gut, interessant und spannend.
Spanien hatte einige Tore auf dem Stiefel – gut, am Ende stand es 1-0 aber die wirklich bessere Mannschaft auf dem Feld hat gewonnen.
Es war ein toller Abend im Garten bei Manni und Petra – unser Dank an die wirklich guten Gastgeber, an alle die dabei waren, an Andreas der mit mir die Yolanda Diadema geraucht hat und das Autokorso durch das Dorf noch gefahren ist und an die Kinder.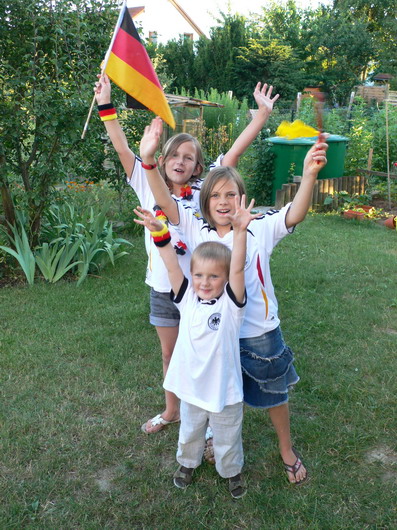 Deutschland !
Diadema
All is ready for tonight's match – friends, cigars, good mood and fine weather.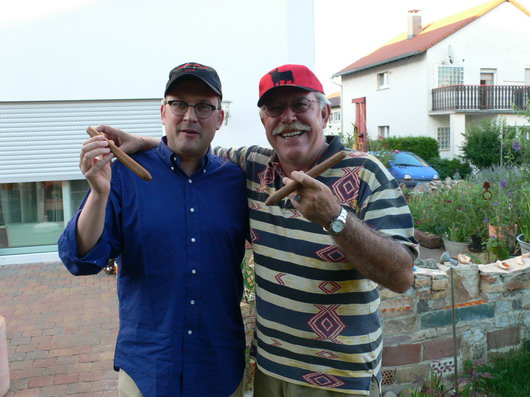 Yolanda Diademas & Andreas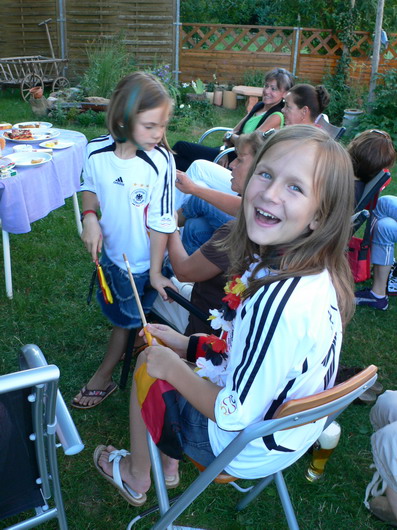 Luise
After twice hunting down the Russian bear, sending the Hellenic concrete mixers back to the Straits of Malacca, enjoying the swedish meatballs and stopping all the Italians had to shoot, it's time to beat the Germans tonight.
Spain will make it.
Adelante España, a ganar el Titulo !
Update : It was a great match, open, fast, good, interesting and full of suspense.
Spain had some sure goals on their feet – well it ended 1-0 but the really better team on the pitch has won.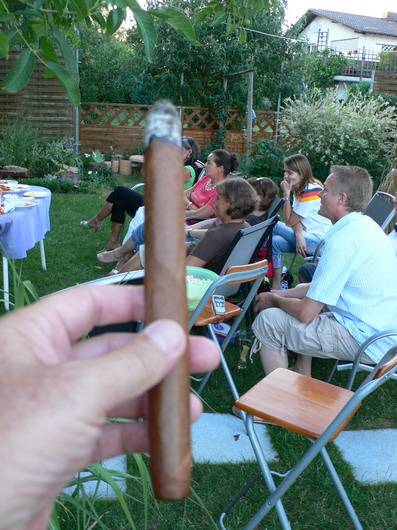 Public Viewing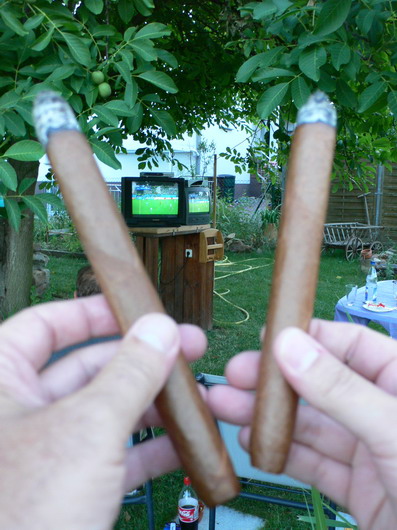 Deluxe Viewing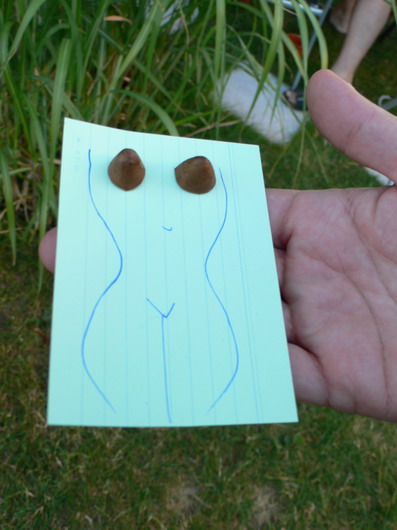 Diadema Tips
It was a great evening in the garden of Manni and Petra – our appreciation for the really great hosts, to all present, to Andreas who shared the Yolanda Diadema with me and then drove the car corso through the village and to the kids.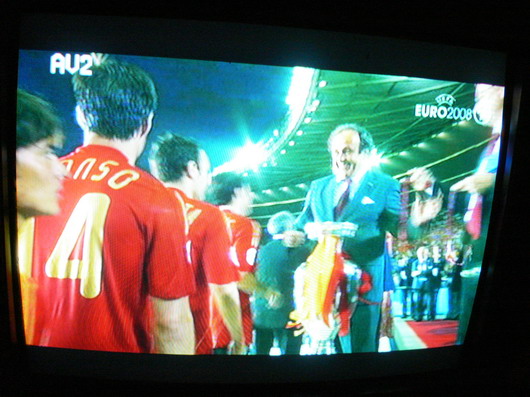 Verdient / Well deserved
Copyright 06-2008 © Ninos Flying Cigar