15 Jul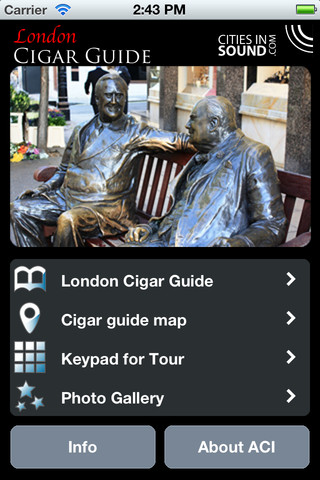 TLondon Cigar Guide App
From my friend Nic Wing, this information should be of interest to all cigar aficionados travelling to London, the hub of the cigar world and one of the most interesting cigar cities outside Havana :
London has always been synonymous with the very finest cigars and in recent years there has been a growing demand for comfortable places for cigar smokers to relax and enjoy a cigar with friends and colleagues.
London's cigar stores and terraces are a delight for all cigar loving visitors and we believe that there is more cigar heritage and expertise in a few square miles in London than anywhere else in the world outside Havana.
The cigar scene in London is amazingly vibrant, new cigar stores and venues are opening every month and the London Cigar Guide App will help you locate and enjoy them.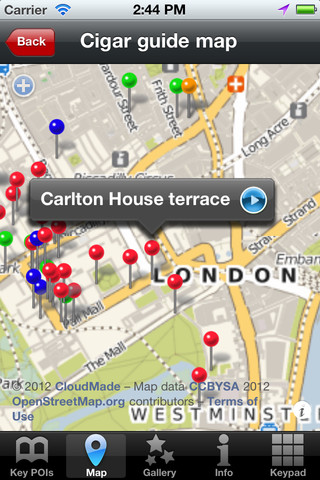 Locate via the Cigar guide map
The London Cigar Guide will provide visitor to London with a personal introduction to each cigar store and cigar terrace.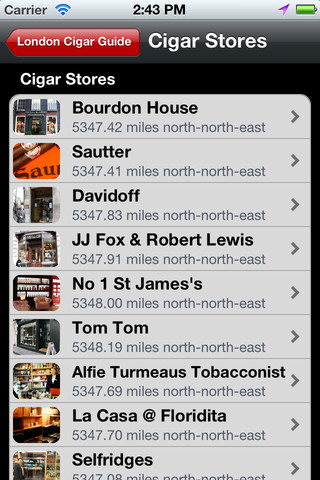 London Cigar Stores
London Cigar Guide will be updated frequently and supported on Facebook and Twitter with up to date information on events to help
visitors plan their trip to London.
The App is regularly updated with details of new openings to ensure it never goes out of date.

With your devices 'location services' switched on you will be able to find your nearest store or terrace quickly and easily.

The guide also included our favourite places to eat and drink as: "Man cannot live by cigars alone".
Locations are put into four groups and are indicated on the map with different coloured pins:
– Green for Cigar Stores
– Blue for lounge/smoking terrace
– Orange for other points of interest (restaurants/pubs and historic sites)
– Red for the Audio Guide/walk
The London Cigar Guide builds on the success of the Cuban Cigar Walk London, the audio guide around the wonderful cigar stores of Mayfair and St James's. The Audio Guide is included with the guide and building it into the App makes it easy to dip in and out of the audio guide. Alternatively new visitors to London can use it as an introduction to the history of the cigar trade in London.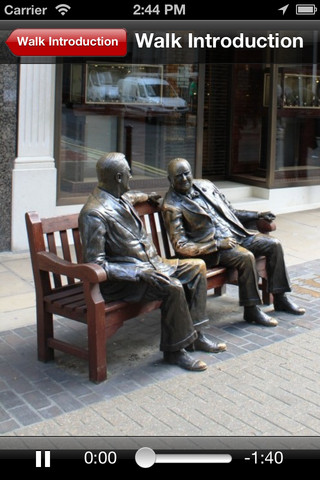 London Cigar Walk
The App is compatible with the Apple iPhone, iPod and iPad and will shortly be available for Android devices.
Further details of the App are available on the web site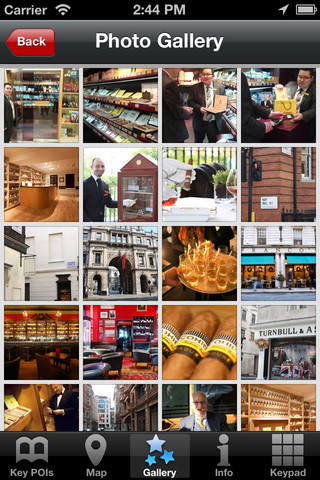 Features
All Pictures and information copyright of Cities In Sound / Nic Wing.