1 Jun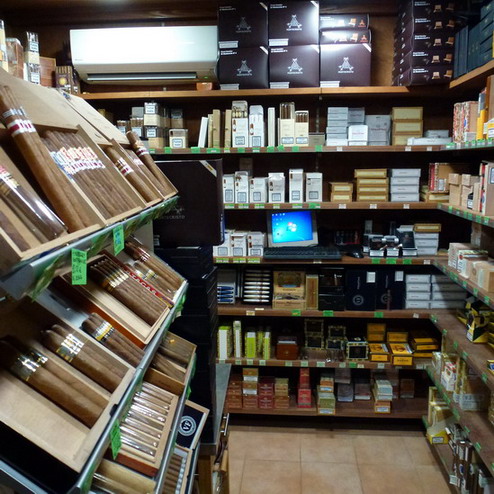 Estanco Borne – Palma de Mallorca – Cigar Selection
June 2012
During our vacation in Mallorca we took a day off to drive down from Alcudia and visit the
capital Palma and stroll its streets – which were full of like-minded other tourists.

I had made an appointment with Miguel, son of Toni Roig, the late owner of Palma's best Estanco located on Paseo Borne 20, right in the centre of the bustling city and next
to some iconic locations.

We had been in contact since his father passed away much too soon shortly before his planned retirement, a loss that was felt throughout the cigar aficionado world where he enjoyed a well-deserved reputation for the best selection and service in the island.

See : www.flyingcigar.de/travel_cigars/2006_05_mallorca.php
and :

www.flyingcigar.de/friends/2009_03_news_from_palma_de_mallorca.php
I was more than grateful for Miguel to take the time to see me as he does not run the
Estanco, the meeting being a private one to chat about memories and to introduce me to the manager running the store.

While Inge did some shopping I spent an hour with Miguel and the energetic manager and
very friendly gentleman Liberto who follows right in the footsteps of his mentor and who enjoys Miguel's confidence in running the cigar Cava and has implemented renovations and modernization of the small hole-in-the-wall store.

I found the RG Perlas, newly released into the Spanish market at 2,30 € a stick, a welcome
vitola for a quick smoke, a good but a bit harsh and dry smoke. As there is no TC stamp on the bottom but just  Totalmente a Mano you'd guess they are long-fillers. After smoking away almost a box of them and dissecting one stick I'm convinced they are.

Another cigar that is still widely available and that I saw at several stores is the VR
Maestros ER España at 99 €, it even comes with a promotional cover praising "3 years of aging in the box" – guess stocks are full and the boxes are not exactly flying off the shelves, so I took advantage to add some to my stock.

Once again, I found that HSA will go out of its way for Spain and present nice gimmicks,
like a MC Nr 4 travel humidor with 2 zippers that had space for accessories on top and 25 MC Nr 4 sticks at the bottom half – for the price of a regular box. Nice.

Also, all Spanish ER's were available – some of which came home to the village as well …

As usual I noticed some important purchases by foreigners during my visit, some serious
buyers, and it was good to see that, despite of the current local economic crisis, the Estanco maintains a solid and loyal base of customers visiting or residing in the island.

Despite the sadness of not having Toni around I was very happy to be back and see the
Estanco run as perfect as it has always been.

This is a great tribute to the man.

Muchas gracias Miguel y Liberto !

Nino

Estanco Borne
Paseo Borne 20
Palma de Mallorca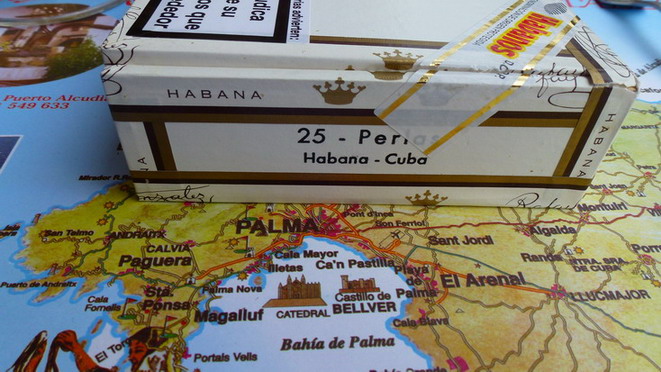 Palma Cigars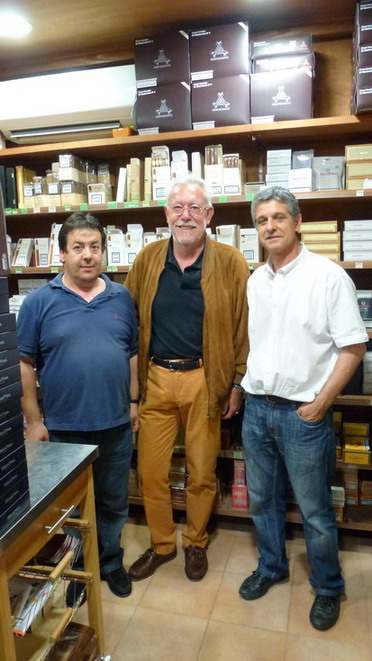 With Liberto, right, at Estanco Borne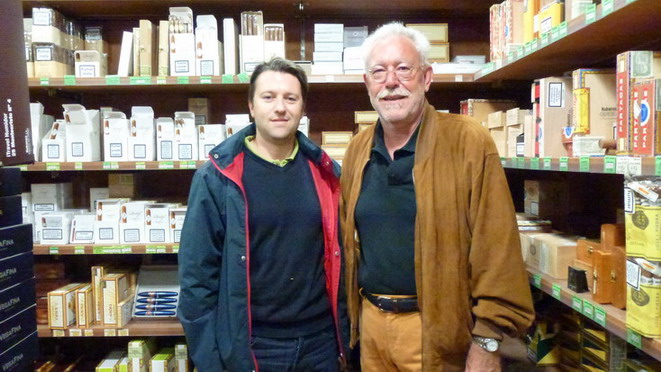 With Miguel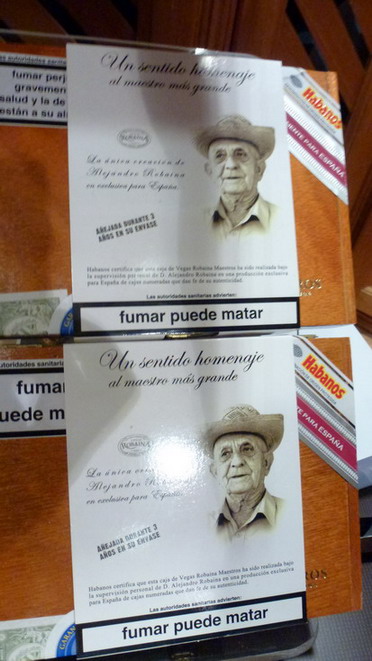 VR Maestros Spain ER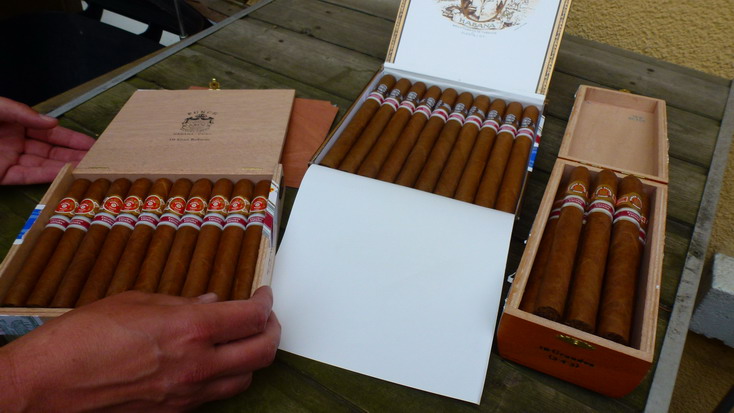 Punch, Sanch Panza & Ramon Allones Spanish ER's in Wörrstadt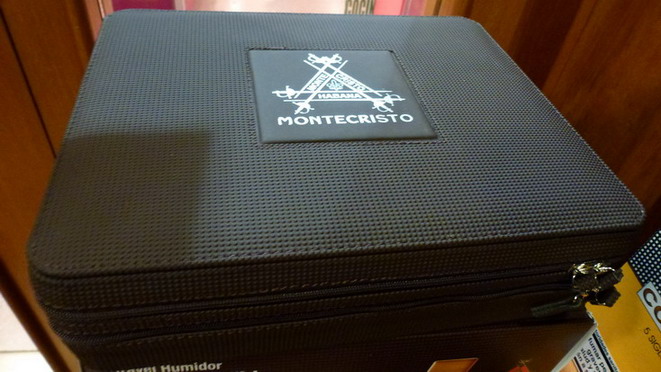 MC 4 Travel Humidor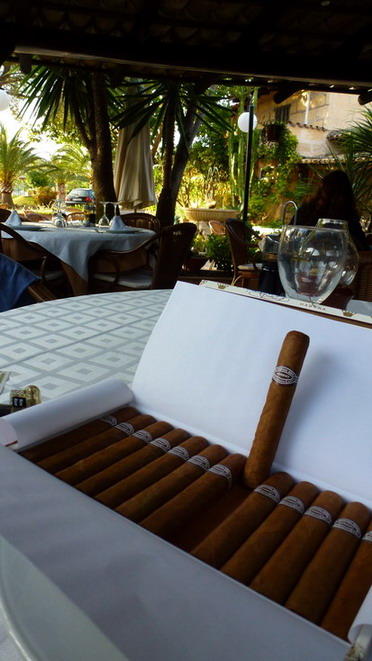 RG Perlas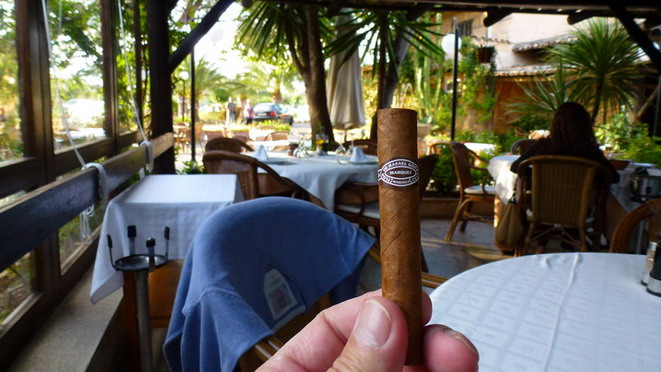 RG Perlas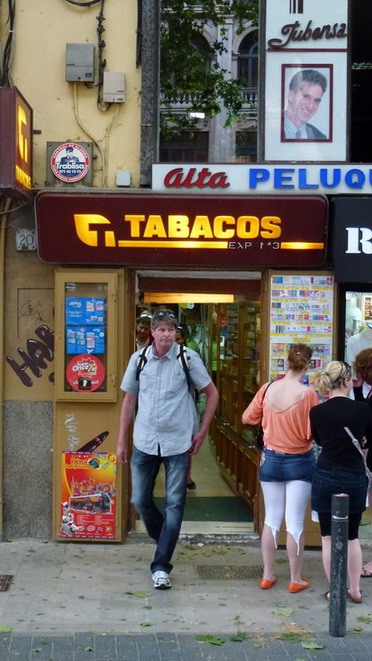 Estanco Borne – Palma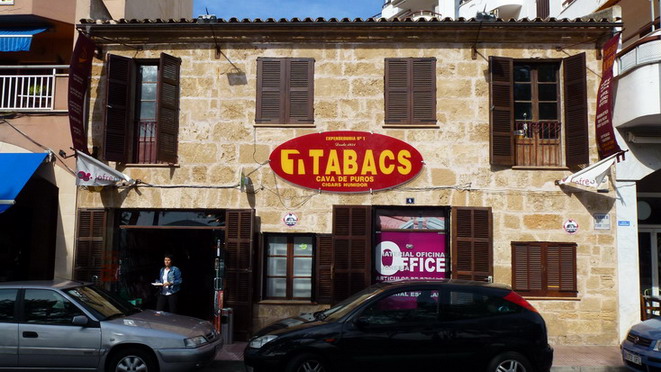 A good selection also here in Port d'Alcudia next to the Bodega de's Port
Copyright 06-2012 © Ninos Flying Cigar