31 Mar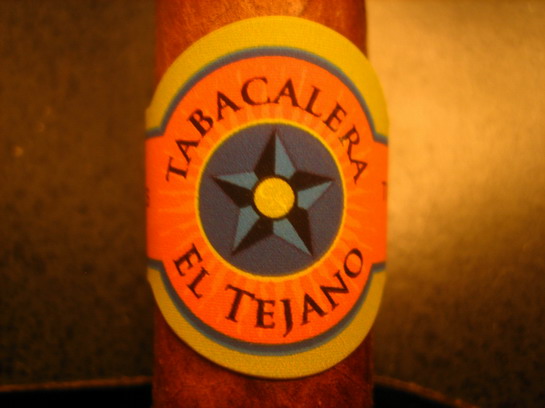 El Tejano – Exclusive New Release
April 2012
During my recent trip to Cuba I accidentally stumbled onto what had up to that point been a well-kept secret.

I cannot disclose the location or name of the company that will be unveiling the first new line of cigars in over 20 years. However, here is a quick peek at the El Tejano vitola that will be introduced on April 20th.

I was able to get a few photos of some cigars prior to being boxed and a photo of the band.
I first heard the tale of El Tejano in Vuelta Abajo, from a very old man that was still strong as a bull and had emerald green eyes. 
In April 1912, Ricardo Acosta, a ranch foreman from the world famous King Ranch in Texas was playing poker with the owner of the ranch. In the morning after the owner refused to pay Acosta his winnings, so the ranch foreman took the ranch's prized bull, El Rey, in lieu of payment. Knowing that the Texas Rangers would be looking for him along the border with Mexico, Acosta instead went North to the tiny port community of Corpus Christi.  
The only boat leaving that day was the Vera Cruz and was headed towards Cuba loaded with other agricultural commodities. Acosta and the prize bull arrived on the western coast of Cuba on April 20, 1912. The prized bull would later be named El Tejano to signify the heritage of what became the most prized beef herd in the Caribbean. The line exists to this day. 
Ricardo Acosta remained in Cuba and left a lineage of his own. The green eyed Acosta is credited for the famous "ojos verdes de Vuelta Abajo", which are the most striking feature of the beautiful women of this region.  
To honor the 100 year anniversary of the arrival of Acosta and El Tejano, and to the contribution both made to the bloodlines on the island, a limited production of  El Tejano vitolas were produced. 
They will be available only in the Toro sized vitola.

One special pre-release box was presented to Pope Benedict earlier this week during his pilgrimage to the island. 
Faces and names were edited from the story and photos per request. 
Nino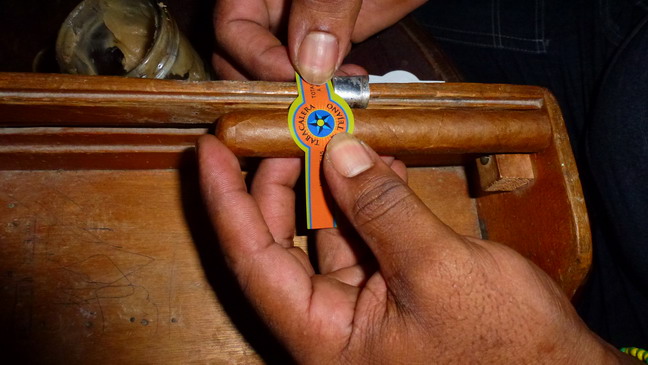 El Tejano being banded in Cuba 2012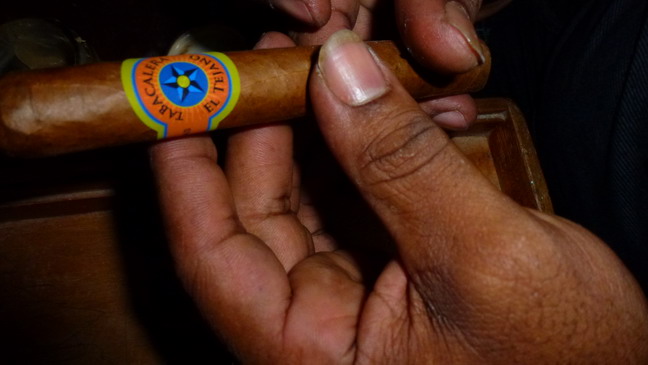 El Tejano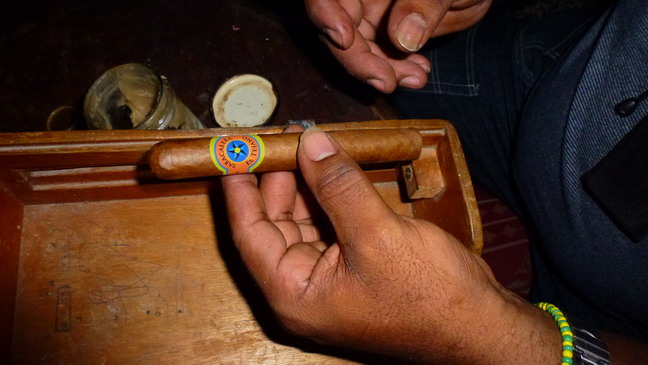 El Tejano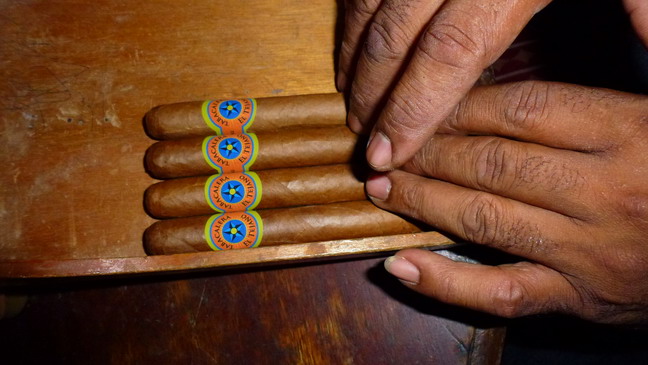 El Tejano
Copyright 04-2012 © Ninos Flying Cigar