8 Aug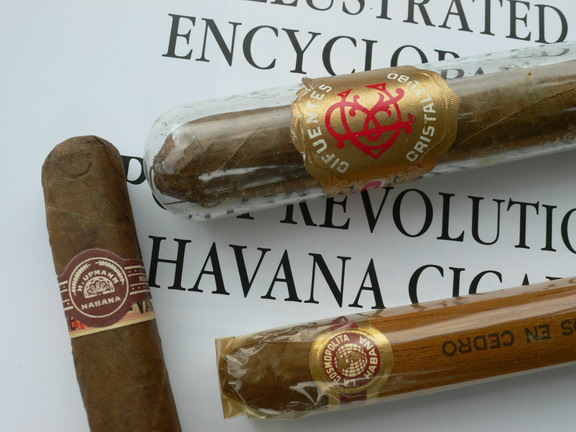 H.Upmann No.4 left – Cifuentes Cristal Tubo top – La Cosmopolita bottom
Min Ron Nee Cigars – H.Upmann No.4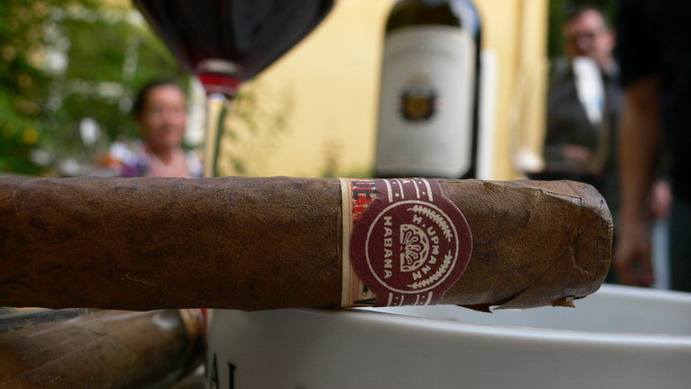 H.Upmann No.4
August 2010
It is always nice to communicate with the renowned author and collector Min Ron Nee.
Even after no longer flying to Hong Kong we keep in touch and exchange information on cigars and his upcoming second Edition – see below for more details.
So it was a great pleasure to receive a mail from him a few months ago about some rare vintage cigars that he was gifting me and other friends to review.
"Hello Nino,
I have sent you some cigars by HK Speedpost this morning
They are Cifuentes Cristal tubo and 2 other cigars : a 1960 H. Upmann No.4 and a pre-embargo La Cosmopolita Habanos en Cedro. 
The 1960 H. Upmann No.4 and the La Cosmopolita are 2 old boxes of cigars I opened recently to smoke.
The No.4 is quite good but the La Cosmopolita tastes expired.
Don't know whether this is due to poor prior storage or the brand was a crap brand.
I have attached some pictures of the boxes for you.
Also some pictures of the 1960 Upmann No.4 box. You can see there is a "1959" tax stamp on the cigar. Very commonly seen in early 1960's boxes.
Best regards
MRN"
His original pictures :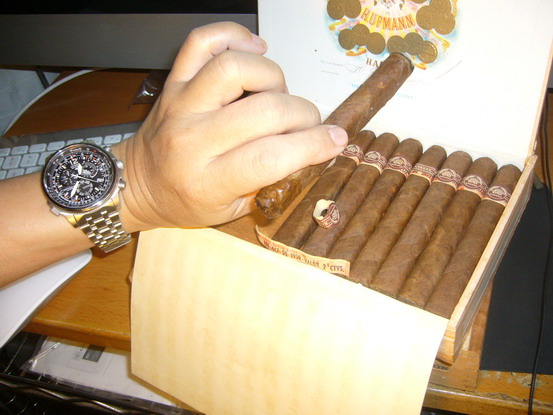 H.Upmann No.4
Photograph : Min Ron Nee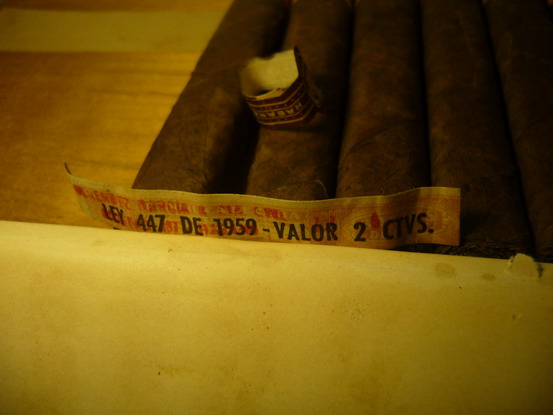 H.Upmann No.4
Photograph : Min Ron Nee
I had the pleasure of tasting the H.Upmann No.4 with Andreas and Bernhard while planning our joint Algarve vacation and enjoying a frugal but delicious red wine and cheese dinner.
Here are some of our impressions and pictures :
The cigar had incredible strength and tobacco taste during the first few minutes.
Its strength and presence blew us literally off our shoes.
Settled down thereafter and tasted most aromatic, classy vintage, old tea, "rancio", always with a perfect draw and surprisingly firm and white ash.
Wonderful retro-nasal aromas throughout the smoking time.
The cigar gave me a nicotine rush and I was quite "high" and "gone" for about an hour – absolutely amazing and greatly entertaining to my wife.
Andreas couldn't believe its strength, to him the stick was an" overwhelming powerhouse" in the first five minutes.
His first impression : power, power, power !
Surprisingly strong for the age and really earthy – to him smoking this cigar was like "biting into wet rich Cuban soil".
Nino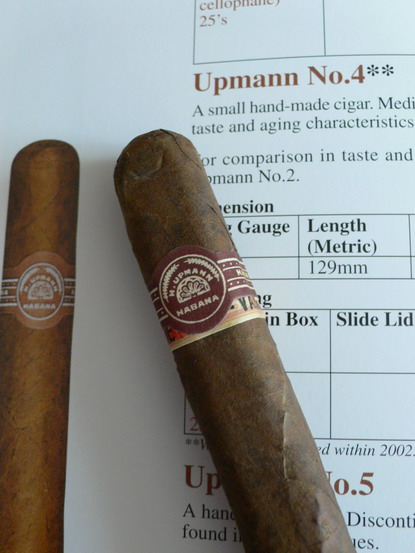 H.Upmann No.4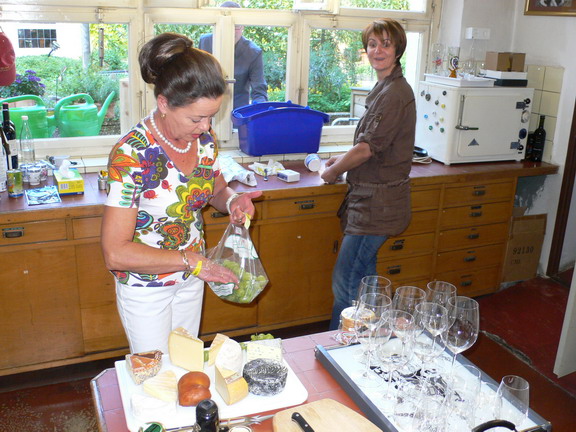 Inge & Stefanie preparing dinner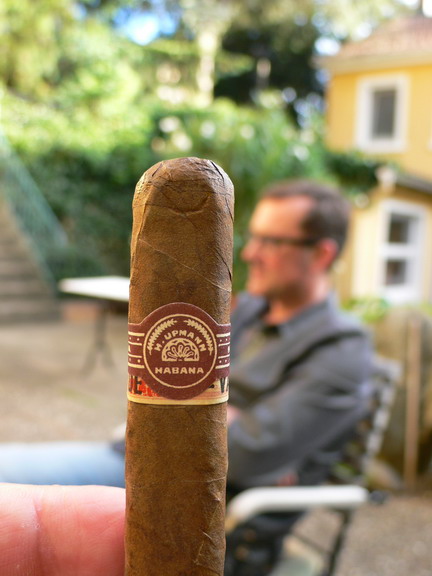 H.Upmann No.4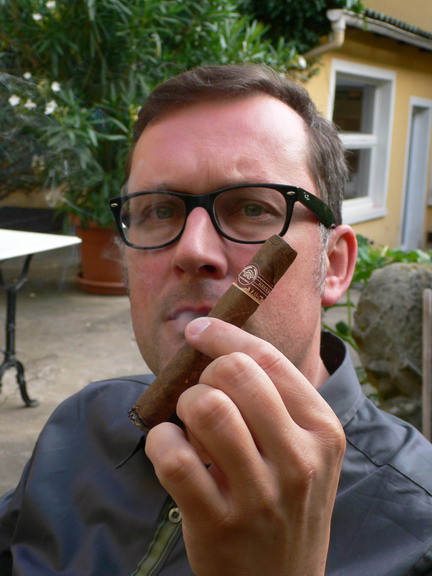 Andreas impressed with the H.Upmann No.4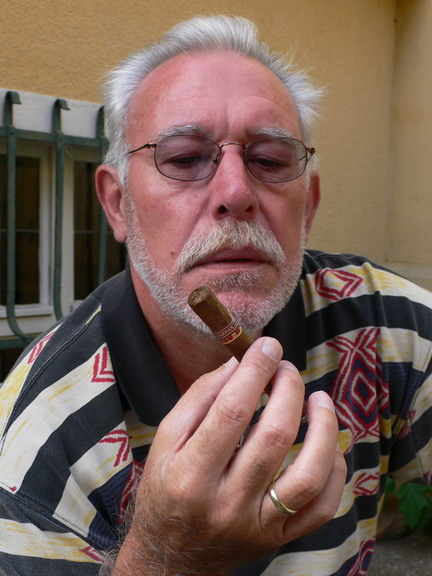 H.Upmann No.4 – Blowin' me away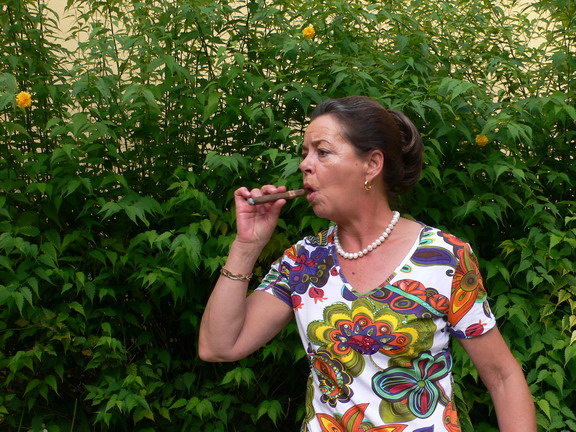 Inge trying the H.Upmann No.4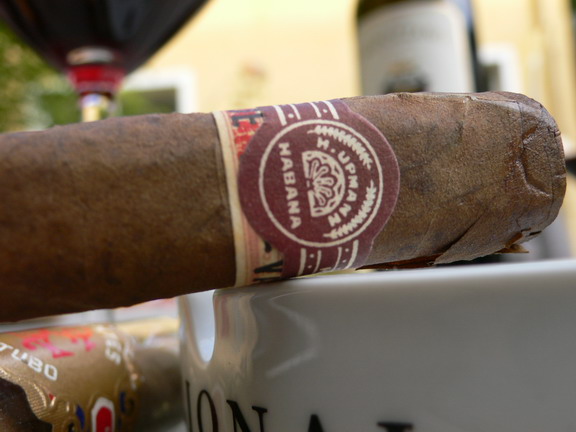 H.Upmann No.4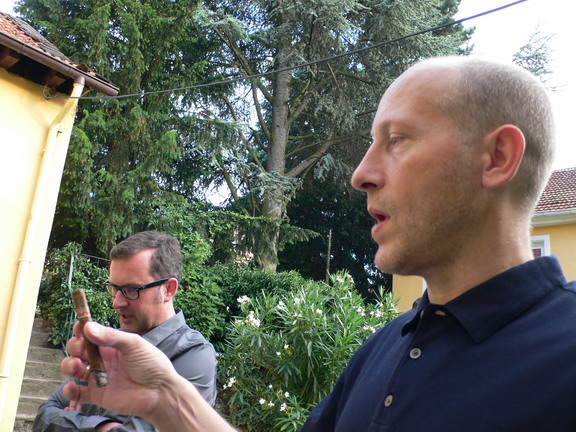 Andreas, Bernhard & H.Upmann No.4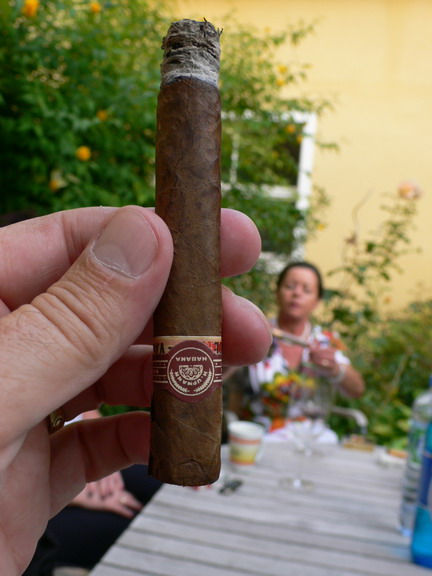 H.Upmann No.4
H.Upmann No.4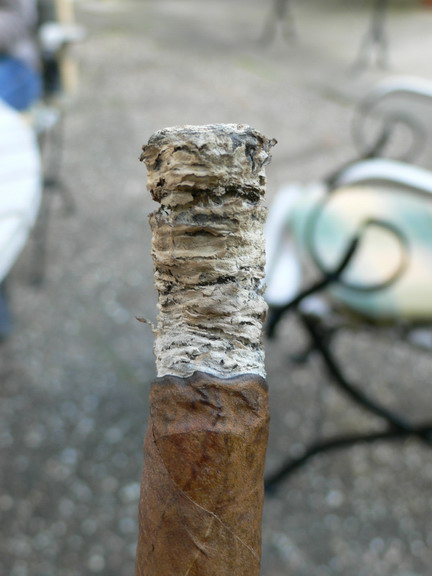 H.Upmann No.4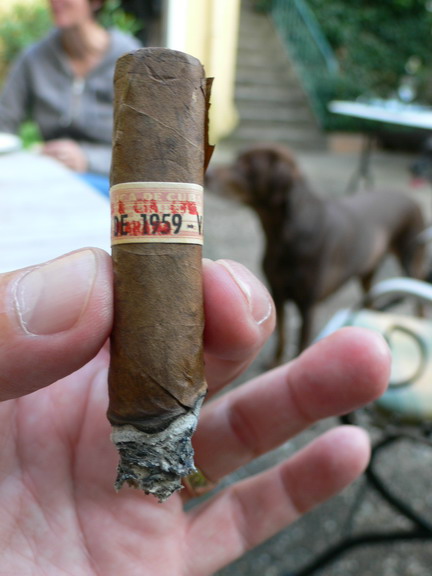 H.Upmann No.4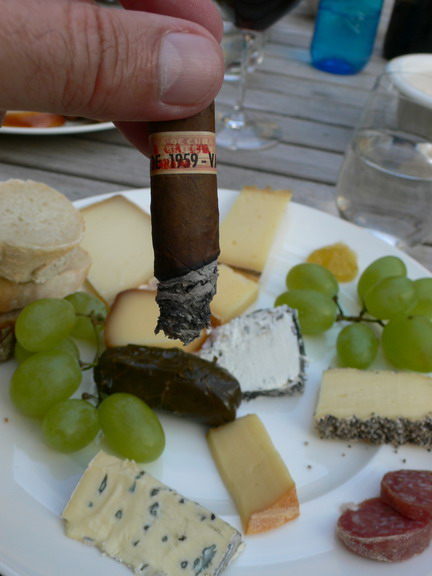 Time for dinner
Copyright 08-2010 © Ninos Flying Cigar